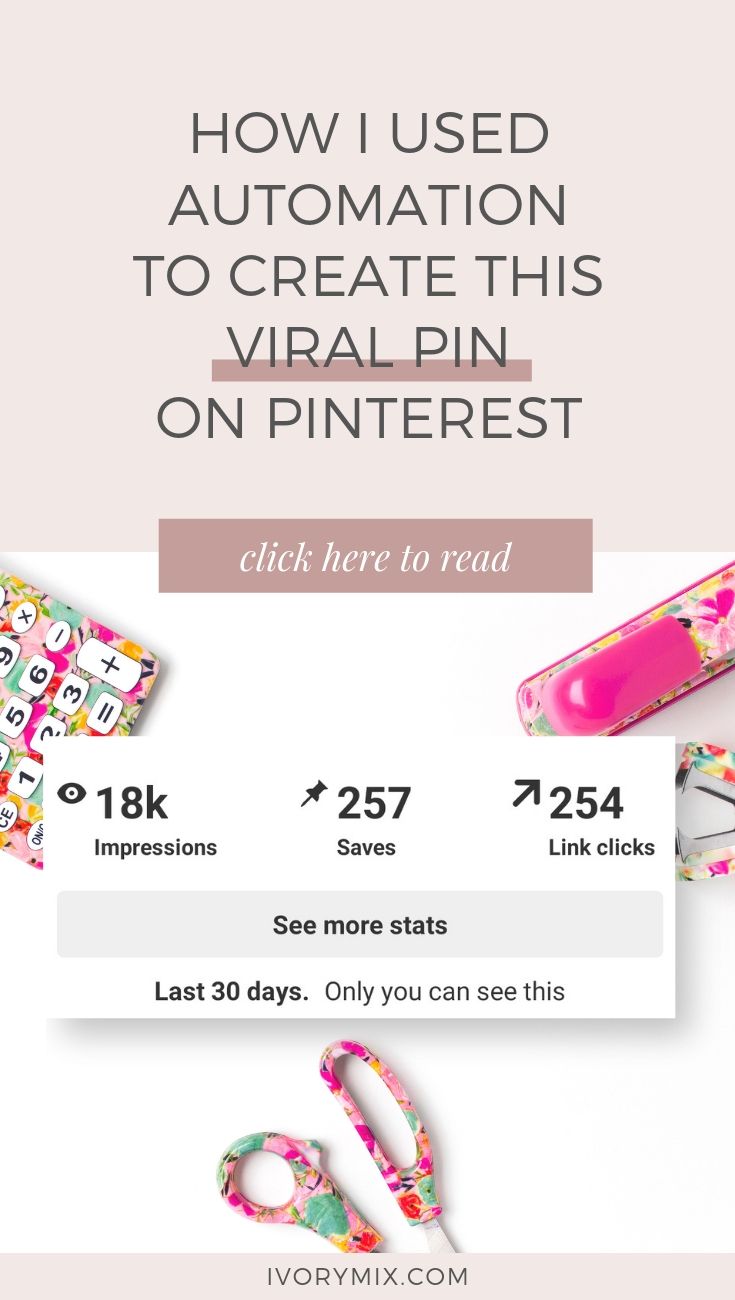 Let's get one thing clear, part of the reason you're here on a blog post about viral pins on Pinterest is the thought of passive income and waking up to more traffic, subscribers, and money in the bank – am I right? I know, I know, I can hear you now "There's a lot more too it, Kayla". The appeal for getting viral traffic and building a business online isn't just the lure of passive income. It's also the impact, legacy, and freedom. I mean, where else can you tap into communities of people by the thousands and create meaningful work that sets your soul on fire?
Creativity, automation, as well as scale, are easily three of the biggest selling points for marketing your business and selling your service or products online. You have the creative freedom, automation brings the passive income, and scale brings the people. But, if you've ever done old school person to person offline marketing for your creative work as I have, then you should know how much of a blessing that automation and scale really are.
That said, take everything I am about to share with you lightly. This is meant to serve as a case study and as an example of what is possible.
Related Post: 5 Pinterest tools to automate your pinning
Without automation, growing a business is hard
I may be dating myself here (for the record, I am 36) but I can remember a time when people didn't have emails or the internet. Some of my first jobs were as a telemarketer where I had to cold-call people to make an appointment or to make a sale.
Let me tell you, there's nothing more grueling than picking up the phone, going through contact lists consisting of dozens of prospects, boiling it all down to a short list, getting on a plane, checking into a hotel, traveling by taxi or bus (because uber didn't exist) to an unknown place, and mustering up the courage and energy to make a sales pitch. You could do this all day, every day, and at the end of the day, maybe, just maybe, you have one sale.
As I started my career after college as an Interior Designer, I got used to working on both sides of the table (for the contractor or the owner) to grow the business or to save money trying to bring a dream to reality. I became really great at selling myself and whatever company I was working for.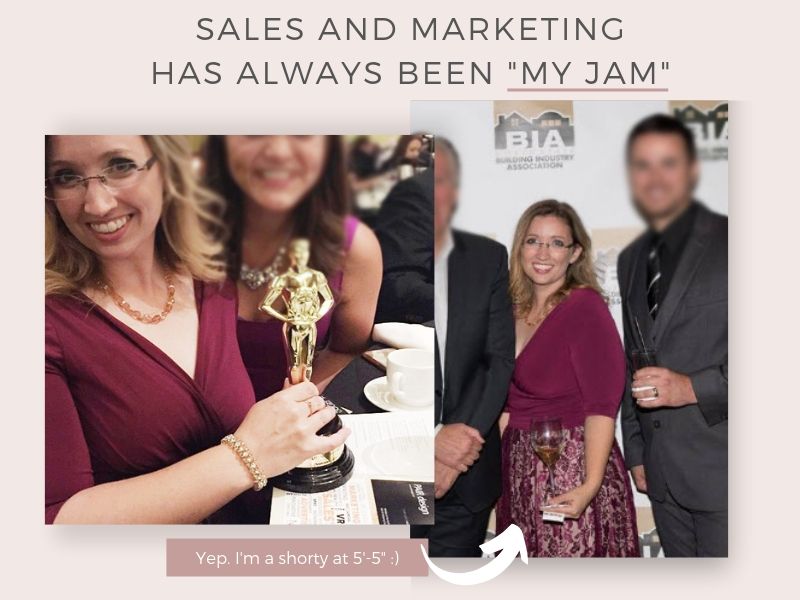 Part of the reason I did so well at it was that I knew the objections that were ahead of me. I had been there on either side of the table giving the sales pitch as head designer and also on the other side, listening to the pitch from vendors. But, those objections and the annoyance of one-on-one sales is why I do what I do today.
Going through all that work, flying across the country, missing time with my family and just to get one sale was my real-life education and motivation for starting my own business online. Through it, I learned how to market myself in person with confidence and now, as an online business owner, I get to reduce all that work with tools that help me automate.
Now, I don't have to break a sweat and it doesn't involve separation from our family. Without automation, I couldn't imagine growing my audience, building website traffic, marketing, or making sales. I couldn't have this business without automation.
But, automation isn't everything. I'll get into that and what you should do before you automate in just a minute.
Click here to grab a free copy of this complete guide to Pinterest Marketing.

Things you can automate
What exactly are the things you can automate in your business? As you probably know there are countless apps and services that help to automate your marketing. For Instance, Tailwind can help you automate Pinterest and Instagram marketing. Buffer can help you automate Facebook and Twitter, and ConvertKit can help you automate your email marketing.
You're probably sitting there thinking" yeah I know about all of these. I've tried them, and they don't work for me."
You're not alone. Despite endless attempts at building automation for marketing, growing traffic, and making more sales, it's become clear that automation can't teach business owners how their audience will react to certain automated marketing. I know because I hear from you how your automated marketing has failed.
Related Post: How I can make $1k in a day without a new blog post 
Don't automate until you've done the pre-work
For instance, I teach about Pinterest marketing and how you can automate the pinning of your Pinterest pins to Pinterest with the use of Tailwind. But, if that's done with pins that are not attractive looking, don't have the right descriptions that include search worthy keywords, and that also leads users to meaningful content that converts – then it just won't work. It won't matter who you are. That automation won't work.
The same goes for automated sales funnels you may have set up or ads that you're running. If it's not working then you a) aren't targeting enough of the right people or b) aren't giving them what they want. If you don't know your audience, aren't building products they want, aren't building relationships through storytelling, and aren't building your brand with KLT (know, like, trust), then any form of automation isn't going to work in the long term.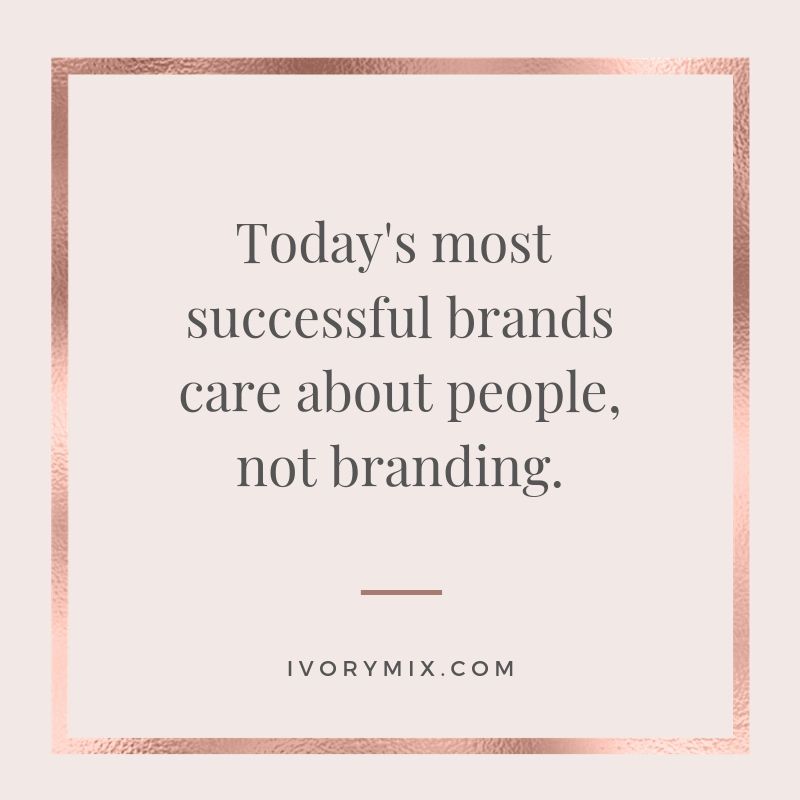 So, before you start any form of automation, it's important to figure out some of the basics and test, test, test! You'll want to outline who your target audience is, build your own audience avatar, develop your copywriting and content writing style, build a user-friendly website, products people are drooling over, price points that fit their needs and develop an amazing overall brand proposition.
A great place to start is to download the complete guide to branding.

Since automation should come with all of that necessary pre-work, then this one automation that I am about to teach you should be taken with a grain of salt. Think about your audience first and the value you want to delivery because it's all about delivering being a resource, not a robot.
Email Automation That Led to a Viral Pin
Last week, I delivered a large collection of new styled stock photos to our membership. I do this every 2-3 weeks or so and since I end up with almost 200+ photos a month, I like to send some to our free stock photo members in an email once a month.
Since 2015, I've focused heavily on building my email list full of raving stock photo loving fans. Over the years I've had over 650,000 people opt-in. I frequently purge cold email subscribers and currently have over 30,000 active subscribers. Like many beginners, I started with MailChimp, but because of the robust nature of my products, the automation I've wanted to put in place, and the headaches I wanted to avoid in tech, I decided to upgrade to ConvertKit some in 2017.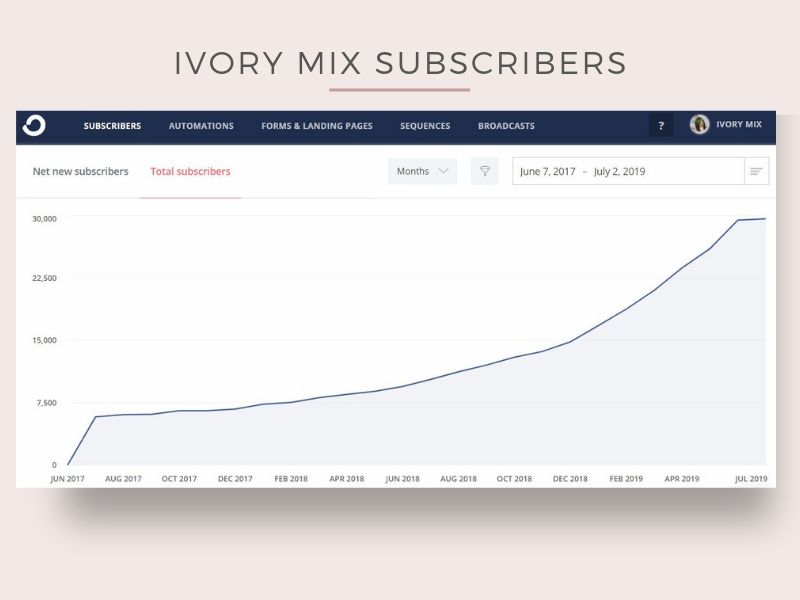 You can see that this curve has gotten a lot more steep month after month. That's a good thing. It means our capture rate and the frequency of new subscribers opting in is increasing. Part of this can be attributed to my love for testing new things. So, this month, I made it my goal to increase our subscriber rate with the help of existing subscribers.
If you have been doing this as long as I have, then you know how challenging it can be to get your audience to take immediate action without some form of incentive. I knew I had to deliver something amazing. Something people would pay for but that I was giving away for free.
Here's sneak peek at the photos I bundled for free for this email.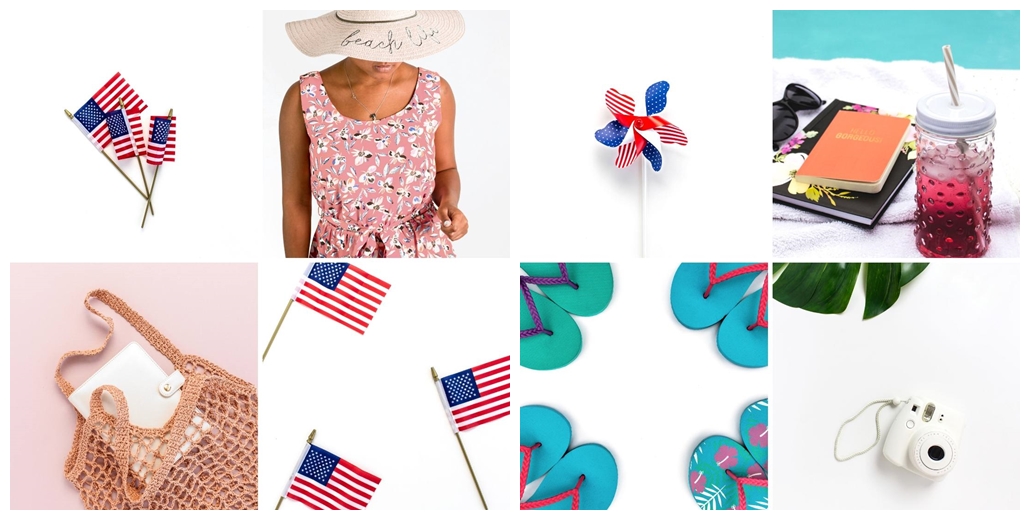 Inside of my email containing these new free stock photos, I asked subscribers to share one of my pins to Pinterest in exchange for the freebies. Since I am close with my audience, am consistent with delivering these freebies every month since 2015, I had a pretty good idea that I'd get some pins.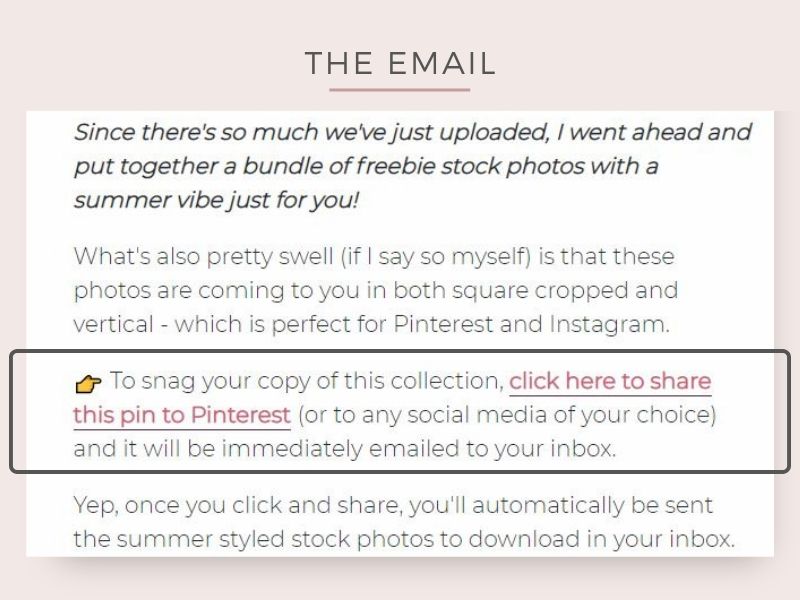 Once they clicked to pin, they were sent an automated email containing the free photos. It was instantaneous and I had happy subscribers.
The results are in and although it's only been 7 days, I've managed to receive over 17,000 impressions, increased the email list by 80 unique subscribers from just this one pin, and even made some sales through our one-time-offers.
Here's a summary of the results received from just the first 7 days: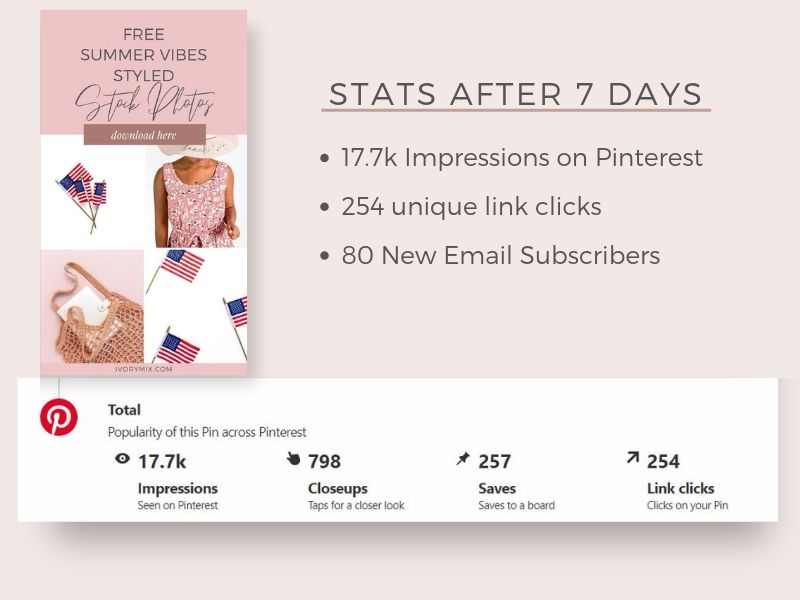 There's no doubt in my mind that this one pin will bring in more as time goes on too.
So, how did I (technically) do it?
A clicked link that triggers an automated action
Besides using Tailwind, sharing this pin to Tailwind Tribes, and automating this pin to share on group boards on Pinterest. The one automation I used that contributed to this pin's success is automation inside of ConvertKit called a link trigger.
A link trigger is an automation that allows an email recipient to click a link inside of your email and be automatically sent into automation. In my case, the automation was an immediate email containing the free stock photos.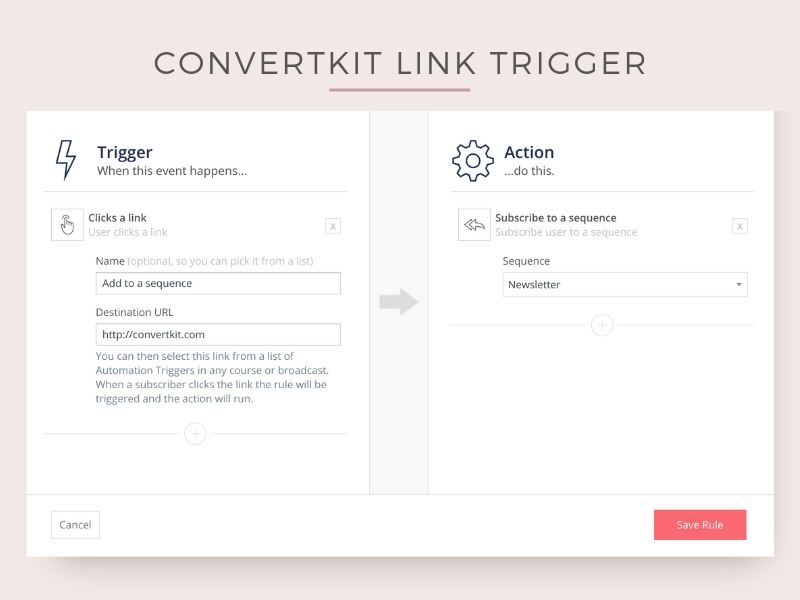 If you do the proper setup, then a link trigger can help you segment subscribers based on their interests, track their answers to questions by tagging them, allowing subscribers to pick their own path in your automated email sequence, register for an event, and the list goes on.
As you can see, the benefit to this automation is the ability to set up actions that are of immediate result of your audience actions.
In this video, I walk you through what my email looked like and I got this done with Convertkit's link triggers.
For me and the example I share, you can see how I used link triggers to grow the exposure of a Pinterest pin, which helps me get more traffic, subscribers, and sales.
But, you can use link triggers to help you tag and segment your subscribers based on their interests. By segmenting your audience, you can better keep track of their interests, send them into the right sales funnels, and ultimately sell them the products they're clearly more interested in.
Link triggers allow you to be more thoughtful and customized with your email marketing. Your audience will notice and appreciate that!
What next?
Click here to grab a free copy of this complete guide to Pinterest Marketing.

If you're ready to start growing your email list and are feeling inspired to start now, click here to grab this free workbook full of 10 actionable assignments to take for growing your email list fast!

LOOKING FOR MORE TIPS? CHECK OUT THESE ADDITIONAL BLOG POSTS: