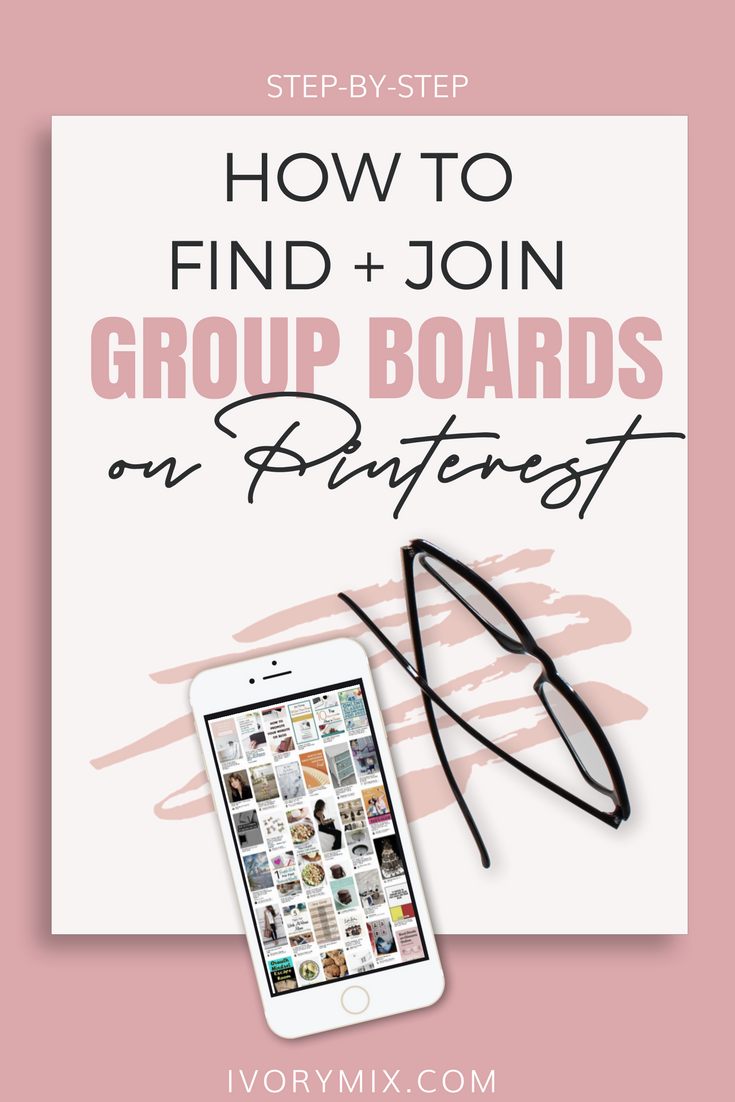 Pinterest group boards have been around for a few years now, but if you're just getting started with Pinterest and aren't using them as part of your social media marketing strategies, then now is the time you should! Group boards provide so many benefits to marketers and bloggers that it can create a big difference and ultimately bring you more traffic from your Pinterest Marketing efforts.
Here are some of my favorite benefits from participating on Pinterest Group Boards.
You'll Increase Chances for More Repins—
The thing about group boards is, they are boards started by another pinner. Since it's their board, it's their followers who are following the boards. This could mean that, even if you don't have many followers on Pinterest, you could have a few group boards with thousands!
So, as long as you are sharing relevant, targeted pins onto the group boards you are part of, you can expect to see a significant jump in the number of repins and traffic you get. If that doesn't sell you on it, then here are a few other ways!
It's logical —
When you share a pin in a group board full of pinners and an audience who are interested in that content, you're repin rate will increase with more frequency than if you only pin on your board. By sheer volume, your content has a better chance of being noticed when in front of the right audience.
More Exposure for Your Brand—
Joining and contributing to group boards gives you the opportunity to reach large groups of new people that may not have seen your content yet.
Better re-pinnable content for your boards—
When you team up with a group of quality pinners, you're going to find a bunch of great content you can save to your boards and share with your audience. This saves you time and also builds relationships with the other group members.
Increased Chances for More Collaboration Opportunities—
When you hang out with others in your niche, you'll naturally get noticed and become top-of-mind among people in your niche. Which means you may find others to partner with on a Joint Venture or people to host a joint webinar with. It never hurts to connect!

---
How to Find Group Boards to Join on Pinterest
#1 Search for Group Boards on Pingroupie
#2 Do a search on Pinterest for Pinner's in your Niche and search their boards for group boards to join
#3 Use BoardBooster's Top Group Board List
Watch this video for the full instructions:
---
What makes a good group board to join on Pinterest?
There are lots of group boards out there and they're not all created equal. Some have too few followers to have an impact on your marketing. Some have too many contributors, which means your pins may get lost. And then there are some that have no real direction or topic and the pins are about everything under the sun, which isn't good for you or your followers.
That said, great group boards to join have the following things income:
♡ The board is focused on a SPECIFIC topic that you create content about and that your audience enjoys
♡ The pinners who contribute only add quality pins to the group board
♡ The number of followers is larger (or at least similar) as you have on your boards
♡ There are more followers than pinners who contribute
♡ BONUS POINTS if you already know the owner of the group board!
How to Join Group Boards on Pinterest
Once you've found a group board you want to join, what you need to do next is not so straightforward. But, it's still not that hard. Some boards are easier to join than others.
First, Check for Group Board Instructions
Some group board owners put their instructions on how to request an invite to join right inside the board description.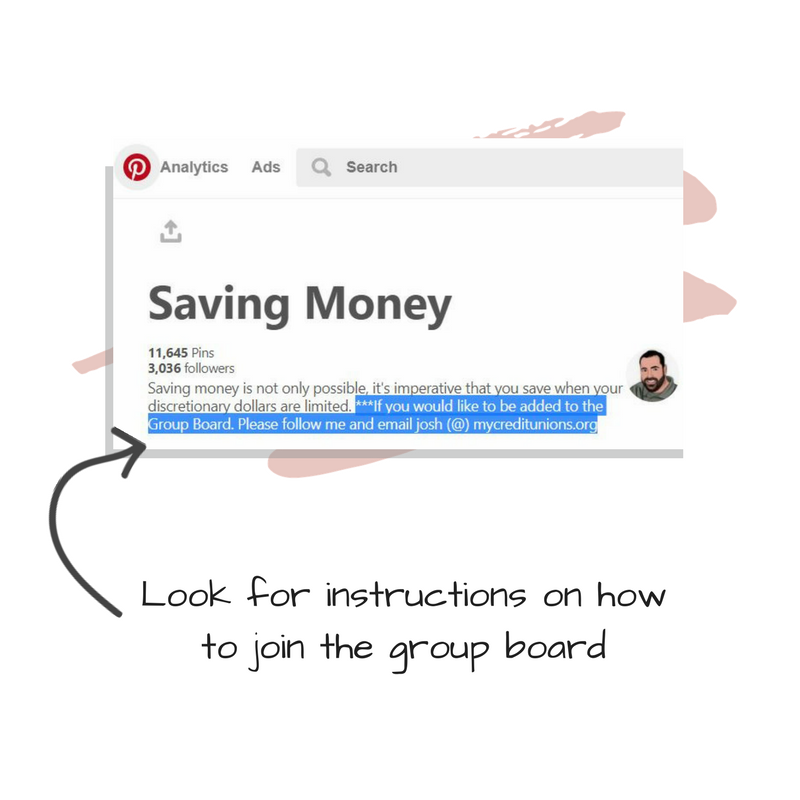 Send a message to the group board owner, requesting an invite
The owner of the group board is always the first person you see in the list of contributors.
This is usually the person you need to contact in order to receive your invitation to join.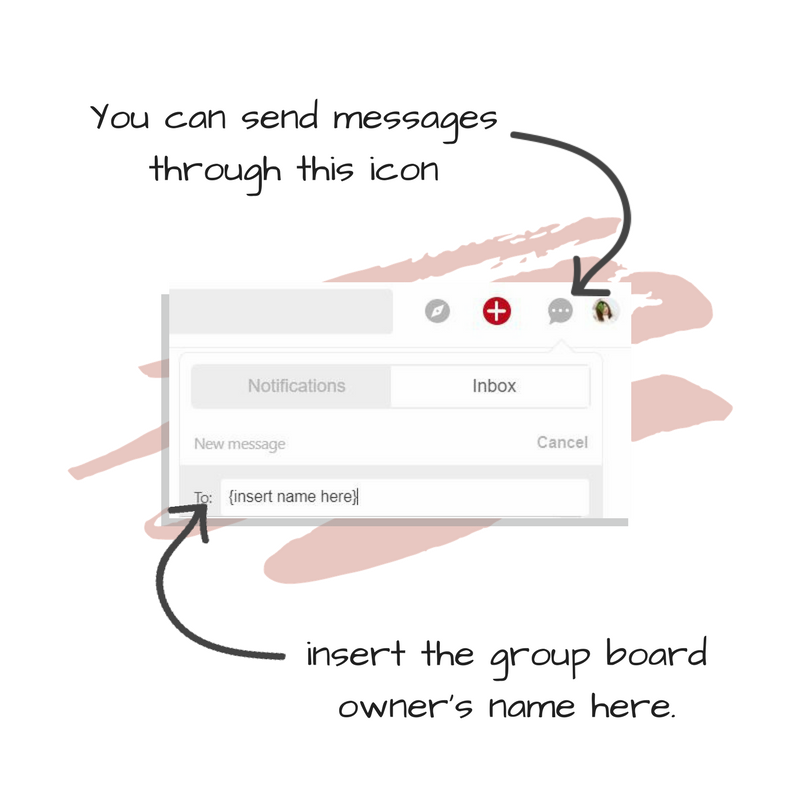 If there are no instructions on the group board, there's a chance the board is not open to joining. However, there's a chance it is open. Who can be sure!? So, the best bet is to send the group board owner a message asking them for an invitation to join.
Send as many requests to join as you can!
Since group board owners are busy business owners too, it's likely that this may take some time. So, while you're on a group board joining mood, go ahead and request to join as many as you can in one sitting. This will ensure you'll get at least a few and will make the best use of your time.
Want more tips? Click here to grab a free copy of this complete guide to Pinterest Marketing.
Looking for more Pinterest tips? Here are some of our best blog posts: