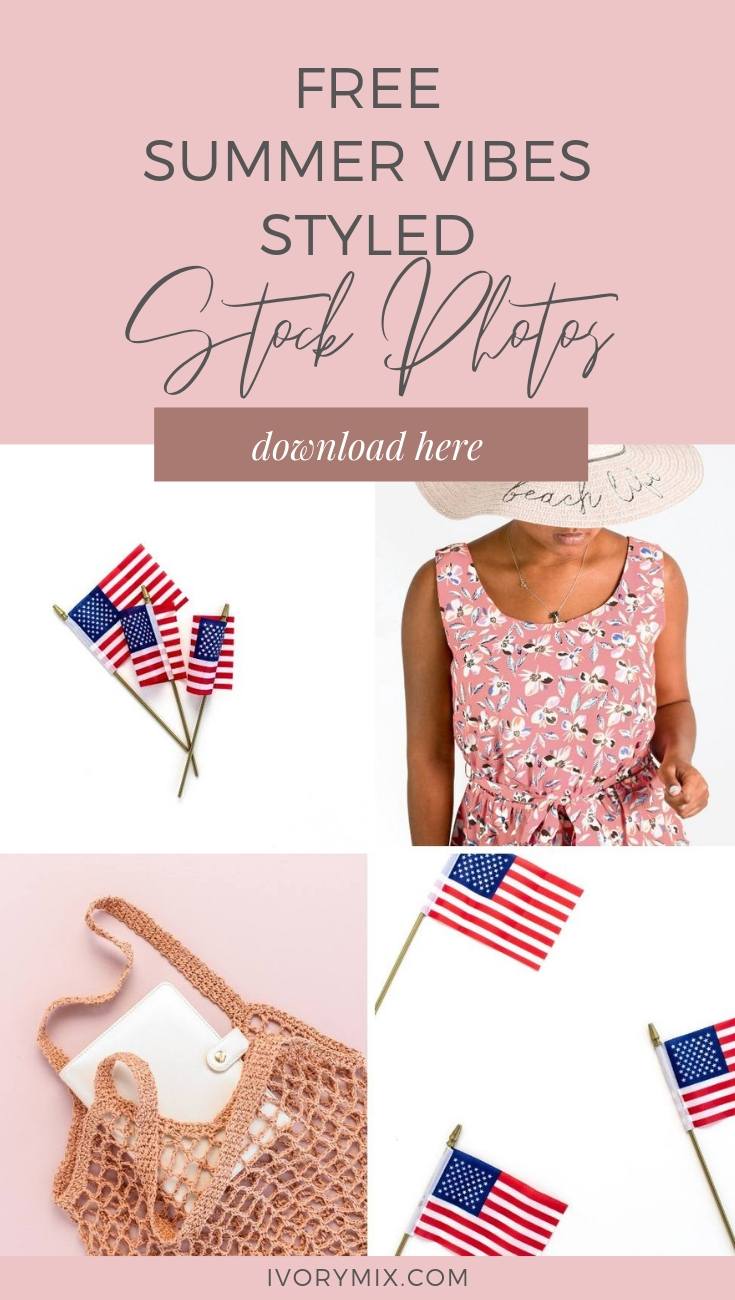 As of June 21st, it's officially summer here in the States and in celebration of all things that come with this season, I've gone through our recent and past member's only photos and put together a collection of freebies.
One of the features I focus on with the Ivory Mix membership is to provide a large variety of styled photos that work for many brands. That means, there are vibrant photo collections to more subtle and muted tones as well. As a result, there aren't just a few photos in this freebie collection, and instead, I've gone ahead and added some for both!
Click here to grab these freebies and your access to the free library of over 500 styled stock photos on Ivory Mix.

Here's a sneak peek at what's included in this summer vibe collection when you snag your access.