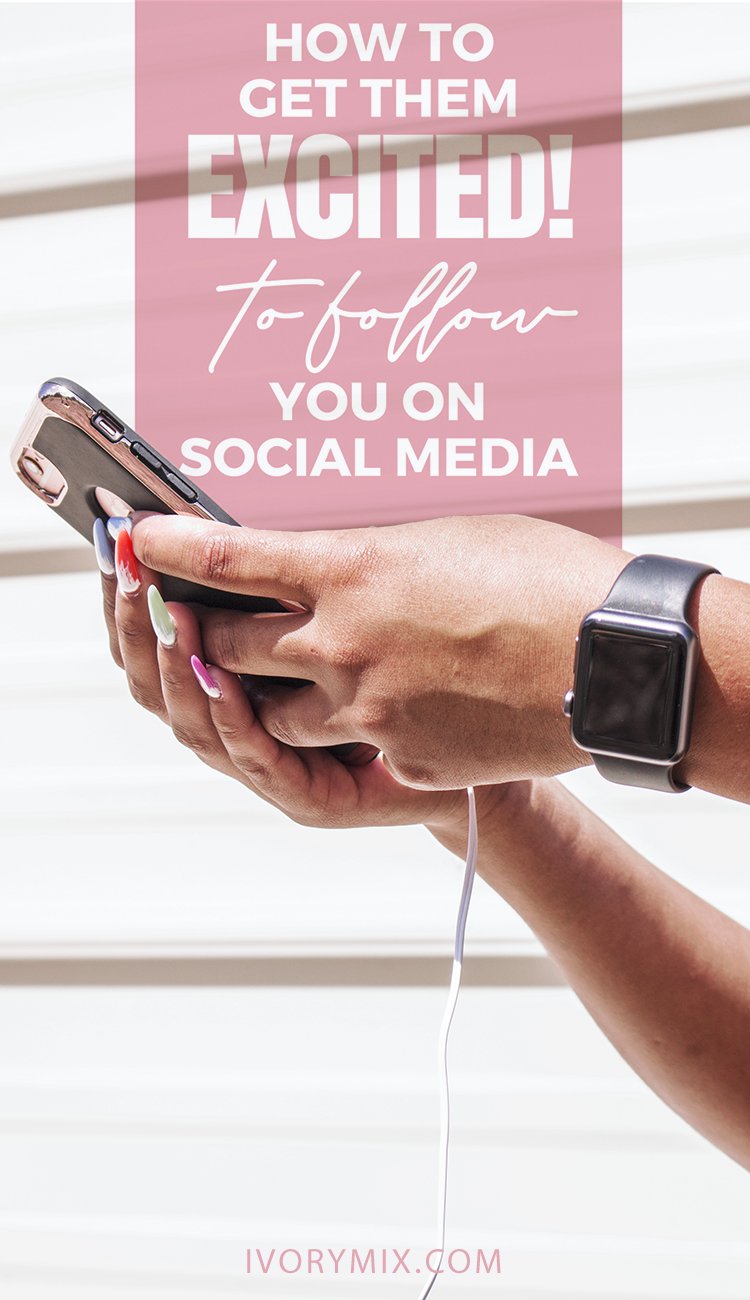 When we're trying to build a big following on Instagram, Facebook, Pinterest or any other form of social media, often we will ask our website visitors and customers to follow us and thereby implying that they're doing us a favor.
Don't make it feel like they're doing you a favor
We've all see it and maybe even said it: "If you liked this content, then please consider liking us on Facebook – it really helps!"
Sure, this may seem like a good enough strategy and it can likely lead to a few more likes and shares.
But it's not the best strategy.
Because if you're asking people to follow you on social media, then you're implicitly suggesting that they're doing you a favor and thus there's nothing really in it for them.
So, stop asking for the follow, and instead, start suggesting reasons WHY they should follow you.

To get a HUGE number of social media followers, you need to make them

WANT

to follow you.
One way you can do this is to do what we're always taught to do as marketers: to supply value.
If you're posting useful or interesting content, then people should automatically want to follow you to see more of it.
But to go further than this, you need to suggest that following you makes someone a VIP – that they are becoming part of an exclusive club or group.
Just check out this post by Gary Vaynerchuck on Facebook to see what I mean: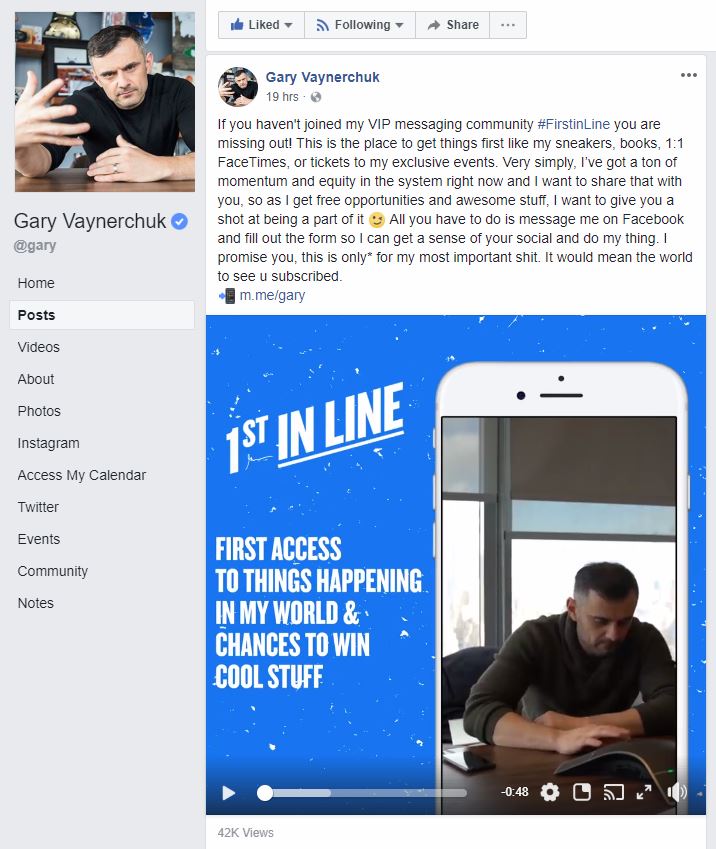 Give your audience amazing value for following you
People love to belong. We love feeling like a part of a group and this is why 'Gold Memberships' are so prevalent among membership site owners. Because, for your audience, it's not only about what that "membership" gets them: it also has a lot to do with the feeling of community,  importance, and belonging that comes from it.
So, try to regularly provide something of importance and value to them.
For instance, I include multiple tips and tricks for social media and photography on my Instagram account because the number of direct messages and comments I get on this content is my audience's way of showing me that they value this type of knowledge and tips.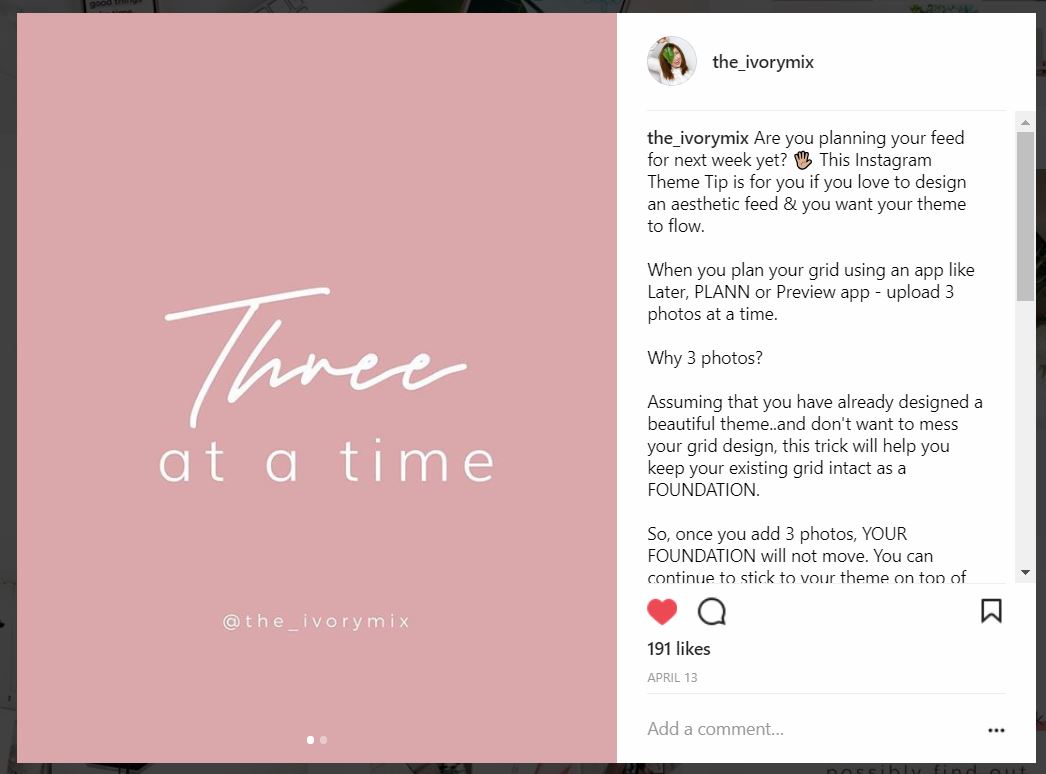 Make your social media a truly social environment and community space
You can create this same kind of VIP status and identity through your social media by making your brand's social media profile into more than just a product and instead, making it a movement.
Here are some ideas to make your Social Media stand out as an account worth following:
Always aim to be helpful, inspiring, or entertaining (add value value value!)
Be consistent with the type of content you share (if you post every day at 12pm and then suddenly stop for a week or two.. you're bound to lose a lot of interest)
Share content that encourages engagement by regularly asking questions (maybe ask questions that require an emoji answer – to make it fun)
Occasionally reward your followers (with contests, special LIVE events, or features)
Create special Pinterest boards dedicated to a particular topic related to your audience
By creating an engaging account with consistent content and tons of value, you are helping your audience feel like there's information, opportunities, and community that they just can't miss out on and that they must follow.
For instance, take a look below at the shoe brand Ked's. They created a whole Pinterest board to feature photos of their customers wearing and styling their products. This board is one of their largest followed. It's a simple idea, but it involves bring their community together and inspiring and sharing ideas.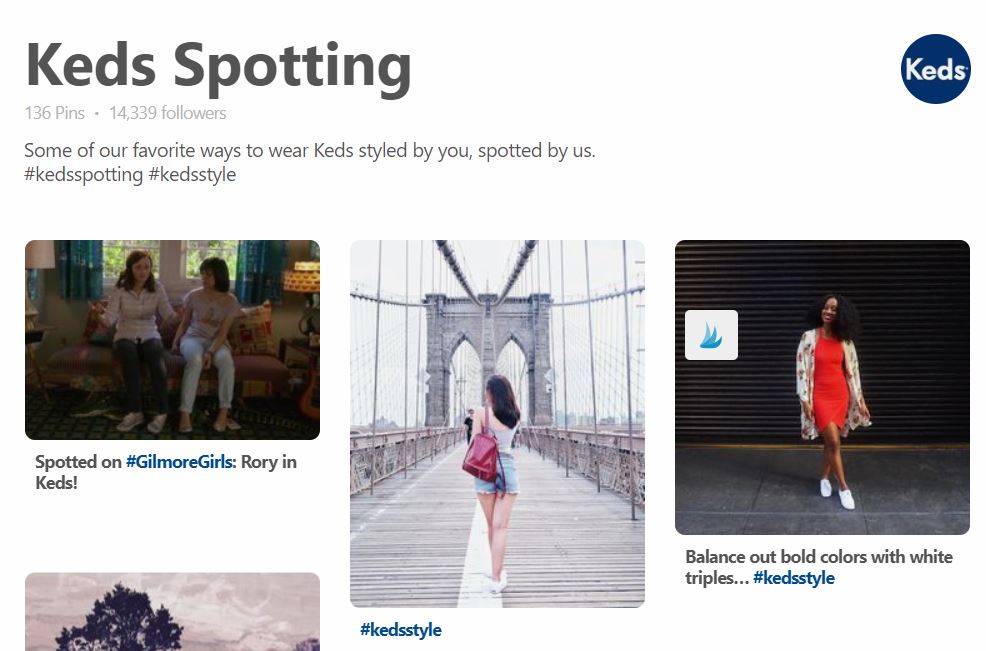 All of this work has an amazing added benefit too:
By creating a helpful, inspiring, or entertaining social space, you end up helping people feel like they're taking a step closer to their goal's simply by following you.
So, when someone from your audience makes the decision to save money, finally start a craft blog, become a minimalist, or get into shape (or whatever your blog/business helps with) they will want to do something to cement that decision and to make a statement. Following you and what your blog or business is about on social media is the perfect way to do this.
It's just up to you to provide that value and make them WANT to follow you.

? Looking for more social media tips and tricks? Here are some of our favorites: