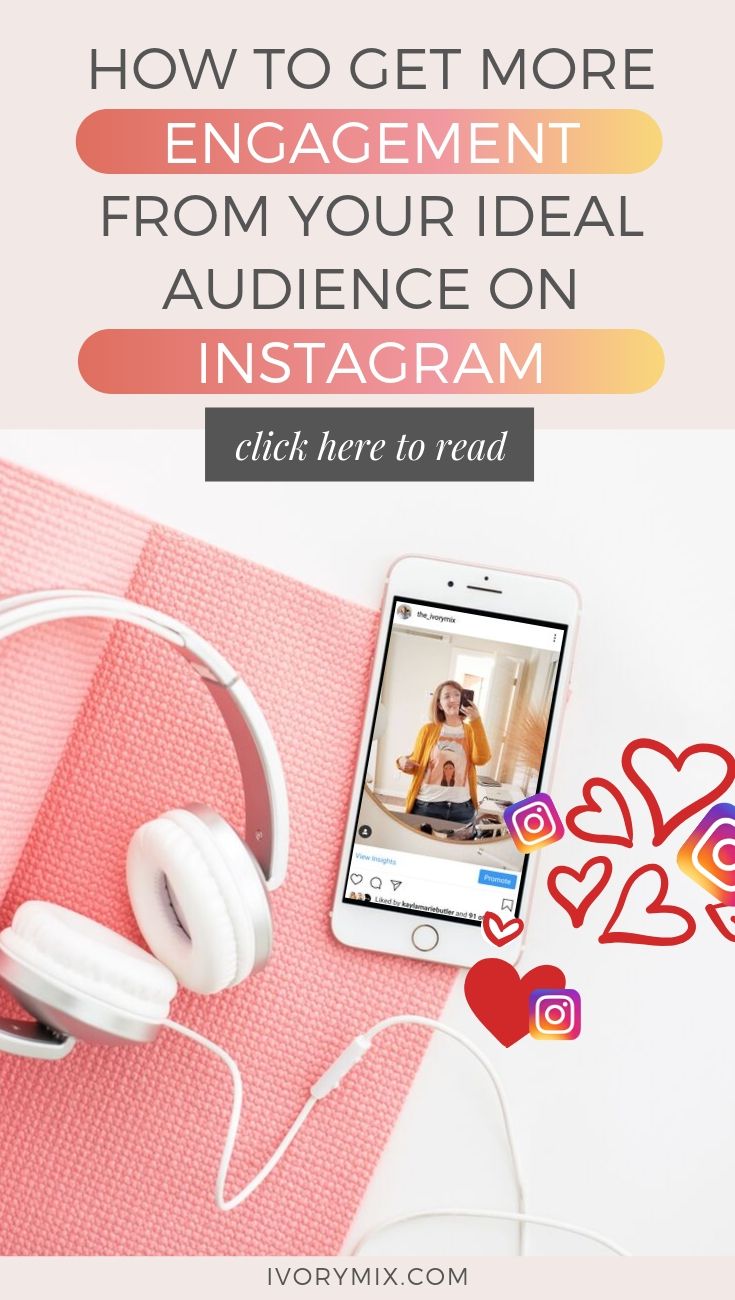 Have you ever posted something on Instagram, hoping for engagement, comments, or even just a few likes, but INSTEAD received crickets?
Chances are, you did what most do and you didn't take enough time to truly audit yourself and your content before hitting publish.  This common problem of chasing engagement is exactly why I've added "captions that convert" as a feature to our Ivory Mix membership and it's why I've put together today's blog post.
Auditing Your Instagram Content
Getting meaningful social interactions (MSI) from your followers can be hard to do! I've outlined what MSI is and why it's important, but there' more to it. I've been there and I know how defeating it can feel to spend some time creating content with hope for engagement. When you don't get what you think is coming, you end up feeling less than motivated to continue, am I right?
So, before you hit publish on your next Instagram post, let's take some time to review what makes content that people want to respond to.
First, get to know your top 9 Instagram posts using your business accounts insights.
After you've taken some time to see what has worked best for you in the past, you'll be better equipped for making excellent content in the future.
But, if you're just getting started or are looking to start over, then these next steps are for you.
A good way to audit your Instagram content before you hit publish is to determine if it fits into just one of these categories (remember it only needs to be one of the following):
is it funny and going to make them laugh?
is it shocking, remarkable, or incredibly smart?
Is it touching and encourages some form of emotion?
Is it full of valuable information?
Is it relevant to a current news story in your industry?
Is it empowering and making them feel more confident in some way?
Take a look below at some examples: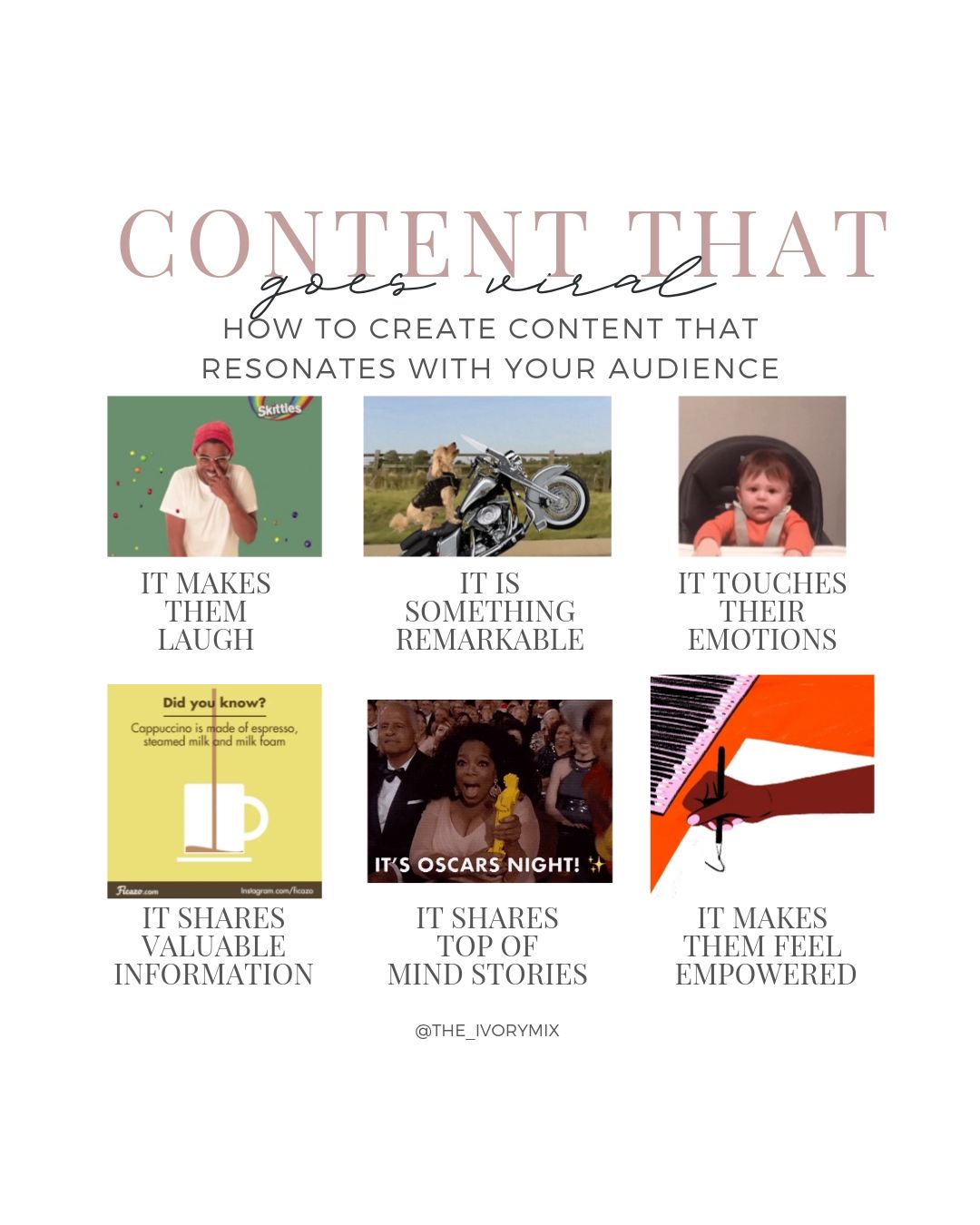 Remember, not every Instagram post needs to make an offer
Uh.. It's hard to admit, but I struggled for a while coming to this conclusion 👉 that I shouldn't focus all of my content on showing what I have to offer. You shouldn't either.
No one (including your ideal client or customer) wants to be sold to or shown product samples every day. So, take some time to be real with yourself and your social content.  Are you attempting to promote something every day? If so, now is the time to stop.
Pitching your product and service is just not what ANYONE is on social media for.  People are not here to see samples of your work.
Of course, there's a time and place to show value, social proof, and invite them to take action (in your IG stories and in a post here and there).  To be completely honest with yourself means to think, your audience is here to feed the lizard and mammal parts of their brain first. That means: no time for facts but primed and ready for emotions and feelings.
This part of the brain is where social instincts live. 🔥 get social, get to know what they want to see and learn and THEN and only then will you be capable of connecting them with your value, proof, and offer. 🙋‍♀️Who else can see that we don't lead our decision making with logic?
Remember.. feelings, emotions and social connections will always come first in your content❤
Don't neglect the caption
When it comes to platforms like Instagram, the visuals are the best place to start but don't neglect your captions.
Not every caption needs to be a long-form call-to-action.
Sometimes, something short and sweet is all that's needed. However, other times, you will want to encourage engagement and get reactions from your audience. This is when you'll need to put more energy into captions that convert to engagement.
Starting this month, we are adding plug-and-play "Captions that convert" to the Ivory Mix Membership. These captions are strategically written so that you can fit them for your needs whether you're launching a new product or if you want to generate more comments from your audience.

Related Post: How to get more engagement on Instagram ( without ads )
Examples of Funny Content
You can create content that is specific for your audience and still makes them laugh. Don't worry, I'm not asking you to share unrelated memes that don't help you with your goals.
Here's an example of a funny piece of content that matches this Instagram's audience interests.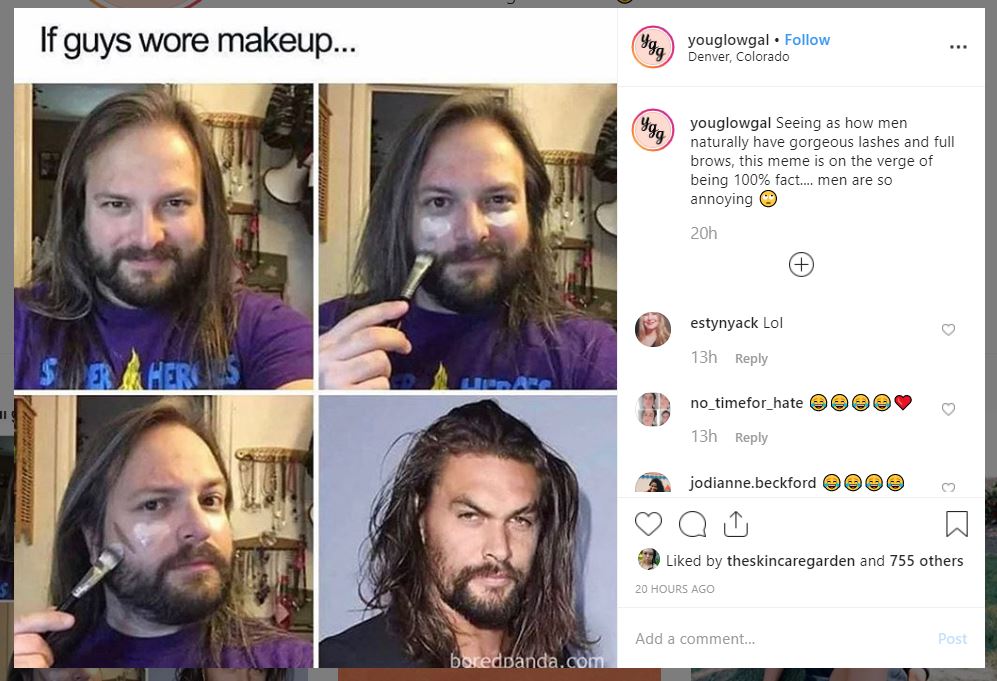 Examples of Remarkable Content
This content has many things going for it that are remarkable. First, it's Oprah. Second, this is an amazing and jaw-dropping painting.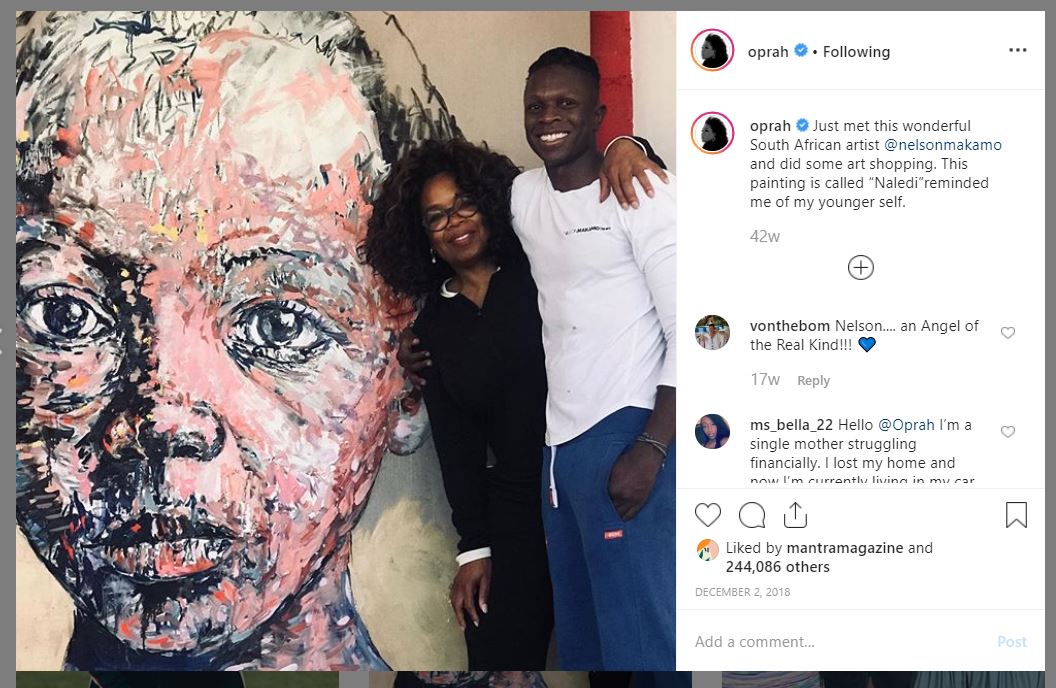 Examples of Emotional Content
Creating content that generates an emotion has a lot to do with being relatable with your audience. If you can understand their deepest wishes, hopes, and desires… then you can probably speak their language and connect emotionally with them.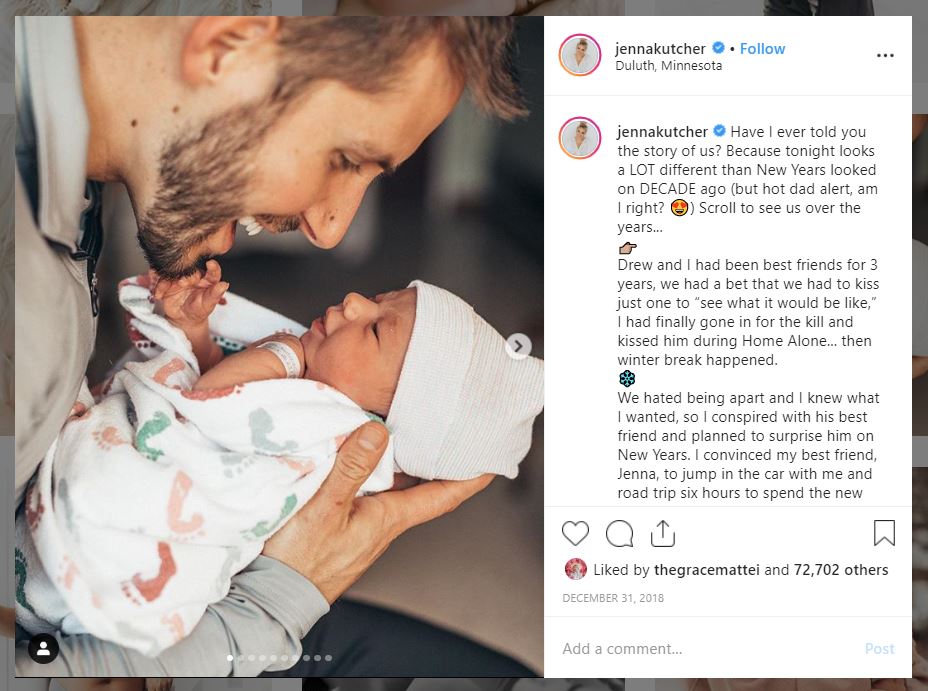 Examples of Informational Content
I love a good infographic, don't you?! Infographics are great for sharing informational content with your audience.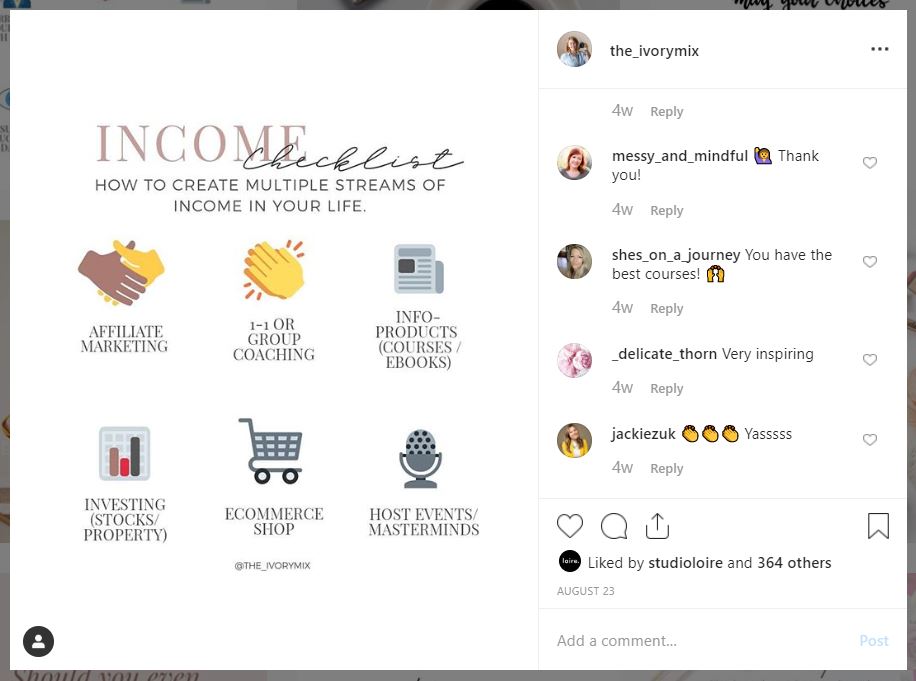 Examples of relevant "top of mind" stories and content
This Instagram post is relevant to their audience and also pulls information and a quote about a current issue their audience may be affected by. This makes it a great example of "top of mind" content.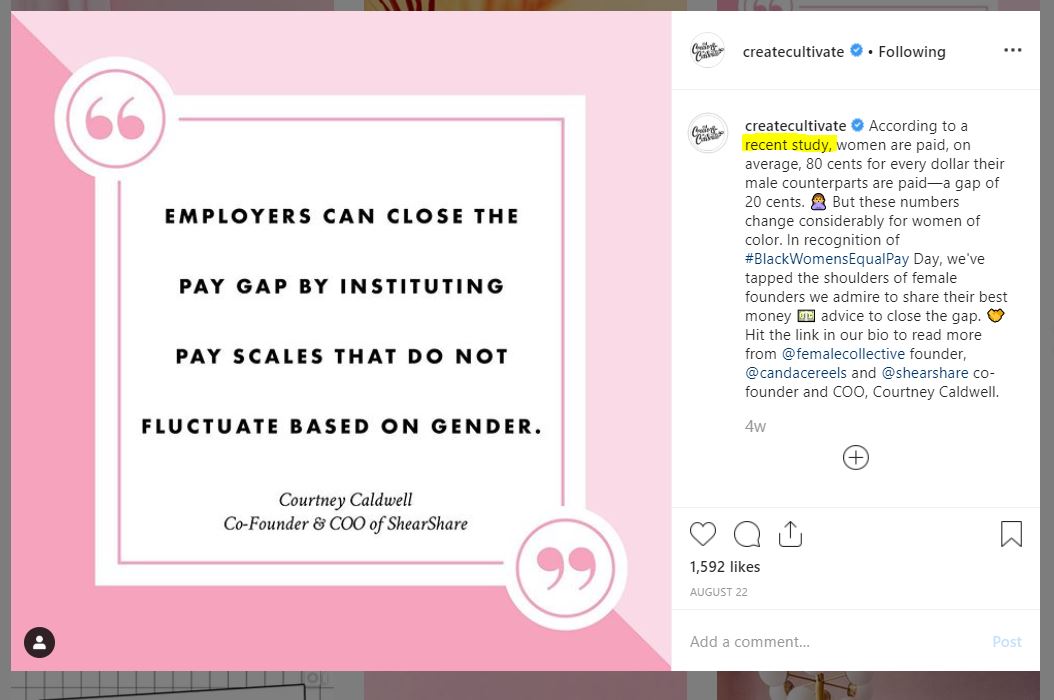 Examples of Empowering Content
Your audience will love anything you post that makes them feel like an awesome person. If it embodies who they are or who they want to be, they won't be able to help themselves from sharing it in their stories, leaving comments, or tagging their friends.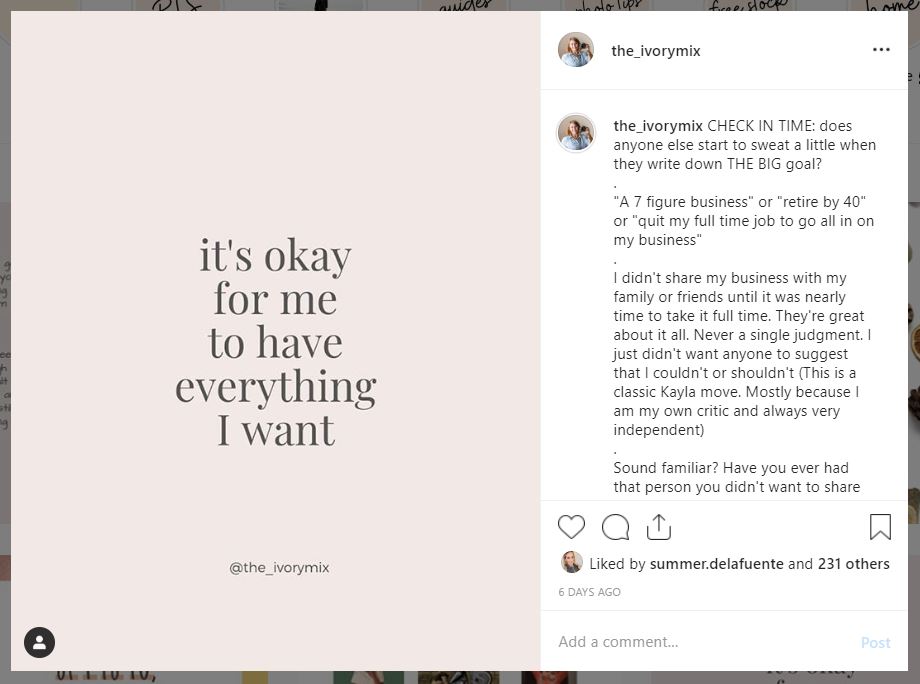 LOOKING FOR MORE INSTAGRAM TIPS AND TRICKS? HERE ARE SOME OF OUR FAVORITES:
If you're wanting to get more engagement, save loads of time creating content, and finally grow your business, then it's time to sign up to become an Ivory Mix VIP member and receive thousands of stock photos, social media graphics, all of our online marketing courses, and the new captions that convert feature coming at the end of Septemeber 2019!
Still thinking it through, check out these free resources:

First, make sure you read this blog post about creating 30 days worth of Instagram content here and learn how to create a colorful month of content in as little as 5 minutes.
Plus, check out these Instagram tips: