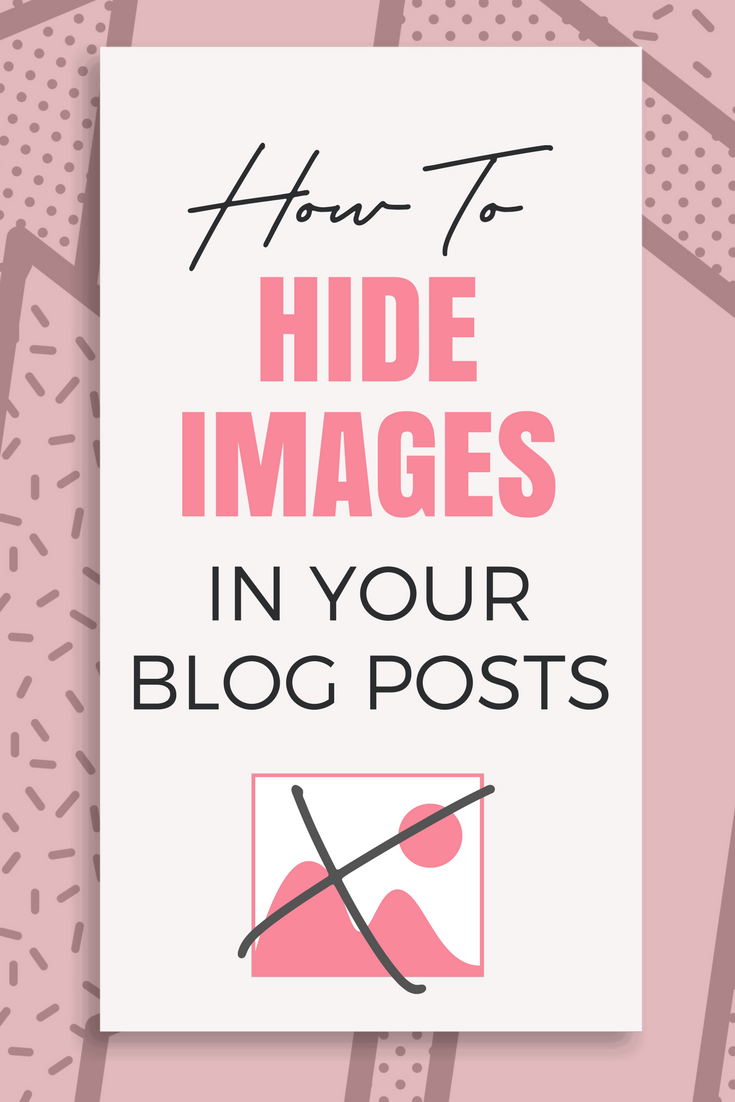 There is basically one key reason you may want to hide an image inside of your blog post or on a page on your site and that reason is to keep the page uncluttered so that your content can stand out and be easy to read, but still, offer a shareable image.
The process of hiding an image or a pin on your blog post is pretty simple. I create a detailed video that shows how easy it is.
How to hide a photo, graphic, or image in your blog post:
Step 1: Add your photo to your blog post, like you normally would using the media upload button

Step 2: Switch over to the text editor in your blog post editor

Step 3: Add this HTML code before the HTML code for your recently added image

Step 4: Add this HTML code after the HTML code for that same image

Once you've had a chance to try this yourself, let me know if it worked! Leave a comment below or click here to comment on the Pinterest Pin. Thanks!