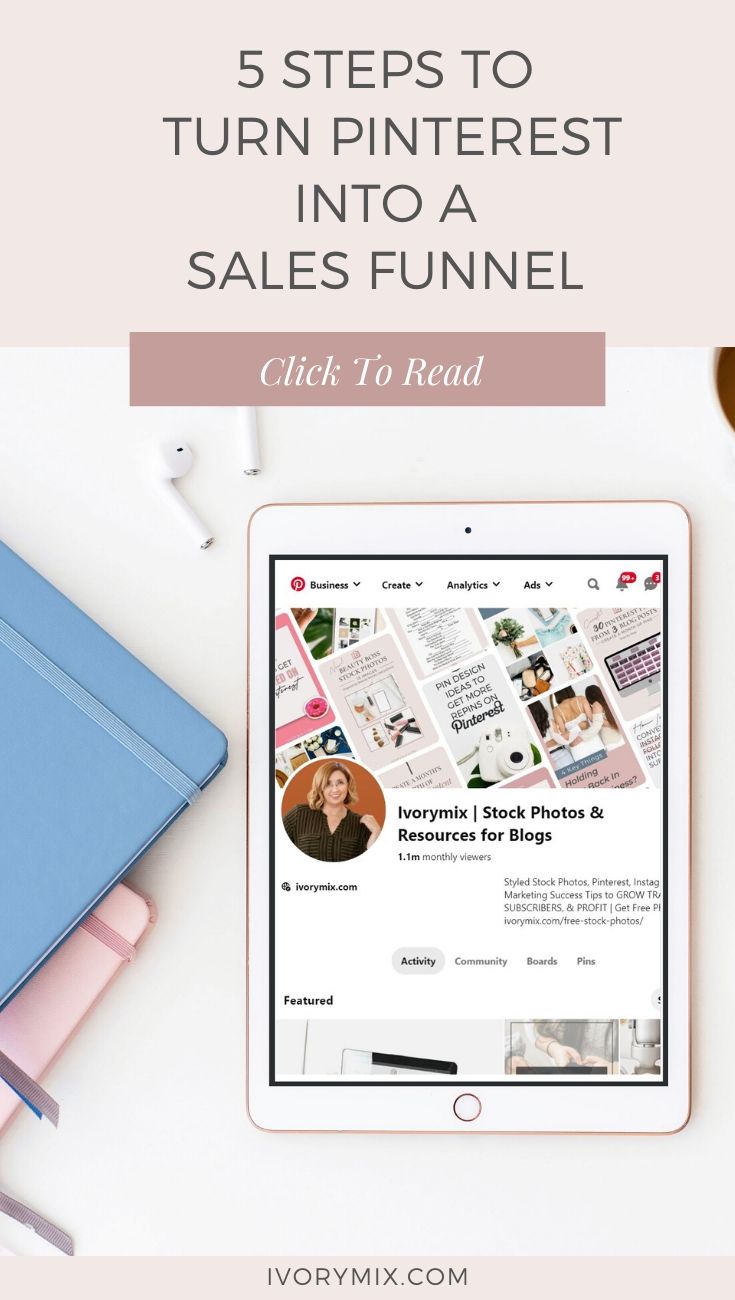 I remember the day I got my invitation to join Pinterest. It was odd to me that any site would have an "invitation only" process to join – which piqued my interest even more.
Now, I can't imagine life, work, home, or business without it. Pinterest drives traffic to my website, blog, products, and affiliate links every day, all day, and to the tune of 60%+ of my overall traffic and I'm not alone.
Without Pinterest, many creative brands like myself wouldn't be where they are today. This is why I want to share with you the Pinterest Sales Funnel so you can start making money using Pinterest as the catalyst for sales and income – in an evergreen way.
I personally use each one of these strategies and we regularly have multiple 5-figure months.
So, let's dive in. Here's exactly how you can make money on Pinterest:
Let me start out by saying, if you're truly a beginner at Pinterest or Instagram marketing, you should grab a copy of my free step-by-step guides. Click here for a full guide to Pinterest
Step 1 – Fill out your Pinterest profile, know your Audience & do your keyword research
Create a Verified Business Account. First things first, in order to utilize all of the sweet tools Pinterest has to offer to build your biz, you need a business verified account. When you become a verified business, Pinterest recognizes you as a content creator.
(Pssst…. Pinterest loves content creators!) 
Why? Because content creators make Pinterest successful! You're the ones filling up the platform with creative pins and linking them back to quality content on websites. When you set up a verified business account, you're telling Pinterest that what you're pinning is worth sharing with users.
Establish Your Brand Identity.
 To maximize your impact, the components of your Pinterest account need a cohesive look and feel. These include:
Your Headshot Image — We all know by now, users of any platform like a consistent experience. Make sure your Pinterest headshot image is recognizable and on-brand.
Your Pinterest Name — Create your Pinterest name by mixing your name, your business name, and words people search Pinterest for that are related to your products or services.
Your Profile Text — Add more about you, your business, and other keywords that your audience is searching for. Include a call to action to convert visitors to email subscribers.
Your Boards —  These are searchable places to store the pins you'll share. Aim for 25-50 quality pins per board and organize them according to topics that resonate with your audience.
Know Your Audience.
Your priority should not be on the type of content you want to create or the topic, but rather, getting very clear on who makes up the buyer of your products and who your target audience.
You want to know more about their passion and motivating factors because; the sustainability and success of your business on Pinterest will be rooted in these people and how they search.
The first step should be to categorize your exact niche and audience. Be very direct and specific on the type of audience who is actively searching for what you are offering;
Instead of women looking for weight loss tips or personal fitness tips, your audience could be searching for :
Low carb diets for post-menopause
Fitness for pregnant women
Then start researching those topics and keywords on Pinterest and see what other suggestions and pins come up.
Know Your Keywords and Use Them To Get Found
Keywords are the fuel for your Pinterest account. The more you add to your titles and descriptions, the easier it will be for your ideal audience to find your pins, and the more clicks you'll receive
Here's how you can search for keyword ideas on Pinterest, using the Pinterest search bar
Step 1. Type in words in the Pinterest Search Bar (see screenshot below)
Step 2. Take note of the keyword variations, like the ones you see in the screenshot below.
Step 3. Continue clicking each one of those colorful suggested words until you have seen and come up with a large number of keyword terms and ideas.
Pinterest has even expanded their suggested search ideas with these intuitive and colorful blocks of words. When you click on those intuitive and suggested terms, the search of words expands even more!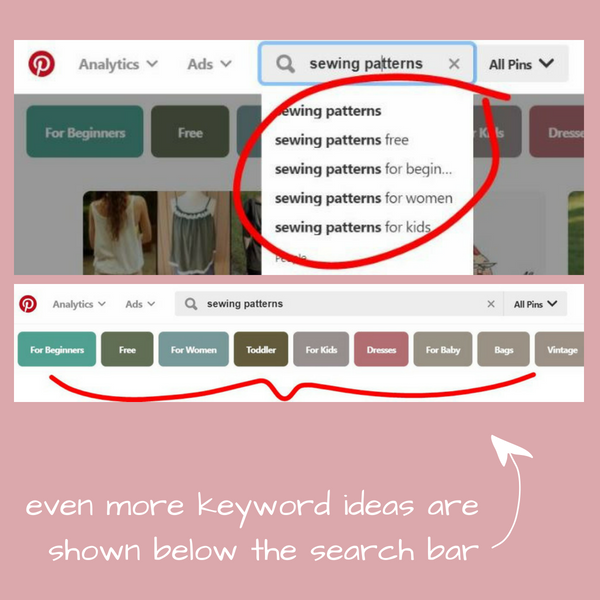 Step 2 – Create an Attractive Product, Offer, or Lead Magnet
At this stage, you'll want to identify what your audience needs and package it in a way that feels like an incredible value.
You can package these offers in two ways:
Lead magnet – This is a freebie they sign up for in exchange for their email (to help you grow your email list)
Product/service – This would be what you have to sell. This could be anything from $3k coaching programs to Nail Polish.
The best offers are ones that combine what you love, what you're good at, what you can get paid for, and what the world needs right now.
Bonus if you can create an offer SO good, people will feel like no matter the cost, it's totally worth it. They'll actually be excited to sign up because your offer is packed with so many solutions to solve their problems. It will seem like a no-brainer.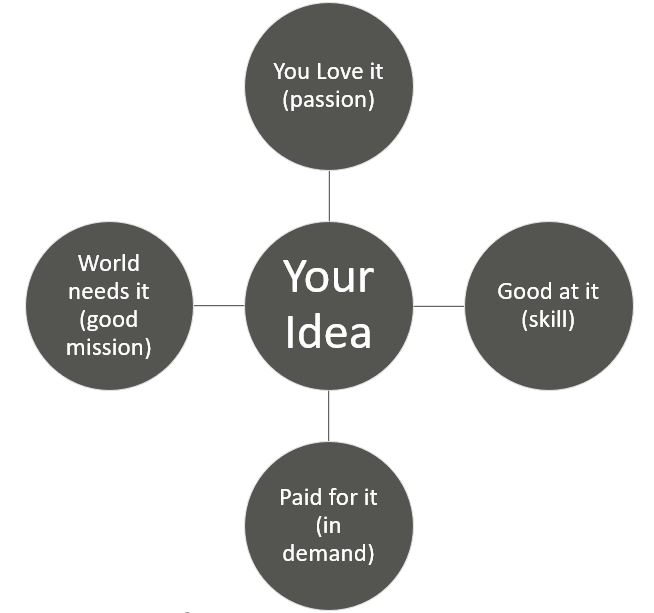 The lead magnet you choose to grow your email list may be an eBook, an email series, a free PDF checklist, or a video tutorial — anything that you can provide your audience so they experience a quick win to address their current need. You can experience how a lead magnet works – just Click here to view one of my lead magnets and download the email list building plan.
Whether you're just beginning your quest to build an email list, or you're trying to perfect your lead magnet to better address the needs of your ideal client, this blog post will help you identify your best strategy for creating a lead magnet customers can't resist.
THE FOUR MAIN COMPONENTS OF A SUCCESSFUL LEAD MAGNET
It is specific and tangible
It is results-driven
It has easy wins
It emphasizes the need for your product!
The last point is the most important…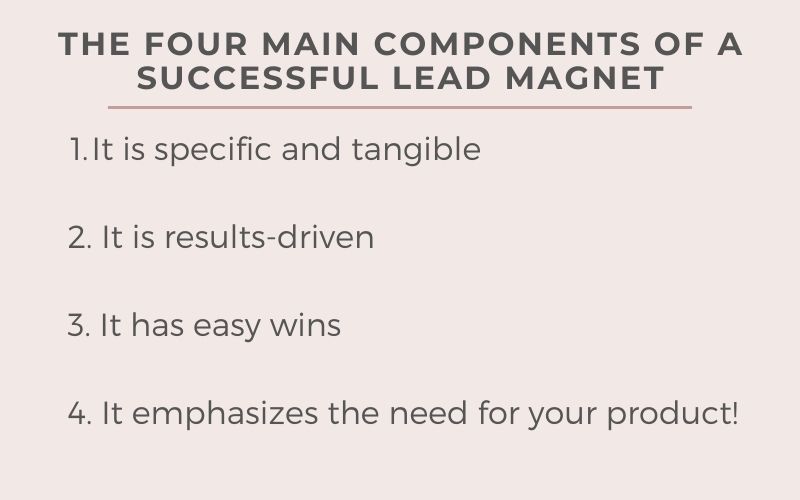 Keep in mind, Pinterest is for planning, learning, and discovering ideas. So, something like a $3k coaching program might not sell on evergreen through Pinterest, but you could grow your email list with a lead magnet!
Something like a $99 online course may be more affordable for your audience, making it easier for them to make the buying decision much quicker while they browse the platform.
My advice?
If you have a high-ticket offer – focus your Pinterest marketing on your lead magnets.
If your offer is $5-$200, you could easily grow traffic and sales on Pinterest by creating content for your sales page.
The creation and sale of digital products on your website have several benefits. It is very easy to create these digital products, and it is also inexpensive. Selling them is also fairly profitable; a lot of people (including you and I) will pay to download premium content. Whether it's for entertainment, gaining knowledge, or solving a problem. Want to learn more about digital products, head here.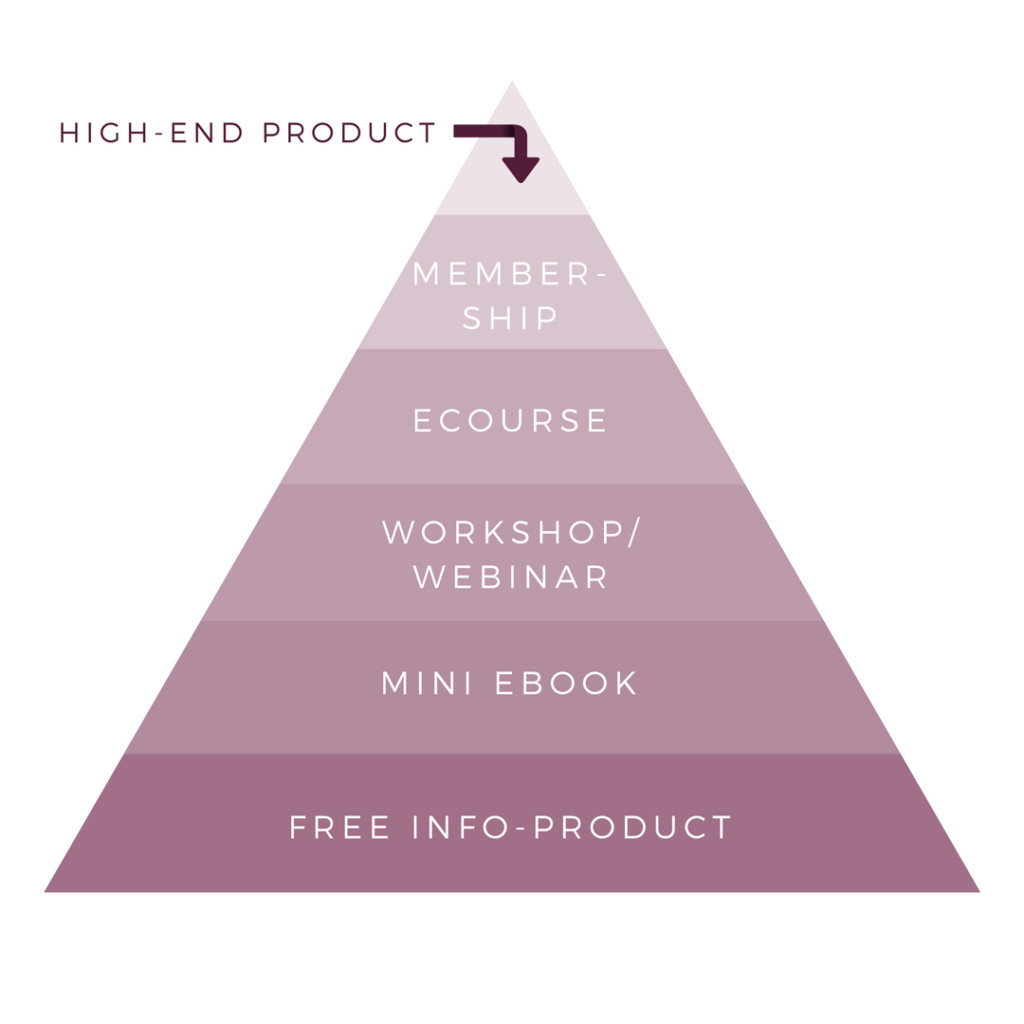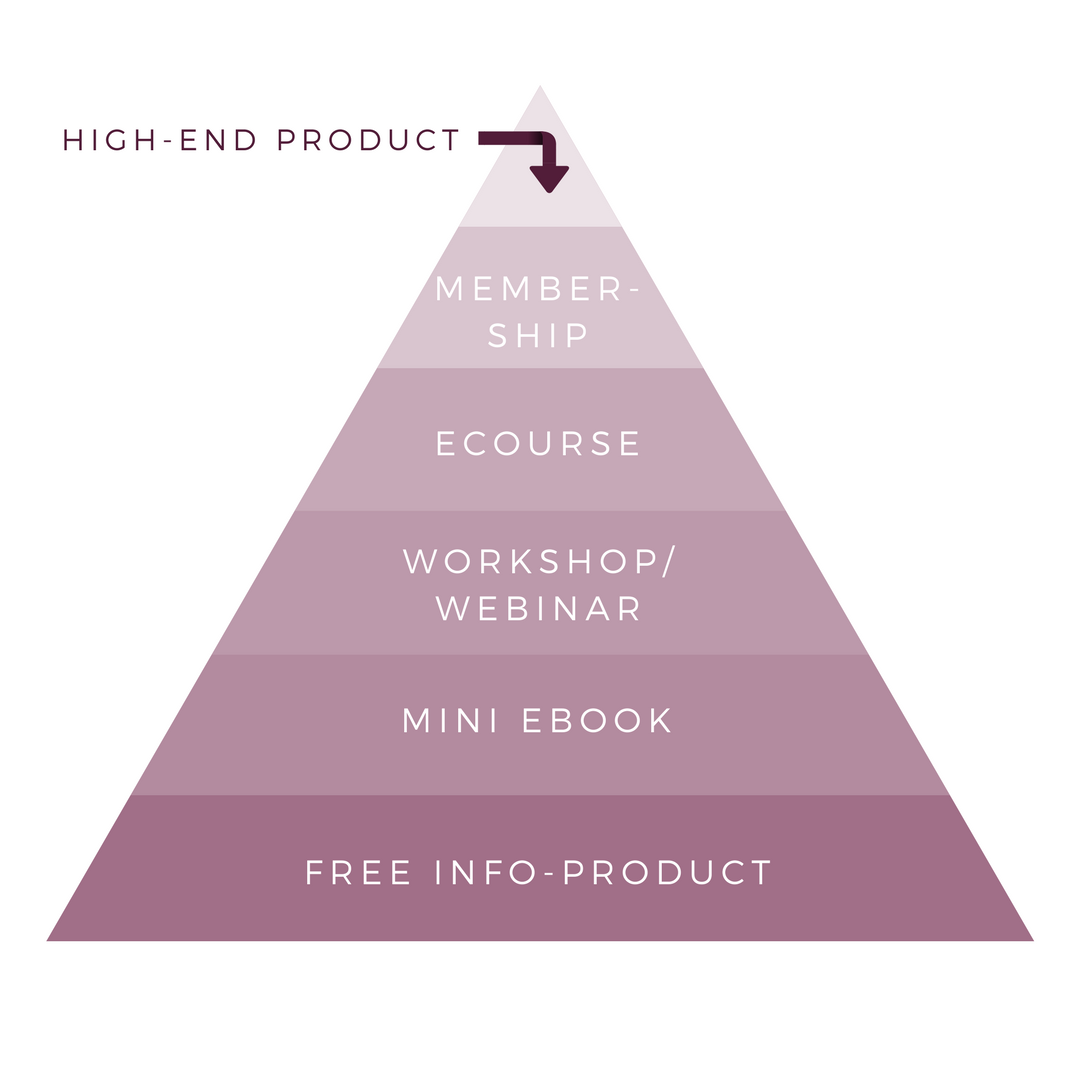 Step 3- Create your offer Sales Page/Lead Magnet Landing Page
We want your audience to buy or subscribe right away. Done right, a sales page's (or lead magnet landing page) will give answers to potential clients so they can make buying/subscribing decisions quickly
The best sales pages/landing pages follow this simple formula:
Scroll Stopping Headline & Hook at the top
Emotional copy
Easy to read/skim
Examples, samples, or bullet points
A clear call to action
Other tips would be
Use large font sizes and shorter lines for easy skimming and reading
Use lists, quotes, and images to mix it up
Use eye-catching sub-headlines every 2–3 paragraphs.
and of course.. great images and branding help!!
For an example lead magnet page, check out this one for the Pinterest eBook Lead Magnet Page, where you can download your freebie as soon as you land on the page.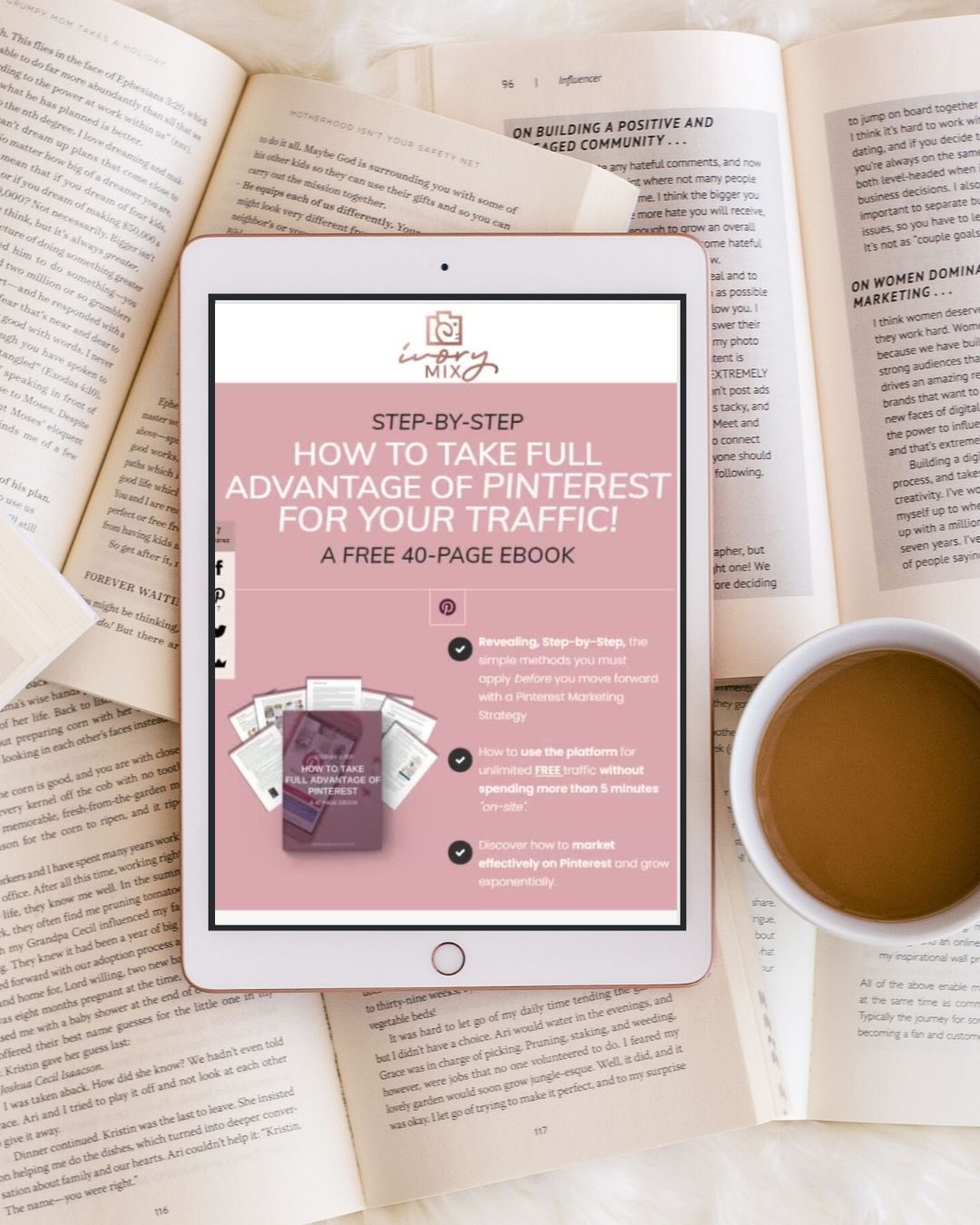 Step 4 – Publish Fresh Blog/Video Content & Create Multiple Pinterest Pins!
Pinterest loves new content from creators because creators like you make Pinterest what it is. The more new content Pinterest receives, the more users want to come to the platform. So, it's no wonder that Pinterest wants to encourage you to create new content.
So, it's no wonder that we're suggesting that you write, record, and share more new content to Pinterest and then create multiple pins for that one piece of content!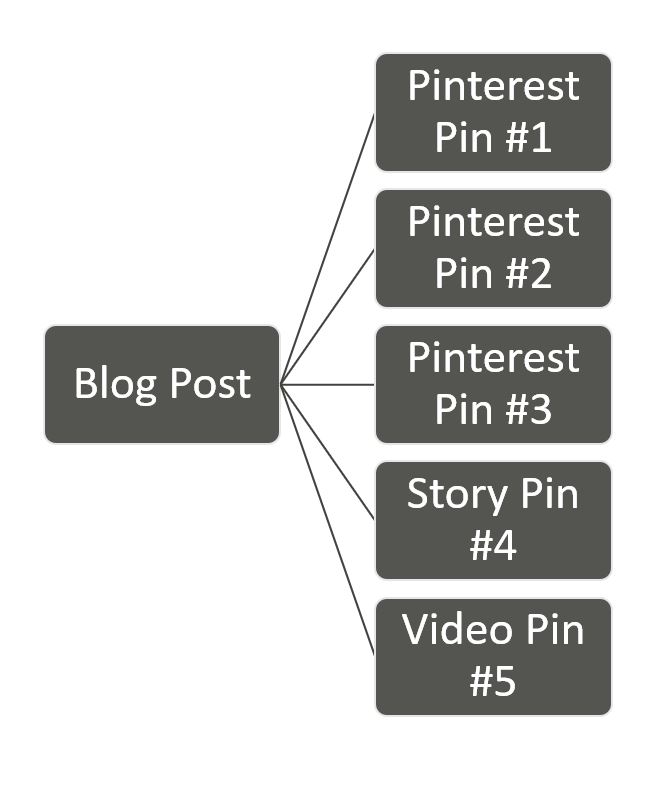 Step 5 – Pin Fresh Content Consistently and Daily in Your Pinterest Strategy 
One question we get all the time is "how can I pin as actively as you're suggesting without always pinning other people's content or working my fingers to the bone to write and create new blog posts?"
The truth is, you can have only 3 blog posts a month but also have 30 pins which are enough to pin one new thing a day. Here's the math:
 3 (blog posts) x 2 (headlines) x 5 (pin designs) = 30 pins
I'm a visual learner too, which is why I also like to show this concept visually: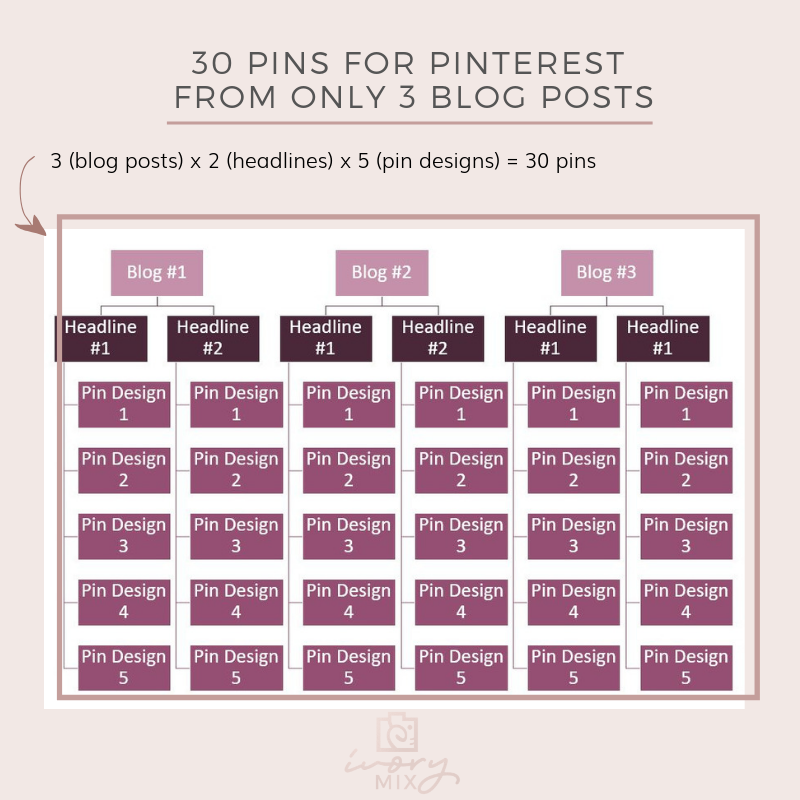 If you're truly a beginner at Pinterest or Instagram marketing, you should grab a copy of my free step-by-step guides. Click here for a full guide to Pinterest
There's no doubt — a good Pinterest strategy equals more passive income but you'll get there quickly by creating and sharing fresh, new content. It's truly the key to selling on Pinterest.
Need help creating more Pinterest Pins? Grab the Ivory Mix Membership!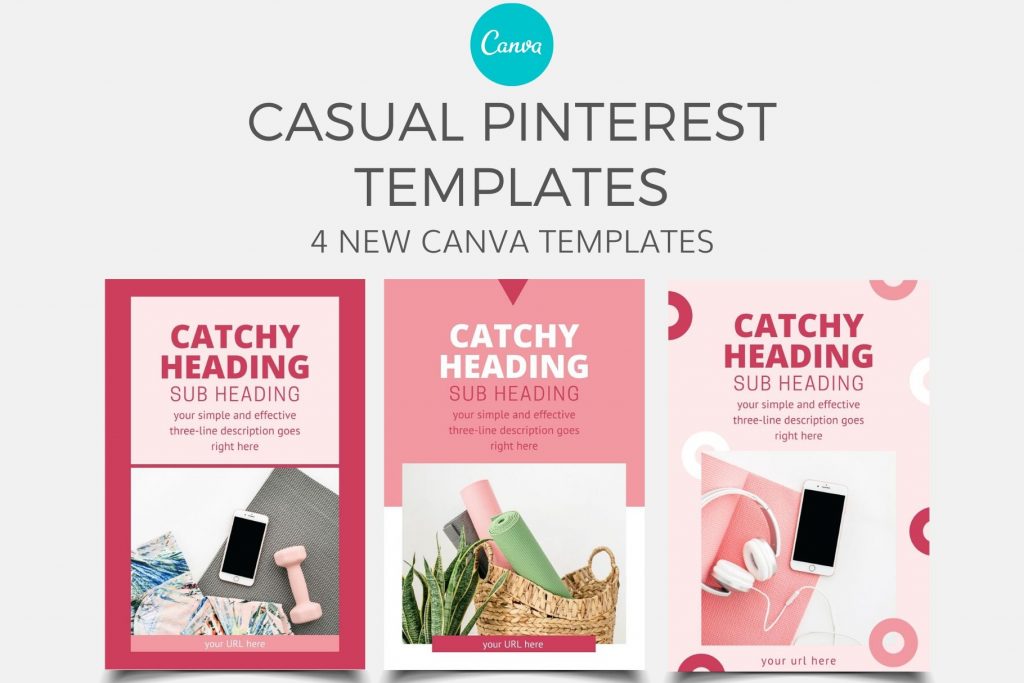 There you have it!
Are you ready to get started? Remember: start by creating ONE product, and give yourself the time to do it well while following the tips in this post to set your sales in motion.
Need some more tips for getting started on Pinterest? Check out these Pinterest tips: