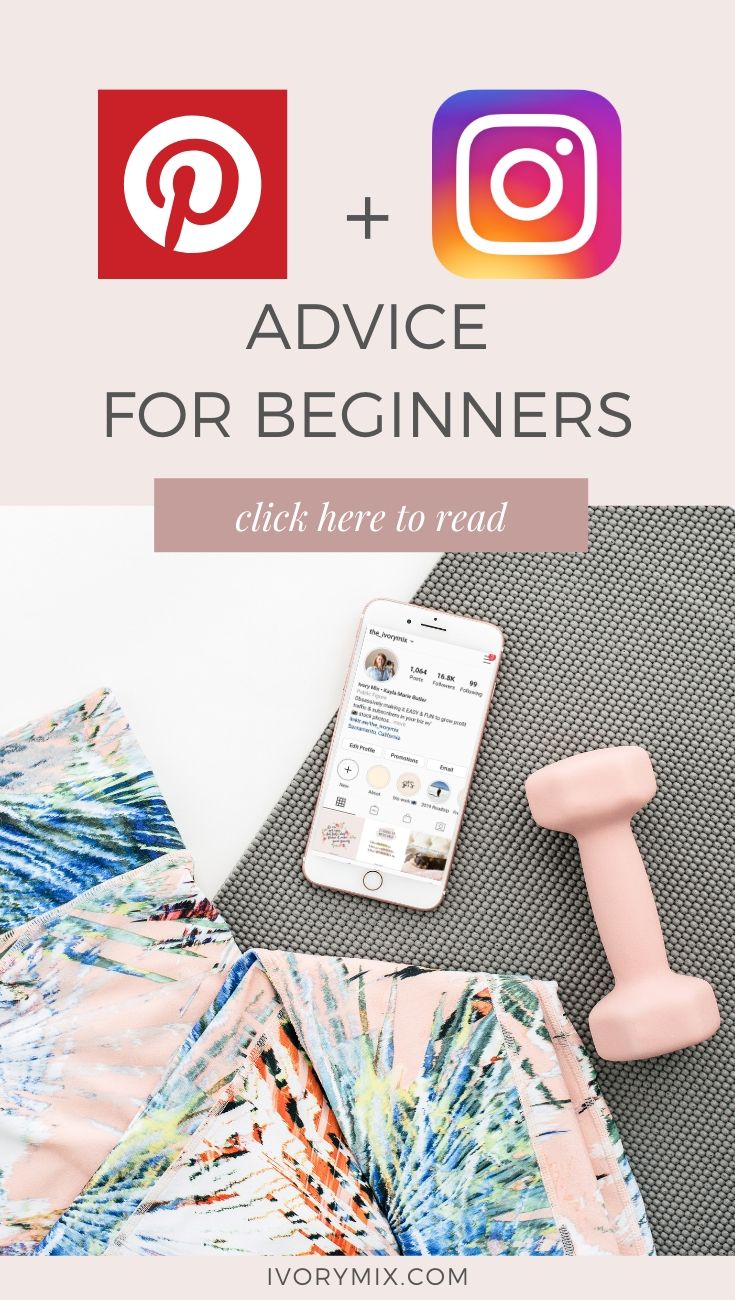 Let me start out by saying, if you're truly a beginner at Pinterest or Instagram marketing, you should grab a copy of my free step-by-step guides. Click here for a full guide to Pinterest and Click here for a full guide to Instagram.
Over the weekend, I had been responding to some messages and questions about Instagram and Pinterest and realized, it may just be easier for me to offer some advice to multiple people and record it so that everyone would benefit.
Why not try, am I right?
So, I posted the idea on Instagram and Facebook and the response was quick! You can see below that within a few hours, nearly 40 people on Facebook alone had dropped a link to their Instagram or Pinterest profile hoping to get some one-on-one advice.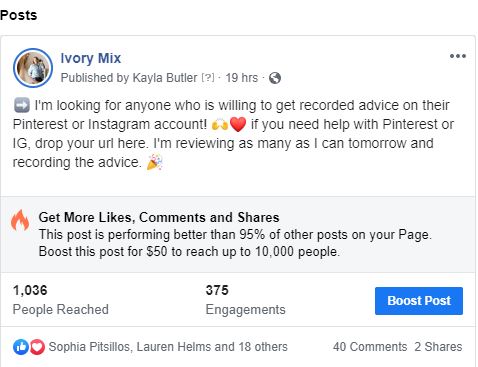 I tried to get to as many new accounts as I could in a 30-minute window of time and surprisingly, I was able to review 7 different accounts.
Get the full video here: 
Instagram Tip #1: Reduce your call to actions down to one (Minute 2:21 in the Video)
It may be easy enough to ask your audience to "click here, learn more, leave a comment, like, and follow" in one sentence, but don't. Asking your audience to take too many actions will result in overwhelming them into not taking any action.
The best way to get your audience to subscribe is by using one clear call to action that leads them to something free. This applies to more than just your bio and should be common practice for your daily Instagram posts.
Remember these rules when creating your CTA's:
A strong call-to-action stands alone and tells your customers exactly what to do next.
Keep it direct, short and urgent.
Make it obvious (use emojis, arrows, and etc to bring attention to your CTA)
Click here to read 10 Clever ways to convert Instagram followers into Email Subscribers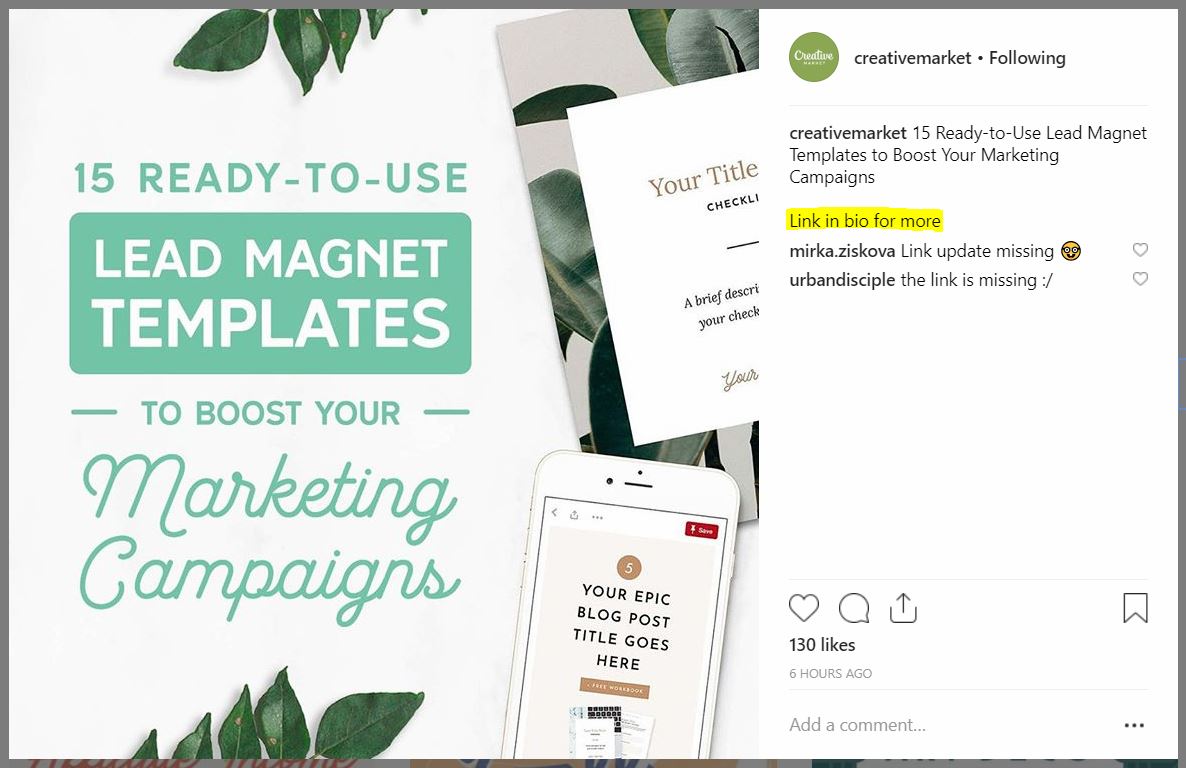 Instagram Tip #2 Post more info-graphics and list-graphics (Minute 10:17 in the video)
Have you ever put a list of things in your captions and the graphic or image was simple? Consider flipping that and creating something visual that features lists and organized information. This content becomes immediately digestible for your audience and intrigues them to read more about it in your caption, share it with their friends, and even save it for coming back to later.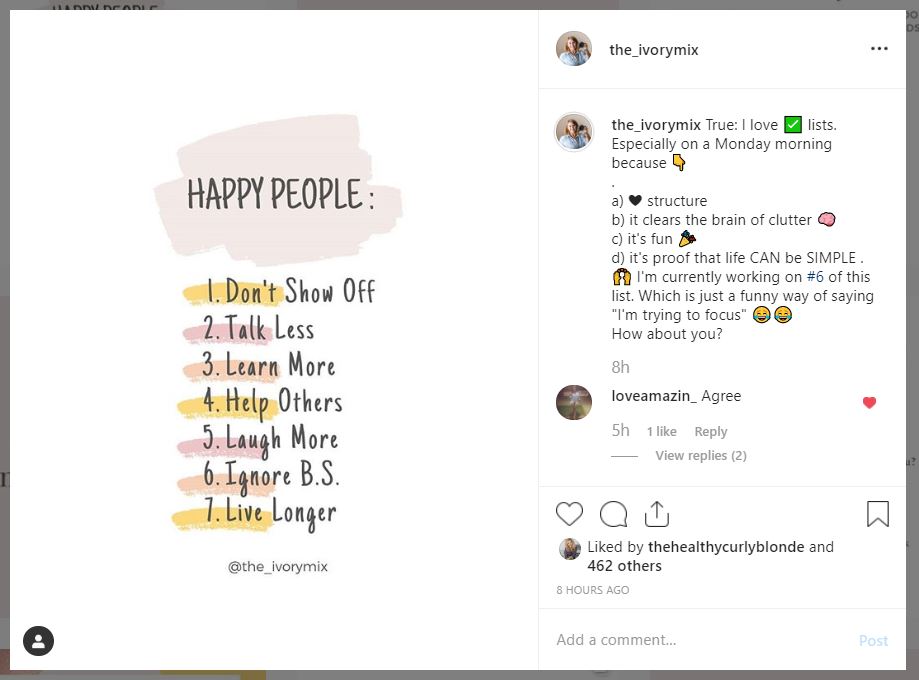 Instagram Tip #3 Create a branded hashtag (Minute 22:58 in the video)
If you're looking for ways to engage your audience with your content, one way to do that is by promoting a branded hashtag. A branded hashtag is specific to your business and doesn't necessarily need to have the name of your business in the tag.
For instance, it can be your favorite saying, your business tagline, or even just the name of one of your products or social media campaigns.
The one reason I truly believe you may want to create a branded hashtag is to create a community around your brand.
The trick is to find a hashtag that isn't already highly competitive.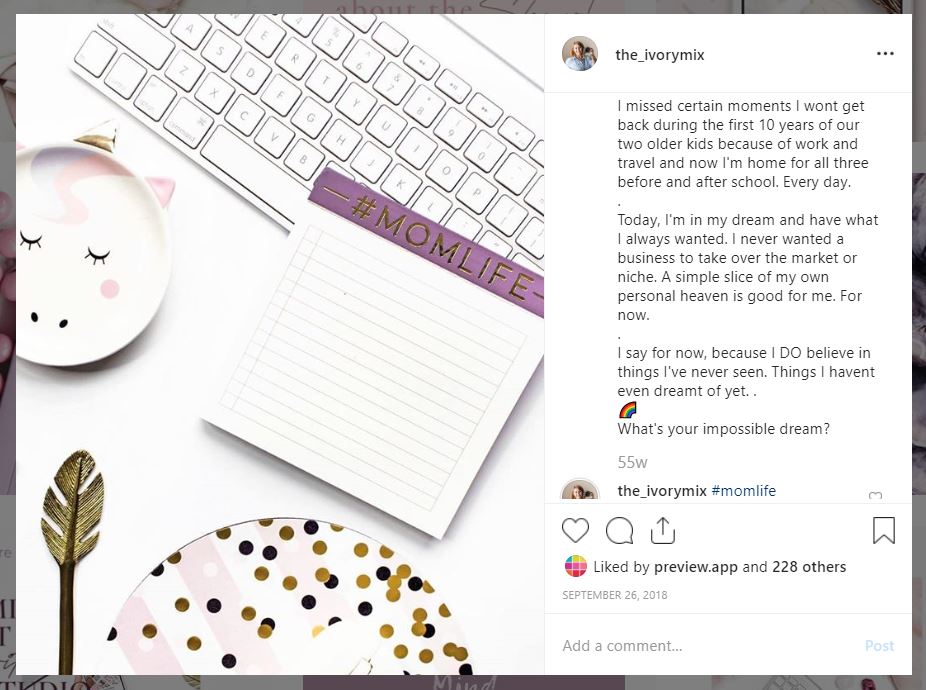 Instagram Tip #4 Study what does well for others in your niche and try it for yourself (Minute 22:58 in the video)
When your account is new, it's an important time to really test out new ideas and have fun. Go take a look at your competition and see what seems to get them the most attention from their audience.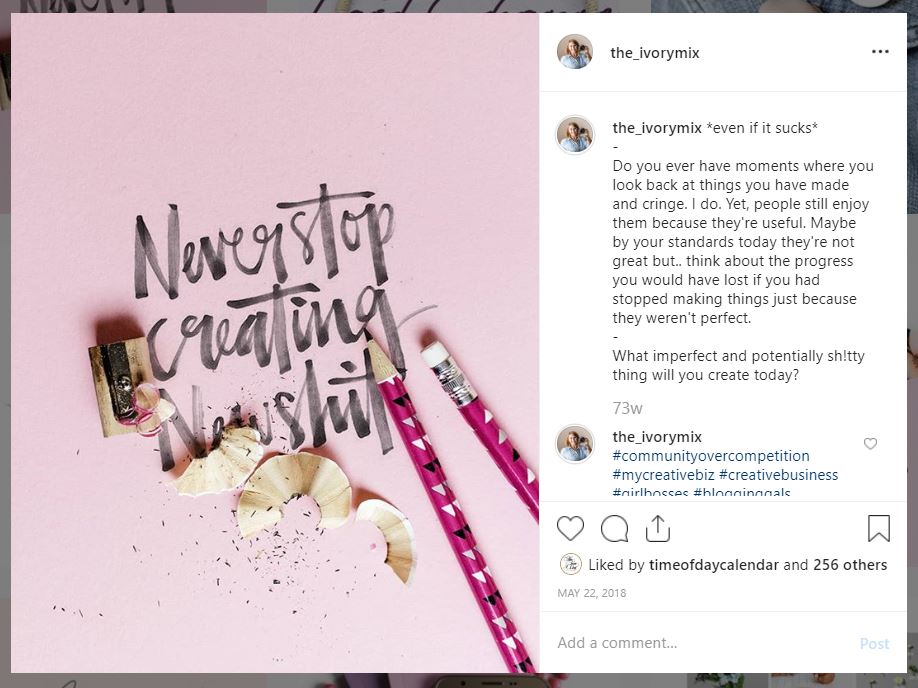 Instagram Tip #5 Add a call to action in your bio (Minute 27:45 in the video)
Instagram gives you one place to put a link and you better be using it to bring your followers from Instagram to your website, blog posts, or freebies. But, instead of just dropping your link in your bio, make a clear call to action like you see Target doing here when they tell you to "Sop their feed".

Pinterest Tip #1 Add keywords to your Pinterest name (Minute 4:46 and Minute 12:20 in the video)
Let people know who you are and what you are all about, but with relevant keywords to improve your search ranking. Here's a complete tutorial on keywords for Pinterest and How to rank first on Pinterest Search.
Pinterest Tip #2 Add keywords to your Pinterest board descriptions (Minute 4:46)
This was a common mistake I was seeing. So, let's all take 10 minutes and use keywords abundantly here!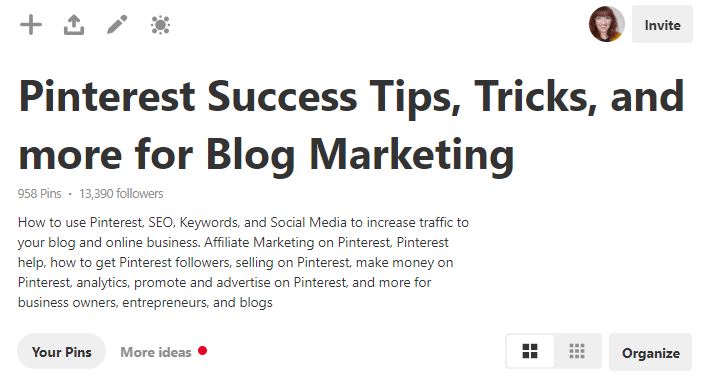 Pinterest Tip #3 Add more pins to your important boards (Minute 4:46)
Click here to grab a free copy of this complete guide to Pinterest Marketing.
Your best boards will have Pins with the largest number of repined content. These Boards have the most followers and the pins are mostly all tall.
Make sure the pins are related to your niche/target audience and include some of your content (but not all). The Pins on the board get repined often.
Pinterest Tip #4 Make your personal boards private
Personal content will likely be confusing for your audience. Try to keep your account focused on your business and the content your audience is searching for. Especially if you don't pin to boards because you've switched your account to business focus. If this is the case, then instead of deleting these older pins or boards, try keeping your personal boards as secret boards.
Click here for 50 More mistakes you could be making on Pinterest
LOOKING FOR MORE INSTAGRAM TIPS AND TRICKS? HERE ARE SOME OF OUR FAVORITES:

Click here to grab a free copy of this complete guide to Pinterest Marketing.

First, make sure you read this blog post about creating 30 days worth of Instagram content here and learn how to create a colorful month of content in as little as 5 minutes.
Plus, check out these Instagram tips: