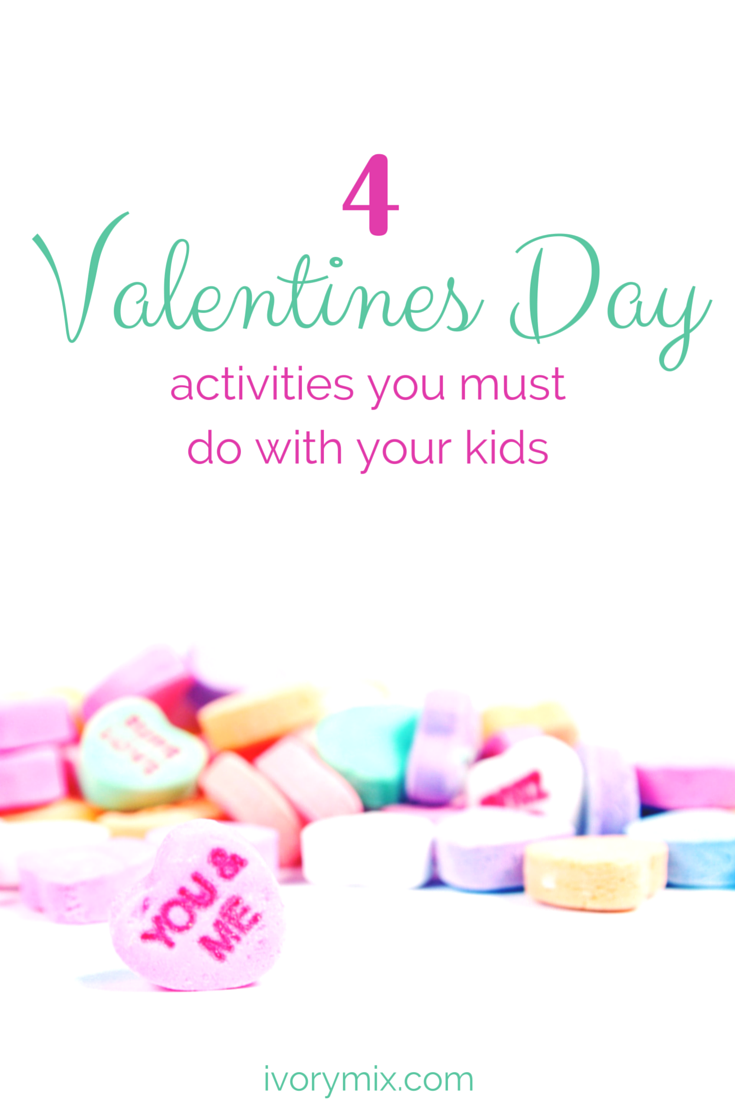 Wait, Valentines day is coming up? Isn't it still Christmas.. what happened to New Years? I know things get crazy this time of year and believe it or not, the major retailers have already started putting out valentines day items. Yep… here we go.. again.
To make this easy, I've got a list of four fun things you can pin now for later. These are all super easy things to do with your little luv-bugs that can be quickly planned for and done in just a few hours. So, pin now – do later and don't forget to have fun and spread the LOVE!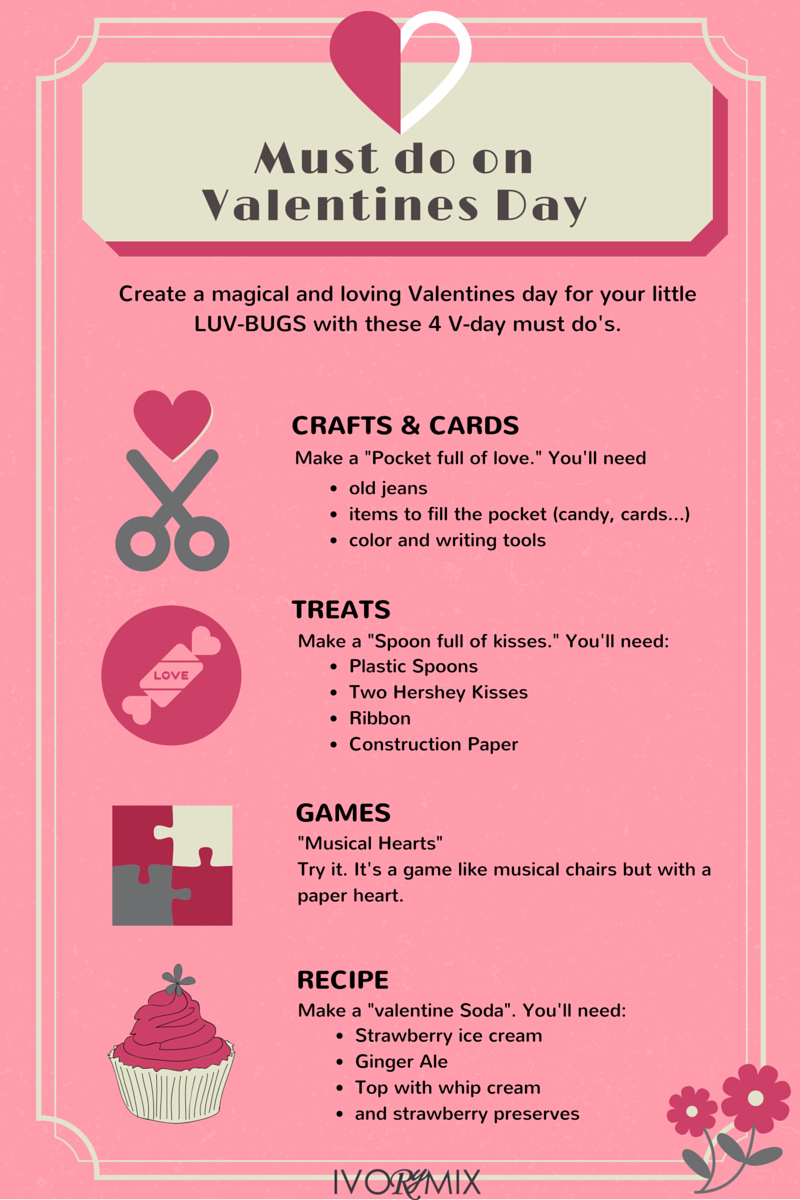 ---
No. 1  "POCKET FULL OF LOVE"
What you need:
An old pair of jeans
Items to fill with – candy, cards, stickers, pencils, etc.
Writables – permanent marker, fabric paint, or other
Directions:
Get out an old pair of jeans and cut the back pockets out (keeping both sides of the pockets in tact – do not cut the pocket seams). Fill the pockets with your items or anything else you imaginations thinks of. Decorate the outside of the pockets -Make a heart and write the words "Pocket Full Of Love" inside the heart with either markers, fabric paint or anything else. Decorate the rest as you like. This one makes a really cute gift for kids to give to teachers
An extremely similar craft is outlined on
Craft Bits
 (Photo Credit)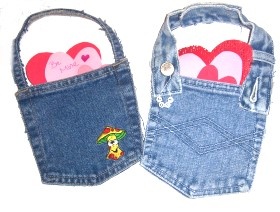 ---
No. 2 "SPOONFUL OF KISSES"
What you need:
Plastic spoon
Two Hersheys Kisses
Ribbon
Cardstock or construction paper
Directions:
(You may cut everything for the kids prior to starting this)
Trace a heart on the construction paper (fold construction paper in half first) or cardstock. Put a whole for the ribbon to tie on the spoon when it's done. On your card, write "Here's a Spoonful of Love & Kisses" on it. On the spoon put a couple of kisses in the bowl of the spoon and wrap ribbon or tulle around it and tie in a bow, to secure it. Tie it to the card in the whole you punched out.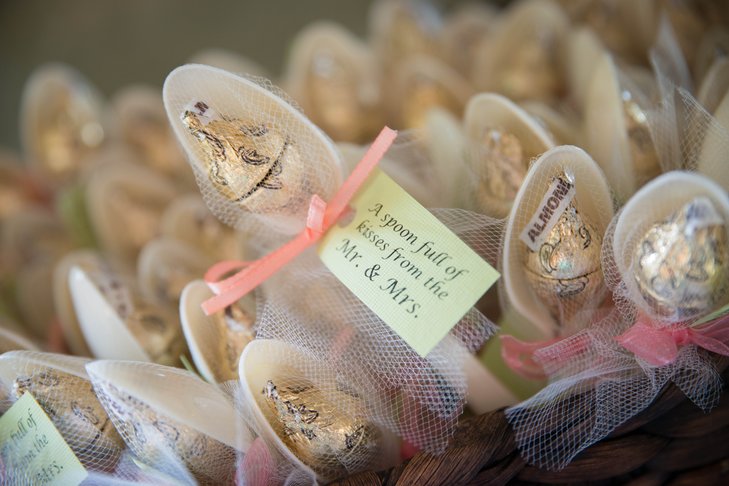 ---
No. 3 "MUSICAL HEARTS"
This game is played very similar to musical chairs but with a paper heart.
The paper heart must be big but so that a person can hold it in both hands. Standing in a circle while the music starts, Someone then plays music (a popular friendship song, etc.) the person holding the heart begins to pass the paper heart clock wise. When the music stops – the person holding the heart is "out" and must exit the game. The game continues – until the last person remains holding the heart. Give the winner a special V-Day treat!
Here's a similar activity from Teach Mama (photo credit)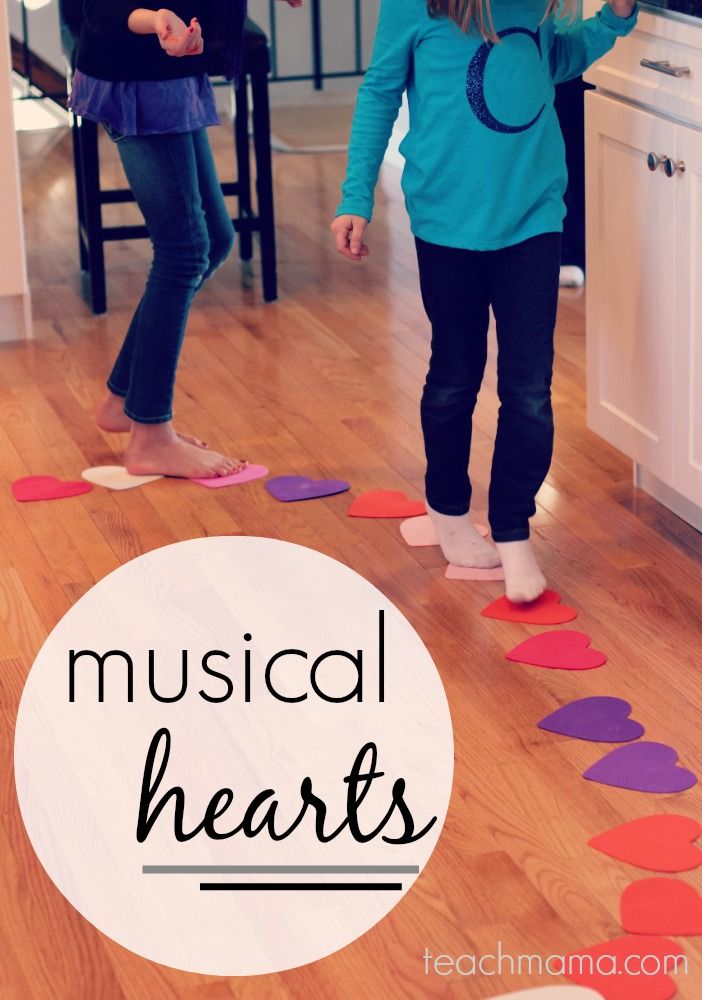 ---
No. 4 "VALENTINE SODAS"
What you need:
Ginger-ale
Strawberry icecream
Whipped cream
1 teaspoon Strawberry preserves (optional)
Directions:
Fill a tall glass with strawberry ice cream, about 3/4 full. Pour the ginger ale over the ice cream. Top with whipped cream and strawberry preserves. Serve with a spoon.