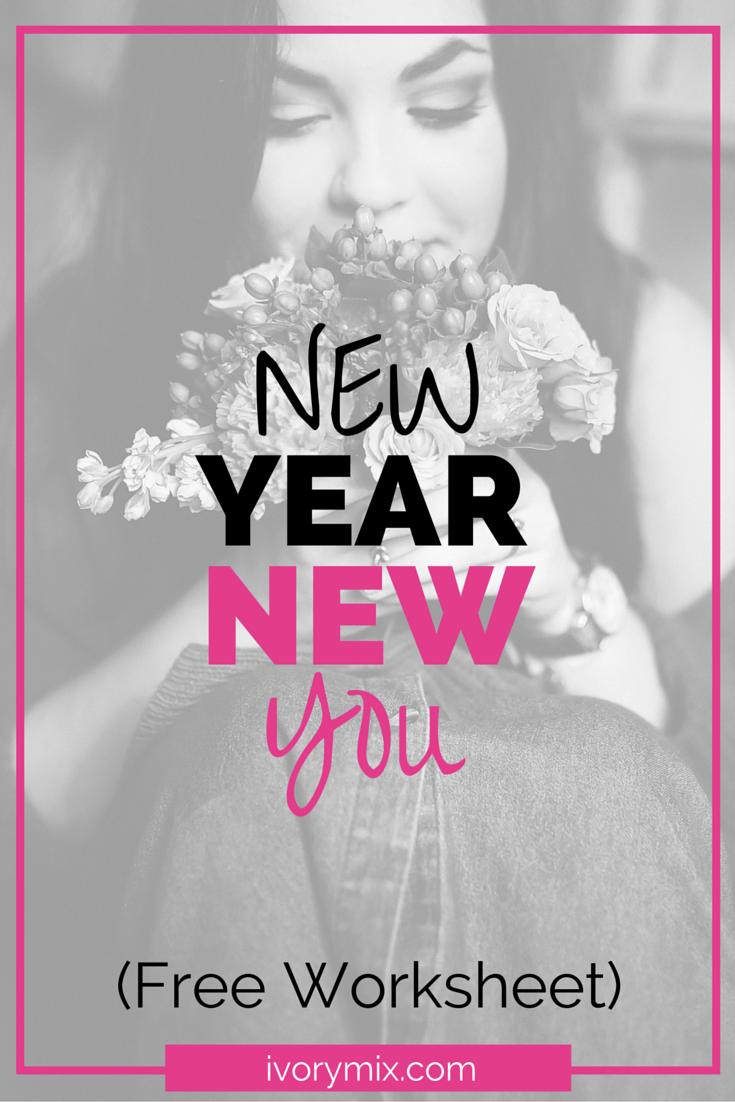 How did we ever get started on setting new year's resolutions anyway? Now that presents are open and it's the day after Christmas, the Malls and stores are filling up with gift card shoppers and people returning clothes that don't fit. Ah, clothes that don't fit.. it's a common problem this time of year – isn't it? It may just be this time of year that reminds us of the 10 pounds we've put on or all the holiday candy we ate these last couple of days. I know I've had 15 pounds I've wanted to lose for the last 2 years in a row. Each year I say "this is the year". Don't judge –  you have probably have done the same thing! It happens to the best of us. We have the best of intentions but life happens and things somehow become more important than our own health and well being.
This leads me to wonder – what's it going to take? New Year's Eve is just around the corner in a couple of days, which means you and I better get thinking about what's going to make this year different. I'm not a fan of new year's resolutions that aren't reasonable, but there's nothing wrong with a freethinking and brainstorming session to get yourself motivated for a strong start to the year – but you better get honest with yourself. Setting any goal too high is a sure fire way to failure. So, what are some attainable new year's resolutions? So, before we answer that, we must first cover the rules.
RULES FOR NEW YEAR'S RESOLUTIONS:
No more than 1 goal or resolution per focus area (example: 1 goal for health, 1 goal for home, 1 goal for family, etc)
Considering #1, keep your goals simple but specific (Good health goal example: walk 10,000 steps every day. Bad health goal example: work out more often)
Anytime of year is a good time of year to start a new year's resolution. Don't wait for date changes – that's a waste of precious time.
Don't sweat it if you're off to a bad start. Fill out and keep the printable in this post for frequent reminder of your goals.
Now that we've covered the rules, let's brainstorm so actionable new year's resolutions that are simple but specific. Here's a printable to help you out.
NEW YEARS RESOLUTION 2016 GOALS PRINTABLE

SAMPLE NEW YEAR'S RESOLUTIONS :
MONEY
Make and stick to a fixed budget. Seriously. You should be doing this.
Use the rule of 30 for all EXTRA cash (like bonuses). 30% for the past (like debt). 30% for the future (savings). 30% for present (new tires, etc). Read more about that here.
Stop using credit cards or ATM card, and only use cash. This should limit your impulse spending.
WORK
Join a networking group
Join toastmasters and work on your public speaking
Get certified in something relevant to your career
Learn a new software (Photoshop, AutoCAD, etc.)
Read 1 non-fiction self help / professional development book each month

HOME
Reduce your energy bills and carbon footprint by using appliance in off-peak hours only
Get your carpets cleaned every 3-6 months
Repaint the entire inside and outside
Replace your old plumbing fixtures with water saving models
HEALTH
Walk 10,000 steps everyday
Strength train for 30 minutes three times a week
Run a half marathon
Drink lemon water every morning, first thing
Stop eating meat – go vegan
FAMILY
Have a date night once a month
Call your parents once a week to catch up
Send real birthday cards to your family – in the mail!
Have family game night once a week
Eat dinner at the dinner table (no tv) 5 times a week
I'm really excited about 2016. I just recently started this blog and am looking forward to what I can do with it this coming year.
Here are my personal new year's resolutions for 2015:
Home: Sell my house for 30% more than what I owe and buy a new home with 4 bedrooms (My 2 older kids currently share a room)
Money: Put away $100 more a month into savings
Work: Choose a master's program and enroll for fall 2016 start
Blog (I added this one to my list): Start posting 3 times a week (1 x written/info, 1 x food, 1 x craft)
Family: Go on family vacations to Seattle in March and Disneyland in September without breaking the bank
Health: Stop letting this blog take away your gym time and get back to the gym (60 minutes each morning / 5x a week)
What are some ideas you have for your new year's resolutions?