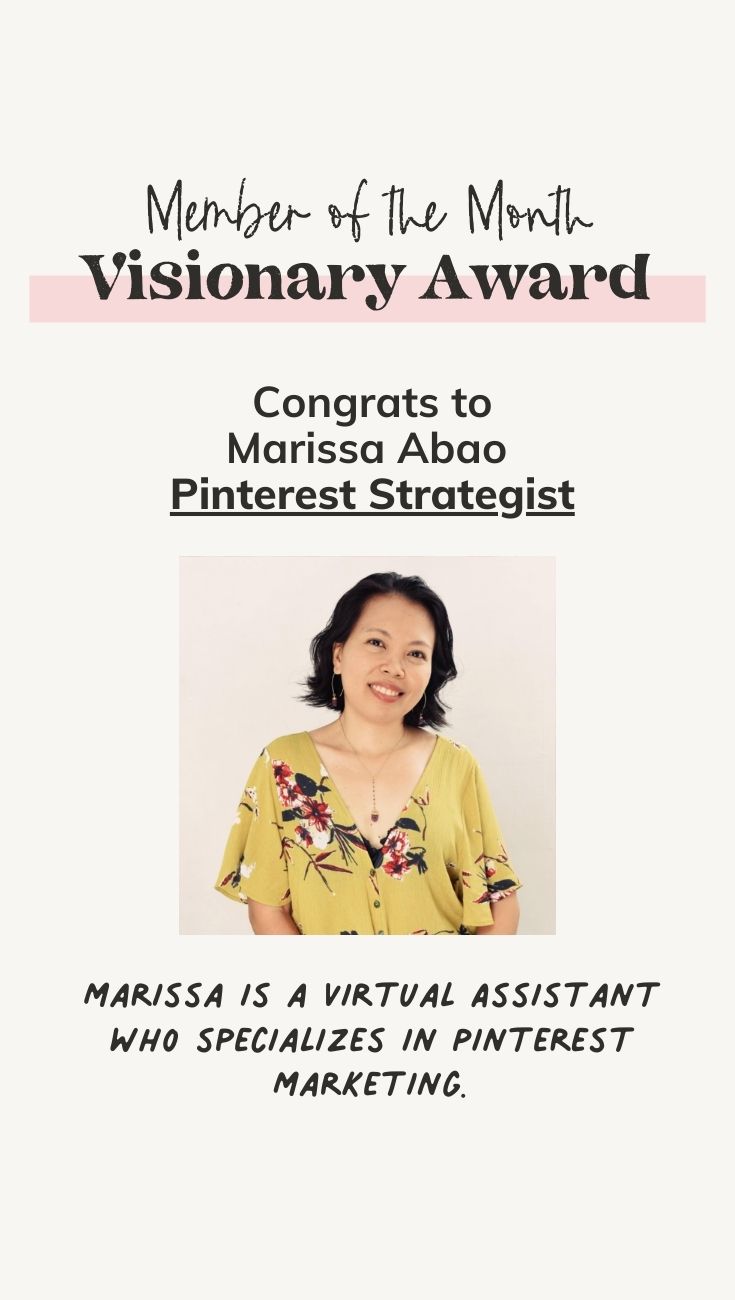 Marissa Abao is a Virtual Assistant who specializes in Pinterest Marketing. She enjoys working with online entrepreneurs who love to research and create content that will resonate with their target audience and share them on Pinterest. She works with them by managing their Pinterest accounts, implementing marketing strategies, and designing Pinterest Pin images so they can get the most out of their content, increase their website traffic and revenue, be organized, and productive.
Her five favorite online business tools are
Google Drive
Canva
Tailwind
Planoly
Trello.
As a winner of our visionary award, Marissa was awarded the opportunity of styling her own Ivory Mix photoshoot, which can be used by Marissa and the 2000 members inside the membership.
Here is a sample of the photos from her shoot, we love this pop of Navy and Mustard, which are also her brand colors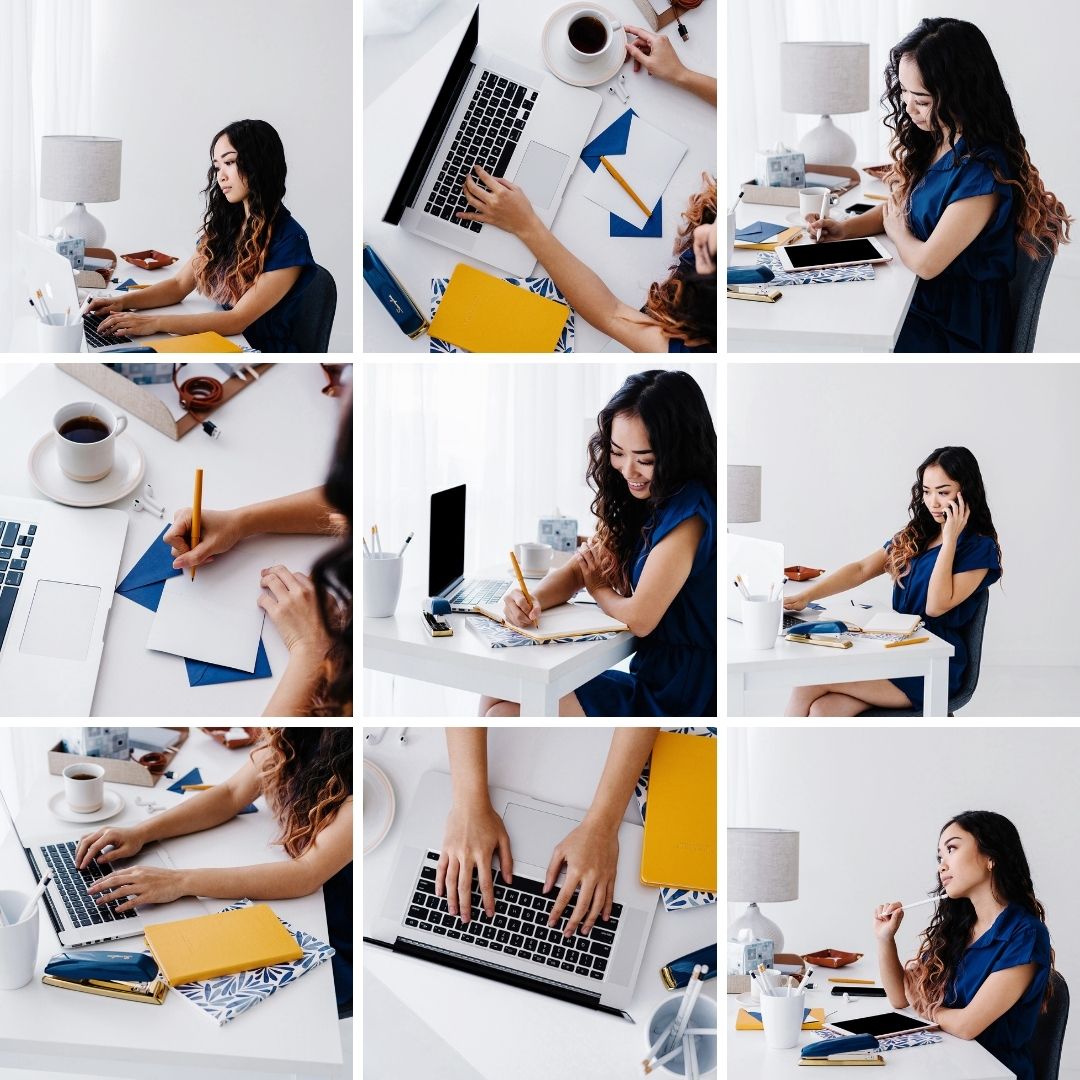 Want to get the most out of your content through Pinterest marketing from Marissa Abao?
Do you…
check what is going on with your Pinterest account from time to time?
know how many boards are relevant to your business?
 have mostly your Pins on your boards?
Your answers to these questions can help you to start reviewing your content or product listings and Pinterest account. Your business and Pinterest account should be related to one another so you can get the most out of them.
You will find 9 tips in this FREE guide to help you market your business better on Pinterest.