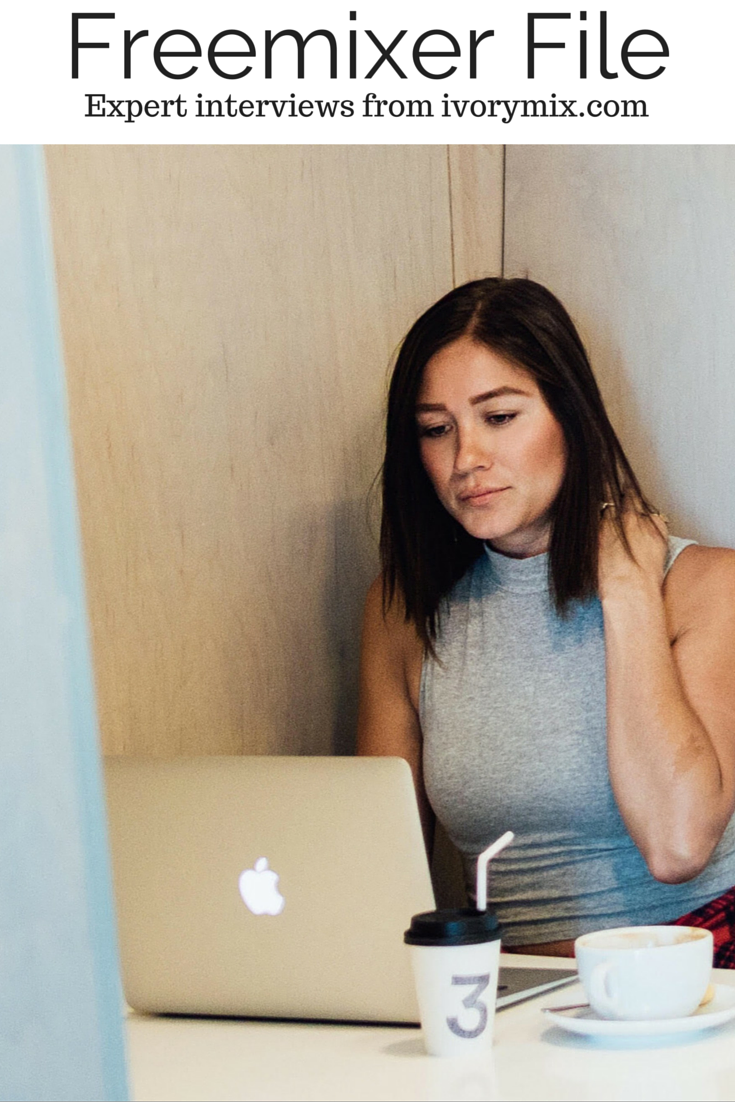 Sometimes, when we start out with our blogs, it's not because we want to write and share information, but because we need that creative space to showcase our services and creative products. I'm sure many of you shop owners and creative entrepreneurs can relate to our next Freemixer Interviewee, the owner of Lot 801, Lindsay White. I cannot wait for you guys and gals to read about her and her journey because I know you're going to come out of it feeling inspired and ramped up! Let's just say, Lindsay has got it going on and she knows where she's headed. Do you?
---
You have such a cute children's clothing shop! How in the heck did you get started and how long have you been doing it?
Awe thank you! After having my daughter, I realized how hard it was to find clothes for kids that wasn't splattered in cartoon characters, was gender neutral and comfy… without sacrificing style for all those modern, fashionable mothers out there. So I decided to put my graphic design skills to use and design my own fabrics and start making my own clothes.
Your instagram is kind-of-amazing – okay, not kinda. It's pretty incredible! How did you learn to make such an inspiring gram account?
From day ONE, Instagram has been my marketing strategy to grow my brand. So that meant I had to figure out how to use it to my advantage FAST. I didn't have the money to pay for any marketing when I first started, so I invested a TON of time learning what works and what doesn't. What kind of pics people liked, and what they didn't like.

It took me about a full year to really figure it all out. I like to listen to podcasts and would get a few tips here and there from other brands and what they do… but it really was just trial and error for me.

Trust me, it wasn't pretty in the beginning, but I didn't wait to have the perfect account. I just jumped in and learned as I went.
Where does your inspiration come from?
Wow! Such a good question. In general, my biggest inspiration is my daughter. Raising such an independent little human has taught me so much. It's incredibly important to me to let kids be kids. Let them become whoever they want to become. So in every collection, I try to embody that.

On a more direct level, each collection is different. This collection coming out in a few weeks was inspired by the athleisure look that's so popular among adults. I hadn't yet seen it implemented for kids so I HAD to try it. I was obsessed!
So, I've heard you have had some exposure with some big celeb names. Who was the first – what was that like?!
It seriously never gets old. I mean, every time I think about it, I get the biggest smile on my face all over again. The first celeb to endorse Lot801 was Jaime King. She posted a pic of her son James in my clothes and I literally freaked out. I love her! Was this really happening?

I believe the next was Monica Brown. She was amazing! I believe she posted 4-5 pics of her daughter Laiyah in my clothes AND a video on Instagram. She was seriously the sweetest.

Jessica Alba hasn't posted anything yet, although she is following my Instagram account and I have sent her product. Fingers crossed.
What's something that people might not know about you but that you don't mind sharing?
Hmmm. I would say I have the mouth of a trucker. I use the F word more than my mother would like lol. But I think anyone that follows my Instgram or blog already knows that.

I'd say something most people don't know about me is that I played college basketball & softball.
A photo posted by Baby/Toddler Apparel (@lot801) on
On a regular business day, what keeps you busiest?
Good question, I'd say I spend most of my time working on new designs and new products. Along with creating content for social media and blog posts.
For people who are just starting out with their first business, what is your number 1 all time tip and why?
Like Nike says… just do it! I hear so many people say they want to start a business but they want to wait until they have their product right… or they want to wait until they know what they're doing. This is such a B.S. excuse.

Just jump right in. There's no better way to learn than to learn from your mistakes. If you wait for the perfect time, it's going to pass you up or someone else will get to it before you.

I didn't even know how sew before I started Lot801. But I designed my fabric, ordered it and figured I'd figure it out eventually
What does the future hold for you?
5 years from now you'll see Lot801 in Nordstrom's.
Last question: What is your favorite blog or business to follow and why?
I really have to narrow it down to one???

Okay, I'd say Stance Socks. I love following their Instagram feed because… they just get it. They're totally killin' it. They know exactly who they are and who they're doing it for. Their brand is SO strong. Everyone should be taking notes people!
---
Are you totally and completely in LOVE with Lindsay's work like I am!? Insert my heart eyes now!
If you want to learn more about her and lot 801, check out the shop and follow her on Instagram. It's so cute, I'm not really sure how you couldn't!