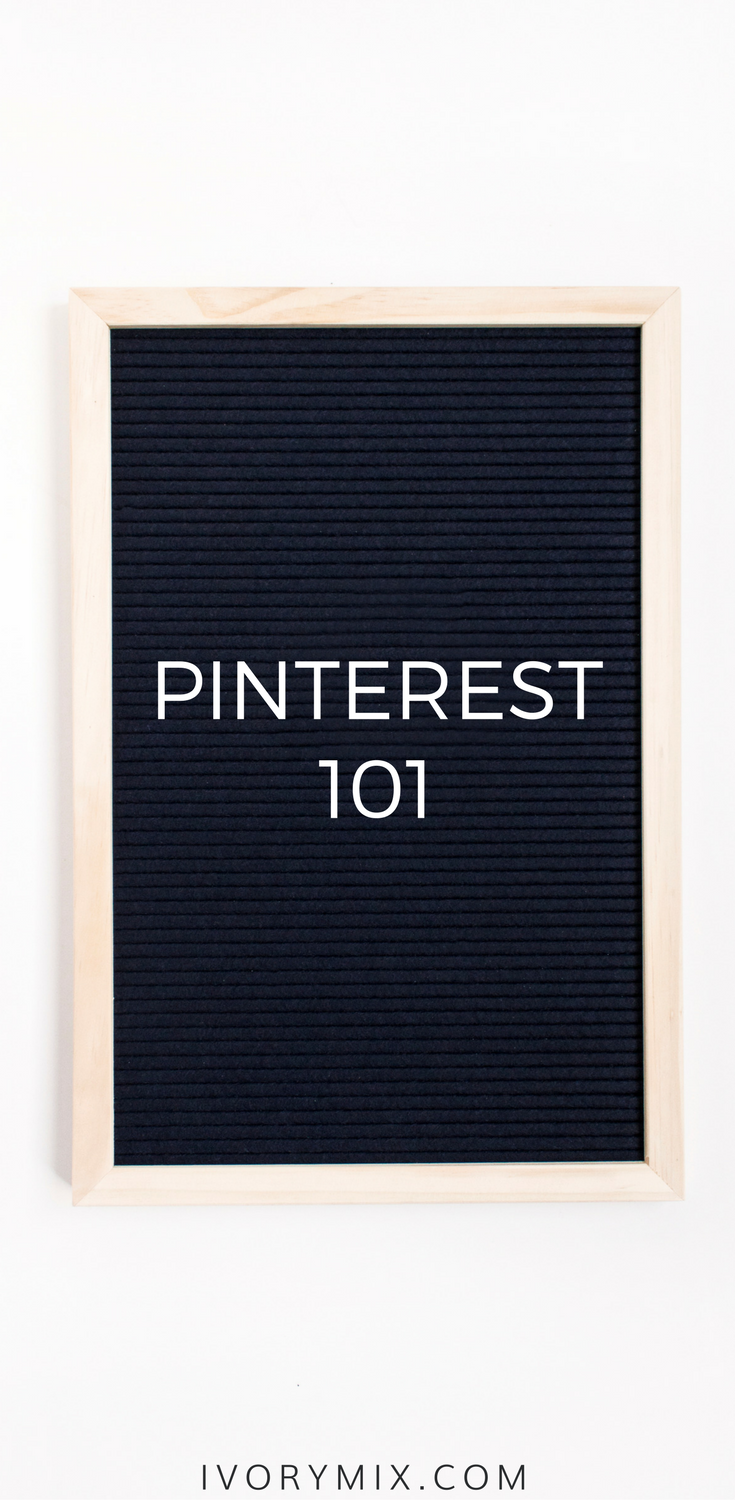 I've stripped down all of the best and basic Pinterest tips into this quick and easy guide. So, here are some little tricks to Pinterest that will surely make it even easier for your ideal audience to find you and your content on Pinterest.
Set up your business account with "Rich Pins" on Pinterest
Go to the Rich Pin Validator, drop a link to your website, and "validate"
Once Pinterest recognizes your site, it will ask you to "apply".
Once you've applied, it takes just a day or so before they approve your application.
Once approved, your pins will start showing your websites name and logo beneath the image.
Join and pin to (the best) Group Boards 
Go to http://pingroupie.com/

Search for ONE group board in your desired topic

Click the board you've chosen & follow their instructions to apply as a collaborator

Make sure this board has a larger number of followers than you currently have (this will help expose your brand to new people)
Make sure everyone in the board is sharing pins related to your content.
After 30 daysm, take some time to monitor if the pins you share on the group board are being reppinned and clicked on. If not, it may be time to leave that board and join another)
Note: Make sure you understand the rules of the group board. Some only want you to pin once a day. If you break the rules, you'll get kicked out of the board. 🙁 That's no fun! So, be kind and follow the rules. Group boards are great because it gives you access to new people and followers every day.
Keyword Optimize Your Profile for Search
Identify your 2 most popular boards and move them to the top of your profile.
Rename your 2 boards using keywords that are very clear and highly searchable like "Vegan recipes" for instance (NOTE: you can still be unique, just make sure the keywords are in there to help people search and find your boards).
Fill out the board's description with more keywords that relate to "vegan recipes" and "vegan meals" for instance.

Make sure your top boards are categorized properly
Vegan Recipes could be categorized under "food and drink" OR "Health and Fitness". Knowing your ideal audience should guide you on which to choose.
Once you've established boards with keyword optimized names, you should start to see a trend for which ones are outperforming the others. Once this happens, you should move your popular boards to the top of your Pinterest profile for new followers to find easily.

Fix up your Profile Name and Bio
If you have a logo for your picture, change that to a headshot of yourself. Research shows that it's more friendly and approachable to pinners when they see a face.
Add keywords to your profile name.
Add keywords naturally to your bio description. If your blog is about cooking and fitness, make sure you know the keywords that get searched the most and put them in your bio.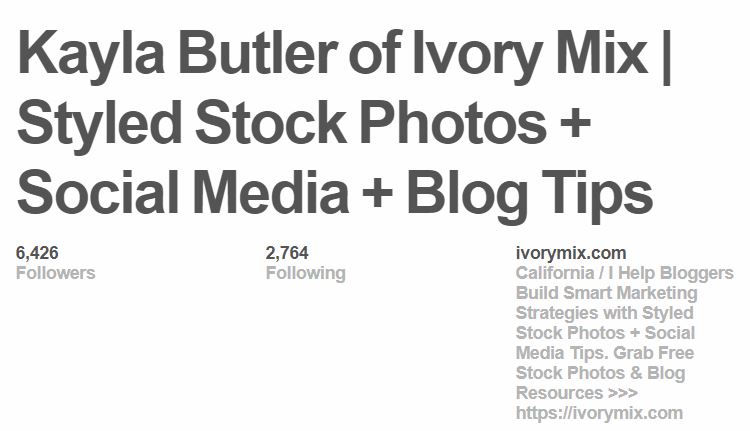 Optimize your Boards
Did you know that boards that contain pins that have been liked and repined a lot are more likely to show up higher in a person search results? One way you can help your most popular board is by moving pins that have not been repined or liked to a less popular board.
Spend 5 minutes doing that every day for 1 week in just your most popular boards.
Create secret boards for future blog posts, ideas, collaborations or opt-ins you're creating!
I actually use secret boards for saving things I want to share and schedule on twitter!
I'm definitely not suggesting you steal anyone's ideas by saving their pins. I'm suggesting you create a secret board every time you're working on a new and epic blog post or want a messy place to save things to share on Twitter, like me. Maybe it's a roundup of spring wreath ideas you're working on, or maybe you just need some color inspiration for your next spring fashion collection post.
Collaborations using secret boards is a great way to share ideas with clients too. As an example, if you're an Interior Designer or Photographer, you could create a secret board for your client to share their inspirations with you as a way to get started on a project.

Schedule your pins
If you don't have at least 20 minutes a day to pin and repin organically, then schedule your pins and repins ahead of time.
Resources for scheduling, automating and monitoring your pins (in no particular order)
Board Booster (my preferred scheduling tool)
**Note: Unfortunately, as of June 2018, Boardbooster is no longer available and has closed their doors**
I recommend reading this blog post to learn how to pin your Pinterest pins.
Looking for More Pinterest Marketing Resources?
Be sure to ceck out the other tips and tricks for Pinterest Marketing on these blog posts:
*this blog post contains some affiliate links