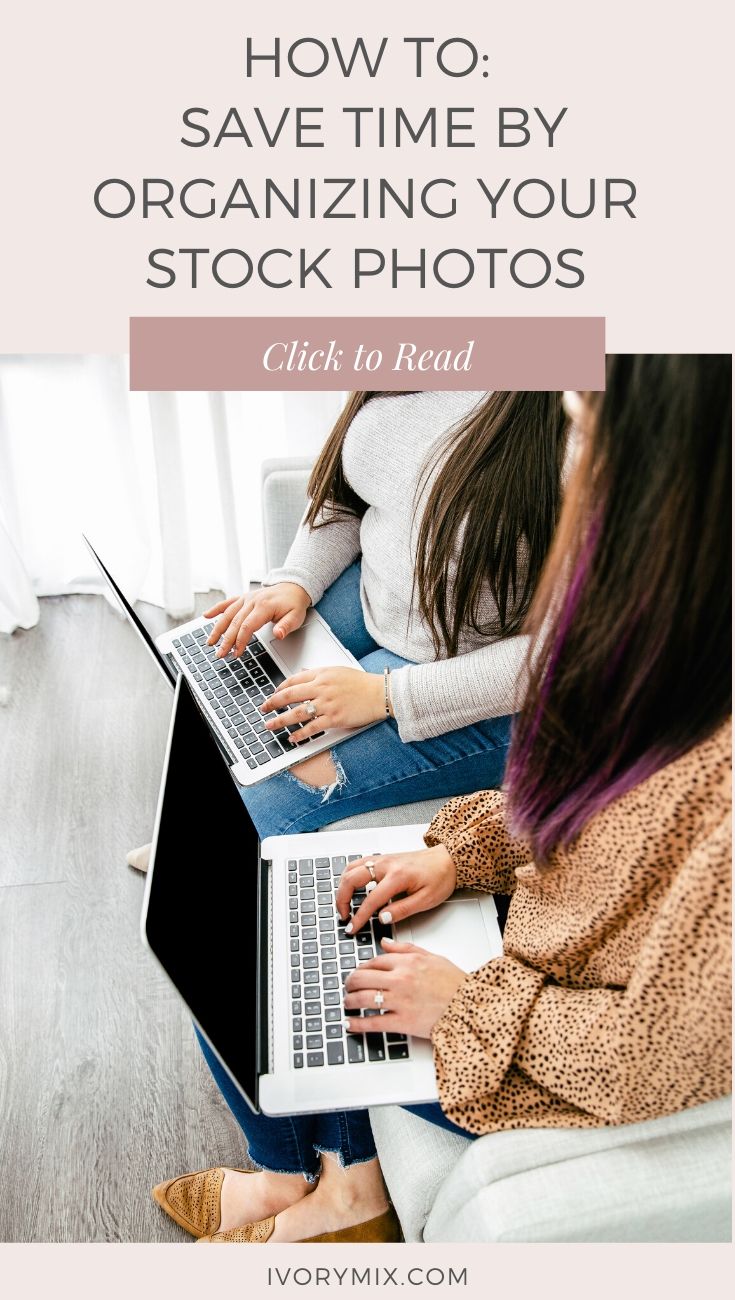 You spent hours writing a blog post and can't wait to share it with your audience. But… now you're wasting time digging through your computer trying to find the perfect image to go with it, and failing. You realize you have hundreds of photos in four separate locations, and they all have different naming conventions.
The design process shouldn't be frustrating. It should be a celebration of what you've accomplished and the value you're going to share with your audience. Stop putting off this simple project and organize your stock photos today!
In this article, I'm going to give you some quick tips and actionable steps that you can take to finally gain control of the chaos, save time, and increase your design productivity.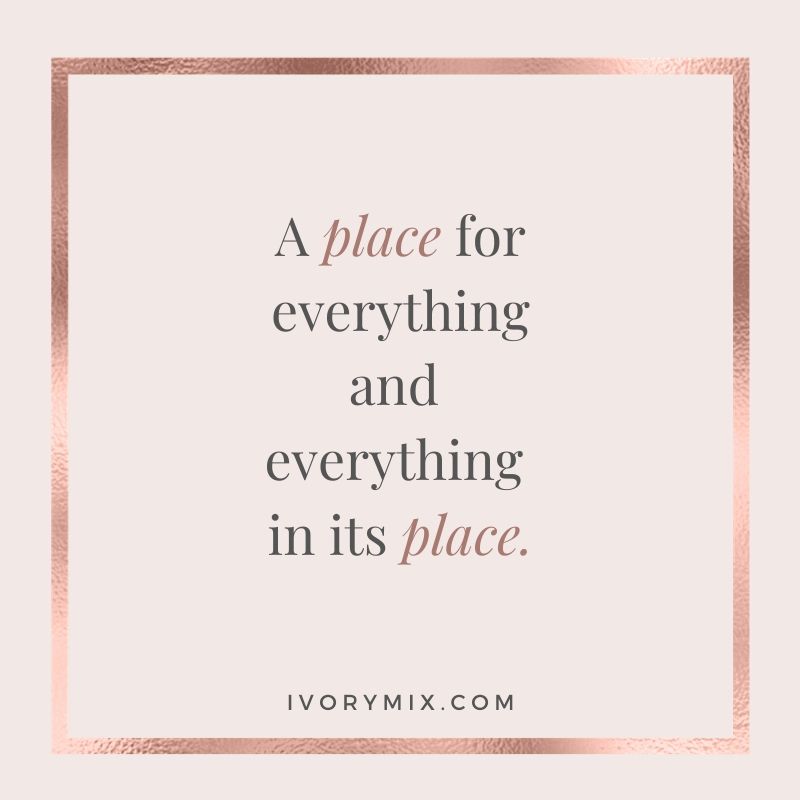 Where to Organize Your Stock Photos
There are so many systems available for organizing stock photos that it can be overwhelming when you try to compare them all. I'm going to split the options into three categories to help you narrow it down.
Regardless of which system you choose, there are some features that are absolutely required. Here's a quick checklist of features that you'll need:
Sharing capabilities

Backups and security

User-friendly operation

Generous storage space

Pricing within your budget

Access from any device, anywhere
If a system doesn't offer all of these features then you need to reconsider the location(s) where you're keeping your stock photos. With a seemingly limitless number of available options, there's no reason for you to settle for a broken or incomplete system.
So let's dive into the possible systems before we move on to the fun of organizing.
Cloud Storage Platforms
There are three big names when it comes to cloud storage — Google Drive, OneDrive, and Dropbox. You're probably already using one or more of these platforms in your business.
If you already have processes involving these systems, you will probably want to store your photos here also. I'm a big proponent of minimalist businesses that use as few tools as necessary. So if your storage system isn't broken… don't fix it!
Photo Organizing Apps
Just by doing a quick Google search, you can find dozens of options for photo storage apps. These are commonly used by photographers who need to store large quantities of photos. Some that you might be familiar with are:
iCloud Photo Library

Google Photos

Flickr

and SmugMug
These apps are created specifically for storing photos so they include more features than what you'll get with general cloud storage platforms. Some of the common features include easy backups, keyword searches (without manually adding tags!), shareable albums, and direct printing and selling.
Digital Asset Management Software
This type of software comes with a learning curve, like most of the tools we use in business. With Digital Asset Management (DAM) software, you can organize all of your media including photos, videos, and documents. Think of it as a media organization on steroids.
Common features include the ability to tag photos, add watermarks, set permissions for sharing, and secure and backup your collection. Many programs also integrate with things like WordPress, InDesign, Facebook, and MailChimp just to name a few.
There are dozens of choices when it comes to DAM software. You'll need to research which one best fits your needs if you decide to go this route. Some of the more popular choices include Canto, Bynder, Widen, and MediaValet.
Arranging Your Stock Photos
The perfect solution for arranging your photos is… whatever makes sense for your business! I'll give you some examples, but it's ultimately up to you to create the best process for your business.
The majority of online businesses will be best served using a simple folder structure in their cloud storage system. It's easy, effective, and familiar so you're more likely to use it than a complicated app or software program.
If you have multiple clients or brands that you work with then you will need a separate folder for each of them, which may result in storing duplicate copies of some photos. If you're only using the photos for your own business or brand then it will be much simpler to organize them.
Here are some categories you may want to use for arranging your photos:
Source – IvoryMix, Creative Market

, other stock photo sites…

License Type

– Rights-Managed, Royalty-Free, Extended…

Orientation

– Portrait, Landscape, Square…

Type

– Mockup, Flatlay, People, Locations…

Topic

– Tech, Health, Kids…

Item

– iPhone, Fruit, Calendar…

Color

– Gold, Purple, Teal…
Depending on how you use stock photos for your business, you will likely organize them differently from how someone else does. If you create designs based on the orientation of an image, you may want to make your primary folders Portrait, Landscape, and Square. But if you start based on a color to match specific branding, you'll want your primary folders to be labeled with those brand colors.
Here are a few examples of how you can set up your folders: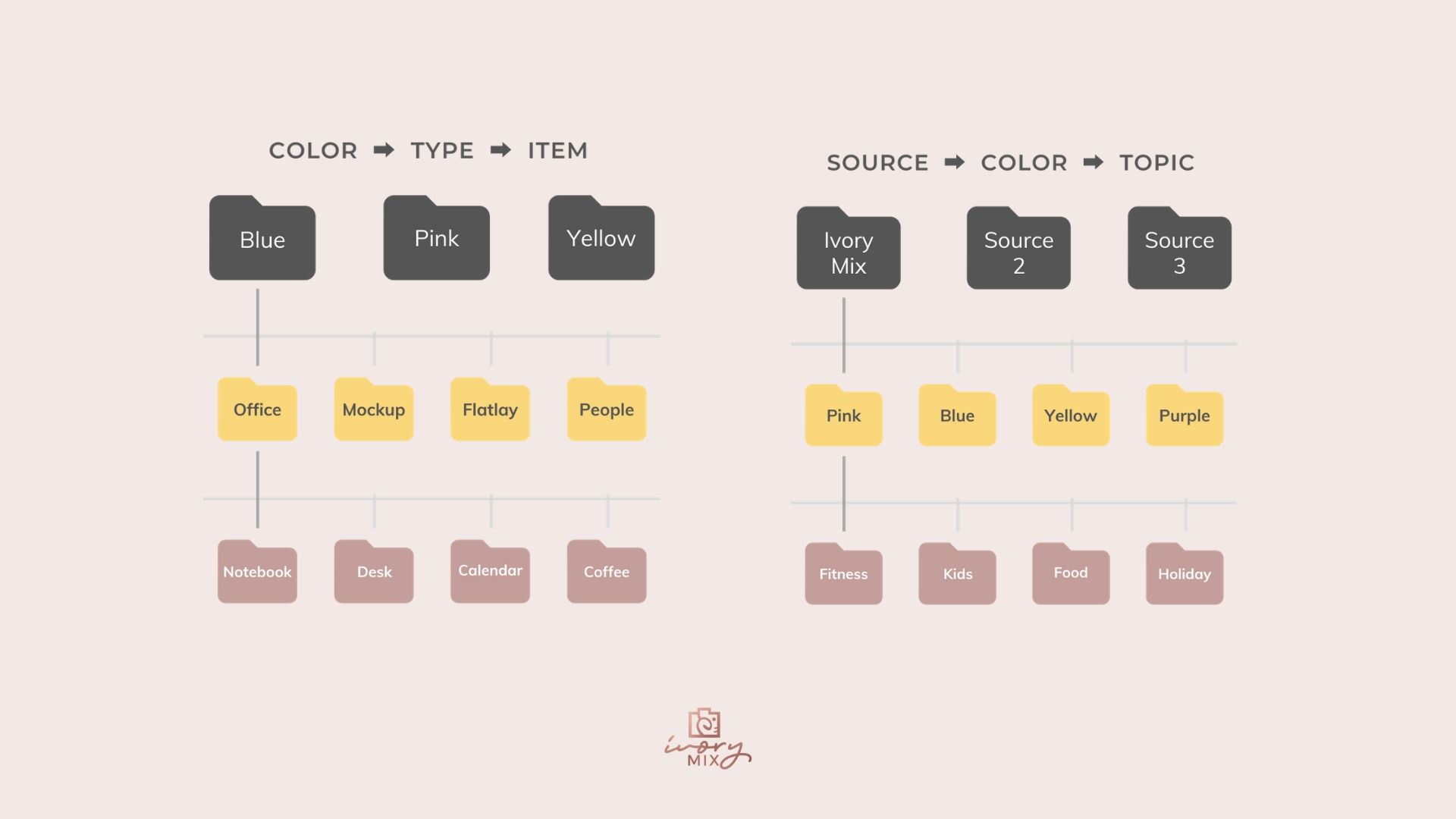 You will need to decide if you are going to save multiple copies of the same picture or if you will only save one copy based on its primary features. An image for Christmas may have red and green, food and presents, and people and pets. You can either save it in ALL the applicable folders (time-consuming!) or just save it in the folder that BEST fits the description of the image.
Don't forget that you may have limited storage space so saving duplicates could get you in trouble down the road (and be difficult to get rid of). In most instances, I recommend saving only a single copy of a photo.
Tips to Organize Your Stock Photos
Use Keywords to Make Photos Searchable
You don't want to waste your precious time searching for photos, and getting frustrated when you can't find them. One way to make it easier to find them is to use keywords.
Just like with SEO and Pinterest Marketing, you want to choose the most likely word that you'll be searching for. Try using keywords like these:
Colors

– blue, green, pink, yellow…

Type

– flatlay, mockup, people…

Topic

– desk, food, fitness, kids…

Item

– plant, notebook, laptop, coffee…
To add keywords to your photos, you can simply include them in the file name. For example, you could make the file name of this photo:
Horizontal Flatlay – Purple, iPhone, mockup, coffee, notebook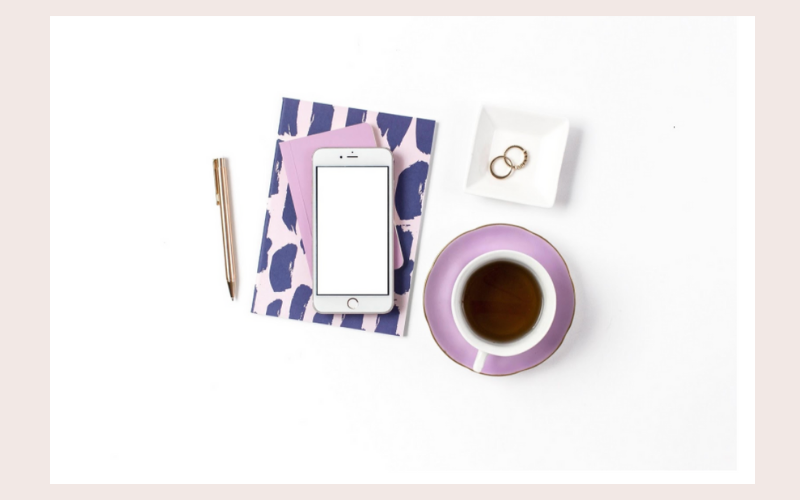 Now when you search your folders for "purple iPhone mockup" this image will quickly pop up in the search results saving you tons of time! 
Alternatively, some cloud storage services allow you to add descriptions or tags to your photos. These are also good places to add your keywords.
It's important to keep a keyword list so that you don't forget your most common words. You can keep your list in a document, spreadsheet, or a program like Trello [REFERRAL LINK?].
Adding keywords to your photos will take time, so break it into several sessions and watch TV or listen to a podcast while you do it. This is also a great project for a VA if you have one or are thinking of hiring one. Create a keyword list for them and then set them loose on your photo collection!
Be Consistent
Once your photos are organized, never let them return to their previous state of chaos or all the time you spend on this project will be wasted.
Develop a process for finding, saving, and organizing your photos. Actually write the process down so that you don't forget!
Where do you find stock photos?

What makes a photo

right

for your brand?

What makes a photo

wrong

for your brand?

Where do you store your photos?

How do you label your photos (keywords)?

How do you organize your photos?

Who needs access to the photos?

How are different photos used for your business?
Batch Your Time
You've probably heard of "batching" when it comes to designing an entire month of Pins or writing 3 months of blog posts at one time. Did you know that you can also batch your stock photo process?
Instead of looking for a single photo each time you create a new design, spend an hour or two going through your favorite stock photography sites and saving images that fit your branding. If you do this once a month, you'll quickly build your very own stock photo library!
As you download the new photos, don't forget to change the file names if needed and sort them into the proper folders. It's sooo much easier to organize as you go.
Take Action
Decide if you will use your current cloud storage or a different system
Schedule time on your calendar for this project
Use time blocks to break up the process if you have a lot of photos

You can work on this during TV time at night
Create a keyword list based on what is important for your brand
Save it in a document, spreadsheet, or Trello board

Create keyword lists for each of your clients if needed

Update your list when you use new keywords
Consolidate all of your photos into one location
Go through each photo (yes, all of them!) and…
Delete the ones you don't need/want

Rename the ones you are keeping (use keywords)
Decide on a folder structure for your photo storage
Write it out so you have a clear picture

Create the folder structure on your computer
Organize your photos into the appropriate folders
Download even more photos and keep them organized!
Now that you've learned all you can about organizing your stock photos, it's time to get to work! Reading this article isn't enough. If you want to experience the benefits of finally being organized, you need to walk through each of these steps and complete the project that you've been putting off for so long.
Finally having a system and process for organizing your stock photos will bring you peace, increase your productivity, save you time, and even boost your business confidence.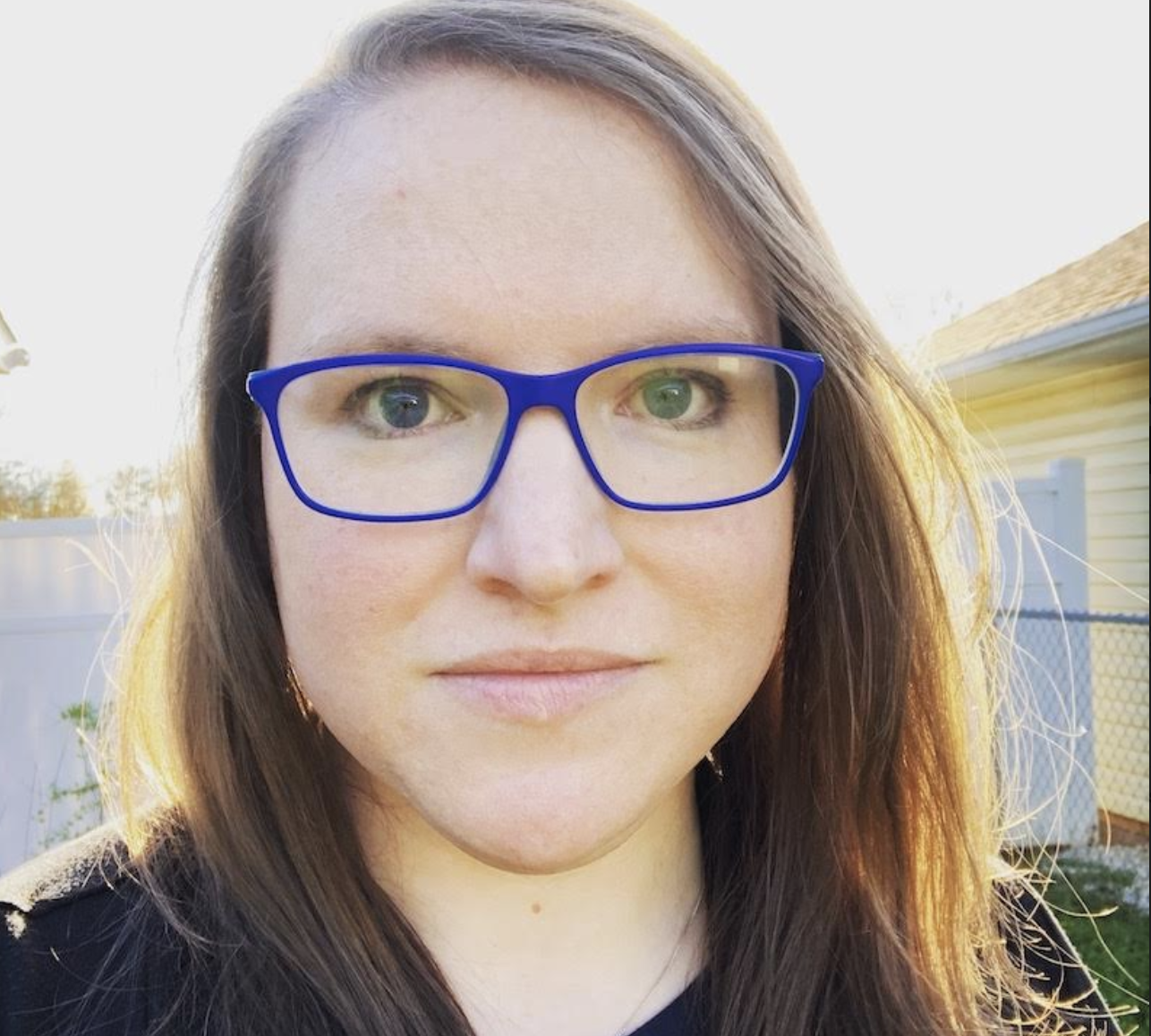 Becky Moffit gave up her engineering career to pursue her passions as an online business owner. She's the founder of multiple online businesses including The Organized CEO. Her mission is to reduce the overwhelm that comes with starting and growing an online business by getting you organized.
Visit me at my Website at The Organized CEO
on Pinterest
on Instagram
or Facebook