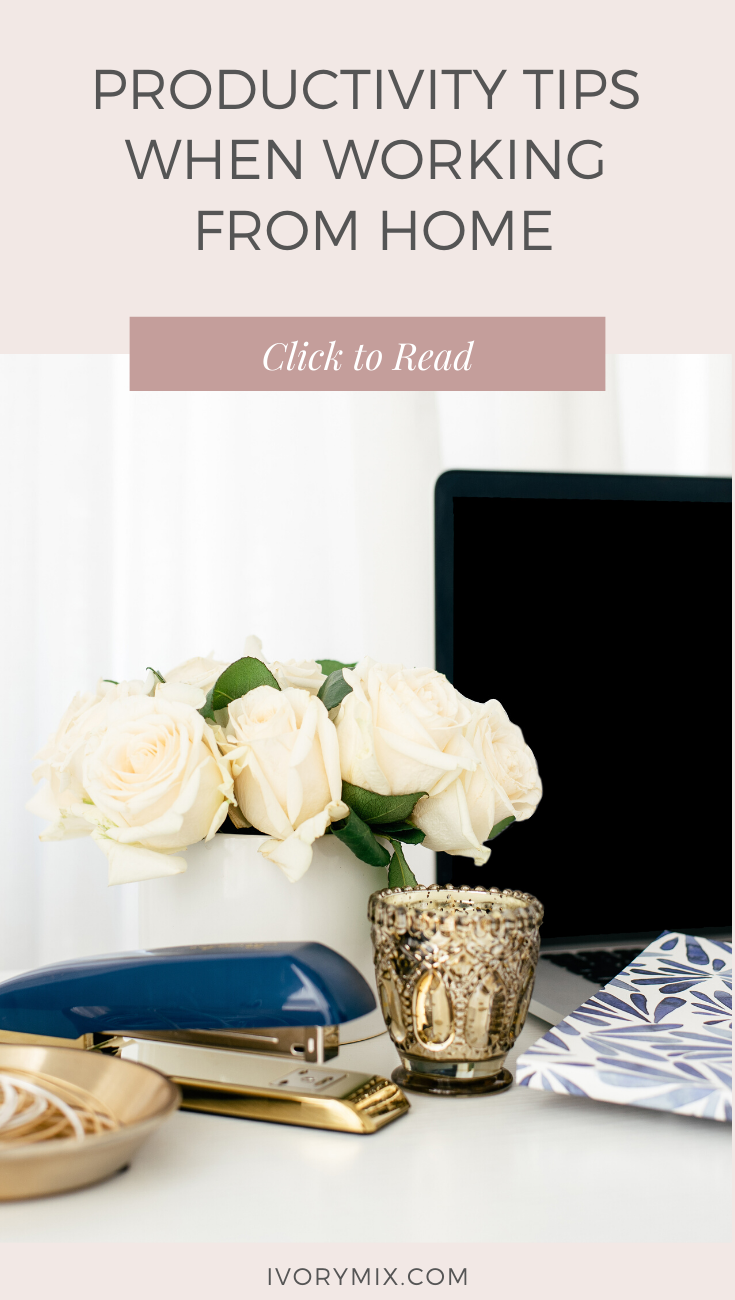 Whether you've been working from home for a while or are brand new to it, these tips will help you not only survive but thrive in the home office environment!
Working from home can be a challenge. It can be exhausting when you're working where you normally live. How do you know when to "clock in and clock out"? How do you resist the urge to binge-watch all the shows on Netflix? It's hard!
I've been working from home for four years and have luckily learned a lot in that time span and would love to share with you 8 of my best tips that I've learned for keeping the productivity level high while working from home (oh, yep, even if you have kids!)
6 Tips To Stay Productive Working From Home
Know yourself.
This may sound like a no-brainer, but now is as good of a time as any to get to know yourself. Know your triggers. Know your habits. Are you likely to veg on the couch if you're near a TV? Make sure you're in another room. Are you likely to fall asleep if you're sitting up in your bed? Move to a desk or even your kitchen table. While we're on the subject- 
Have a dedicated workspace
Since I work from home, it's been in the works since we bought our house 3 years ago that I wanted to have a dedicated office and last spring we finally finished it! I know that this may not be feasible for everyone, especially if working from home is new to you or may only be temporary. Prior to having my office set up, my "office" was our kitchen table. Make yourself sit in the same spot to help your brain recognize that when you sit here, it's work time.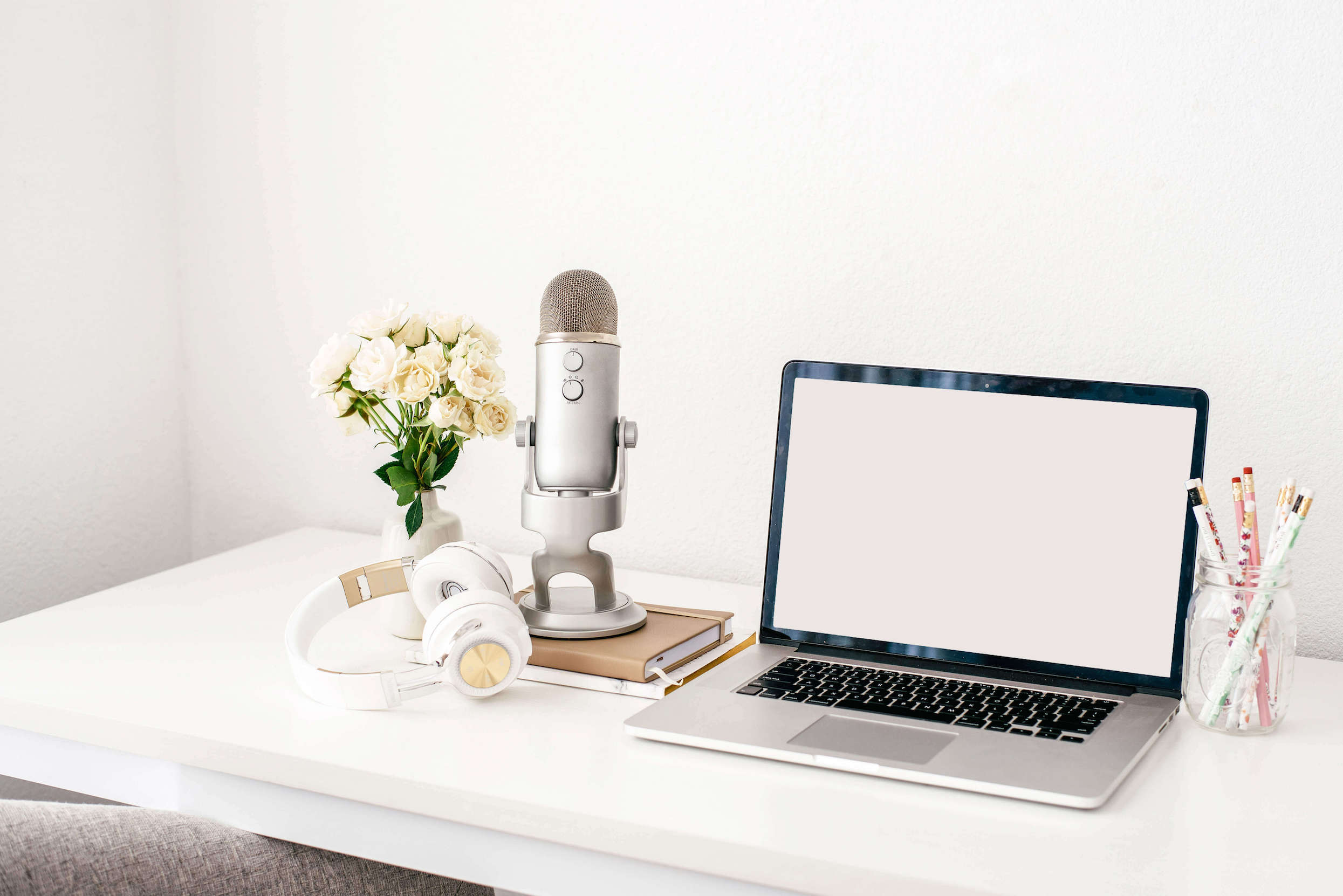 Have a set start and end time
Four years into this thing and I can tell you, this is still the hardest part for me. I feel like my brain is on night shift, but my body is on night shift cuz, well, children. They operate from 7am to 8pm, with several hours of full-blown holy terror in there every couple of days. Consequently, my brain kicks on about 8:00 PM and for whatever reason, I feel most of my creative juices flowing until around 12:00 or 1:00 AM. 
Since I'm VA for other bloggers and creatives trying to balance their own work/home life, they often email me or text me after what most would consider normal business hours. It's honestly the most times I get people filling out forms on my site trying to inquire about services as well. Sometimes I can respond really quickly, especially if we are working on a time-sensitive project, but it's important to not always do that. If you're always available, then you will quickly exhaust yourself. 
Something that I've found is to actually reply to the email right away, but instead of sending it, schedule it to send the next business morning. It helps your brain to say you completed the task, but not fully complete it.
Time Block
This has proven crucial to me in both my home decor website as well as my VA work. There are many ways to time block and you can do a little bit of research to find what may work best for you. For me, I set certain tasks on certain days. 
For example, Wednesday is my content writing day. So, if that's creating email content, blog posts for myself or that I'm helping a client write, or even writing tripwire copy for a client Wednesday is my day to do that. 
This may take some trial and error. At first, I tried blocking in several hour blocks of the day but because I have little ones at home who may throw a wrench in that at any moment, it can quickly throw off my entire schedule. So, I found it easier to time block in the form of full days.
Airplane Mode
I can't stress how crucial this is. With an iPhone, my iMac and my Macbook, I'm getting notifications allllll dayyyyyy lonnngggg. And seeing a text from someone makes me want to respond to clear the notification. Which then can distract me and I can be out of pocket for hours.
I know airplane mode can turn off your internet capabilities, so if you need to do something online at least go do not disturb so you're not getting notifications nonstop.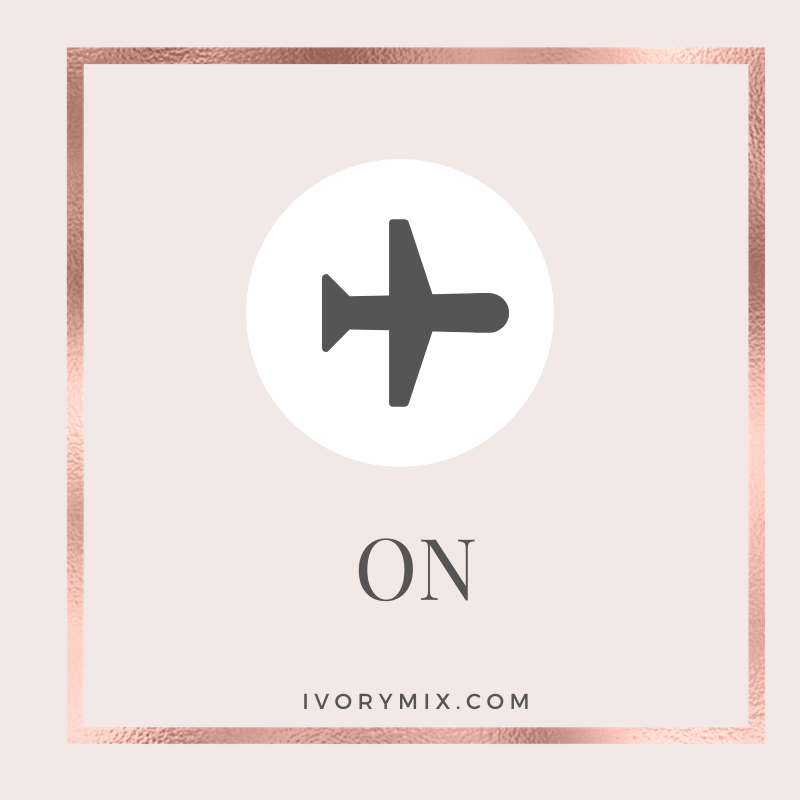 A tiny pro tip in addition to that – Don't allow email push notifications to your phone.  You're less likely to check it every time it rolls in and then you can just pop in a couple times a day to check it.
Finally, if you're new to working from home and you're also juggling trying to be a new homeschool teacher, please give yourself space to grieve your previous work life
This is new for some of you. This is hard for some of you. Even coming from someone who has done the whole work from home for several years now, this is even new for me too. I was in a great rhythm, felt confident in my day to day tasks and then all of a sudden, it was all different.
Let yourself laugh at the funny things – there's a lot of things funny out there in the midst of all this!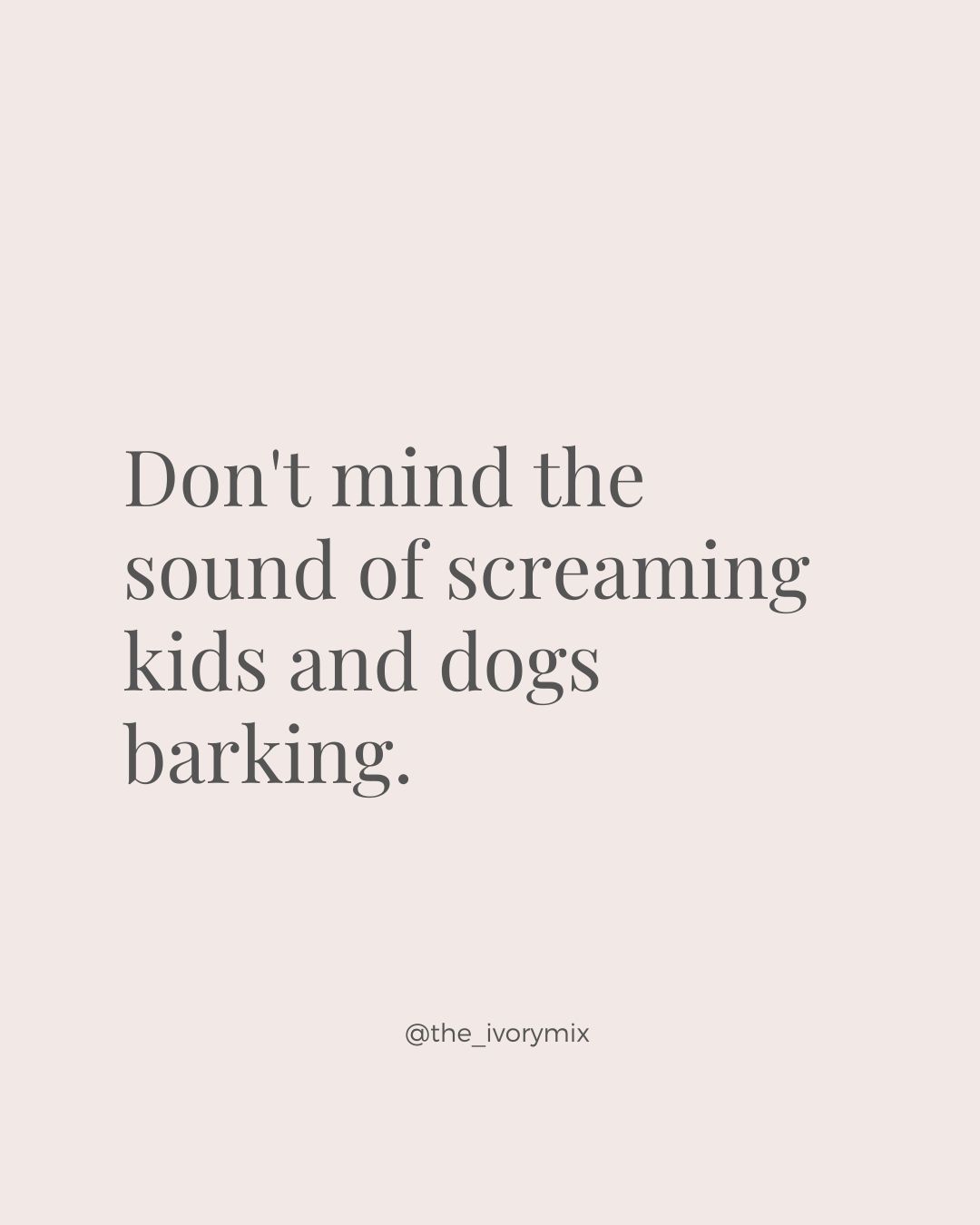 Carmen loves a good DIY and budget friendly renovation project, but her claim to fame is her award-winning humor. She's married to a bearded fellow, mom to 2 tots, and likes to keep things as real as possible to remind everyone there's a real human behind the screen. Carmen has been a virtual assistant for several other bloggers for quite some time and really enjoys doing all the things most of them would describe as a snooze fest.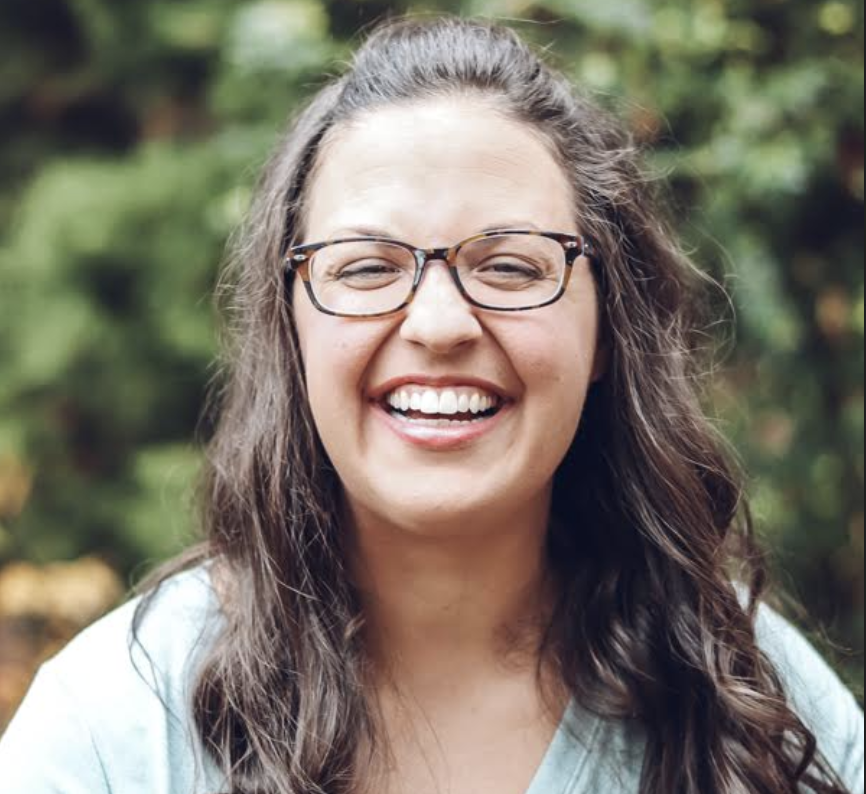 You can find her on her home decor site, Living Letter Home or her virtual assistant site, My Unicorn Did It. Feel free to follow either of her Instagram accounts, @livingletterhome or @myunicorn.didit.