How blogging has changed my outlook on life
To some, blogging is more of a marketing tool for their existing business. For others like me, blogging is an honor.
It's a privilege to write, create content, and share new ideas with people around the world. It's amazing to me how many connections you can make with real people thousands of miles away.
In 2010, I learned how to start a blog as a source of creativity and as an outlet. I initially approached blogging with desires to express myself creatively with really only a twinkle in my eye to make a nice little side income.
It's grown to so much more than that now. What I didn't realize was that blogging was going to take me on a journey. Blogging has become something that helped me find myself today, tomorrow and the next day.
Like you, I'm evolving every moment. But here's why blogging has has changed my outlook on life:
Creating content regularly is the key to a successful blog. You can't continue to create good content if you don't LOVE the subject matter.
It's just not possible. Your steam runs out and burnout would set it. So, as a successful blogger, you must love the thing you are blogging about to find any sort of success.Which is exactly like life.
Related Post: How to start a blog. The ultimate beginners guide

To be successful at life, you must enjoy what you do.The same rules apply to blogging.
Success is defined in the dictionary as "reaching or completing a goal". But, truthfully, it doesn't really qualify as personal success if you reach a goal and aren't happy – now does it?
So, success at blogging is just like finding success in life. Love what you do and the results will be that much more rewarding.
Every time I think about what new content I want to put out into the world, I find myself motivated by my creativity most. Creativity and personal enjoyment, fulfillment, and happiness have this funny way of feeling more important than any desire to make money.
Which is why I run a photography business and creative studio within my blog.
… and because I've followed my happiness and my heart, I've made a decent amount of money with my blog. Some days I may make close to $1000 and other days I make just $10. But, that's not the point.
The point is that your outlook on life can change because of your blog. That creative outlet can teach you (much like it has taught me) the truth about feeling successful in life.

Who your were yesterday is not who are today
Like you, I've experienced new things since yesterday, which makes us more wise and "grown up" today. Tomorrow, it will happen again. We'll each grow a little more and be a new person. Born again, every day.
Blogging, in a nut shell, is this same journey.
My blog today, wasn't what it was years ago or what it will be tomorrow. It evolves as I evolve. Tweet that!
At one time, I thought this journey of blogging was a road to a destination.
I thought that I would learn everything there was to know about making an income from blogging, follow all of the "how-to's", figure out how to be successful at it, make lots of money, quit my day job, and finally realize who I am supposed to be.
This common mistake we make in life
The mistake we commonly make in life is thinking that anything (including your blog or business) will be your ticket to realizing some unknown purpose in your life.
No thing, person, or blog will help you feel fulfilled or realize a meaningful life purpose. Here's a visualization exercise to help you accomplish goals and find your real blogging purpose.
I have seen other people and bloggers find success, making $100,000 from some online course they  launched and I truly believed that somewhere within their success, there was an answer to the question "who am I supposed to be?".
That somehow, financial success must have meant these bloggers felt fulfilled in their life. I mean, they are announcing it to the world by writing blog posts about how they "made it" with their blogs and were able to quit their 9-5 jobs. So, obviously this blogging thing would lead me to that same answer? That's a mistake.
Through my blog, I've learned that having the ultimate power over my creativity, living, sharing, and loving that journey is my purpose.
I still wish to make a living from my blog, but more than that, I want to feel something everyday.Having a daily sense of purpose and a reason for waking up in the morning to hustle.
Hustling is hard work but not when it's done with passion!
Working Hard Versus Working Passionately
Being known as a yes person is good and bad.
When I was 16, I wanted to work for a paycheck so bad that I nearly sold cutlery (yes, knives!) door to door. That was until my mom and boyfriend told me that this "cutlery" salesman job was probably a scam.
It was then that I learned that saying yes can be bad. But that didn't stop me. I've always believed that working hard in my career to get to the "top" would help me realize some magical life purpose. So, I've continued to say yes to lots of things.
I've built a career that I am proud of but I was going about it the wrong way. I was working hard to move up the corporate ladder. I realized a few years back that another rung on the corporate ladder meant a step further away from happiness.
To me, happiness and creativity means visualizing an end product and having the inspiration, knowledge, skills, and resources to make it come to life.
To use your creativity to inspire others.
I don't know about you, but fufilling happiness and creativity can't be done sitting in a corner office for the sake of "success", a business card, and still answering to someone else.
Having this blog, starting this photography business, and sharing my musing with the world is my creative power. Every single day I can write, photograph, and share as much as I want and exactly how I want.
I believe that money follows passion. Any ambition to succeed pales in comparison without it. Tweet that!
You are guaranteed success in life if you are following your passions.
I no longer care about the money. I simply care that I am doing what I love to do every single day and not answering to someone else.
I am inspired and motivated by my own creative power.
I want to help others realize their purpose too. Which is what I think this book
below will touch on and exactly why I am excited to read it.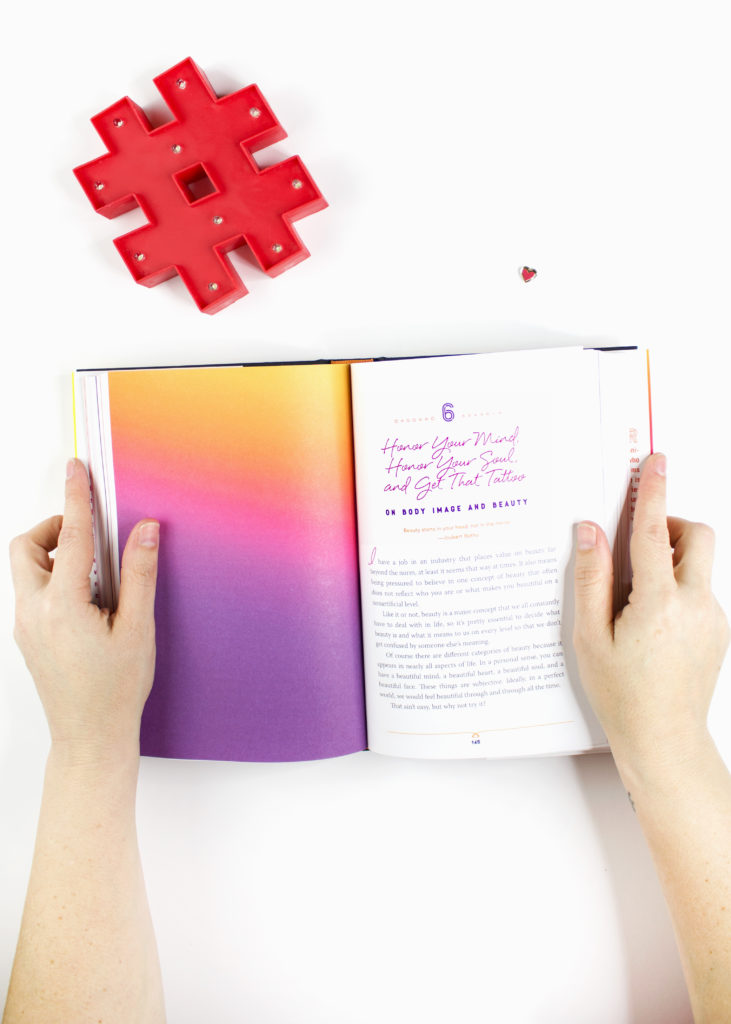 The book I'm reading this month
I'm 34, married, with 3 children and a few different career switches already under my belt and I'm reading this book by someone born the same year I started Junior High School. Let's just say, I had my skepticism before picking up this book.
The book is called: *I Don't Belong to You: Quiet the Noise and Find Your Voice*
by Keke Palmer. When browsing some of my recent book options, this particular book seemed better suited for someone in their early twenties. A young person. By no means do I still considered myself a young person. Just ask my 12 year old. ha ha ha!
But, here's why none of that matters and why I am reading this book.
I am a work in progress and will always be one. From just reading a little so far, I Don't Belong to You is an inspirational guide that encourages young people (and even slightly older) to change their mindset and live with more freedom, confidence, and love as they navigate the rough terrain of the twenty-first century.
I want to live with the most freedom, confidence and love as I can. Particularly in this time where living a life of purpose is valued more than ever before.
In this book, Keke encourages young women to live a life full of ownership, confidence, and freedom.
I have to say that Keke Palmer's book is also delightfully colorful and illustrated, with pops of fun and emoji's!
All of this has definitely helped sell me on the book, but so has the inspirational quotes, journal entries, and did I say there are meme's in it too? Yes. Wonderful and quotable Memes.
#imabookclub
Enough with my rantings and ravings. Join me in reading Keke's book and let's compare notes!
Follow along with me on my @The_Ivorymix Instagram account and show me your pics by sharing to the #imabookclub Tag. Tell me what you think, ask questions, or share your favorite quotes or happenings in the book!
*Note: some links in this post may be affiliate links