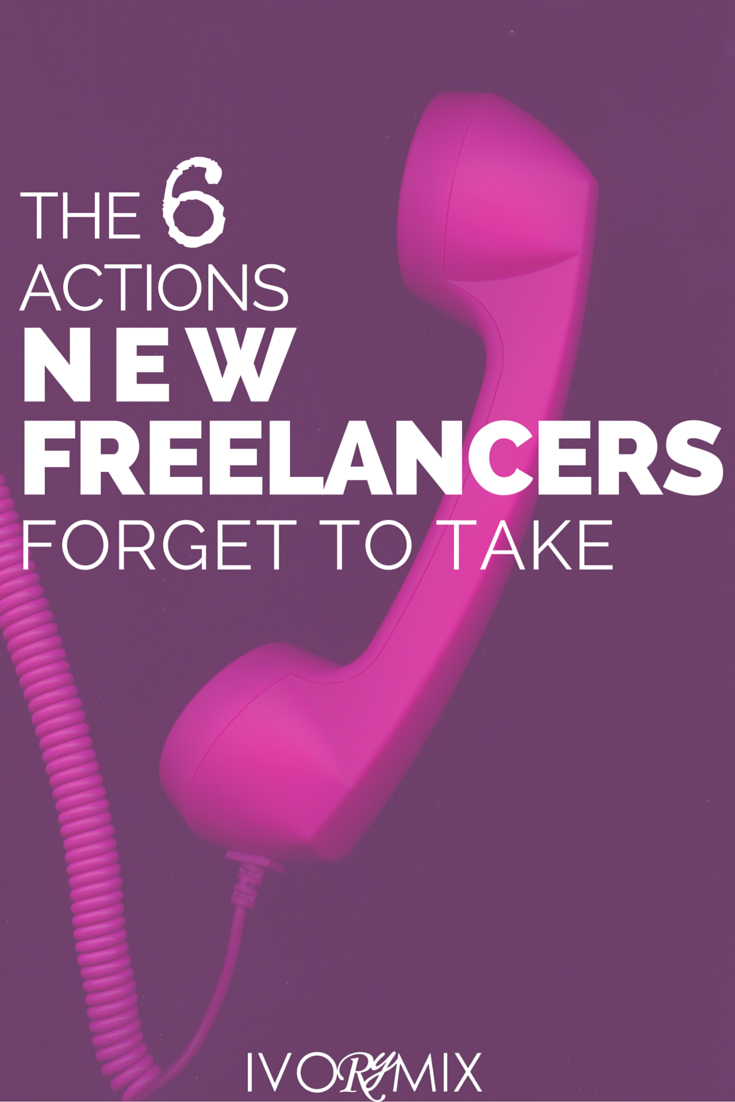 So you want to become a freelancer, huh? Great decision! It's important to understand that everyone's journey to freelancer-dom is different. It depends on your background, what industry you're going into, your lifestyle choices, and your support network.
That being said, there are a few key steps you can take that will help create a smooth transition when the time is right.
Let's back this thing up. I'll start by sharing my story with you to show you that it IS possible to become a freelancer in just one month (and not take a dip in income), but you have to be determined, motivated, and really, really want to do it.
My journey began in July 2014. I was in a rut career-wise and dreamt about running to my own schedule and working with clients I loved. Alongside that, my boyfriend at the time wanted to take his teaching abroad, where he could earn more money and live a better lifestyle.
With a cushion of savings behind me (we'll talk about this in a bit), it seemed like the perfect time to give freelancing a go. I had no responsibilities: no house, no kids, no worries.
So we set things in motion with a move to Spain set for September 2014.
That gave me one month to get my business up and running before we left.
At the time it seemed virtually impossible. I'd read all these articles about how difficult it was to become a freelancer and how long it took to really see any return on investment, so it's safe to say I was pretty terrified.
But I was determined. I didn't want to slog into an office from 9-5 for the rest of my life, so I set up a plan of action.
It went something like this:
Step 1: Quit Your Job
The first thing you need to do is set an end date at your job, otherwise you might spend forever saying "just one more month".
When I knew I was moving to Spain, I immediately told my manager so I didn't leave them high and dry. I offered to do everything I could to make my leaving as smooth as possible, and they were really supportive.
Remember you don't want to burn any bridges at this stage, so try and help out your employer as much as possible before you leave.
Bonus: My full-time employer was my very first freelance client. Yep, they signed me up for a project when they knew I was going freelance. So, if you can see it working, offer to continue some tasks as a freelancer if you can, at least while you bridge the gap between being an employee and a freelancer.
Step 2: Set Up the Logistics
The logistics of becoming a freelancer differ wherever you live. For me in the UK, I just had to register as self-employed, but you might have to declare your business and get yourself an accountant on board.
This can seem particularly daunting when you're just starting out, but your local government or tax office will be really helpful. I spent a few days calling up the tax office, asking for advice, and applying for self-employed status. And when it was done? It was done – no more worrying!
Logistics isn't just about filing your taxes and declaring yourself as a freelancer.
Logistics also involve having enough money to live off. When I went freelance I had about £5,000 in savings that I'd accumulated over a couple of years. I got to this stage by prioritizing my spending (a.k.a. not buying clothes every week and being stingy with food shopping and packed lunches).
You don't need as much money as that as a cushion, but it's worth having a few months' worth of income in case anything drastic happens (life often throws us curve balls, and it's way less stressful to be prepared!).
If you still don't think you can afford it just yet, consider cutting down your employed position to part-time if you can.
Step 3: Tell Friends and Family
This seems like a really simple step, but I don't just mean tell your friends and family that you're becoming a freelancer.
I mean, tell them what exactly it is you're going to be doing. This is really useful because:
You need as big a support system as you can get at this stage. You want people on your side, so win your family and friends over and let them help you in anyway they can.
You never know what connections your friends and family might have. Your cousin Bob might need a freelancer for his company, or Tina you went to school with might have a project coming up that you'd be the perfect fit for. Family and friends are our biggest advocates, so scoping out work prospects there is a great way to kickstart your freelance career.
Step 4: Get Organized
If there's one thing I'm glad I did in that first month of transitioning, it's organizing my documents and keeping everything filed.
I set up a folder system on my laptop and backed it up (super important if most of your work is done digitally!), and I also created spreadsheets to track my incomings, outgoings, and workflow.
This seemed a bit silly when I didn't have any clients to track, but once the ball started rolling, it was really easy to insert data when and where it was needed.
When it came to doing my first set of taxes, I was amazed at how easy it was, because I'd kept track of all my incomings and outgoings.
This is also the time to create an action plan.
I figured out how much money I'd need to bring in each month to live comfortably, and I worked backwards from that to figure out how many clients I'd need, and how many hours I could work each month.
Then I created a plan to get me said clients each month. I used other blogs and my experience in marketing to build a schedule I could stick to each week – jobs boards, cold pitching, networking events, etc – and I wrote it all down in a folder on my computer.
I still didn't have any clients at this stage, but I had a plan of action ready to hit the "GO" button on.
Step 5: Set Up a Website
Before I hit "GO", I got myself my own space on the internet where I could direct potential clients. It wasn't anything fancy, just a Weebly website that had a blurb about me, my services, my portfolio, and how clients could contact me.
It made me feel and act more professional when I could direct potential clients to my portfolio and a place that basically said I was legit.
But did I have anything in my portfolio? Yes, I did.
Because during this step of the process I was also blogging and creating samples off the cuff. I created 2-3 sample pieces that I could show off to potential clients and I guest posted on a couple of sites to boost my portfolio, too.
Step 6: Act on Your Plan
Then it's finally time to bring it all together. You can plan and plan as much as you want, but if you don't start putting yourself out there, you're going to fail at the first hurdle (I really thought this was going to happen to me).
But, with my marketing plan, my website, and my editorial calendar for blogging, I diligently worked away throughout that transition month. Sometimes I'd be working well into the evening looking for jobs, and I'd be up early tweaking my website and sending off pitches.
For the first 2 weeks I heard nothing but crickets. No one got back to me and I wasn't seeing any results. But I kept at it, because I didn't really have any other option.
I adjusted my strategy to include more hours marketing, more pitching, and more blogging, and finally, 2 weeks before I left for Spain, I landed my first client.
Suddenly, I had something to add to my spreadsheets and my portfolio.
And once I'd hit my groove? I landed my next client, and then my next. By the time I went to Spain I had 3 clients lined up for regular work thanks to my organization and marketing efforts.
Like I said, every freelancer's journey will have been different, but it's so, so important to prepare yourself for what's to come. Organization is absolutely key, as is being persistent and motivated. Sometimes I didn't feel like pitching jobs all evening when I finished work, but then I pictured my life as a freelancer and suddenly it was midnight and I'd applied for 10 or more jobs.
If it's something you really want to do, it IS possible to transition from employee to freelancer in one month if you really put your mind to it.
What do you think? Could you transition to a freelancer in one month?
Let me know which aspect of this you'd like to find out more about and I'll expand on it in any way I can.
---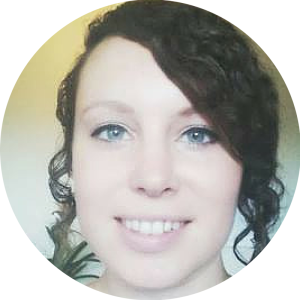 AUTHOR BIO:
Lizzie is a professional business and lifestyle writer who helps brands grow loyal communities around their content. She also runs Wanderful World, where creative freelancers can find detailed guides and courses that will help sky-rocket their businesses. Ready to launch your freelance career? Grab your free starter pack here!
You can also follow Lizzie on her other social media outlets: