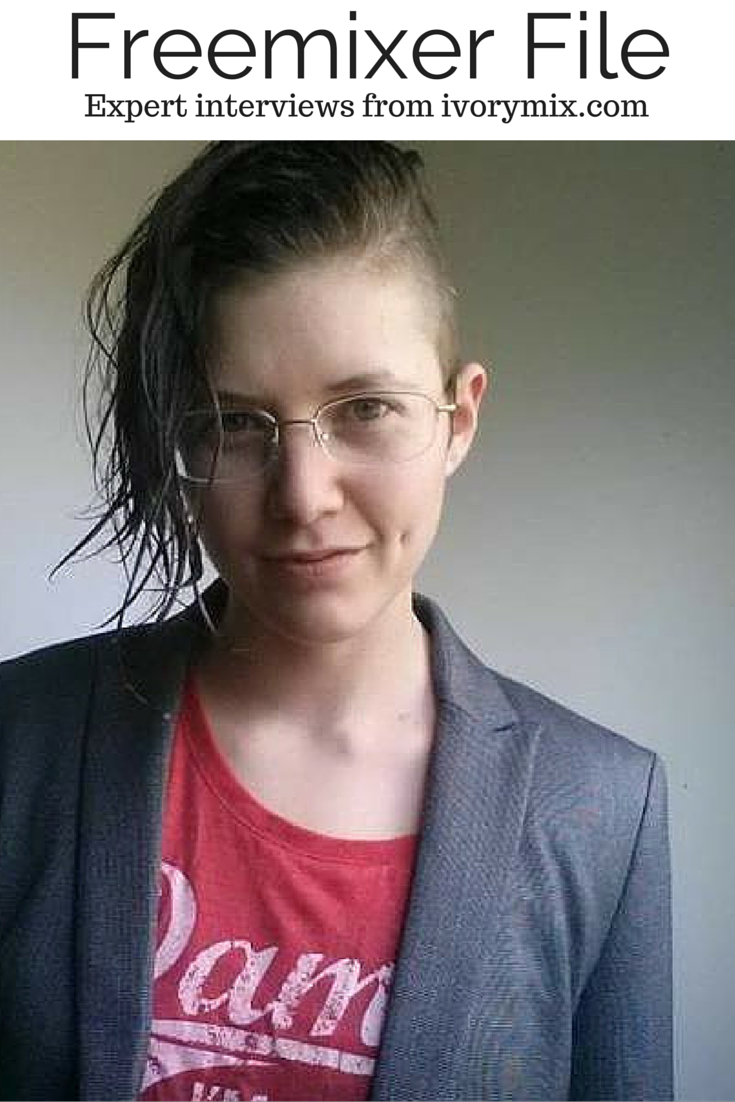 I get a lot of questions about SEO, but I'm no expert. Yes, I know a thing or two to get in trouble, but Annie Singer, our next interview on the Freemixer files – now she is the person you'll want to ask. Annie's agreed that chat about life, blogging, and goals for the future. I particularly like her social media engagement schedule! (… Hint: Do you watch Netflix?)
---
I think you said you've been blogging a while, what was it, 10 years? What was your first blog platform and what got you started?
I have been using the internet since I was a young child, and I remember first doing "blog"-type stuff on Xanga when I was maybe 11 or 12. I don't really remember how I used it or what for, but I'm sure looking back I would be too embarrassed to share it anyway. When I was 16 I started a Blogger blog, which only lasted for a few posts, and then a couple years later I started a personal blog about fitness and fighting. I was also a very avid Tumblr user for the majority of the last half of the decade, but with its recent UX updates have become disinterested in what it now has to offer.
I first met you on Instagram (I think) because you're killing it in fitness and I'm always looking for inspiration! I was surprised when I found out you blog too. Now that I know you have a 9 to 5 too, along with your fitness regimen and the blog, I am wondering: When do you do most of your blogging and interacting online?
I shared this article recently on the Huffington Post (hint: it's about pooping), which while it doesn't have to be taken literally, the sentiment is one that I strongly follow. You do not need a three-hour block to a productive blogger. If you're really busy, and you really wanna do it, you can be successful in your social media marketing by cramming it in for 5 minutes a few times a day.
I typically spend about 5 minutes on social media in the morning after breakfast – usually Pinterest. Then I spend 15 minutes at lunch loading up my Buffer so that my Twitter is active, and I might also retweet one or two Tweets.

I'll usually throw a blog post or link into a Facebook Group discussion in the morning too, and by the time I'm done with work in the afternoon, 100-200 bloggers have also shared their content. This is a GREAT place for me to find brand new, relevant content that I can use to share on my social channels.

Then in the evening I'll watch Netflix and hang out on Instagram, liking and commenting other people's images and replying to comments on my own page.
 Okay, so I basically outed your routine, can you tell us something that people might not know about you, but that you don't mind sharing?
I am seeing more and more bloggers come out with courses that sell for upwards of $300. Some of them look genuinely interesting and come from reputable people, but let me tell you, I would never, ever, ever spend more than a few bucks for an e-book or e-course – which also means that I will never, ever sell an expensive course or e-book.

I think some of these courses do genuinely provide value, especially because they are a highly convenient way to learn, but I would rather source the information myself and learn it on my own than shell out that much cash.
For those readers who don't know much about SEO, what's your number one tip to anyone trying to get their blog articles at the top of google search?
If you want to get to the top of Google search, expect to work really freaking hard. That's really all there is to it. I have spent the last three years learning SEO, reading blog articles, participating in Twitter chats, talking to other SEOs, trying and testing different techniques in different niches, and working in different environments.

SEO is really labor-intensive, but it is a whole lot easier and less confusing than most people make it out to be. Start by reading Moz's introductory guide to SEO, and never stop asking questions and seeking answers.
What have been some of your favorite resources you've used to grow your online presence?
I like to think that I have set a really strong foundation for my online presence. Twitter has been an invaluable resource to me because I follow a lot of really knowledgeable SEOs and marketers, and they post links to their favorite articles. I also participate in Twitter chats sometimes, which have helped me connect with new people.

Twitter definitely isn't my strongest platform (I only have about 230 followers), but it is the most useful to me functionally.
Where does your daily inspiration come from?
I was blessed to be born with a very curious mind.

New information is my daily inspiration, and that might come from a discussion with my boss, with someone at the gym, or an article I read online.

Learning inspires me to take action. Taking action inspires me to measure results, and looking at results inspires me to improve even further.
What's been your biggest online "hit"? I mean, what gets you the most traffic and what do you attribute it to?
My biggest "hit" so far has been my free Analytics dashboard for bloggers, which I released earlier this month. By sending targeted traffic to that page and systematically adding subscription pop-ups to very specific blog posts, I have quadrupled my email subscribers.
What does the future hold for you?
I've made sure that my future holds anything and everything I want – I haven't decided what that is yet. I will soon be pursuing my Master of Science in Marketing Research which will open new doors in my career. I am starting work with a few different startups, which will also provide opportunities I can only dream of.
Last but not least: Do you have any other final tips to fellow bloggers?
My advice to bloggers is to be genuine and unselfish. Write stories that inspire people. Create products or services that genuinely meet people's' needs or wants. Don't try to be sneaky or manipulative. Market yourself genuinely, and you will build a genuine audience.
---
If you're ready to connect with Annie, you can check out her blog here !