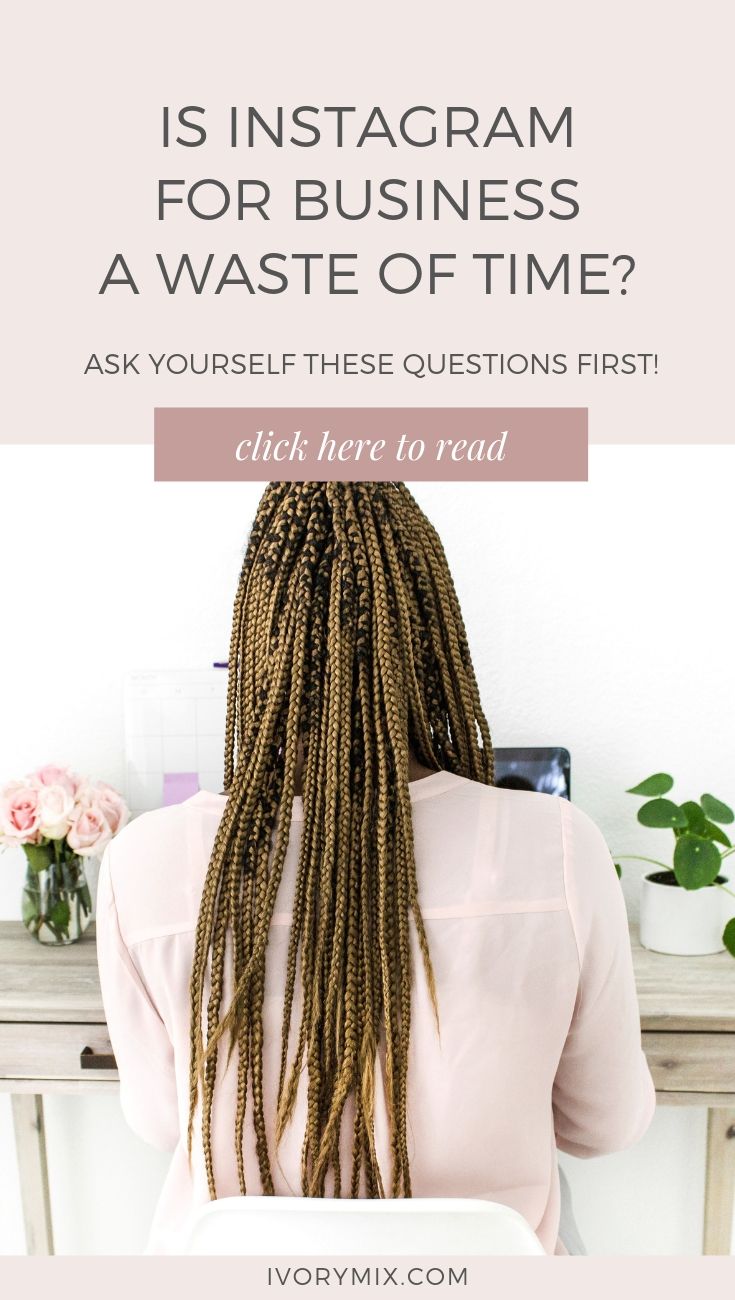 Spoiler alert: marketing is an integral part of online business. And if you're eager to make the most of your strategies, utilizing Instagram is likely to be one of your biggest priorities.
But hold up. Before you start hitting "publish" on your latest Instagram marketing ideas, you need to ask yourself a series of very key questions to help you reach those marketing goals.
Use the following questions for guidance and you won't go wrong.
#1. Are my customers even on Instagram?
Before committing to any new marketing strategy, you must first establish whether there is any point. Shouting out about the qualities if your business is a little futile if your words and beautifully curated Instagram photos aren't seen by the right people.
Instagram is an immensely popular platform, currently boasting over 500 million daily users. Chances are – your audience is hanging out there. However, there are clear contrasts in the activity rates of younger audiences and older audiences. Likewise, location and business type may influence those rates as well.
Take some time to poll your audience and confirm that your target market is actually active on Insta is vital.
#2. How will my Instagram feed fit my brand's personality?
It can be very intimidating when you first start an Instagram account for your business. If you've ever spent time there, you'll know that some businesses have mastered the art and have mega-followings of 1 million and up. This is definitely encouraging and you may be tempted to copy their style.
Copying the style of popular business accounts is a good beginners strategy, but it begs the question, "how will this compare to the rest of my brand?".
If there's one thing you'll want to aim for, it's consistency. Consistency is key on Instagram and it's essential for building a brand for your business.
Take some time to curate an Instagram that matches your aesthetic and curate captions in your tone of voice. Your audience will appreciate the consistency when they hop from reading your emails, clicking through on a blog post, and chatting with you on Instagram.
Related Post: 30 Ideas for Instagram posts when you don't have any ideas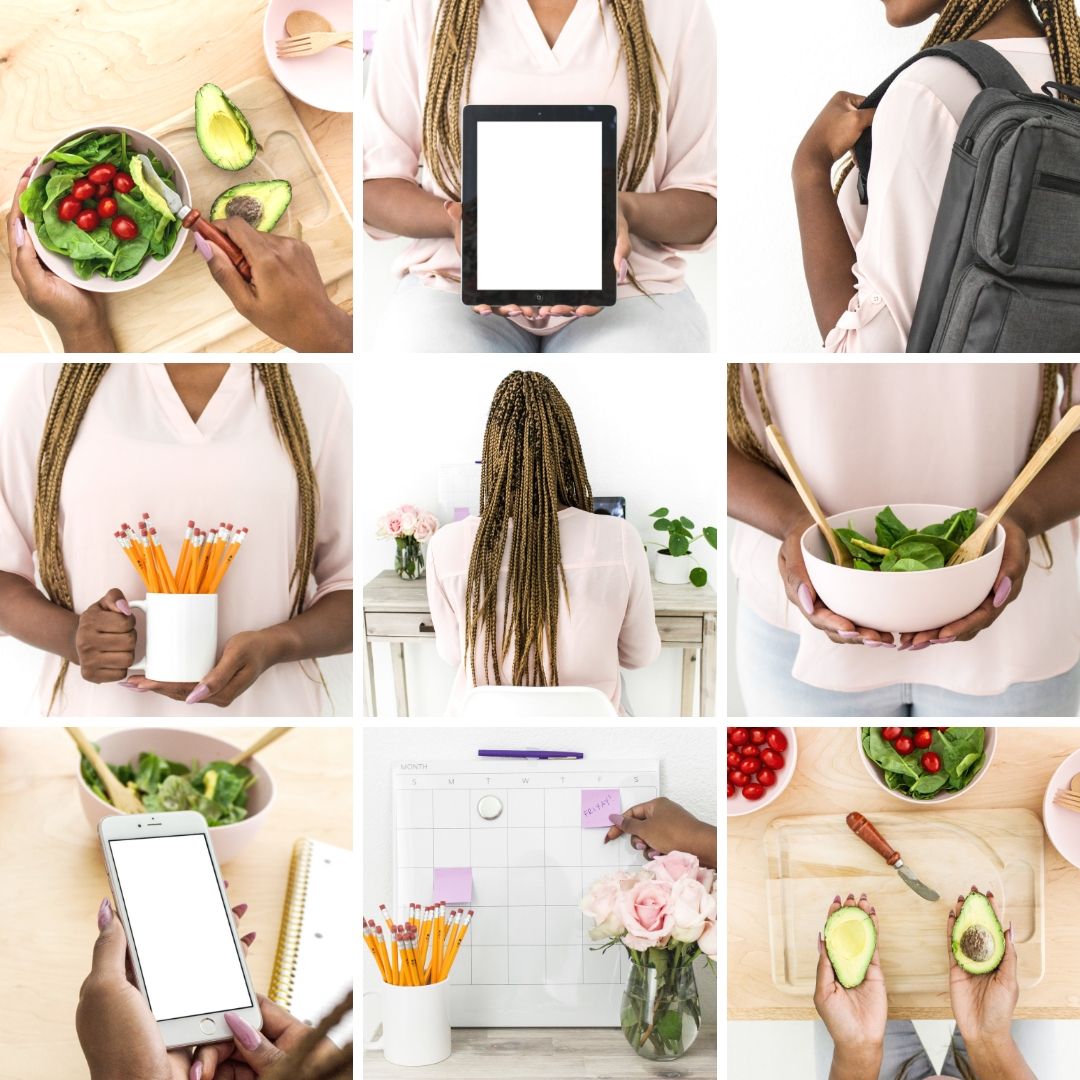 #3. Do I have enough time for content creation?
There are no set rulings on how often a business needs to post content on its Instagram feed. Nonetheless, an inactive feed will result in lost interest, which could harm the goal you have with marketing.
Marketing shouldn't be ignored but how much content is enough content? I'm sure it can be hard enough to keep up with clients. Will you be completely overwhelmed trying to keep up with the creation of content too?
New content can be something as simple as a photo with a memorable caption or quote. The worst thing you could do is post for a few days and then take a month off. If that's happening, it might be time to outsource.
While you will need to mix up your content for Instagram with other content types (besides quotes), dedicating at least a few minutes of each day to Instagram will be necessary. Even if it's to reply to the comments, those interactions are key to building the meaningful links you crave.
Need help creating visual content for Instagram? Get yourself the Ivory Mix Stock Photo membership and instantly save time with access to over 3500 stunning and coordinated styled stock photos and hundreds of designer quotes.
View this post on Instagram
#4. Do I have enough time to explore trends?
If you've been using Facebook marketing, blogging, or any other digital method for several years, you'll know that planning and preparation are key. Without a winning strategy, the content will fall flat and fail to make an impact.
Whether it's knowing that Instagram stories are on-trend or whether it's thinking about the best times to post content, you need to know how your audience is interacting with content.
This means that once you have a business account on Instagram, you'll also need to set aside time at least once a month to review your results. In general, you may need to set aside time every week for an Instagram planning process.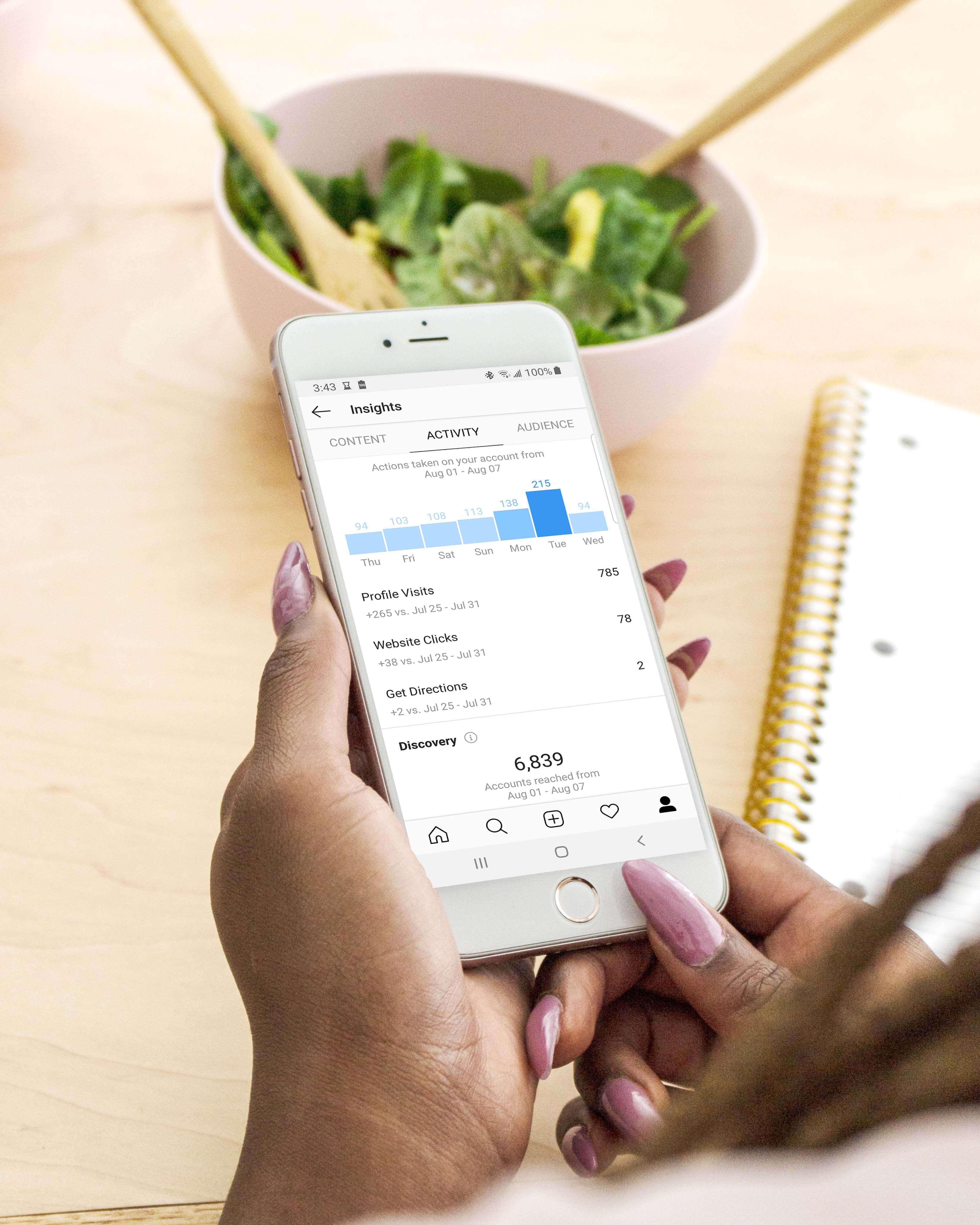 #5. Will I get enough engagement to make it worth it?
Knowing the trends of your Instagram business account is one thing, but you will also need to translate this information into your business strategy. To be blunt about it: Are you getting the engagement you need to make it worth your time?
Understanding your specific demographic is vital while you also need to think about what you are trying to achieve and whether the content will engage users in the intended fashion you're using to achieve your goals.
Decide on a goal and track the engagement relative to that goal. Forgo tracking likes and follows and instead track things like comments and clicks. Despite the boost to the ego, it isn't all about likes and follows. Comments are cool for taking the pulse of your audience but what is the actual engagement you really want to track? Is it clicks to a landing page?
#6. Will my content generate leads?
Creating content that reaches the audience and gets you actual leads will be integral for claiming your Instagram strategy a success. If your content fails to warm up your audience and bring traffic to a sales page and turn them from warm to hot leads, then you are missing the point.
Essentially, a few likes will boost your ego but won't enhance your business. How can you create content that builds your brand, establishes rapport, and builds the "know, like, and trust" factor?
What do you think?
I'm curious to hear what you think about Instagram for business. Tell me below in the comments, did you ask yourself these questions before you started? What helps you create the best Instagram Content and Marketing you can?
LOOKING FOR MORE INSTAGRAM TIPS AND TRICKS? HERE ARE SOME OF OUR FAVORITES:

First, make sure you read this blog post about creating 30 days worth of Instagram content here and learn how to create a colorful month of content in as little as 5 minutes.
If you've already started publishing to Instagram for your business, grab this habit tracker so that you don't skip a beat.

Plus, check out these Instagram tips: