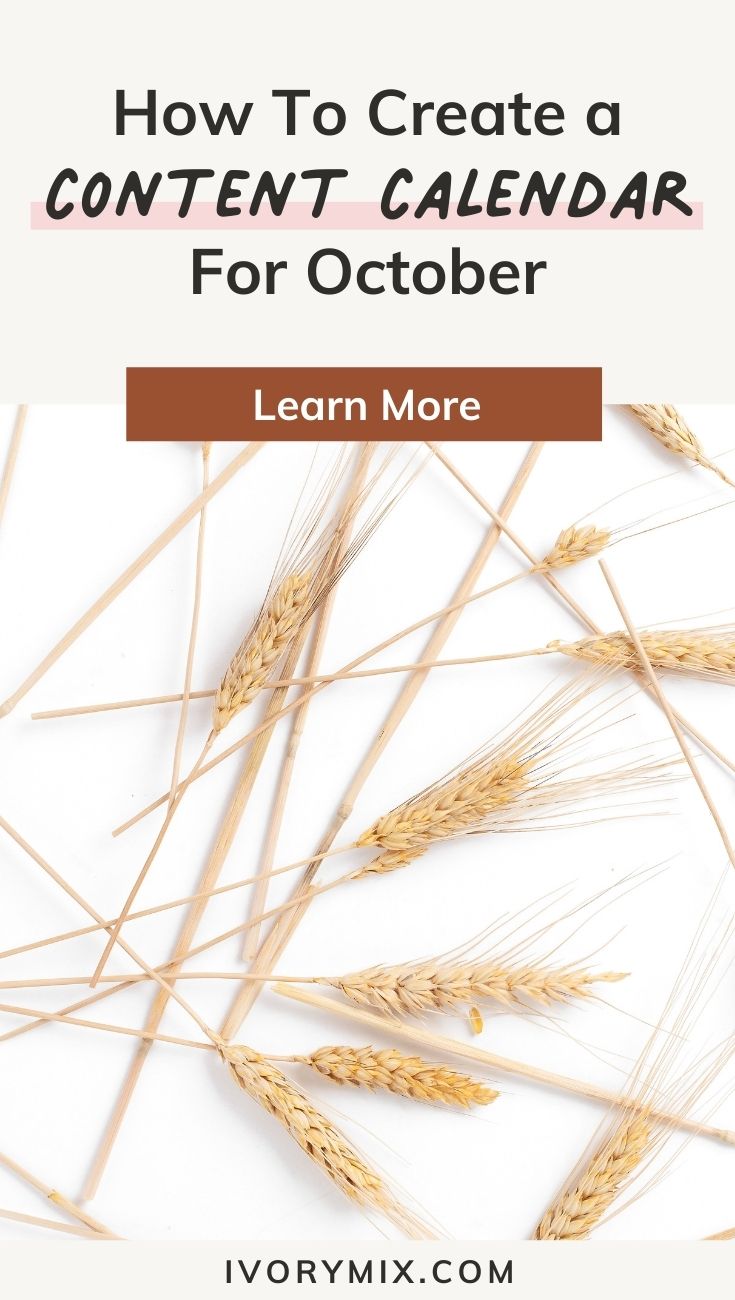 If you want to stay visible, engaging with your audience on social media is a must. But creating content to fill your social media calendars month after month can be a downright exhausting chore.
Cheer up because this month you're in luck! I've done the research and gathered this comprehensive collection of content ideas for the month of October. 
PLUS I am sharing with you the only 3 types of content you need in order to grow your SM like WILDFIRE… Are you ready?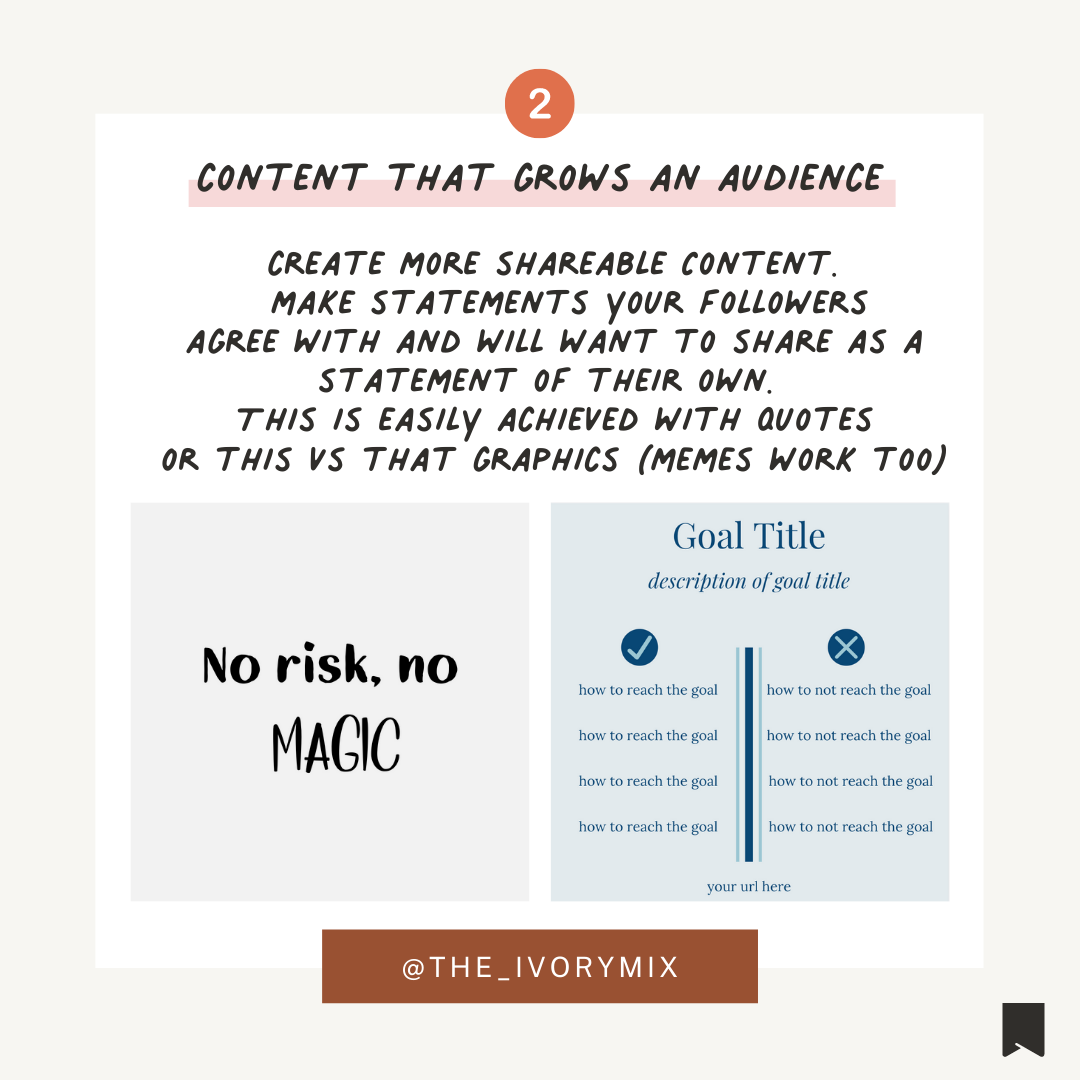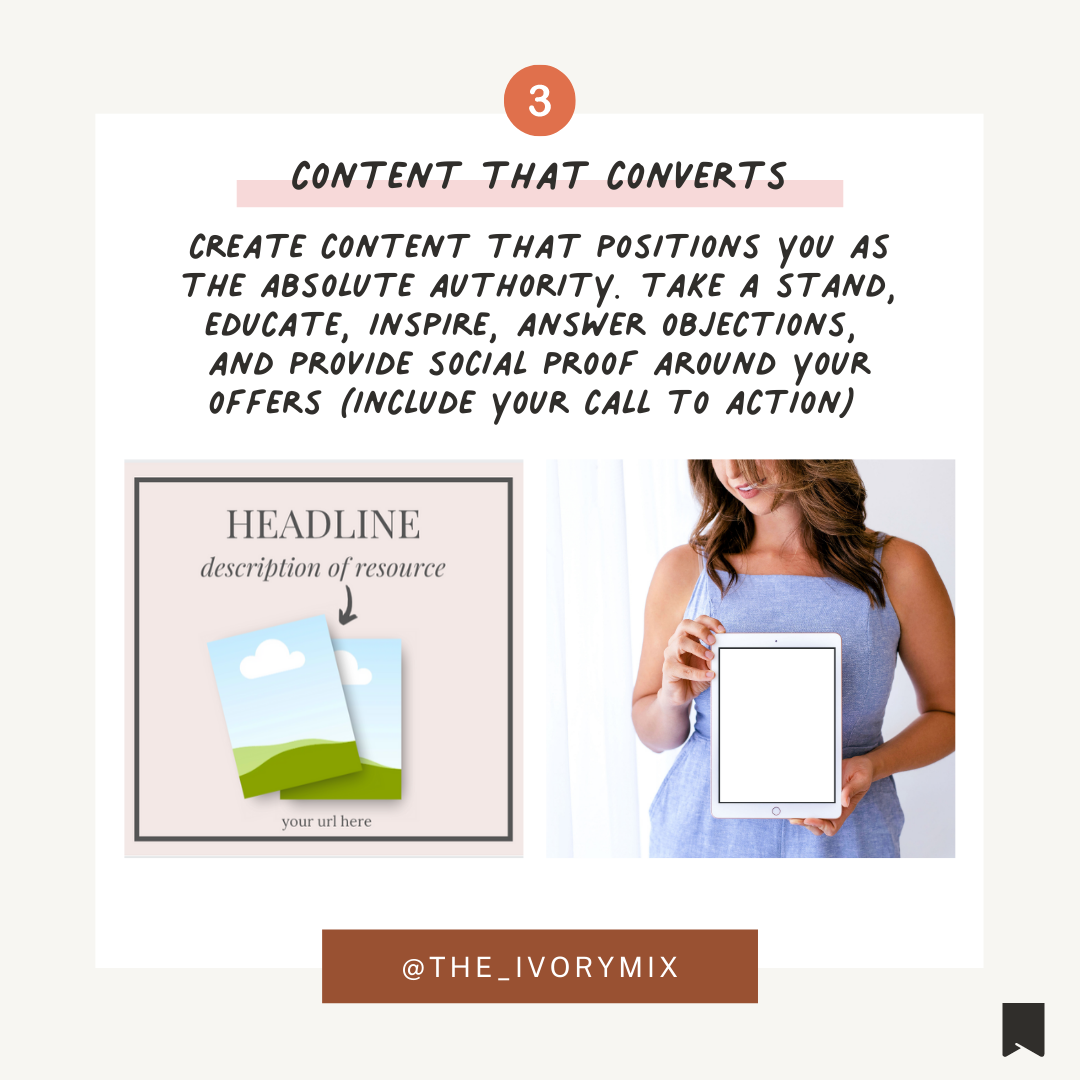 Your job? Search through the following post ideas, highlight topics that will speak specifically to your target audience, personalize the content to vibe with your brand, make sure you are covering all 3 content types listed above, and schedule. Voila!
THE MONTH OF OCTOBER
Fall is in full swing, and October has arrived. While October is best known for Halloween, it's also prime time to enjoy cooler weather, sweaters and flannel, the changing leaves, and of course, all things pumpkin. October is packed with opportunities to engage your audience while celebrating the fun holidays and observances. From the oddball, obscure holidays to well-known celebrations — I've got your social content covered!
GENERAL THEMES FOR OCTOBER
Kick-off giveaways and promote sales or blog posts with these October themes:
Fall Activities

Football

Changing Season/Leaves

Pumpkins

Halloween
MONTH-LONG CELEBRATIONS AND OBSERVANCES FOR OCTOBER
Motivate and encourage your audience by highlighting a few of October's month-long observances. Use these themes in your social posts to build excitement and unity around a specific cause:
National Work and Family Month  — This observance focuses on creating a healthy work/life balance for workers and employees. It's a great month to engage with your audience and see how they handle the pressures of balancing work and family. Share your own tips and struggles as well. 
National Pizza Month — An entire month to celebrate pizza? Yes, please! Snap a photo or share a recipe of your favorite pizza and toppings with the hashtag #pizzanight
National Cyber Security Awareness Month — Encourage your audience to make sure they are using proper safety protocols while working online. Share any tips or apps you recommend to help. 
National Bullying Prevention Month — Challenge your audience to be a part of the end to bullying and cyberbullying. Ask them to share their stories.
National Arts and Humanities Month — Celebrate the rich culture and arts in America by sharing how the arts inspire and create hope for you. 
Breast Cancer Awareness Month — Feature survival stories from your community and encourage your audience to schedule their mammograms.
OCTOBER WEEKLY THEMES 
Create a post series that spans an entire week with these October themes:
Customer Service Week: October 5-9

Mental Illness Awareness Week: October 4-10

National Carry a Tune Week: October 4-10

National Work at Home Week: October 9-15

Emergency Nurses Week: October 11-17

Drink Local Wine Week: October 11-17

National Food Bank Week: October 11-17

National Business Women's Week: October 19-23

National Red Ribbon Week: October 23-31
OCTOBER DAILY HOLIDAYS AND HASHTAGS
Each day of October brings a new reason to celebrate! Scan through my list of daily October holidays, choosing several to highlight on your content calendar. Infuse a mix of serious and silly days to keep your readers engaged and entertained all month long!
Don't forget to include relevant hashtags with your posts, too! They'll increase your reach so your content is seen by a larger audience.
World Vegetarian Day (1) 
Share photos of various veggies, posting about healthy foods, vegetarian recipes, meal plans, and share your own creations in the kitchen. 
#WorldVegetarianDay #healthyfood #realfood #veggies #eatclean#simplemeals #vegetarian #healthyeating #eeeets #nutrition #fitfood #foodstagram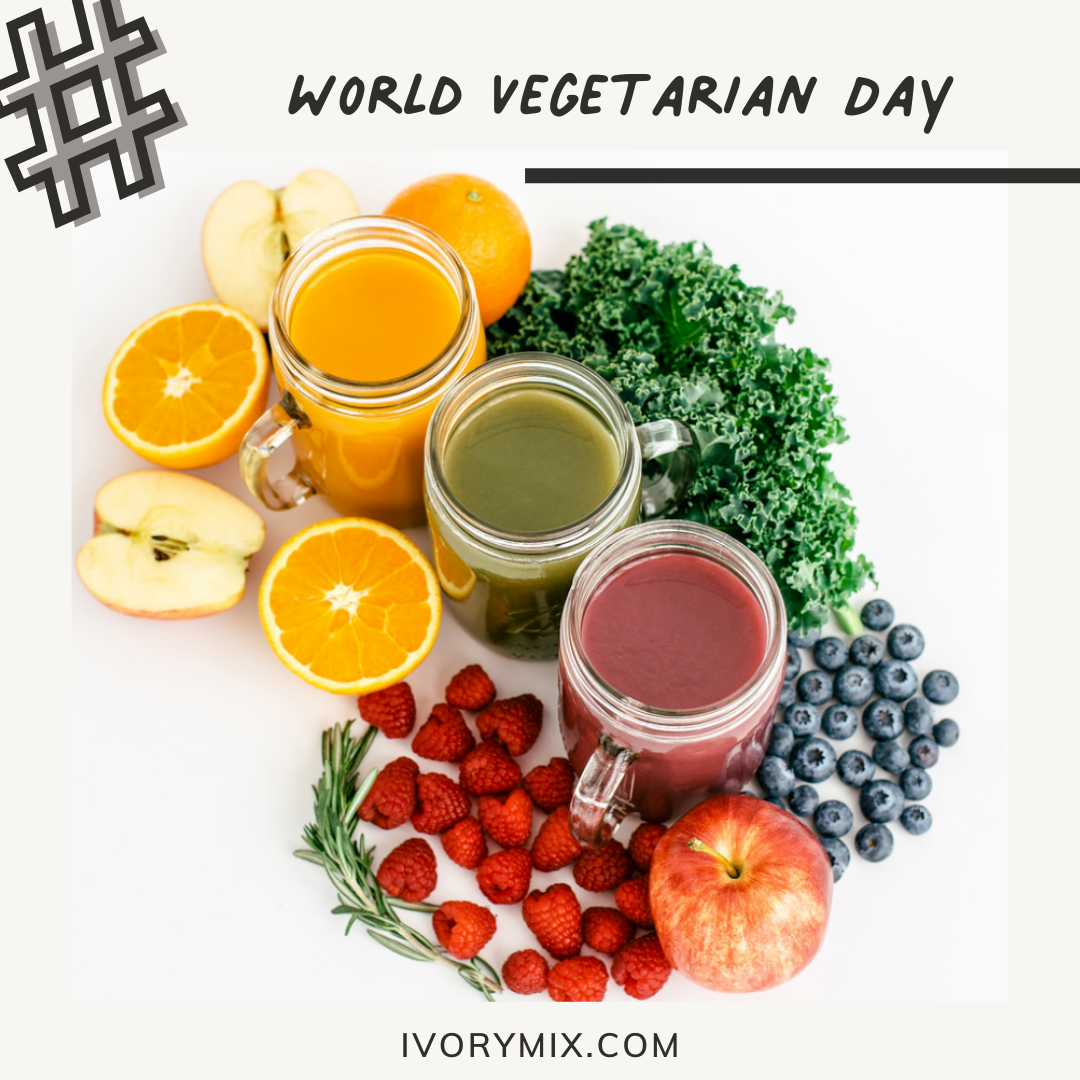 World Smile Day (2)
Let your audience see YOU smiling and post about what makes you smile. 
#WorldSmileDay #smilingrocks #share100smiles #smile #bekind
National Techies Day (3) 
Give a shout out to your techie friends today!
#nationaltechiesday #techiesday #Coding #Coder #programmers #codinglife #technology #instatech #stem  
World Animal Day (4) 
Share a photo of your pet or another animal you love and post about your furry friend.
#worldanimalday #animals #animalwelfare #animallovers #iliveanimals
World Teachers Day (5) 
Tag your fav teachers and share photos such as a teacher at a desk, teaching supplies, books, pencils, or an apple. You can also share an inspirational quote for teachers!  
#WorldTeachersDay #teachersday #teachers #teachersofinstagram
World Mental Health Day (10)
Share a graphic of an inspirational or positive quote regarding mental health
#MentalHealthDay #WorldMentalHealthDay #mentalhealth
International Day of the Girl (11)
Share photos of young women you want to celebrate with a motivational quote. 
#DayoftheGirl #Internationaldayofthegirl #youth #girlpower
National Train Your Brain Day (13) 
Share photos and posts that inspire thinking and positive thoughts.
#NationalTrainYourBrainDay #trainyourbrain #neuroscience #positivethoughts #positivethinker
National Dessert Day (14)
Share a photo of your favorite dessert and add a recipe for even more impact!
#NationalDessertDay #dessertday #eeeets #goodeats #foodstagram #carbs
 Get To Know Your Customers Day (15)
Ask questions to ramp up engagement with your customers, or feature a spotlight post highlighting one of your clients. 
#GetToKnowYourCustomersDay #gettoknowyourcustomers #knowyourcustomers #customerday 
World Food Day (16)
Highlight a food, recipe, or restaurant you love. 
#WorldFoodDay #foodstagram #munchies #eeeeats #goodeats
Bosses Day (16) 
Tag your boss or a boss babe you admire and show them some love!
#BossesDay #nationalbossesday #bossbabes #workhard #hustle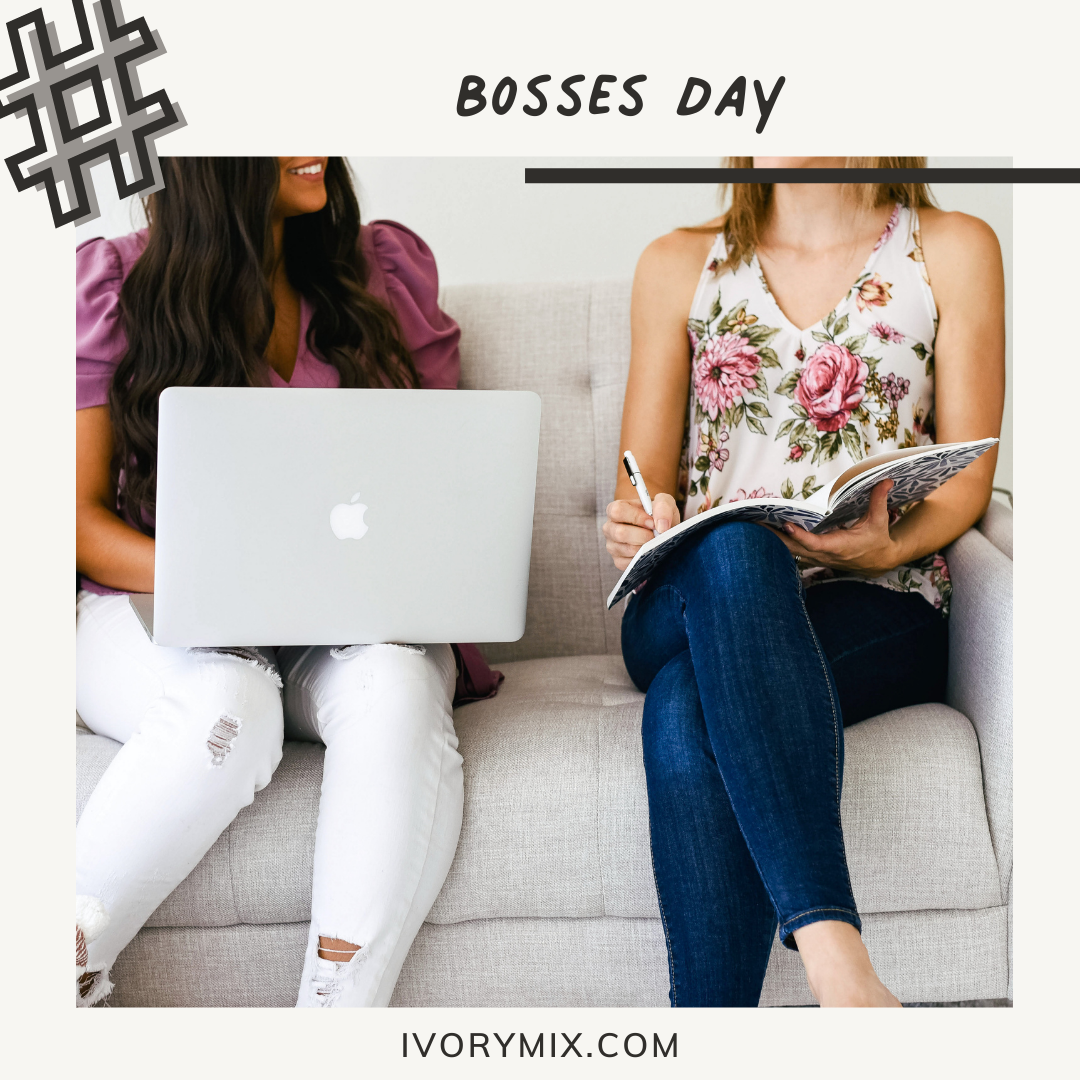 Greasy Foods Day (25) 
Share your fav forbidden food or guilty pleasure today!
#GreasyFoodsDay #forbiddenfoods #foodstagram #food #fastfood #yum
Checklist Day (30) 
Inspire your audience to get organized and complete some goals!
#ChecklistDay #checklist #getorganized #happychecklistday
Halloween (31) 
Ask your audience how they'll be celebrating Halloween this year and share your plans. 
#Halloween #halloweenhappy #happyhalloween #ilovehalloween #spooky
Creating relevant content day in and day out for your audience is not easy, especially when you're busy growing your business. I hope these ideas will help to get your creative juices flowing!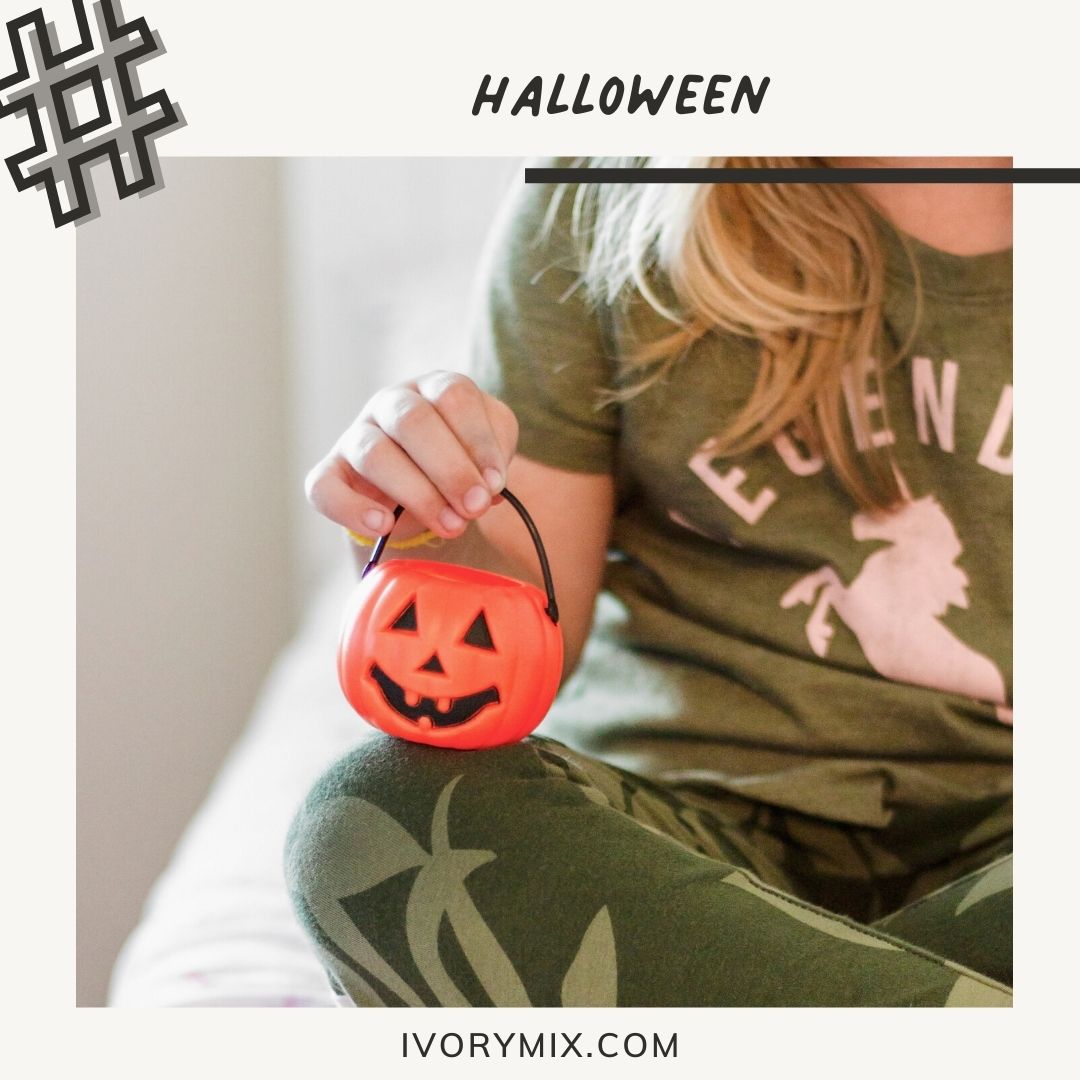 OCTOBER IMAGES 
Don't forget to add images to your October social posts! Using professional-looking graphics will grab the attention of your audience and draw them in to read your content. 
Did you know that there are over 1,500 images inside the Ivory Mix library for bosses, and we have all bosses covered. From boss mom, to boss babe, we have high-quality images that are suitable for a grange of brands. Here are just a few examples…
The Ivory Mix Membership is your one-stop-shop for images you can use with your social media posts. Click here to learn more about the membership and join the VIP waitlist.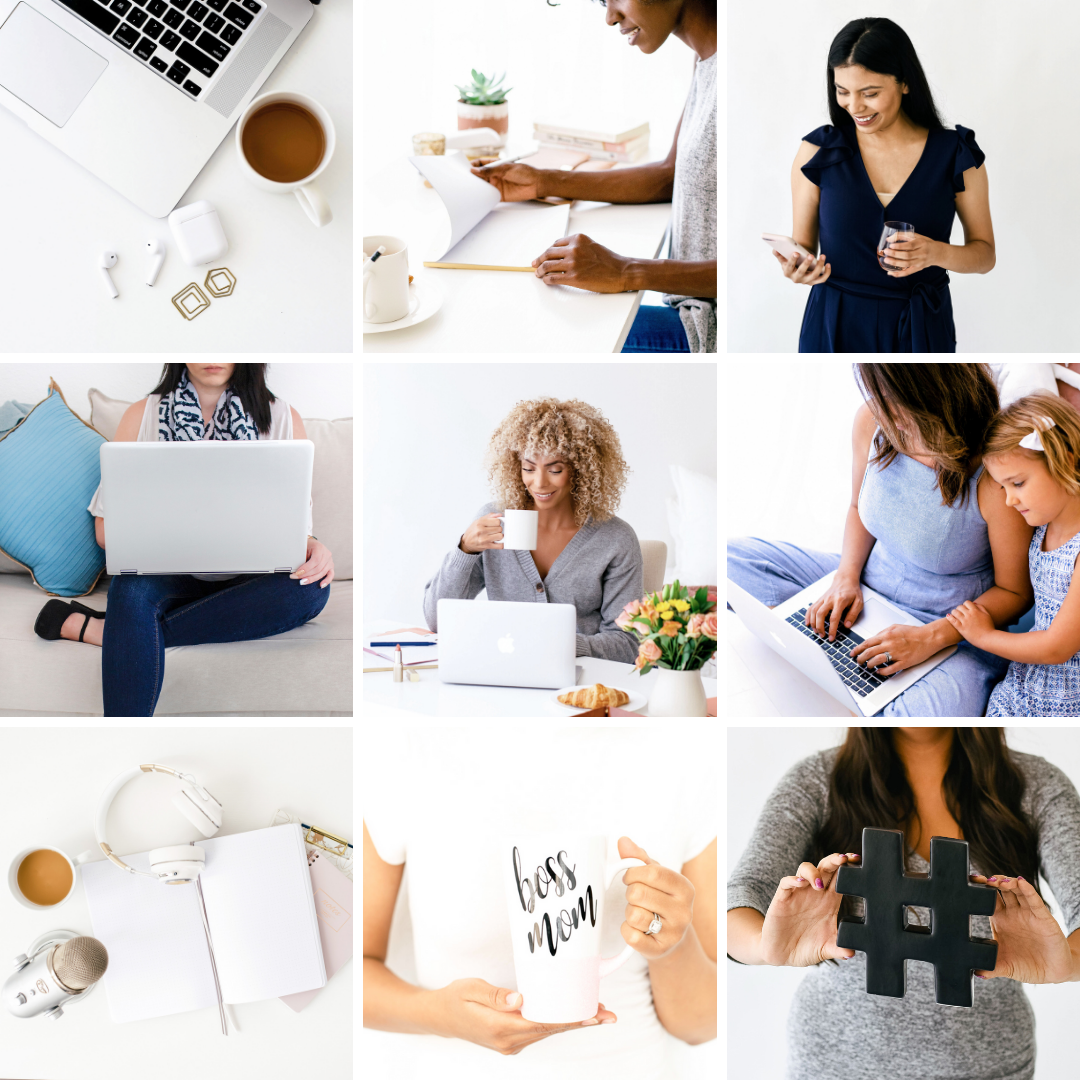 CREATE OCTOBER CONTENT 10X FASTER WITH THE IVORY MIX MEMBERSHIP 
Now that you're hooked up with relevant content ideas for October, don't spend hours at the keyboard trying to personalize and schedule those posts! Learn my easy system for creating content 10x faster HERE.