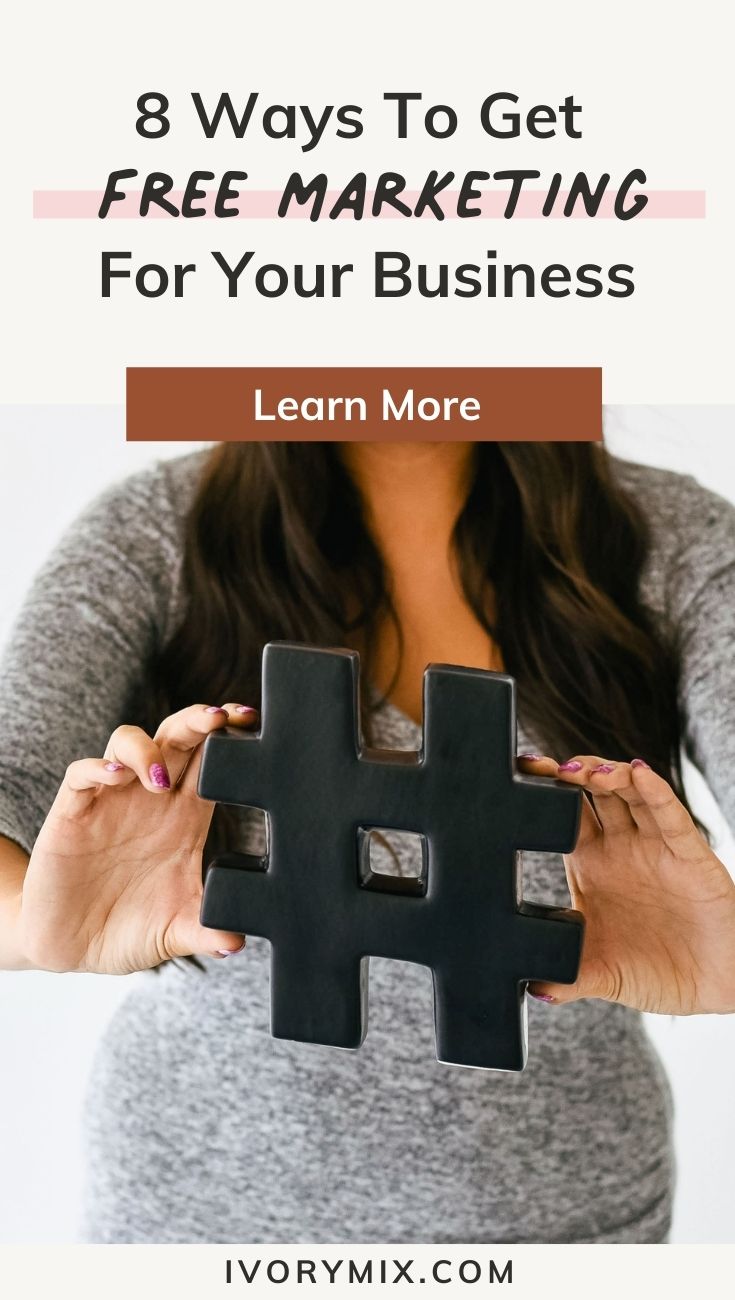 When you're an entrepreneur starting a new online business, it's just you, your determination, and your shoestring budget against the world. 
You definitely don't start out with a stellar marketing department at your disposal. In the beginning, you are the marketing department. 
The truth is, you don't need a huge advertising budget to get the word out about your business. There are plenty of ways to market yourself for free. All it takes is a little creativity and time investment, and your business can experience big results from organic marketing efforts. 
#1 — Freebies
If you've heard it once, you've heard it a thousand times — GIVE VALUE FIRST. Creating a freebie that shows your potential customer a glimpse of who you are and the kind of value you can bring to the table is one of the best forms of free marketing there is. 
The key is to create a freebie that will resonate with your ideal clients and lead them to purchase your products and/or services. 
Effective freebies could be a
Guide or ebook

Printable Worksheet

Checklist

Stock Photo Bundle

Template

Discount Code

Facebook Challenge

Free Ecourse

Membership Trial

Video Download

Giveaway Entry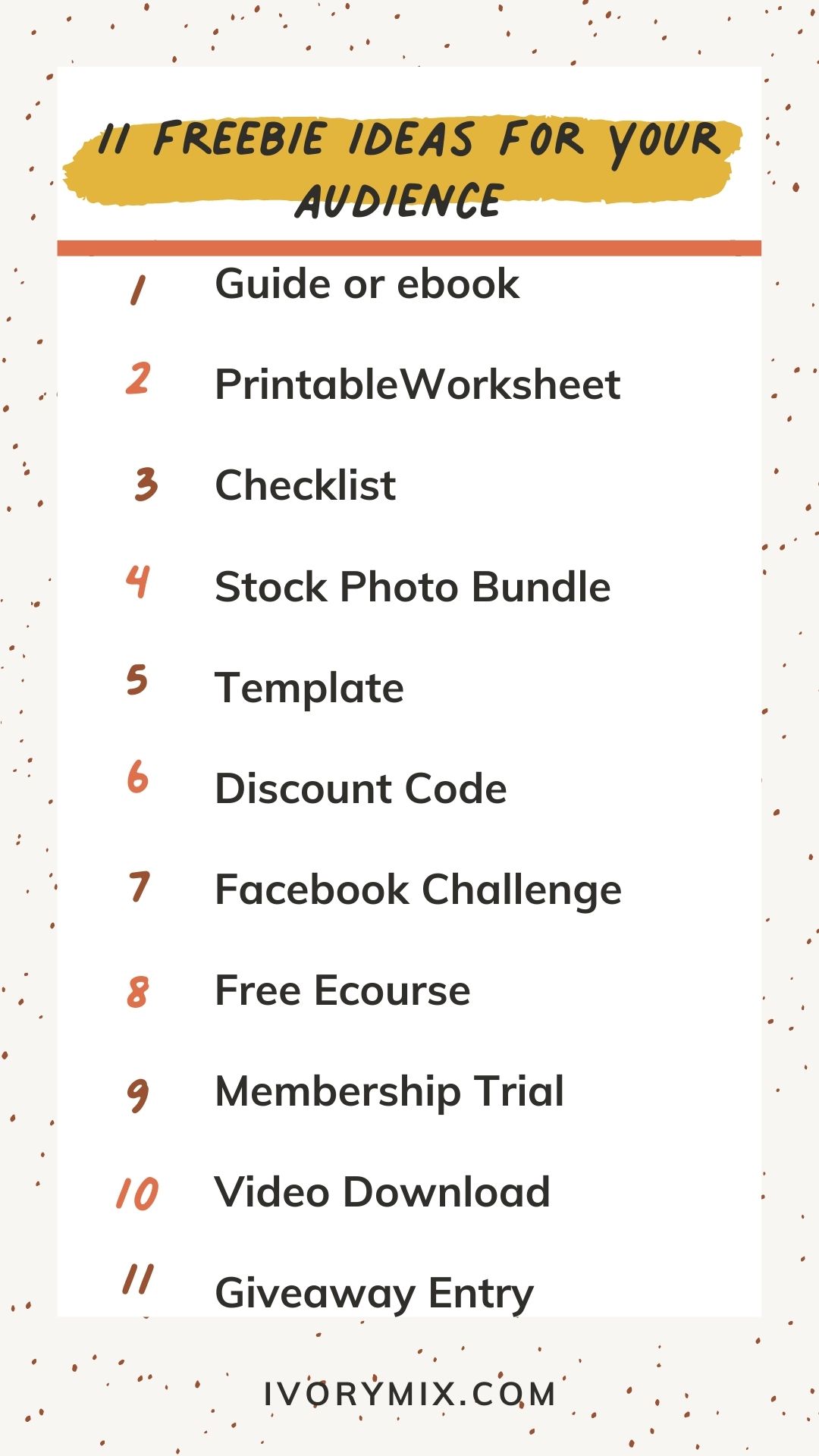 #2 — Email Marketing 
Freebies and email marketing go hand and hand. Once you've finished your freebie, create a no-cost email marketing account in Mailchimp or Mailerlite. Then set up an email sequence that delivers the freebie and continues to follow up with your new subscriber for several days. In those emails, deliver even more value that correlates to your freebie. You can also introduce yourself, tell your brand story, and offer your readers a low-price-point product within the sequence. 
Once you've established email subscribers, you can continue to deliver value-driven content to their inboxes including newsletters, links to your blog posts, and the occasional sales email featuring your products and services. The key is to offer value, value, and more value, and then sprinkle in some sales for good measure. 
#3 — Social Media
Social media is a broke business owner's dream come true. Where else can you reach the masses and build a following without paying a dime? While organic growth on social media isn't easy, it can be attained with the right strategy. 
First, don't try to be everywhere. Choose 1-2 platforms where your customers hang out, and concentrate your efforts there. Make sure you clearly communicate your brands distinctiveness through your images and posts. Stay true to yourself and your brand promise. 
Draw customers by creating value-driven posts that lift up, educate, and inspire. Build a community around your brand, and make your followers feel like they are a part of something bigger than themselves.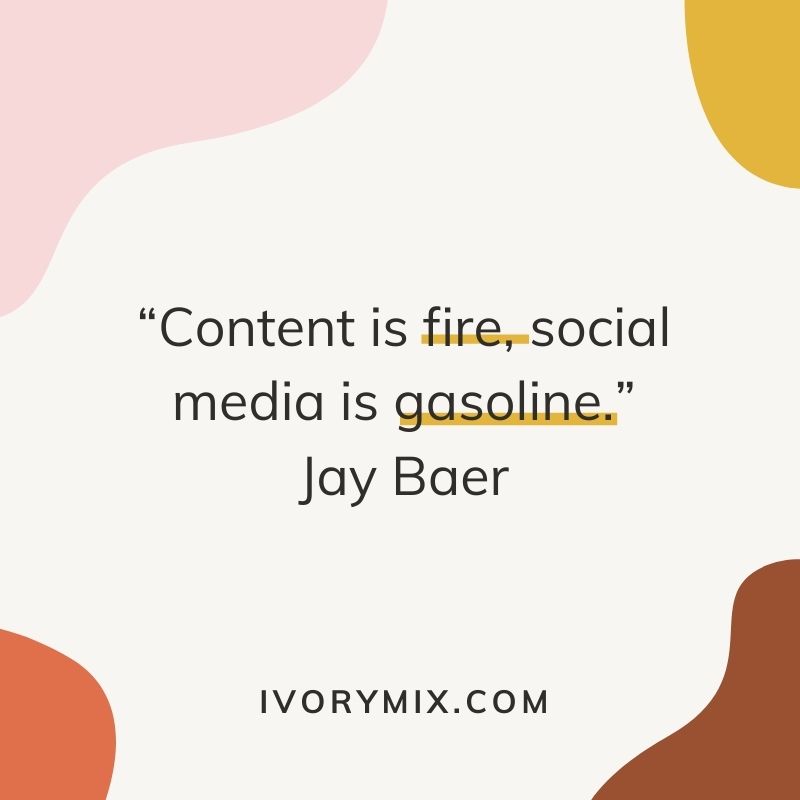 #4 — Blogging
Start your own business blog. If you already have a website, it won't cost you a penny to add a blog page to your site. Blogging is the perfect way to educate your audience about your products or services in a no-pressure-to-buy sort of way. Commit to writing posts consistently and share them with your email list and on your social channels. Interact with your audience in the comments of your posts and on social to increase engagement and build a loyal audience.

Submit guest blog posts to other bloggers to expand your influence. Be sure to partner with bloggers who cater to your ideal audience so you're reaching the right people. Guest blogging is also a great way to help your SEO because you'll get link backs to your website. It's a win/win!
#5 — Pinterest
If you're blogging for business, Pinterest is the best way to get eyes on your posts. The visual search engine is made for capturing your audience's attention. With a free Canva account, you can create visually-appealing images for your pins. Post them to your boards along with SEO-driven descriptions to drive loads of free traffic back to your blog. 
There's a bit more to it than I can cover in this post, so if you're wanting to master all things Pinterest, grab my FREE Guide to Using Pinterest for Business.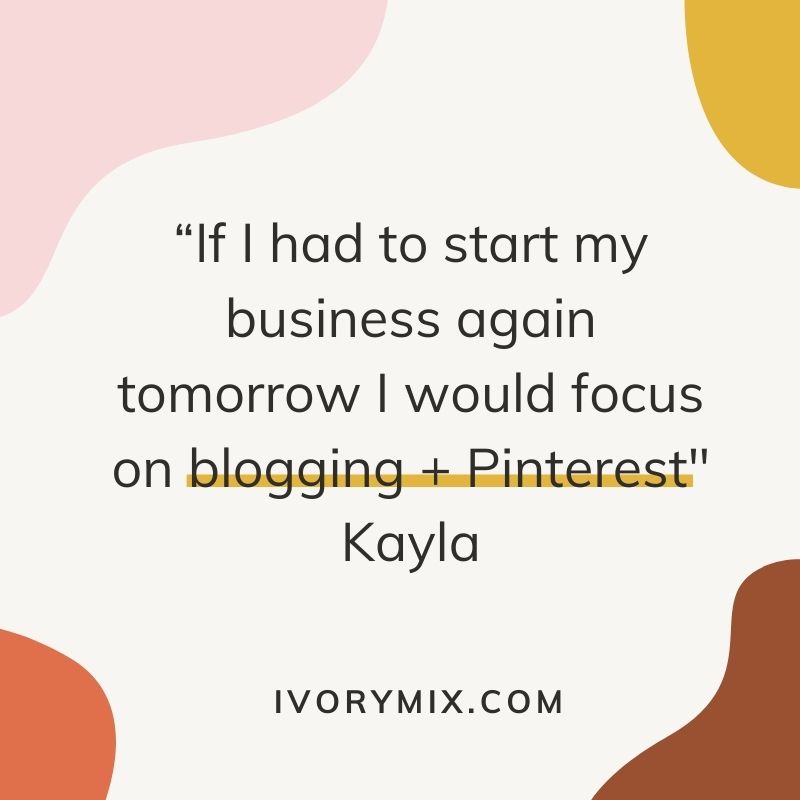 #6 — Collaborations/Strategic Partners
Partner with other business owners who complement your biz. Partnership opportunities are all around if you look for them! 
Seek out relationships with those who work in a similar niche but may offer slightly different services or products. Once you've connected, brainstorm ways to combine your expertise to create one brilliant service, course, series, or product. Then, market your genius idea to both of your audiences for a wider reach. 
#7 — Facebook/LinkedIn Groups (Virtual Networking or in-person events) 
I started growing my email list and interest in my business with Facebook groups targeted for my ideal client in my niche. There's an incredible amount of interest in niche groups like Facebook groups because they're focused discussions and Facebook does a great job of making them searchable and organized so you can easily find them by searching for words related to your niche.
The trick is to treat Facebook groups like in-person networking events. Start with small chit-chat and build into a more in-depth conversation to hopefully find your ideal client!
Then, expand this simple idea of virtual networking into Linkedin Groups,  virtual hangouts (meetups), and attending free/live events.
These are powerful ways to make connections and promote your business. While not all groups or events are free of charge, many that are held locally are!
Local networking events still work and these events include Chamber of Commerce meetings and other local networking gatherings. (Check out meetup.com to find some in your area!)
I know what you're thinking; showing up to an event like this alone can be terrifying. 
This is exactly why you need to prepare your elevator pitch ahead of time! An elevator pitch is a short speech that introduces yourself and describes in a couple of sentences what you do and who you serve. Practice a few times in the mirror before you head out the door with your business cards in hand. I promise — if you put on a friendly smile and a confident attitude, you'll make connections that can easily turn into clients!
#8 — Word of Mouth Referrals
In my experience, there's no better way to be introduced to a new client than through an existing client! Referrals are the best free type of advertising there is because they come from someone who already knows what type of results you can deliver. 
To make it even easier for your current clients to refer to their friends, set up a referral program with an incentive. If a client refers someone to your biz who becomes a paying customer, offer them a freebie or certain percentage off of your services.
There are plenty of ways to market your business without having to shell out big bucks to run pricey ads. While these options may take a little creativity and ingenuity, the results can mean huge payouts for your biz.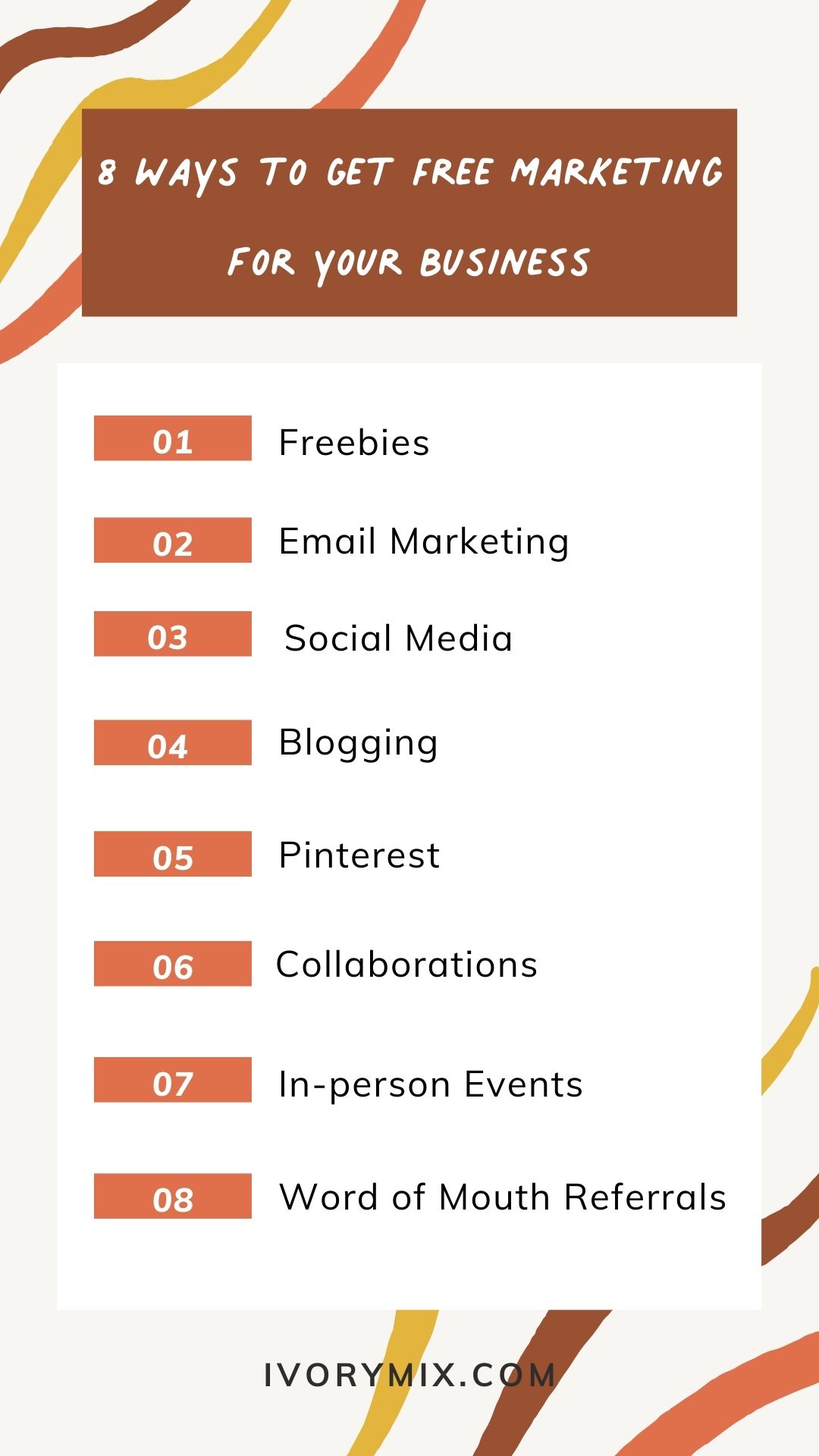 Plus, check out these Instagram tips: