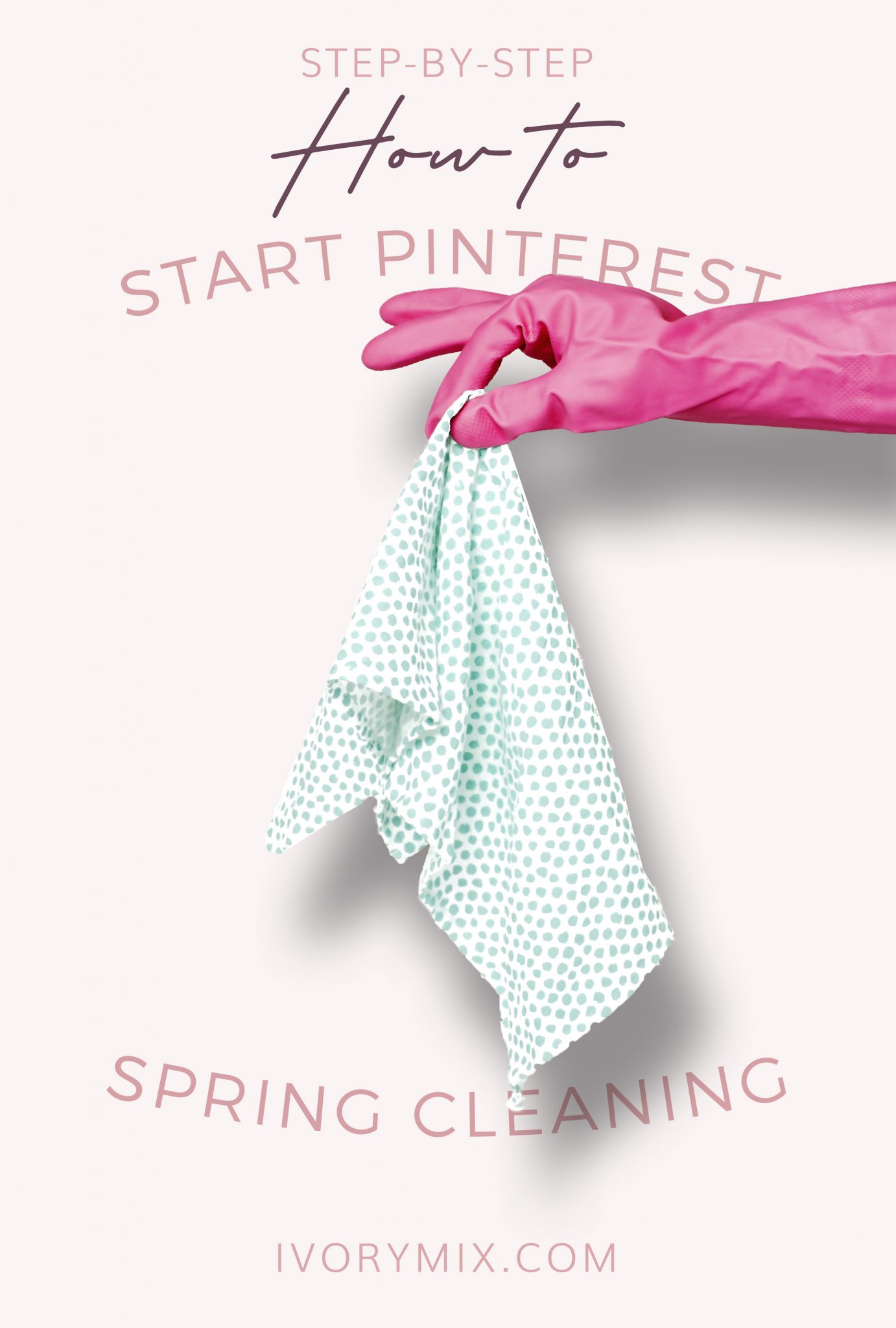 Pinterest can get out of hand – and quick! If you're like me, you may be scheduling and pinning 100 new pins a day to your business account. Which means thousands upon thousands of pins each year. But, one thing you'll hear me say time-and-time again is your pinning and your boards need to be strategic. Pinning 100 times a day manually, without a strategy is not going to get you anywhere.
So, even though I pin 100 pins a day doesn't mean I keep them all or that they don't all have a purpose. That's because having too many useless or non-performing pins on your boards can actually hurt your better-performing content.
Why? Because the Pinterest Smart Feed shows great content to it's users and if your content is not great or not on boards with great content, then … it won't get shown.
So, if you want to get more followers and maintain or increase your traffic, then regular maintenance of your Pinterest profile, pins, and boards is in order.
Whether you're converting a personal Pinterest account to a Pinterest business account or you're just looking to clean up and make over what you have… we'll go over the key things you can do in a short period of time to clean everything up!
Ready? Let's get started…
Review and align your Pinterest Boards with your audience & goals
If you're like me, your blog or business may have changed direction over time.  Even if it didn't change direction, you may be missing out on more potential traffic from Pinterest if your boards are not aligned with the audience you seek to serve.
So, take some time to review all of your existing boards and change or remove boards that no longer make sense for your goals and your audience. That mean sure your boards align with the categories on your blog and align with the related interests of your audience.
A good example of this is that I used to have a large number of Interior Design related boards and pins. But, I am not longer in that business. So, I've paired everything related to Interior Design down to one board and then I created more boards related to stock photography and blogging.
Click here to read 50 more Pinterest strategies to improve your traffic and following.
Review, add or adjust keywords used on your underperforming boards
If you use a Pinterest Scheduler or Automation tool, like Board Booster or Tailwind, then you'll have access to your Board analytics. If not, you may want to review the data provided in the Pinterest analytics tool.
Once you pull a report of your boards (like this screen capture below), you'll be able to take a look at which boards are not performing as well as others. Those boards may need some extra TLC. This could mean adjusting keywords or how often you loop or pin content.

Keywords and proper SEO is always important on Pinterest! But, if you've been busy making any sort of business changes or may have better aligned your focus, then now may be the time to realign your keywords.
Click here to read more in this other blog post about Keywords and clever strategies to get traffic from Pinterest.
Delete or move pins from existing boards
If your pins aren't getting any traffic or your repins aren't getting saved, then those pins could be hurting your ranking on Pinterest.
Take the time to review your Pinterest analytics on the native tool, or in your automation tools (like BoardBooster or Tailwind provide). See which pins haven't received any traffic or saves and delete them or move them to a "catch-all" or archive board.
**Note: Unfortunately, as of June 2018, Boardbooster is no longer available and has closed their doors**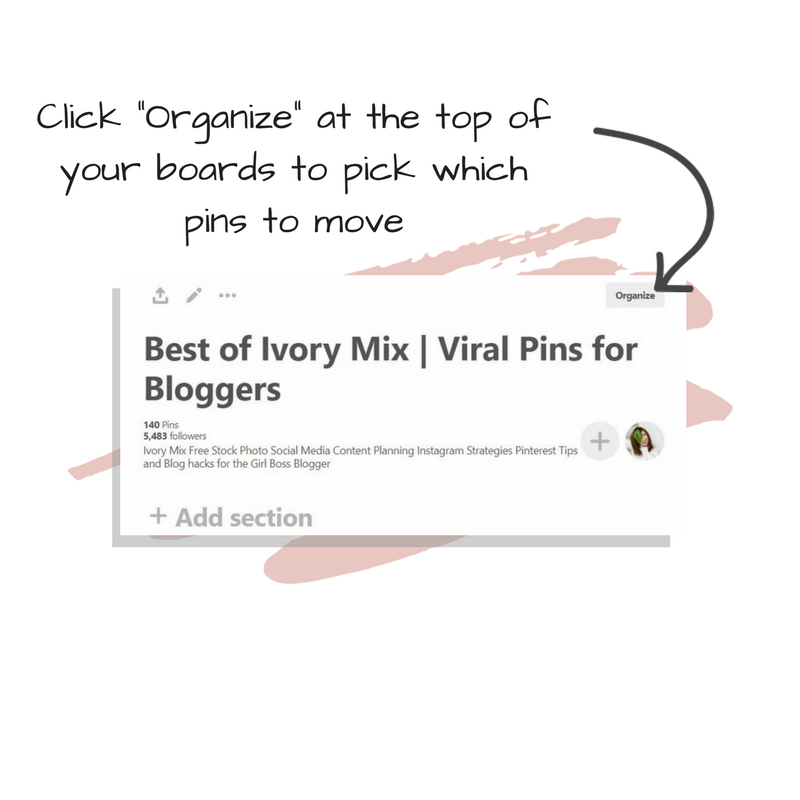 Don't know where to start with identifying and moving bad pins?
You can always use the Pin Mover and Pin Doctor from Board Booster to move underperforming pins. It costs 1 penny per pin to have BoardBooster do it, but they can probably do it a lot faster and easier!
All of this is a topic I go pretty in-depth on with video examples inside of my Pindepth Advanced course. Having healthy boards is part of a healthy Pinterest strategy for traffic to your website. So.. if it costs a penny but helps you get more traffic to your profitable content – then it's so worth it!
Review who you follow
It's a good friendly strategy to follow your audience or people in a related or similar niche who provide you with quality content to repin and save for your audience. So, take some time to make sure you're not following anyone who doesn't align with your Pinterest goals or who isn't someone you know well. Having a feed that caters to your goals will make pinning and growing your content strategy go faster and will be a lot easier!
Grab the free eBook 
If you're new to Pinterest or haven't really taken the time to set up a solid plan, then click here to download the free eBook on How to take full advantage of Pinterest for your business.

Looking for more Pinterest tips? Here are some of our best blog posts: