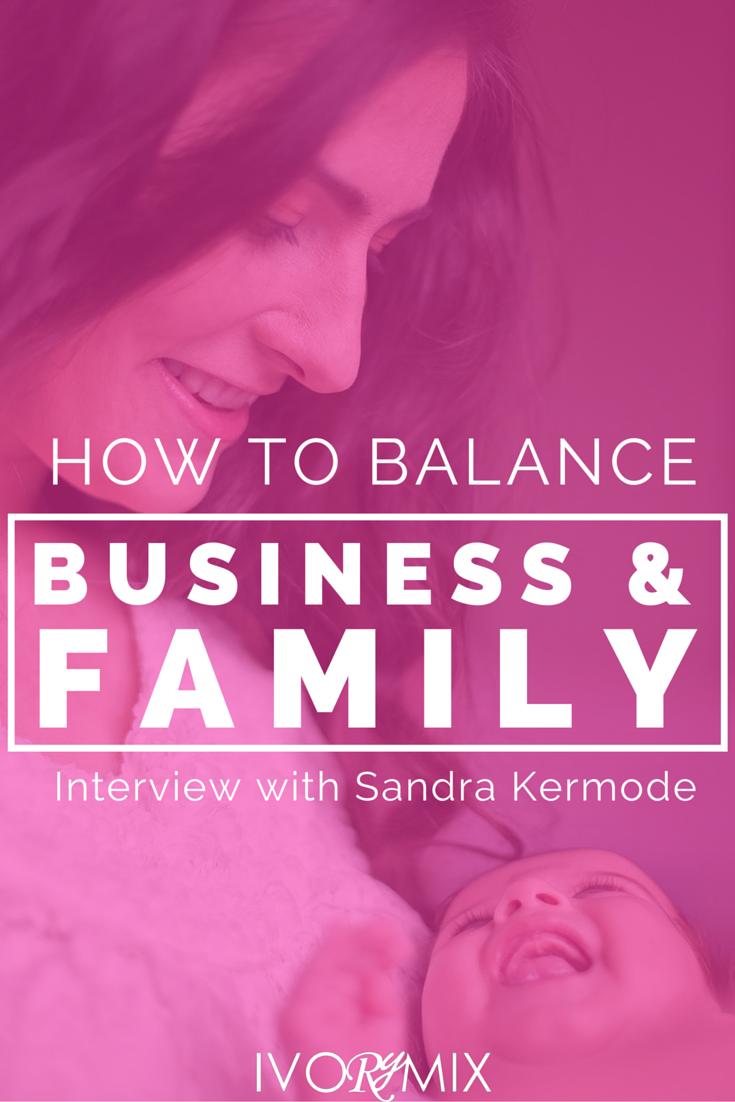 Blogging, running a side-business, working full time, being a wife, and having 3 kids makes for a busy and hectic life. Not too long ago, I was also finishing up business school while doing these things. I must have been a bit nuts, but it seems like the norm these days. Everyone is out there keeping themselves busy, running themselves into full blown burnout. This is where my friend, Sandra, steps in. She's a blogger and business owner herself at Keep in the Sunshine. She coaches families on the different ways you can create more of a balanced life (I think she read my diary!?).
Today we are discussing how she got started with her business, what motivates her to keep going, while she also discusses how she helps other families achieve balance between life and family. You can read more tips from her on goal setting as a family, which I think is incredibly smart!

---
What inspired you to start your business?
I had the idea of working with families one-on-one since I graduated with my Master's in Education. After some time working in Toddler and Primary classrooms, I had the opportunity to run a Montessori school as an Administrator. Part of the role entailed listening to families and supporting them. I spoke with families who were all experiencing similar struggles and issues with their kids at home. I remember feeling like there just wasn't enough time in the day to help each family and there needed to be a full time position devoted to supporting families during those early years.

A lot of my inspiration also came from seeing how my peers and friends were living. We were all working long hours, stressed, not making time to work out or prepare meals… I thought, "No wonder parents struggle having balance at home. By the time you become a parent, you're burnt out and accustomed to the imbalance." I wanted to create something that supported parents to live well and feel confident in their parenting while setting their children up for a lifetime of healthy habits. That's where the idea of "whole family wellness" truly came from. It's about supporting parents and children so that everyone feels good.
How did you originally coaching other families?
Coaching is something that has always come naturally to me. I've always enjoyed listening to others and helping them, whatever the topic. I had the idea of working with families one-on-one, but it wasn't until I started writing about topics related to whole family wellness that it really hit home. I realized that I was coaching through my writing and decided to make the leap to actually working with and coaching parents.
Seeing as you have a lot going on teaching families how to balance life, what's your daily routine like, how do you keep the balance?
My husband and I are both early risers. We start our day by making green juice and juicing wheatgrass. Starting our mornings with fresh juice has been life changing. I've gone from feeling sluggish and lethargic to energized and excited for the day. I also practice transcendental meditation, a mantra based practice, for 20 minutes every morning. Between juicing and meditation, I'm ready to get work done by the time I sit down at my computer.

The rest of the day is more or less scheduled out. It's something I've learned to do since starting my business. I schedule out the day and batch my work. Those are two habits that keep me going. I schedule days for writing and days for coaching. I protect my mornings and turn off my phone. I use late afternoons to read articles related to my industry, take online courses for personal growth, schedule social media, make recipes and connect with other bloggers.

I always take time for lunch and enjoy a mainly raw vegan meal. This helps a ton since lunches are packed with nutrition. My afternoons have become more productive since we have switched to a mainly raw vegan diet.

I have the goal of stopping work by 5:00 pm. This is still something I am working on. It can be hard to shut down when you work from home but it's really important to set those boundaries and make time to enjoy the rest of the day.
What's your number one tip for preventing entrepreneurial burnout?
Oh man. I am not sure I can give just one tip here. I think it's a combination of setting realistic goals & expectations, scheduling your day and making time to enjoy life.
Setting realistic expectations can be really difficult when you are running your own business and so driven to meet your goals. It's important to keep the big picture in mind and be flexible. That's definitely something I am always working on.

As you know, I am a big fan of scheduling the day out and then sticking to the schedule. Having a balance in your day is super important too and should be reflected in your schedule. You need to stop work when you say you will, make time for a healthy meal and enjoy family, friends & the outdoors. It can be so easy to become overly focused on work. I think you need to really make an effort to embrace life outside of work.
What do you think the number one sign for burnout for a business owner and parent is, and how can they cure it?
We say that kids act out when they don't feel good "on the inside". Well adults are the same. When we don't feel good, we have "adult tantrums", are grumpy and life just feels more difficult than usual.

If you find yourself at this point, stop your work and step away. Take the day off if need be. If you aren't at that point yet, then don't even allow yourself to reach it. Build "you time" into your schedule. Build in time for activities that you enjoy and activities that get you moving and keep your stress at bay. For me those activities are meditating, cooking, running, yoga and spending time with friends.

If you aren't certain how you spend your time, try tracking it for a day or a week. The results can be fairly eye opening and promote some awesome changes to prevent burnout.
What keeps things interesting in your life?
 Honestly, just enjoying everyday with my family and friends. My husband and I love spending time outdoors be it hiking or kayaking. We love to travel and have been to some really beautiful and interesting places around the world. And I'd have to say trying new foods and recipes too.
Can you tell us something that people might not know about you, but that you don't mind sharing?
Like many adults, I only learned to cook once I got to college and by "cook" I mean making pasta from a box and a side salad. My 20s were a mediocre attempt at preparing meals. It wasn't until more recently that I started to enjoy making recipes from scratch, using new ingredients and feeling confident in the kitchen. There's something really fulfilling when you work with the foods that you'll eventually eat. It's been amazing to experience that transformation and the positive impact it's had on my health (and if I can do it, anyone can). Honestly, it's through my experiences that I've drawn inspiration to share recipes on the blog and also teach these recipes to children. I am a big believer that cooking with kids has amazing benefits. It's actually one of the things I enjoy most when coaching families and working with their children. I made green juice recently with a 4 ½ year old girl. It was her first time making green juice and when we were done she said, "Can we do it again?"
What does the future hold for you?
Great question. I guess we will have to see what happens. I have a lot of fun and exciting ideas, but am taking one day at a time. For now, I love coaching parents and using my past experience to support them and their families.
What do you think the future holds for blogging?
Now you can "blog" through so many different platforms. You can tell your story through Instagram, Facebook, Periscope, Twitter… You don't really need a traditional blog to share info, make relationships or build community anymore. I've noticed a lot of well-known bloggers are now making their posts easily accessible to visual and auditory learners alike through these different platforms.

I personally love the traditional blog. There's something about "being let into" someone else's world through lengthy blog posts that is super genuine. I hope that bloggers continue to do this and see the worth in connecting to their audience in this way.

It will be interesting to see how blogging evolves.
Last but not least: What's your favorite blog that you follow and can't get enough of?
Oh man… It's always changing. Can I cheat here and list a bunch? My two favorite blogs initially (that really touched me to the core) were James Altucher and The Minimalists. I felt like they were both sharing their truths and their honesty was inspiring. My favorite career related blog at the moment has to be Pat Flynn. I love how genuine he is while also giving really helpful advice and behind the scenes industry info.
---

Sandra Kermode is a Family Coach and helps parents with young kids create more balance at home. Through her model of whole family wellness, she supports parents so they can enjoy their children (and their life) to the fullest. For weekly tips and ideas on creating more balance in your home, join the newsletter and check out the blog.