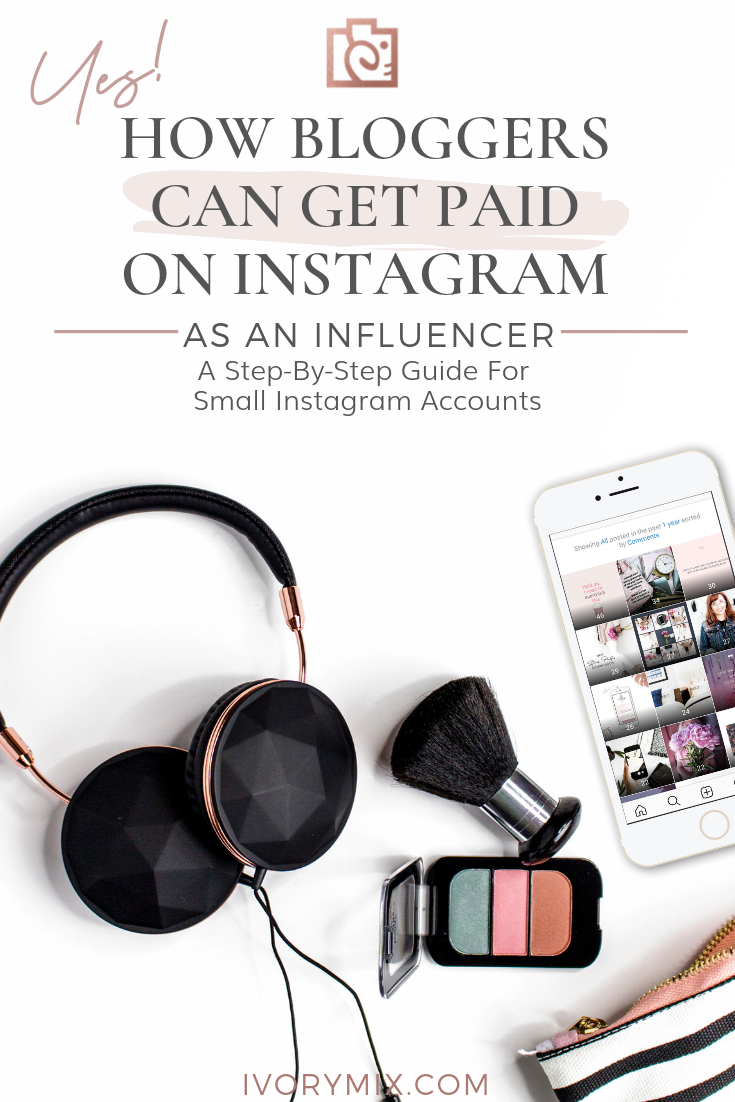 First, if you're new here, I encourage you to sign up for my on-demand Instagram workshop for more clarity and confidence when you post on Instagram.
You don't have to have 100,000 instagram followers to be considered an influencer on Instagram. It might be surprising to find out that you can have 1000 Instagram followers and be a desirable micro-influencer to brands who want to pay you for content.
We hear the term "influencer" around the social media marketing and blogging community a lot. A blogger can be an influencer and vice-versa. An influencer is simply someone who shares interesting content online that gets attention from a following because they are seen as someone who has a unique perspective and insight on a topic. Sounds familiar, doesn't it?
Both bloggers and social media influencers have a unique ability for leveraging an ability to set trends with a special dose of honesty and authenticity.
Most companies and brands have a hard time doing what an influencer can do in the realm of authenticity, which is why brands often partner with influencers and bloggers for sponsored content all the time!
Sponsored posts help brands get their products seen and gets the word out in a more organic fashion than typical ads and campaigns can do.
But, these days, the larger Instagram accounts are not the only target for big or small brands.  What brands actually want to see is that your audience has trust with you as an influencer and regularly engages with you and your content.
Related Workshop: 4 Reasons why you're not making money on Instagram
Why sponsored content could be good for a blogger
Most blogger's make income through sponsored content, ads, affiliate links, and from our own products on our own blogs and websites. Which means, sending traffic to our own website is typically our #1 goal. That said, to consider becoming an influencer for any brand means balancing your needs to send traffic to your own website and your need for creative freedom.
Due to the size of my Instagram following (currently over 13.1k) I get direct messages about sponsored content and my fees a few times a month. I've taken less than 5 opportunities seriously because I don't rely on my Instagram influence to feed my business income. I use Instagram to connect with my audience and, to be honest, showcase my creativity.
Since you might be a lot like me, you likely won't need to rely on Instagram for your income either. But, if taking sponsored opportunities interests you, you can rest a bit easy that you have more freedom to be selective about the types of brands you might want to work with on Instagram.
This means that you can be sure that any sponsored content you add on Instagram will add value to your overall content and for your followers, plus allows you to work with the brands you love in the creative ways you enjoy.
How to decide what to charge as an influencer
Before we can talk about what to charge, we should establish what is typically involved:
● A Photo or Video (an Instagram post, video or Story)
● Content/Copy
● The potential that your photo/video will be shared on their website or Instagram account too.
A lot of times, these sponsored posts by influencers may involve just one post on Instagram or even a series of posts. For instance, @Sugarbearhair is well known for getting sponsored posts and content from influencers over the course of multiple days and weeks, and then they use that content to fill their own Instagram feed too.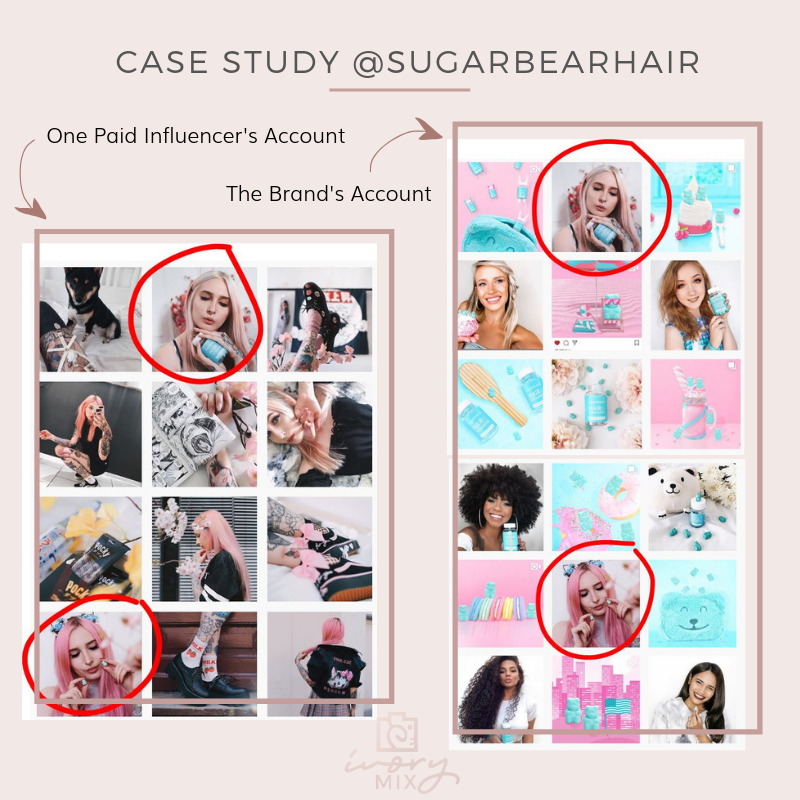 (I have zero affiliation. This is just a case study screenshot example for education purposes. Although, I do enjoy the visual content!)
In exchange for that content, an influencer might negotiate a fee, a free product or a combination of the two. It should be said that the two are not created equal, especially when you take into consideration the access to your audience that you are providing this brand and what you're potentially doing for them to establish a brand presence on Instagram.
If you truly have an engaged and trusting following, then you have something valuable that shouldn't always be traded for a free product.
I've seen reports of influencers charging $100 per 1000 followers or $1000 for 100,000 followers and negotiating from there.
So, it's typical that $200 – $400 is your average range for what is now referred to as a "micro influencer". This isn't always the case but it does give you an idea of what brands may be willing to pay. It truly depends on the size of your audience.
Know Your Audience Before You Negotiate
You already understand that your audience and readers are the keys to your success as a blogger and that carries through to your social media success as a micro influencer too. So, when you want to negotiate your fee for a sponsored post, you should have a good understanding of your engagement rate.
To find this on Instagram, you can head to your analytics report (available to business accounts)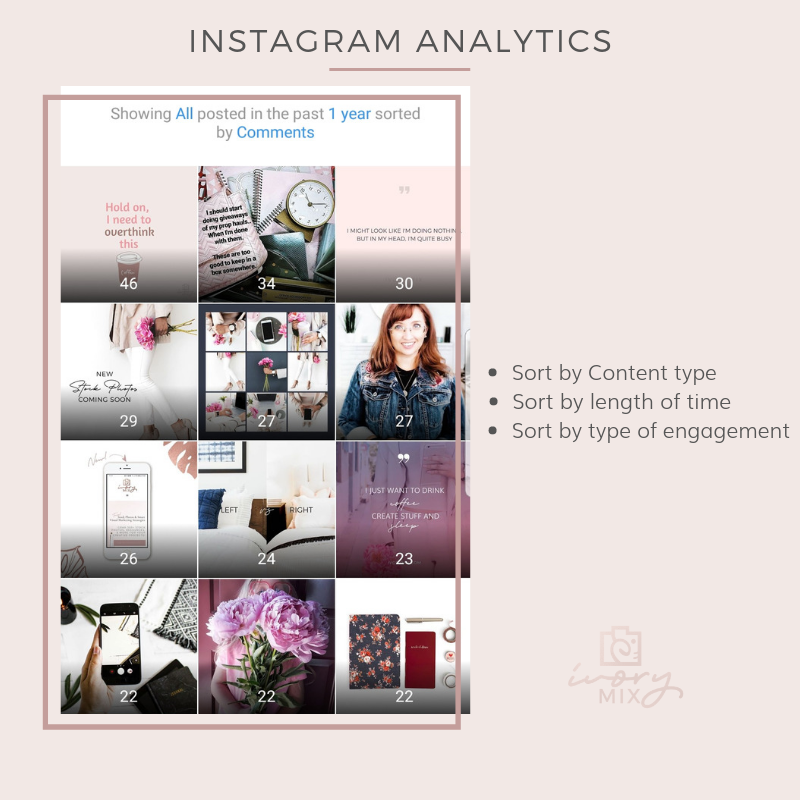 It's typical that a brand expects to see an engagement rate (number of likes) of 1-3%. The higher the better. So, for 10,000 followers you should be getting 100-300 likes on your posts.
To further that, the number of engaged followers who comment on your posts will also be taken into account.
Related Post: Find out the best times to post on Instagram for maximum engagement
How to Find Brands To Work With
If you have consistent content and a large enough following, then you have a large likelihood that brands will begin to reach out to you first. Even if that's not the case yet,  you can take the time to look for brands to work with as an influencer.
You'll want to search for brands that hold a similar personality to your brand and share your same values. This will ensure continuity for your brand and that you're not compromising. Your following will be more than able to see through sponsored content that feels forced or out of place.
So, yes, you can reach out to brands directly to pitch an idea or work out some form of sponsored deal.
Have a Media Kit Ready
A media kit is a page you can have on your website, or a digital PDF download, where you include all the information that a media representative may want to know about you, your social media, business, and website.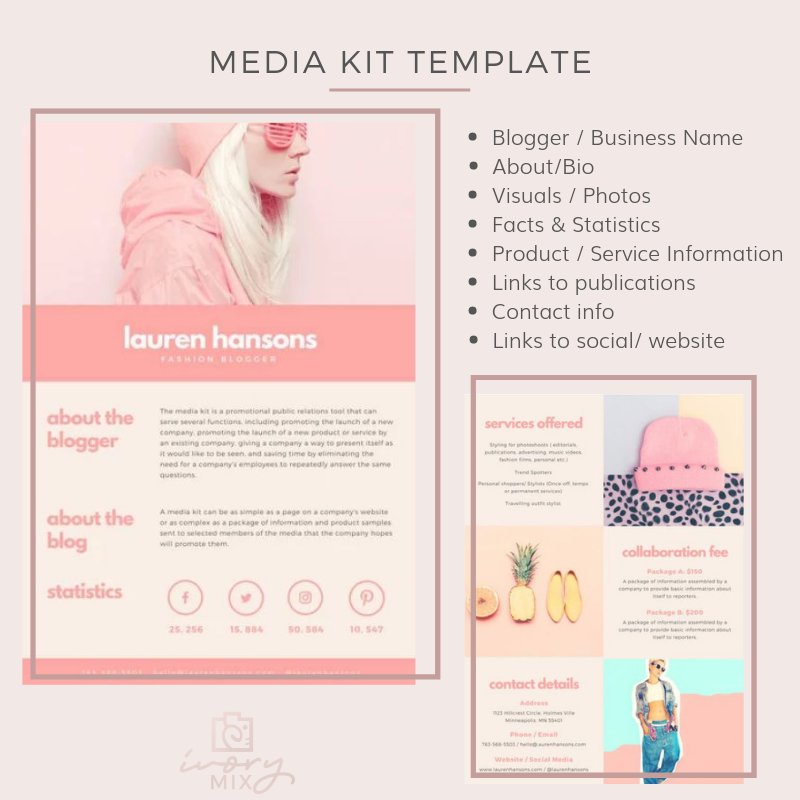 Here, in a nutshell, is what you might include in your media kit:
✔ Blog/Business Information – This document or collection of documents can describe your company's history and the core infrastructure including a company profile. You might also include profiles of the top executives or bio sheets on chief officers, management, and ownership.
✔ Visuals – logos, photos, and bio. You might also include photos of your products.
✔ Fact Sheet – This is usually a one-page, bulleted list of the most important information about your social media and website, including statistics about social media, achievements, and a timeline of important historical dates.
✔ Product/Service Information – What do you sell? Who buys your products or services?
✔ Media Coverage – Include any media coverage that your company has received. This includes awards and recognition's as well. You can link to the coverage.
✔ Video – Include links to videos that you want to share with media reps.
✔ Publications – Include links to well-received case studies, articles, or ebooks.
You can get plenty of templates for media kits for free from Canva here. 
Putting together a solid media kit can take a little time. However, once you have a presentable package, keeping it updated is relatively simple. There are other things that brands look for besides a media kit and stats though..
Other Things Brands Look for in an Influencer (besides a media kit)
✔ Visibility in the form of traffic and/or followers
✔ Content and comment quality on your blog and social channels
✔ Engagement and interaction with your unique audience
✔ Original, high-resolution photography
✔ Authority via a personal brand or professional affiliation
✔ Personality
✔ A good pitch
Basically, an excellent and stand-out media kit should outline and summarize everything listed above. 
Use an Influencer Marketplace to Find Brands for Sponsored Posts
The other way to find brands to work with is by enlisting your brand as an available partner on one of the following influencer marketplace websites.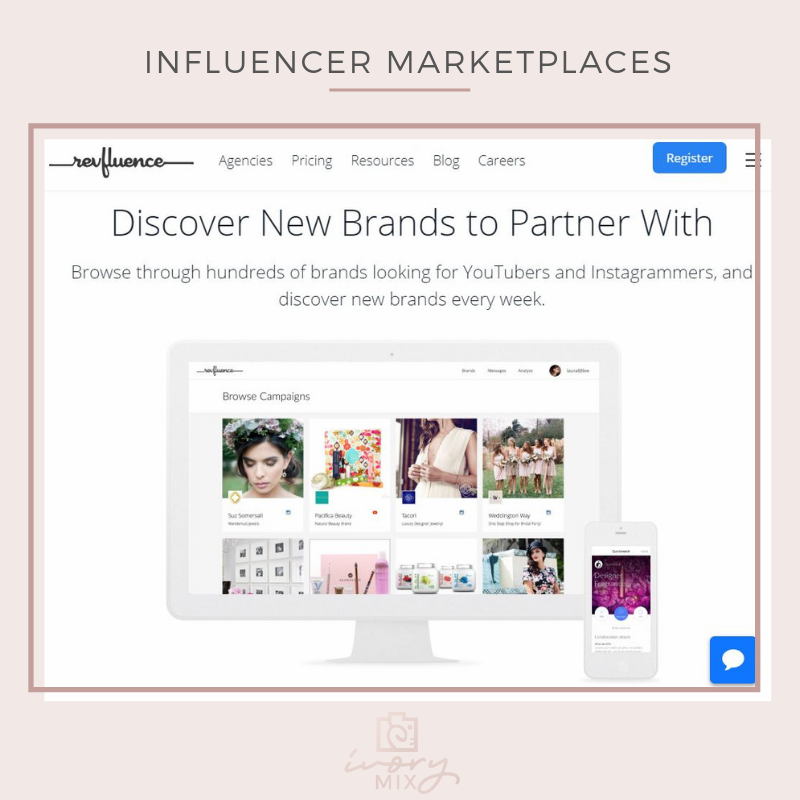 Brands regularly review these for influencers to work with (among many others):
● Revfluence – They have connected over 500,000 brands and influencers
● Famebit – Choose your own sponsorships, pitch the creative, set your own rates, and get paid for collaborating with amazing brands. There are over 740 active sponsorship opportunities right now.
● Shoutcart – Sell a "shout out" to your audience on behalf of a brand, regardless of how large your following is.
● Fohr Card– Connect your Instagram, blog, YouTube channel, and other social platforms to create an influencer "card" that shows your different profiles and total reach for brands shopping around for a partnership. You also get access to a list of brands and their wants, so you can take the initiative to reach out too.
● Grapevine – If you have 5000 or more followers, you can list yourself in the Grape Vine marketplace for the opportunity to work with like-minded brands.
● Brandbacker– Work with Innovative Brands Across Beauty, Fashion, Food & Lifestyle.
What are the rules regarding sponsored posts on Instagram?
The rules vary when it comes to sponsored content, but to be on the safe side and respect your audience's trust and follow FTC guidelines, it's best to be as transparent as possible.
This means adding the hashtag #ad or #sponsored to indicate sponsored posts, and most influencers go even a step further to be as transparent as possible. To find examples of how influencers are integrating sponsored content, simply search for #sponsored on Instagram and you'll quickly see how it's being done today.
Instagram has also added a tag for "Paid Partnership with" that easily identifies posts that contain sponsored content. Brands will typically require that you add some of these features to disclose the partnership, but in the event a smaller brand doesn't, I thought it would be important to mention your responsibilities according to the FTC.
WANT TO GET STARTED CREATING GORGEOUS INSTAGRAM CONTENT?
Click here to browse our collections of styled stock photos and graphics.
Be sure to check out the affordable membership where I deliver over 100 stock photos every month in various color schemes and niches.
LOOKING FOR MORE INSTAGRAM TIPS AND TRICKS? HERE ARE SOME OF OUR FAVORITES:

First, make sure you read this blog post about creating 30 days worth of Instagram content here and learn how to create a colorful month of content in as little as 5 minutes.
Plus, check out these Instagram tips: