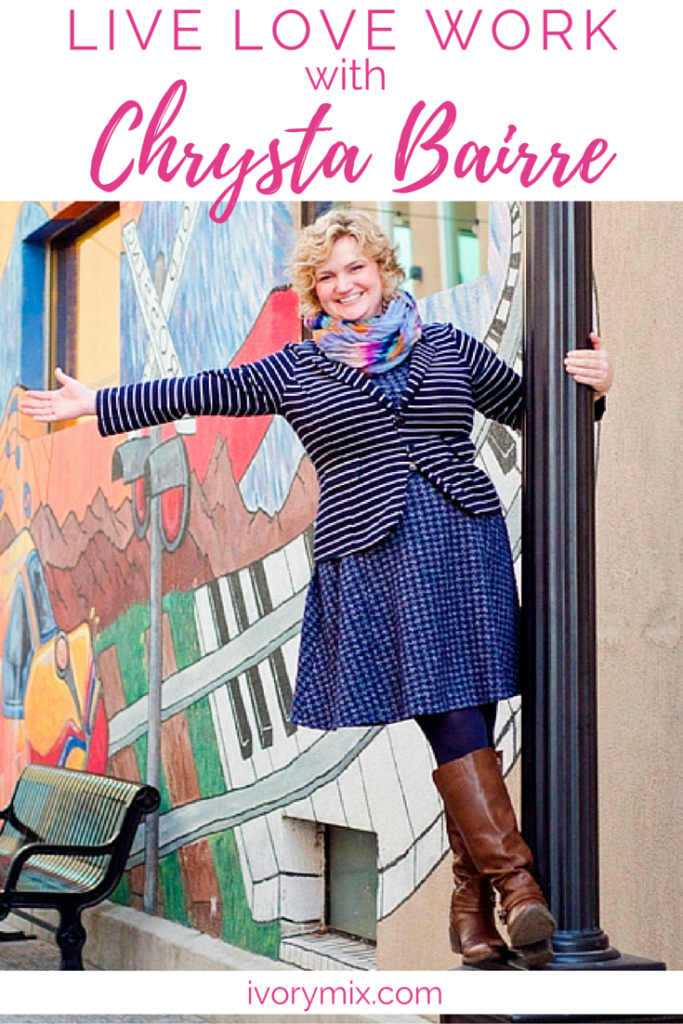 What does Oprah, Star Trek, and Tattoos all have in common?  You're going to have to read this interview to find out. It shouldn't come as a surprise, but I'm going to guess that if you're reading this, you might be a blogger! You might also be a blogger who recently gave up on a career path that you were on to pursue something else (your blog and biz). You probably did this to utilize and capitalize on your creativity and passions! Well, our interview today is with Chrysta Bairre, a Career Coach, Speaker, and Writer, who specializes in coaching those who are struggling in their career, looking at career changes and wanting to build their self confidence. You can see her work on Live Love Work and on Beautiful Are We.
---
Chrysta, thanks for agreeing to an interview. I was first compelled to talk with you when I saw on your "Beautiful Are We " site, that you have a large tattoo on your arm. You said they help you "… see beauty in me" and I can relate to this.
I also have a half sleeve that I got to in order to accentuate something that I wasn't happy with but that I knew I had no reason not to be happy with it. Can you tell us more about your tattoo and the blog "Beautiful are We"?
I have an anatomical heart tattoo on my right arm and it's my favorite tattoo. I wanted to incorporate elements of nature and there are flowers, mushrooms, and various foliage "growing" out of the heart.
This tattoo, which is one of 13 tattoos on my body, represents my connection to nature and is a literal symbol of wearing my heart on my sleeve. I'm a highly sensitive and intuitive person and it's something I've learned to love about myself.

I started my blog, "Beautiful Are We", to write about healthy body image and body confidence. In many ways "Beautiful Are We" is the sister blog to my main blog, "Live Love Work", which is about work-life balance and confidence in business.   I'm going to be honest, I am guilty negatively talking about myself in my head, just like most people I think. I once lost a ton of weight and kept it off, and it changed my perspective. Even though I feel and look better, I still talk negatively in my head. One of my favorite things to do when I catch myself talking negatively is to stop and remind myself to just be kind. I deserve to be kind to myself.  What can people do to stop talking negatively to themselves? What are your top pieces of advice for your audience and mine?
Negative thoughts and negative self-talk has a huge affect on how we value ourselves, and how others value us, too. I see the impact of the first in our personal lives, and the impact of the second in our business and careers.

To change the cycle of negative self-talk, start by noticing these thoughts and words when they happen. The first step is simple awareness.

The second step is to immediately stop and state at least two positive statements about yourself every time you notice a negative thought or statement. It's even more powerful to say the positive statements out loud while looking at yourself in the mirror- it will feel really awkward but it's an incredibly powerful exercise.
What has inspired you to start on this path of helping people with your blog?
I grew up in poverty, abuse, and struggled with depression. If I can help someone who wants to be happy and healthy, I want to help them. I want to reach people who are still struggling and let them know there is hope, there is help, and life can actually get really good. Throughout my life I've learned the beautiful gift of people coming together and supporting each other.    I know you have another site that is more focused around your coaching, business, and speaking. Can you tell how long you've been coaching and more about your business?

I've been career coaching for about 4 years. It started with coaching friends and family and expanded from there. I didn't even realize how many people I have helped get hired, promoted, and negotiate raises until my business coached asked me- it's a lot more than I thought, and I realized I have 100% success rate! Whoa!  I launched my coaching business full time last year. It's been scary and exciting, all at the same time! The hardest part is finding the people who need my help- primarily women who are unhappy at work, stuck in a job they should have left long ago. I help women discover their value and communicate their worth in business so they can love their work and get paid well to do it.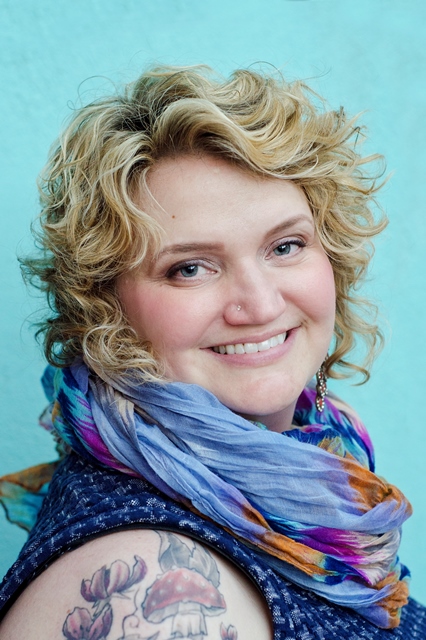 For those readers who have just started their blog or business, what's your number one tip for staying the course and finding success?
My number one tip for staying the course and finding success is getting support.

Find other people who are doing what you're doing and support each other. Join a mastermind group. Hire a business coach. Starting a business will challenge you in ways you're not prepared for and chances are you'll need help from people who understand those challenges.

As a blogger and coach, what's your daily routine like?

My schedule is jam-packed and I manage my routine by blocking out time for writing, social media, sales calls, coaching calls, etc. Tuesdays and Thursdays are the days I do most of my networking, contacts, and calls.

I start working by 9 am and work until 7 pm or later- usually with a nap, walk, or other refresher in the middle!
Where do your personal inspirations come from? What keeps things interesting in your life?
I'm inspired and interested by people's stories. I love to meet new people and hear their story- where they started, where they're at today, and where they want to be. It inspires me to keep doing this work, and not to keep going in my business even when it gets hard.
A photo posted by Chrysta Bairre (@chrystaberry) on
How do you meet new clients?
Meeting new clients is the hardest part of this business! I'm learning from my coach the importance of marketing and sales and how the right words attract clients. People have to have a clear understanding of what you do and how you can help them. I wish it were as simple as being awesome at what I do and having new clients come to me but it's not that simple.

Right now my top 3 marketing strategies are networking, speaking, and blogging. Through those activities I'm bringing in most of my new clients.
Can you tell us something that people might not know about you, but that you don't mind sharing?
A fun fact about me is I am a huge sci-fi nerd. I geek out over my favorite movies and television shows. I go to conventions. I cosplay.
What I really love about sci-fi and related genres is the idea that we can be more than we are. We all have the capacity for great heroism and great villainy, and it's up to us to choose which path to follow. Though we may be faced with great hardship and pain, we can become great heroes.
My absolute favorite fandoms are Buffy the Vampire Slayer, Firefly, Battlestar Galactica, and Star Trek.

Oh my gosh, did you know a little known fact about us is that my husband and I used to own a comic book shop?! We have a lot more in common than you might think – my garage is actually filled with tubs of star trek memorabilia and things a like! But, I digress…. Chrysta!  So, tell us, what does the future hold for you?
Thank you for asking! Earlier this year I wrote a big, bold 3-year plan at the suggestion of my business coach. She encouraged us to think big and so I did.

In my 3-year plan I'm a TedX speaker, published author, and I've been invited to be interviewed by Oprah! Okay, that last part might take longer than 3 years, but maybe someday.
I've attended the last two TedX events in Sacramento California and love how inspired I always feel afterwards. I'm sure you'll make that goal! So, last but not least: What's your favorite blog that you follow and can't get enough of?
Lately I've fallen in love with Fire + Wind Co! Ash Beaudin is a beautiful and inspiring soul on a journey to encourage and support women. Her blog is a treasure!
---