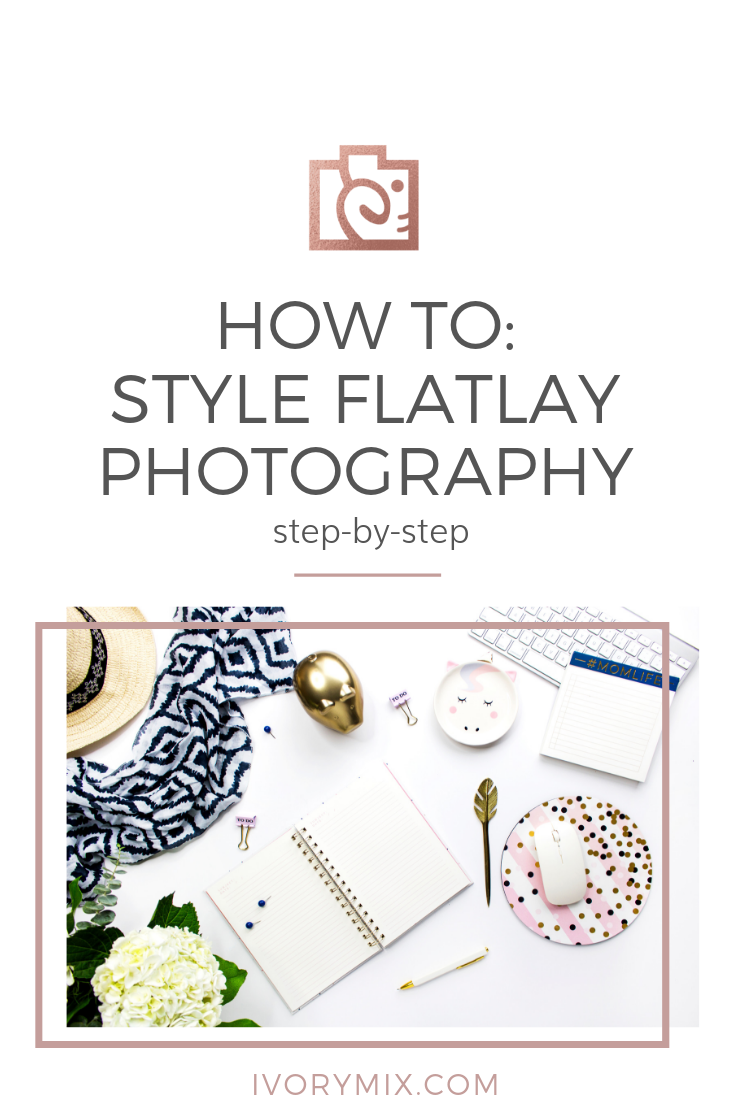 Who doesn't love a flat lay photo? It's one of the most popular graphic images used today. You can see it used in commercials on TV, in DIY tutorials on YouTube or your Facebook feed, blog post graphics, Pinterest, and Instagram.
First – Why the flat lay is great for marketing a blog on Instagram
As a broad and blanket statement, Social media is one of the top known ways to visually market your business along with your blog. More specifically, any kind of visual is typically the primary driver of any new marketing strategy on Social Media these days, which isn't all that new of an idea. I'm a huge fan of the TV show Mad Men and if you've seen it, you'll know the visuals in their advertising were extremely important.
With our generation, the idea is no different, it's just a different platform for marketing and advertising. Which is where Instagram comes in.
But, you probably landed on this blog post already wanting to get your grips on Instagram visuals because you know it's a powerful marketing tool. So, why is the flatlay so popular and why should you focus any energy on it?
The term is actually called "Knolling" and dates back to 1987 when a janitor laid out all his tools for a single photo. This photo type has morphed into more than just a photographic style though. In marketing, advertising, and blogging – it works as a magical visual that demonstrates a lifestyle and transports your audience into the screen from the photographers perspective.
This is what you want to do in your business. Give your audience a glimpse into what it's like to purchase your products or services or what it's like to "be you". Whether you teach people how to become a full-time blogger or teach them how to lose weight, or are selling your Graphic Design service – Transporting your audience into your world, even just for a second, can make your "product" instantly more appealing and approachable.  It can really convey a sense of what it's like to be you, work with you, learn from you, or become better because of working with you or buying your products, which makes this style of photography become more than just a pretty visual.
It's a powerful visual. What better visual message is there than to demonstrate any one of those things to your audience?
Step 1: Choose your color palette + find props
To get started with planning a flat lay, use this tip I shared recently on Instagram to "Paint a flat lay". The trick to painting a flat lay is simple. You will plan your color palette of "paints" but in this case – your paint is your props.
Choose props from anywhere and everywhere in your house that matches your color scheme.
Once you've gathered everything together, you now have many props to play with for multiple photos. You don't have to use them all or use them all in each photo.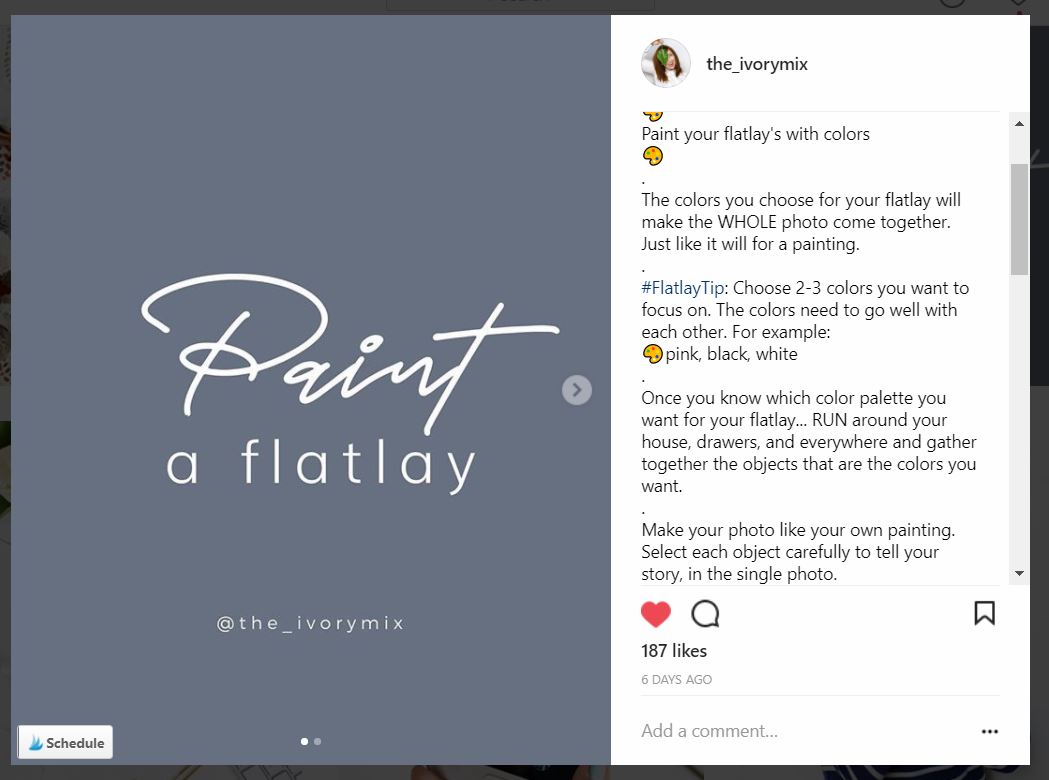 Props commonly used for flat lay photography:
Tech, Phones, Laptops
Flowers
Fabric and linens
White / Colored boards as backdrops
Books and journals
Pens, painting tools, pencils
scissors
office supplies like clips, push pins, post it notes
Candy
Cookies
sweets and treats
glasses
wallets
bags and purses
. . . and so much more!

Step #2 – Decide how you will style your flat lay
The trick to the flat lay is simple. Keep your camera horizontal with the surface you are taking a photo of. Sounds pretty easy, right? Well, sort of. You've got to have a steady hand and sometimes, depending on the shot you need 4 hands!
Before we dive into how to "technically" take a flat lay photo, let's discuss the different types of flat lay's.
Know the Composition types
Grid / Diagonal Grid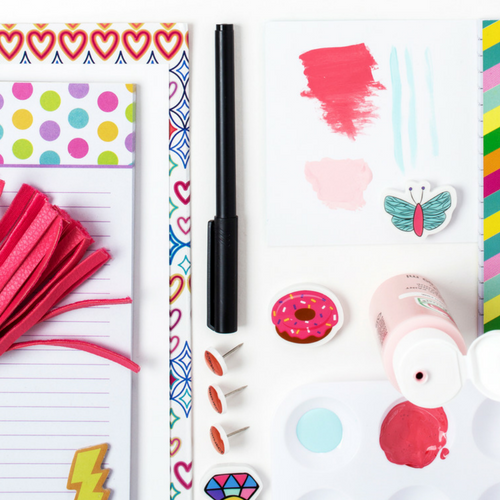 Free Form / Lifestyle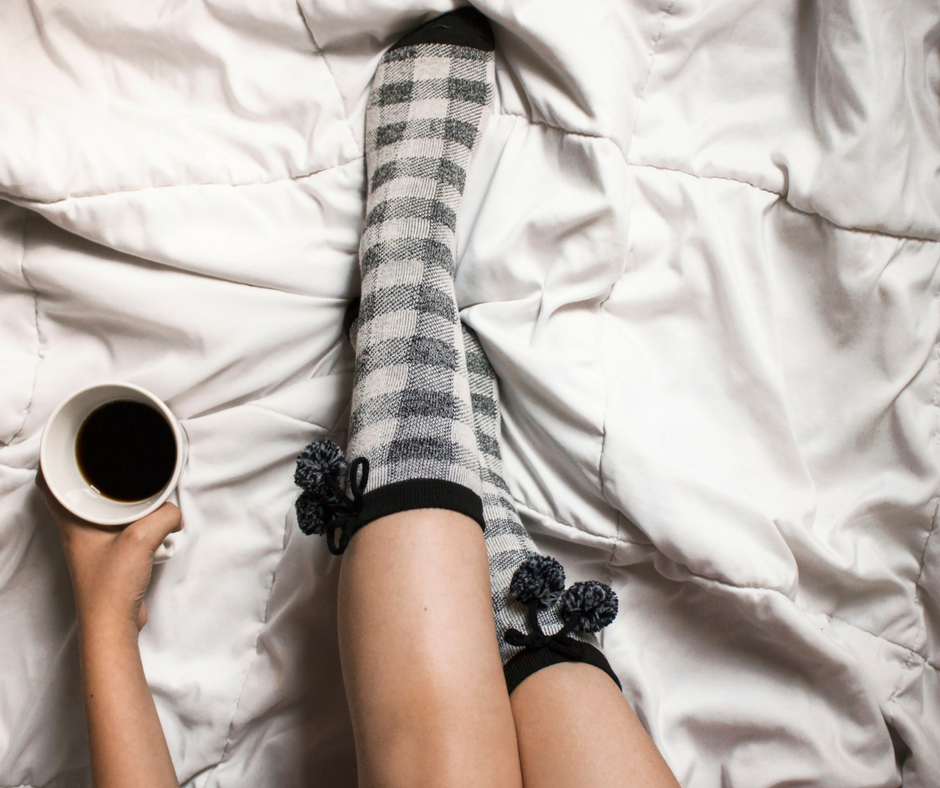 Minimalist (Negative space is great for text)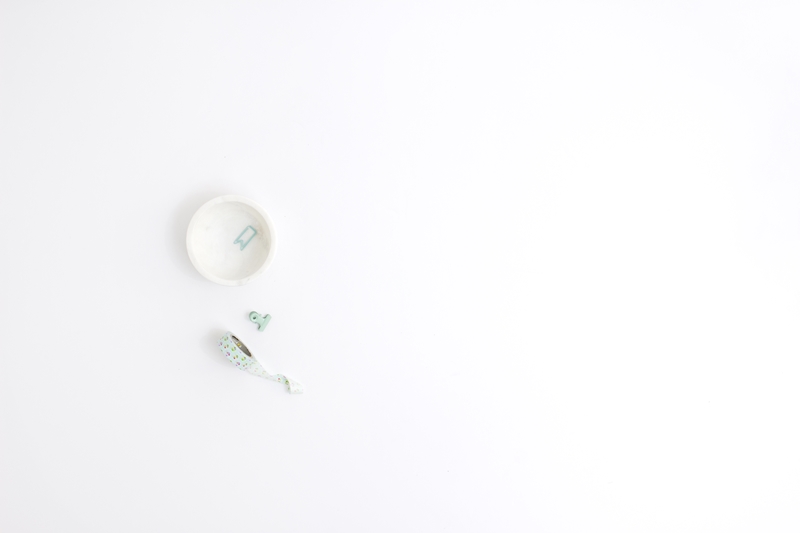 Mock ups / Paper / Tech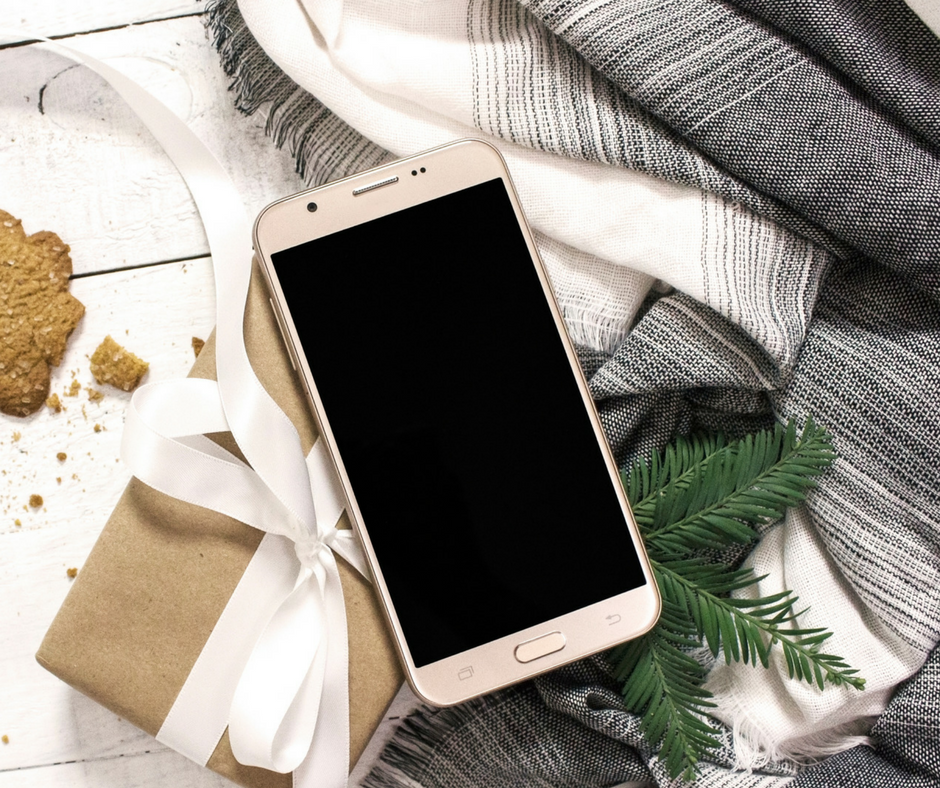 Textured Backgrounds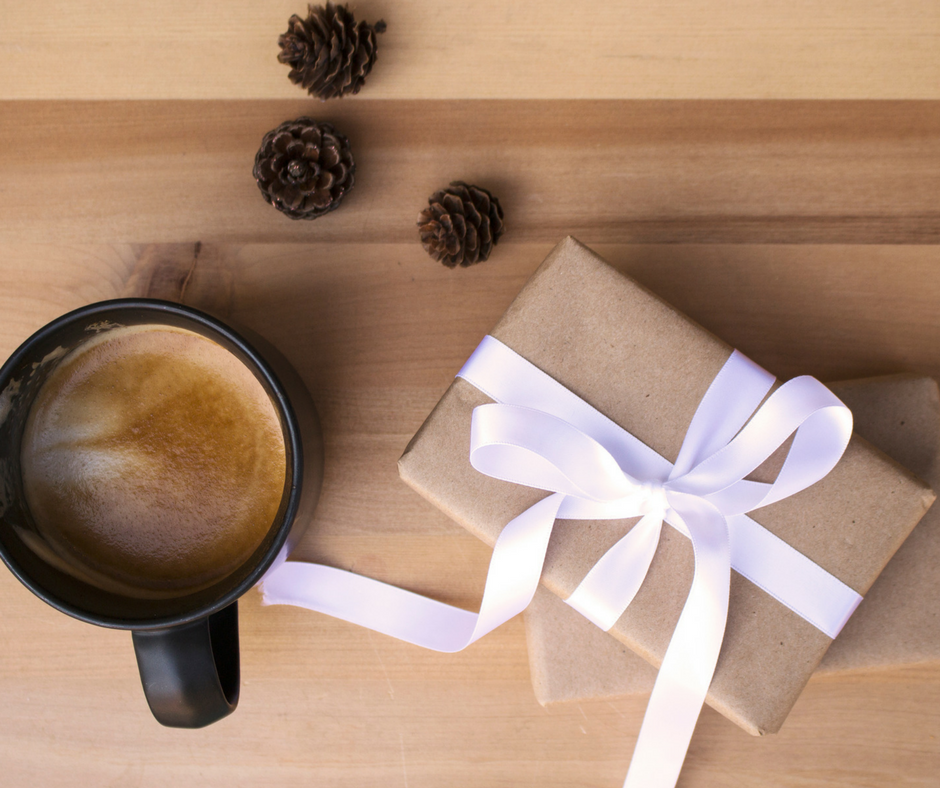 At a diagonal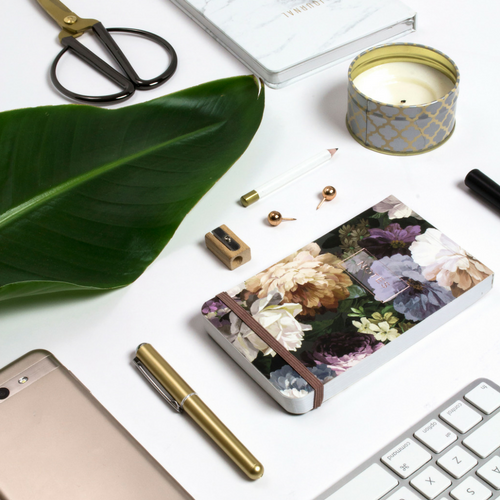 Step #3 – Decide if you'll be adding text to your flat lay in the future
When using flat lays on Instagram, you don't have to leave the photo as is. You can always add text after the fact! I like using fonts and elements from Creative Market, like this font pack I purchased not too long ago and am obsessed with!
Adding text can be a fun way to demonstrate the qualities of a product or a fun way to capture someone's attention.
If you will be adding text. Don't forget to leave some negative space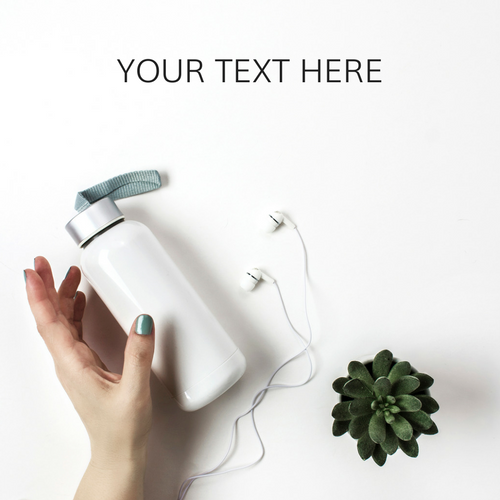 One of my favorite styles is when I can isolate text and shapes to land behind items in my scene. I made it easy for anyone to do with this styled prop kit that you can use right inside of canva. Below is an example.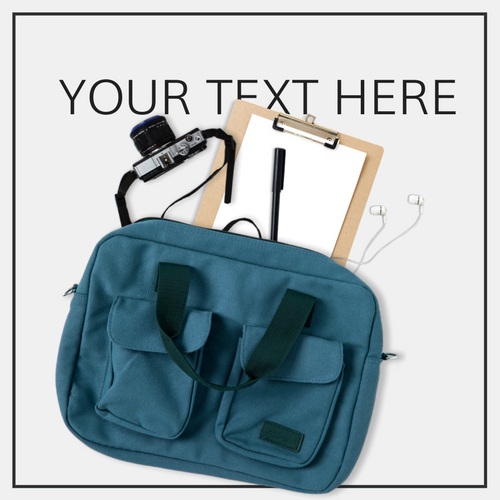 Step #4 Use free APPs to help you post-edit
You don't need these apps because your native camera apps will work just fine, however, it may be fun for you to play with some advanced tools and if you're looking for more in-depth ways to use your phone's camera, you can instantly learn how to use your camera phone like a photographer (me) when you enroll in our popular phone photography course here.
These are some suggested apps for advanced camera settings. Some are free and some are paid. None of these links are affiliates.
Afterlight – Great for color, filters, shape and letter overlays, and blending. (Costs $0.99 for basics)
Aviary – Great for overlays, memes, doodles, lighting, filters, and more. (Free)
Hyperlapse from Instagram – Super cool for making time lapse Instagram videos. (Free)
Instasize – Great for adding those white bars (or any color) and patterns to the sides. (Free)
Over – Good for basics (Free)
Snapseed – Great all around. (Free)
Videoshop – Great for editing Instagram videos, adding music, and more ($1.99)
VSCO Cam – Great for editing colors and lighting. (Free)
Word Swag – add text with more fonts and colors ($3.99)
Step #5 – Make sure you're at least demonstrating or telling the story behind your "products"
Whether you have a physical product, or because you sell a service which makes you the product, your audience will want to have a better understanding of how the "product" you are marketing works and how it helps them. Making use of the Flatlay style photo can help demonstrate all of that.
You can even take a series of flatlay photos and assemble them into a gif for demonstrating the unique functions of a products as demonstrated in the examples of gif's I've created below. You'll quickly learn that you'll get more responses and thoughtful comments anytime you help your audience learn how a particular product works.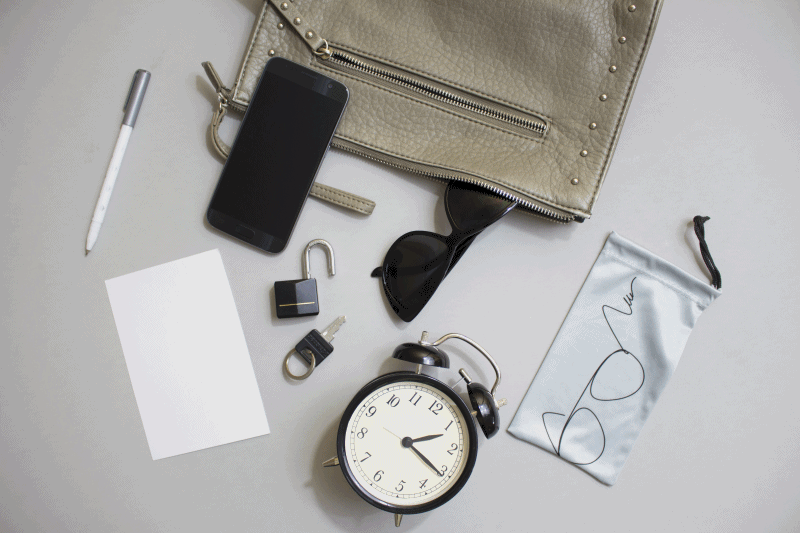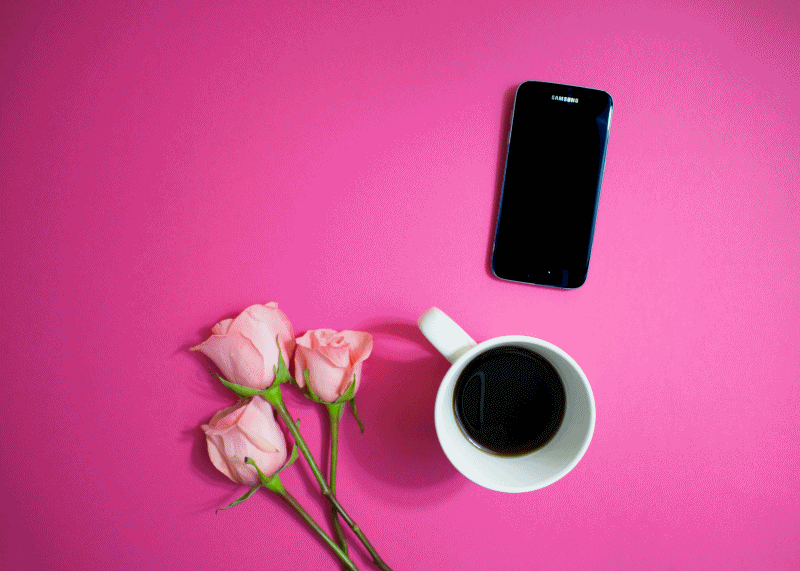 Step #6 – Share your flat lays on Instagram to grow your audience and increase engagement
Since 2014, Instagram users have increased astronomically. There's been buzz that IG users are now out-shooting Twitter users. Whether that is true or not, IG is growing with the addition of things like Instagram Stories and Live video. It's no wonder that an increase in the ways we can use it would increase the number of users, which is probably why it's becoming one of the most important social platforms for bloggers today.
The incredible thing about Instagram is that there's a high level of engagement. Once you have a following and regular supporters, you'll discover that there can be more regular engagement on Instagram than you might see on Facebook and Twitter.
But this only happens if you are posting regularly but once you do, this means more clicks to your blog, more comments, more likes, and so on.  Thus, it' becomes important to harness this opportunity by spending more quality time on Instagram and using images that pull your audience in. Like the flatlay.
If you're itching to share more flatlay style photos on your Instagram but haven't quite had the time to take photos yet, you can grab a number of free stock photos from our library when you sign up below. You'll not only get your hundreds of free stock photos, but you'll also find many more resources, be given an opportunity to join our Facebook community and frequently free social media challenges (like our upcoming Instagram challenge coming out soon) to help you learn more about how to grow your blog, social media and photography skills.
? LOOKING FOR MORE PHOTOGRAPHY OR INSTAGRAM TIPS AND TRICKS? HERE ARE SOME OF OUR FAVORITES:
Be sure to check out our other photography related blog posts.
Make sure you read this blog post about creating 30 days worth of Instagram content here and learn how to create a colorful month of content in as little as 5 minutes.
Plus, check out these Instagram tips: