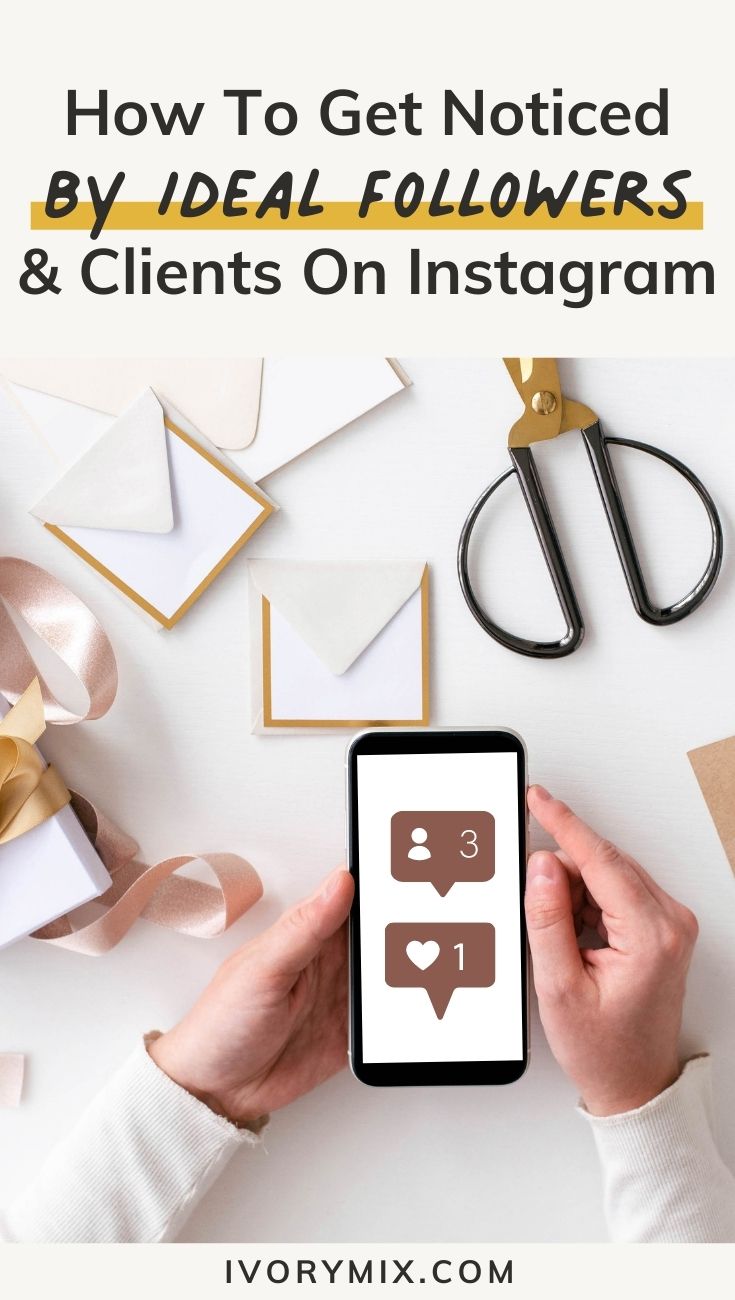 Are you struggling to be seen and heard by your ideal followers on Instagram?
Instagram is a sweet spot for business owners hoping to grow their influence online. The social platform is home to over 500 million daily users — you heard that right! If I were to bet, I would say your ideal audience is probably on Instagram just waiting for you to reach them with your amazing content. 
In this post, I'm going to share with you all of my best tips and tricks on how to get noticed by those ideal clients on the Instagram platform and how to get your audience to engage with your content.
Want to skip the read and watch instead? Check out the video on youtube here:
Step #1 — Know Your Ideal Client's Content Love Language
To learn this important info, ask yourself: What problems is my audience struggling with? What words do they use to describe those problems? What results are they looking for?
Then, think about what authority you have on that particular pain point that you can share with your audience who needs answers.
Take that information and summarize it in your bio, utilizing your niche keywords and the words your audience uses to describe what they struggle with. This method makes your bio match what they're looking for! 
A picture's worth a thousand words, so here's a visual example of this strategy: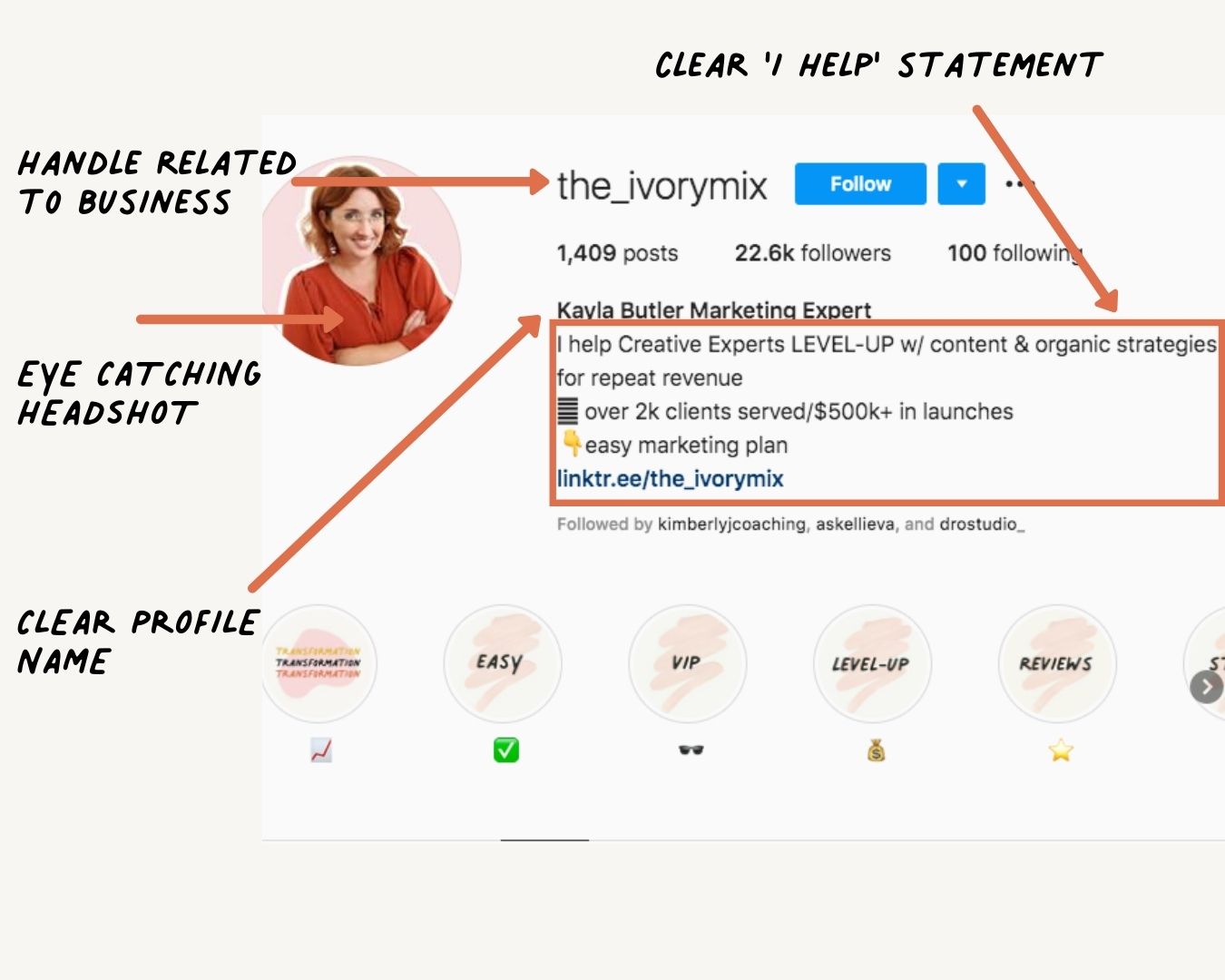 Now, if you're really looking to get noticed on Instagram, you'll want to start sharing client testimonials as well so you can gain immediate authority and social proof. Do this by sharing a success story that will perk up the ears of your ideal client. When they land on your profile, they'll be excited to see how you've solved problems like theirs for your other clients, and they will be hooked.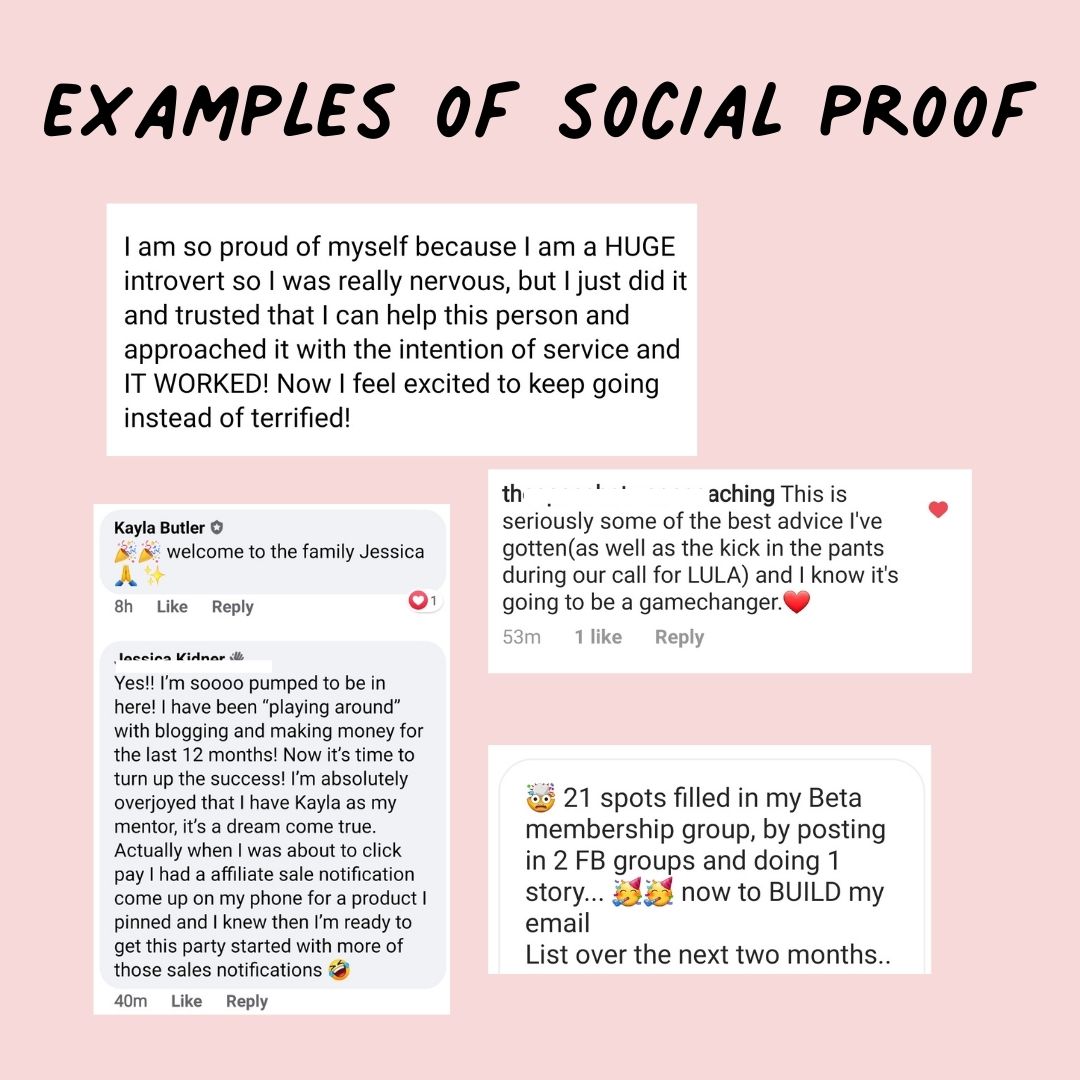 Step #2 — Know Where Your Clients Hang Out and Be Active In The Same Communities
You can discover Instagram communities by searching hashtags and other niche accounts related to your topic. The accounts that you discover don't have to be competitors necessarily, but they can be other people who are serving your same ideal audience. Spend time researching and finding people and communities you can tap into through hashtags, and then commit to being active and engaged in these communities. 
Step #3 — Create Consistency and an Aesthetic Look in Your Account
When a potential new follower visits your account and they like what they see visually, they're more likely to follow. Your Instagram doesn't have to be perfect, but putting some thought into the look and consistency of your account is going to immediately boost your trust factor and make you look more professional. This is how you come across as an authority in your industry. 
This is why I serve the Ivory Mix Content Membership with 30 days of photos and graphics for their Instagram that they can customize to fit their brand and create a consistent and cohesive Instagram feed in a matter of minutes. Click here to find out more about the membership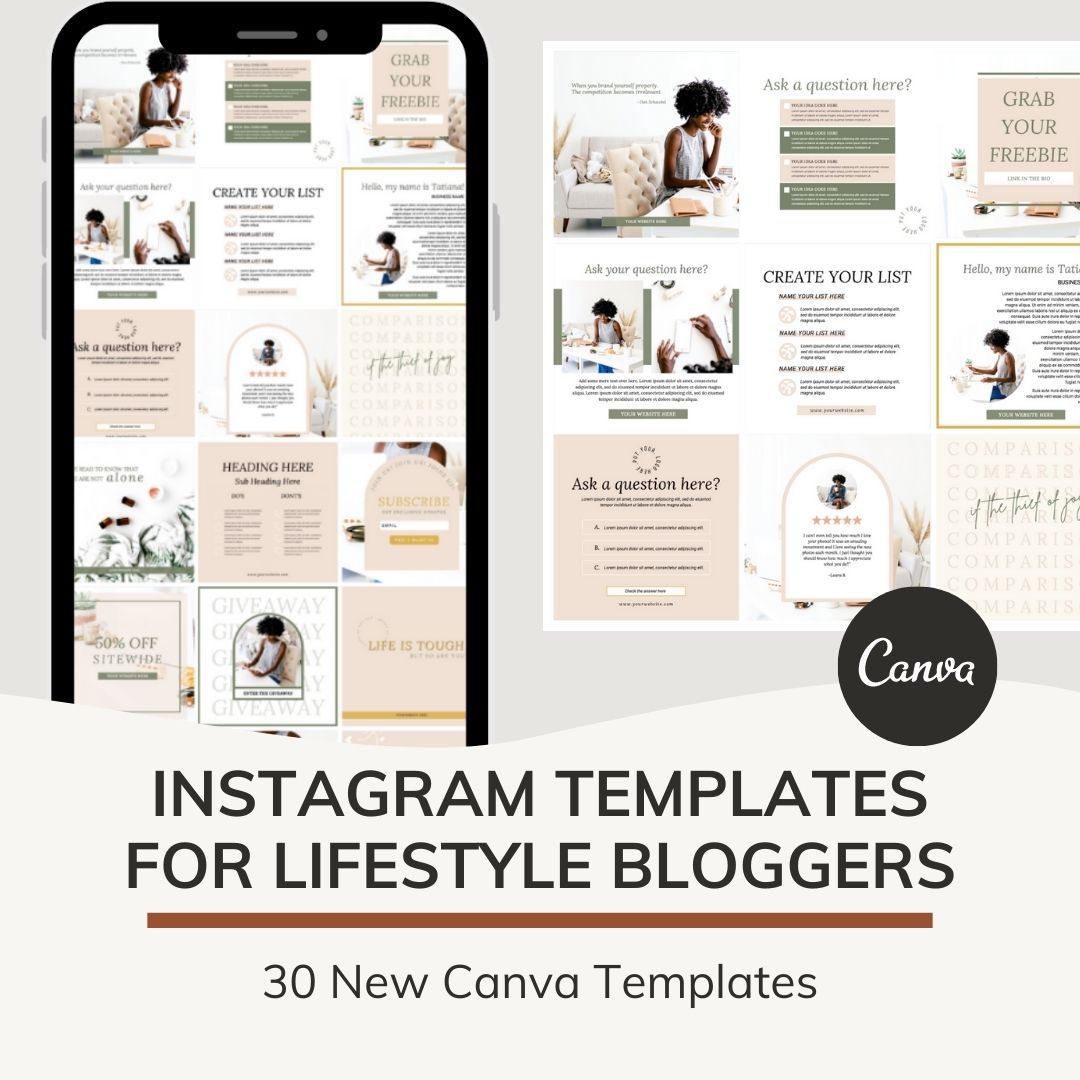 Step #4 — Find Ideal Clients Through Content on Hashtags
You've done the research to find those hashtags that fit your niche in step #2. Now, it's time to dig in! Search that hashtag for the most recent posts. Instead of clicking on the TOP post, go to the most RECENT one and look for faces and approachable people who are using that hashtag. 
Choose an account, and visit their page. Check out their stories to see if they've posted something relevant to a topic you can relate to, then reply! Engage in conversation with them, comment on things you have in common, ask how things are going, and just put yourself out there to see how you may be able to help them. Being a real person and opening up a conversation is a great way to connect with ideal clients and to go above and beyond to serve them.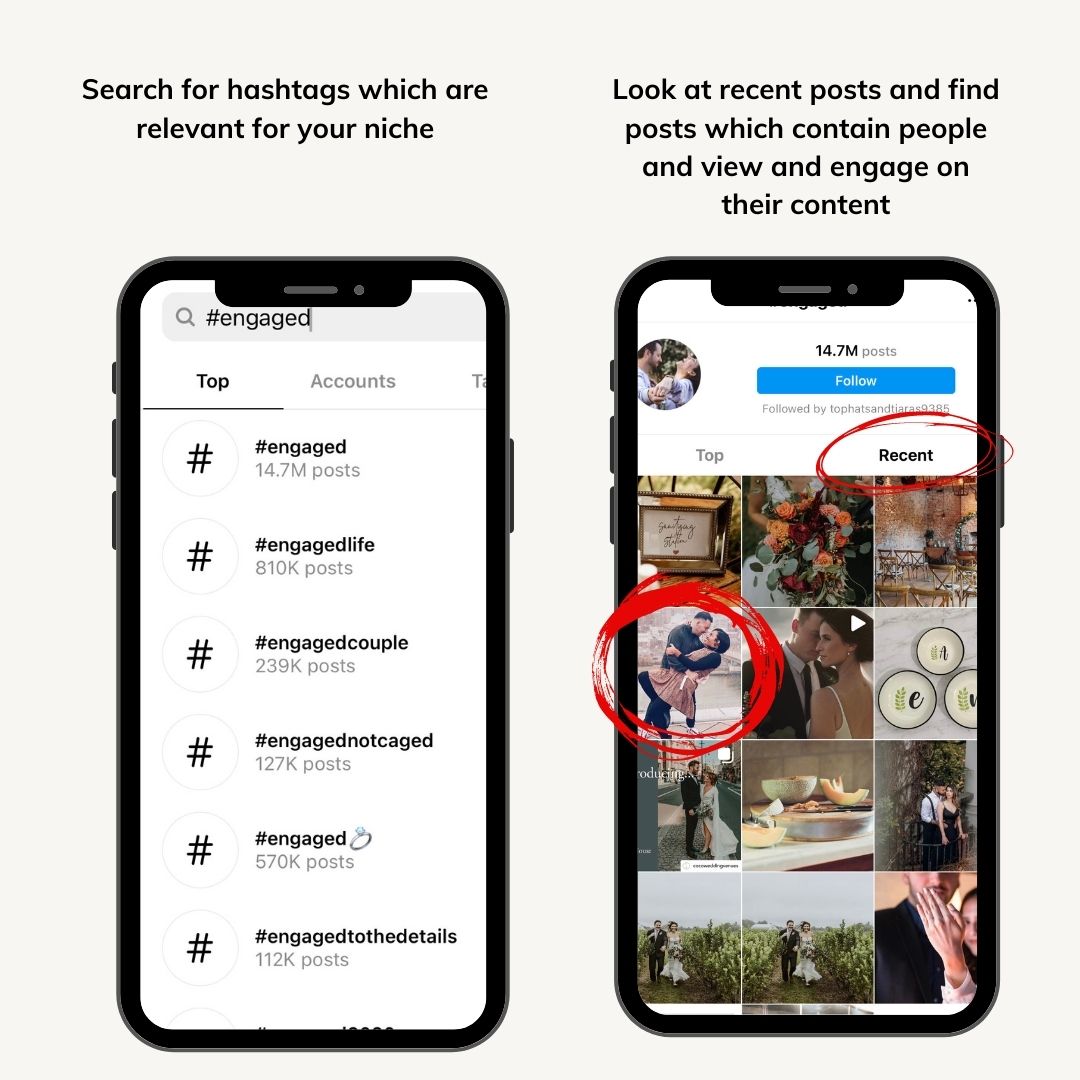 Step #5  —  Get Active on Your Own Account
It's time to get busy on your own account! Start posting in your stories, talking about the results you're seeing with your clients, showing what you're working on, giving behind-the-scenes peeks, and sharing your offers and promotions. 
Get even more reach by adding hashtags to your stories just like you would in your content. On Instagram, you can use up to ten hashtags in your stories. Simply add them to the text of your stories, and then pinch them in the corner so they aren't huge and overwhelming. This is an effective tip to boost your story reach!
Step #6 — Be SEEN and HEARD
Simply put: be everywhere. Be on video, be on reels, be on IGTV, be active in your stories. In addition, be in places outside of your own account by collaborating with other content creators.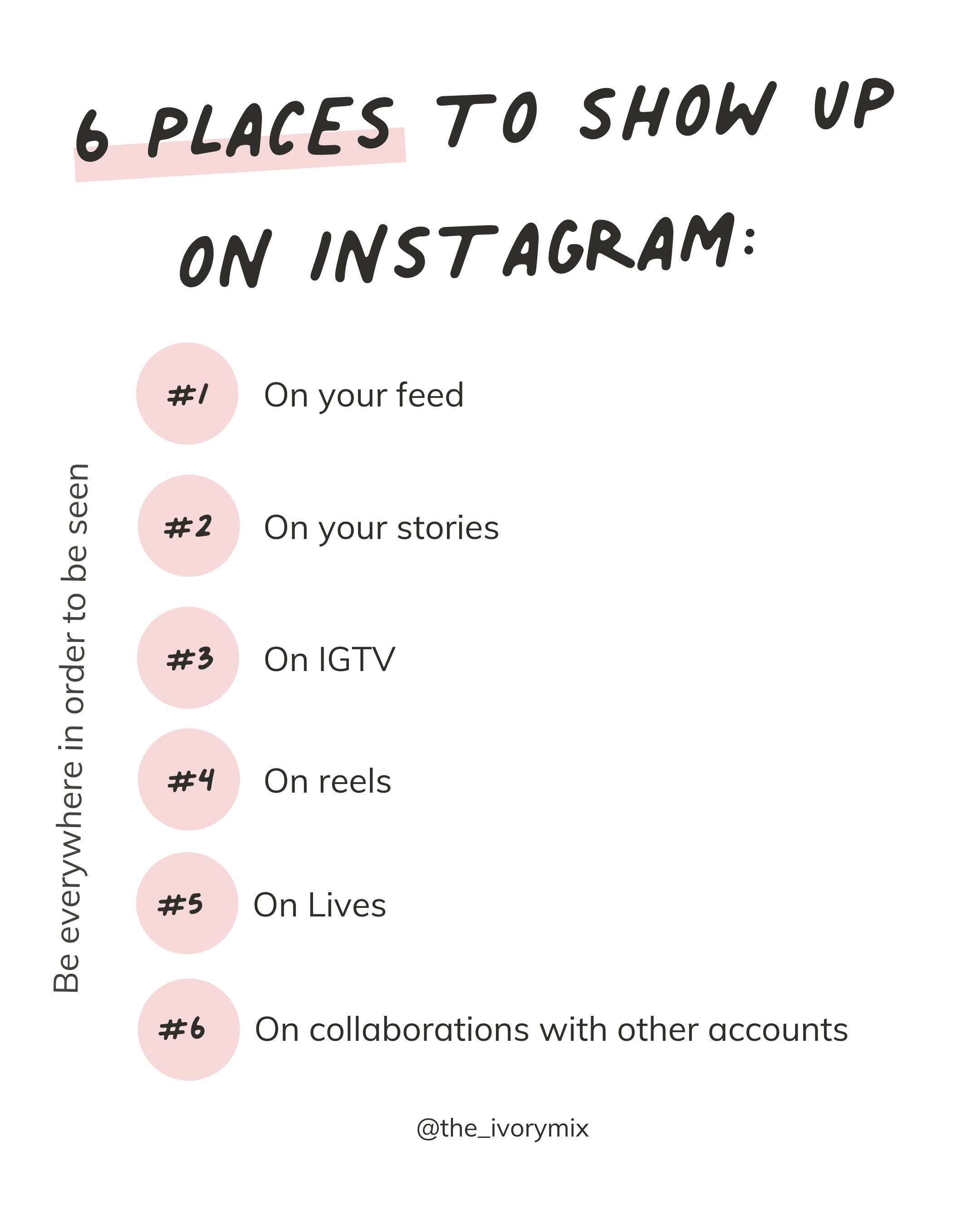 Opportunities like these are everywhere! You can do guest blog posts or guest podcast interviews for instance. Reach out to those who have similar niches or accounts, those with similar ideal clients, and start building a collaborative relationship. 
To get your face and offers in front of new eyes, share each other's content, do story takeovers, or go live together.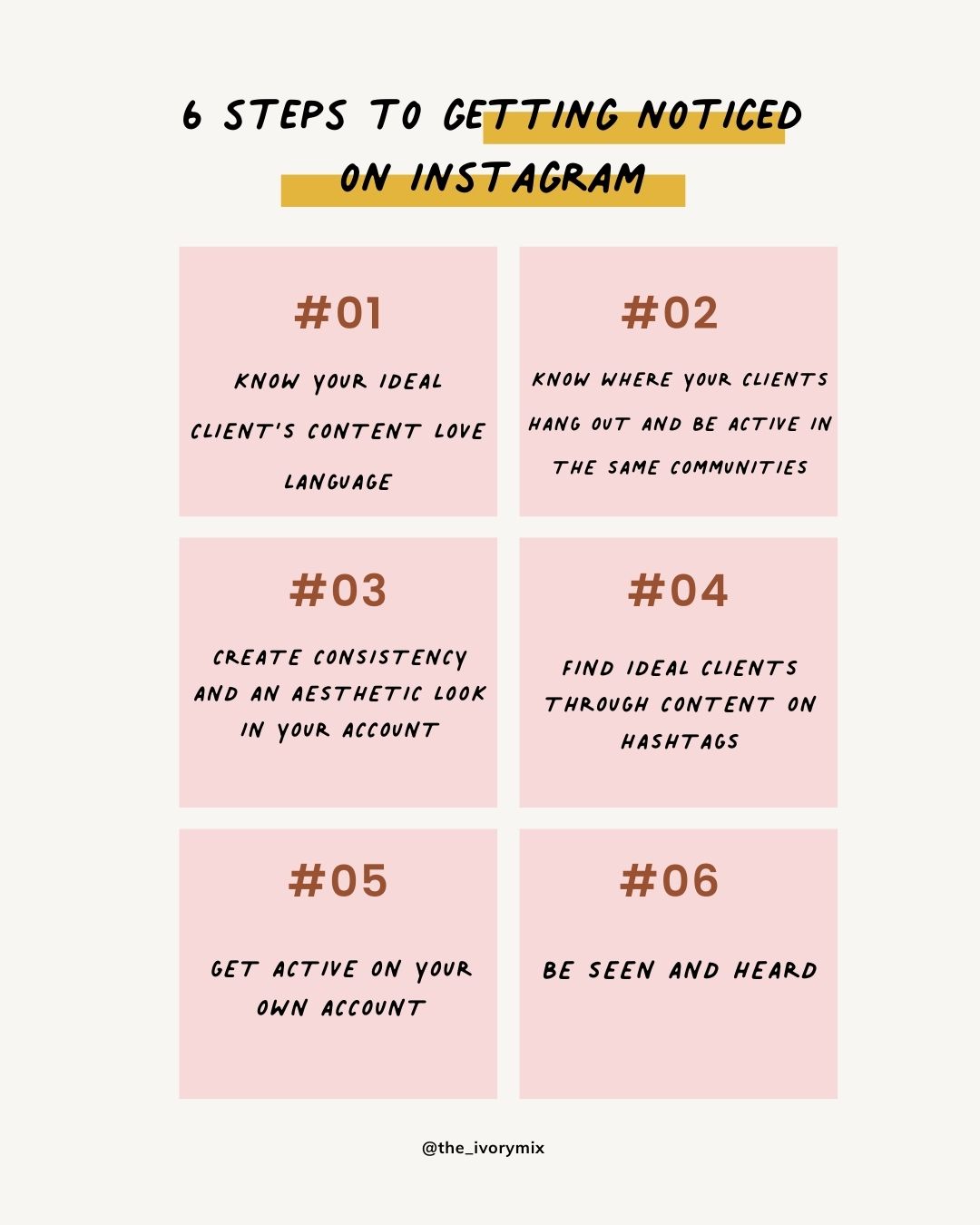 What Next?
Ready to sit down and plan your Instagram content for the week? Click here to get the Instagram post planner and checklist

Keep Reading
Want to know more about how to grow your Instagram following with content? Then check out these blog posts for further information