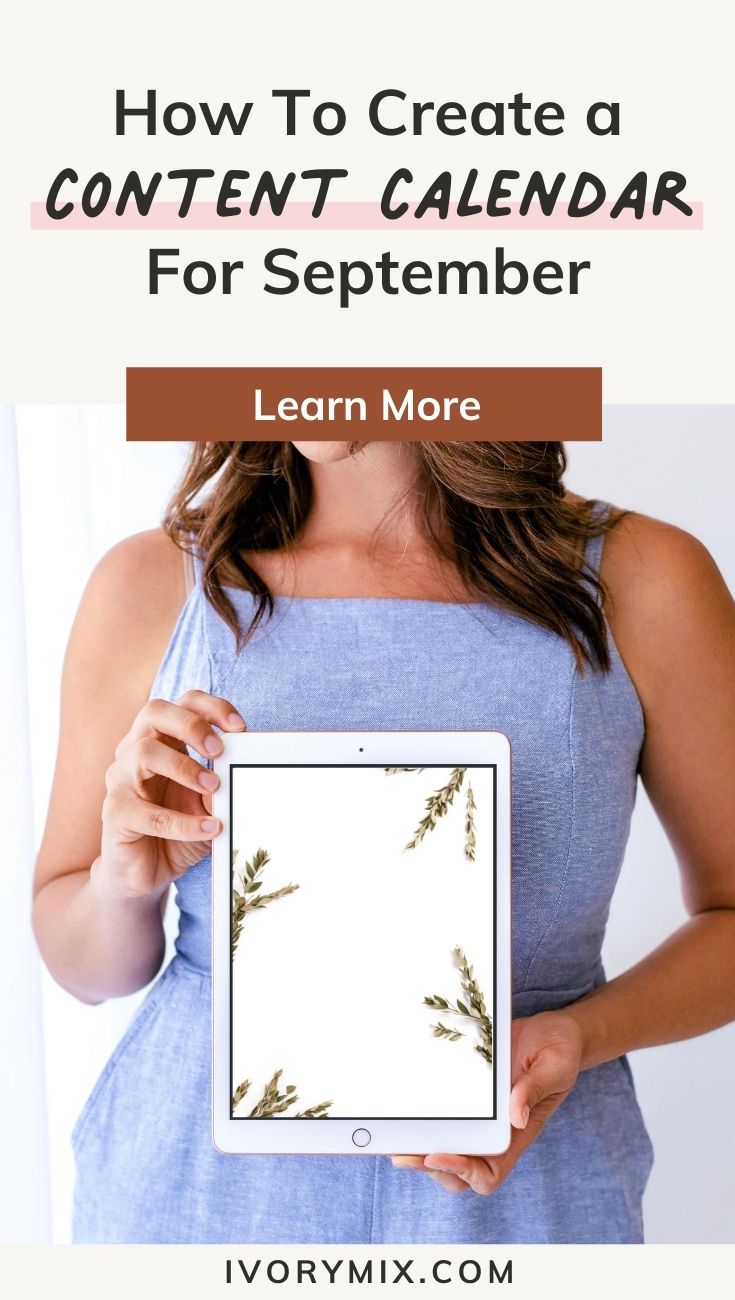 Craving a social media presence that maximizes your visibility and boosts your brand?
Every entrepreneur knows that relevant, engaging social content is essential for building a thriving online presence, but creating that content month after month can be downright exhausting. If your creativity is tapped out, and you need a little help mapping out September's social content, you've come to the right place. I've done the research, gathered the information, and designed this collection of content ideas for the month of September. From month-long themes to daily holidays, this guide is packed with content ideas to build your brand.
Choose topics from the ideas below that speak to your target audience, throw in a little personalization and a dash of your own brand voice, and you've cooked up a content plan that'll keep your audience engaged and entertained all month long. 
SEPTEMBER HAS ARRIVED!
Summer has come and gone, and the bustling activities of fall are beginning to pack the calendar. Many of your social media posts will center around the changing of seasons, education, and back-to-school topics, but there are plenty of other themes and holidays to remember and celebrate in your posts this month as well. 
From the obscure holidays to well-known remembrances — we've got your September social content covered. Let's jump in! 
GENERAL THEMES FOR SEPTEMBER
Use these hand-picked ideas to kick off giveaways, promote sales and blog posts, and encourage engagement in your community. 
The Official End of Summer/Labor Day

Back to School

Education and Literacy

September 11th

The First Day of Autumn

Maybe try this list below list to create unique and personal content that helps tell your story.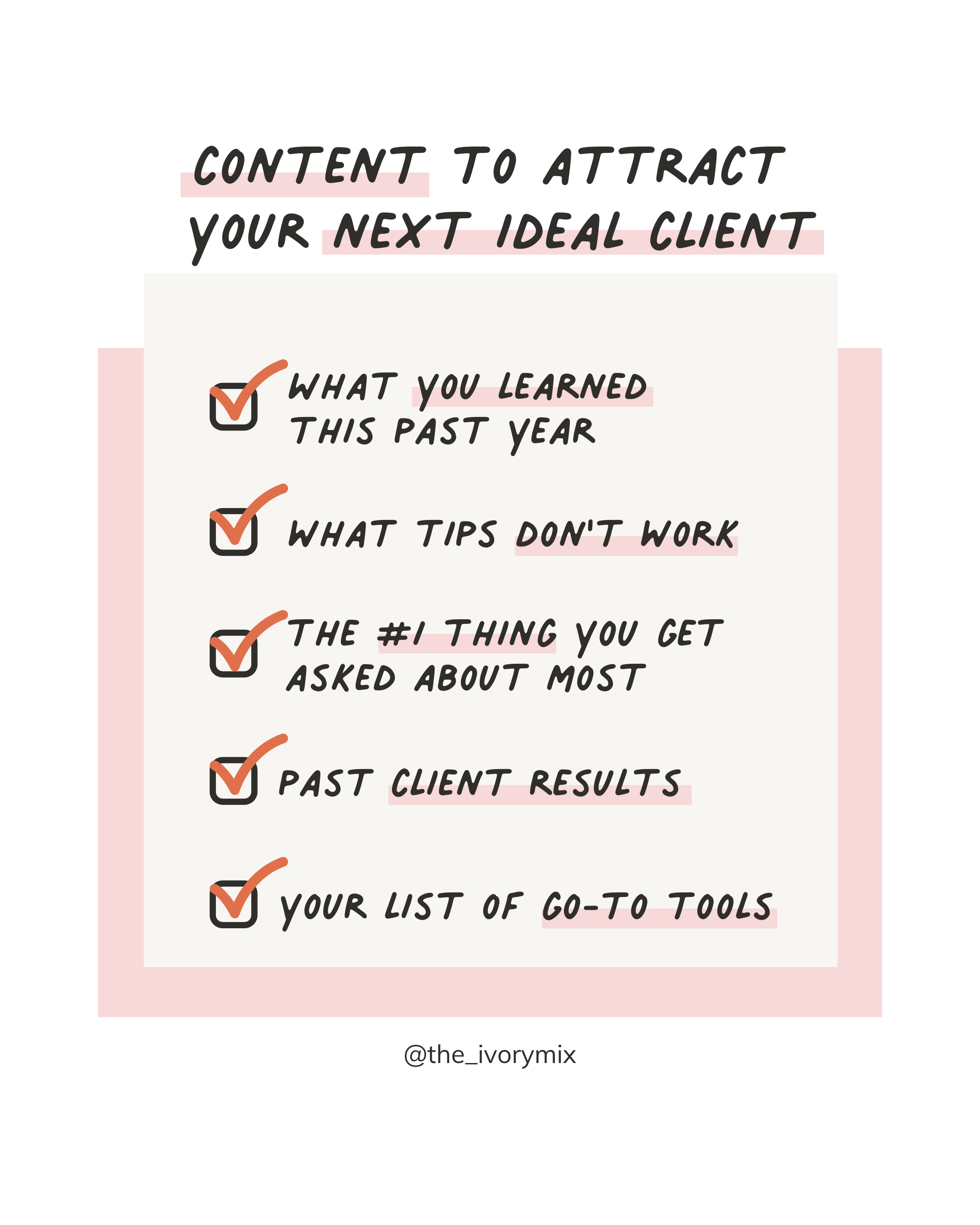 SEPTEMBER CELEBRATIONS AND OBSERVANCES
Highlight a few of September's month-long themes and observances on social media. Use these ideas in your content plan to build excitement and unity around an upcoming event, season, or cause:
SEPTEMBER WEEKLY THEMES 
Create a week-long post series using ideas from this September theme list:
SEPTEMBER DAILY HOLIDAYS AND HASHTAGS
Find a reason to celebrate with your audience every day! Scan through our list of September holidays, searching for those that will strike a chord with your audience. Personalize your posts to fit your own brand voice. 
Be sure to include relevant hashtags, too! They'll increase your reach, so your content is seen by a larger audience.
National Blueberry Popsicle Day (2)
Share a healthy recipe or selfie with your own #blueberrypopsicle — a sweet way to commemorate the end of summer!
#blue #blueberry #blueberries #blueberries🍇#blueberrypopsicle #nationalblueberrypopsicleday #treats #treat #treatyoself #dessert #yummy #eats #junkfoodjunkie #popsicle #foodie #food #foodlover #foodlove #foodofinstagram #foodporn #foodstagram #foodphotography
 Lazy Mom's Day (4)
On this day, Mom gets her own time out to relax, rest, and just be lazy. Share how you'll be celebrating and give your audience some relaxing suggestions. Enjoy, mamas!
#LazyMomsDay #NationalLazyMomsDay #LazyMomsDay2020 #Moms #MomsOfInstagram #relax #chillax #rest #lazymomsunite #momlife #sillycelebrations
International Day of Charity (5) 
Celebrate giving by creating graphics of inspirational or motivational quotes and providing links to your favorite charities. 
#CharityDay #charityday #l #charityevent #charity #helppeople #hope #lovehumans #bhfyp
Read a Book Day (6)
Share your favorite book, whether it be a read-aloud you love to share with your children or one you've enjoyed all to yourself. 
 #ReadABookDay #readabookaday #bookstagram #screenwriters #veteranwriter #militarythrillers #thrillerbooks #thriller #thrillerbook #veteranauthors #thrillerstory #veteranauthor #veteranwriters #books #readabookadaychallenge #thebookmarketng #vision #amreading #militarythriller #bookish #bookporn #booklover #bookblogger #bookaholic #bhfyp
Labor Day (7) 
Promote a sale or run a special on products during this long holiday weekend. Share lots of pics to show your audience how you're celebrating, too!
#laborday #laborday2020 #labordayweekend #labordaysale #labordayfun #labordaygiveaway #labordaywknd #labordayspecial #labordaybbq #labordayworkout#labordayfood #labordayvibes #labordaygetaway #takeabreak #relax #timeoff
National Teddy Bear Day (8) 
Share pictures of everyone's most-loved toy.
#nationalteddybearday #teddybears #teddybearsofinstagram #oldfriends #stuffedanimals #beloved #nevertooold #nevergrowup #vintageteddy 
September 11th/ Patriot Day (11)
Take a pause to remember where you were on that fateful day and to honor the heroes, victims, and survivors of the attack on our country.
#911Day #neverforget #911memorial #september11#september11th #september112001 #compassion #humanity #empathy #goodnessprevails #911 #neverforget911 #neverforget #patriotday #wewillneverforget #remember #love #memories #photography #life #instagood #like #instagram #happy #picoftheday #friends #me #photooftheday #photo #history #ilove #likes #family
National Video Games Day (12)
Are gamers a part of your audience? They'll love a chance to boast about their favorite games and hear about yours, too!
#NationalVideoGamesDay #videogame #ps #videogames #gamer #gaming #game #playstation #games #xbox #nintendo #cosplay #gamers #art #xboxone #cosplayer #instagamer #gamergirl #anime #pc #fortnite #instagaming #twitch #nintendoswitch #retrogaming #videogamecosplay #pcgaming #fanart #geek
National Grandparents Day (13) 
Love on the nanas and papas in your audience today, and share ways to celebrate all the grandparents in our lives. 
#NationalGrandparentsDay #grandparent #maskup #family #grandparents #grandpa #grandmother #grandfather #love #grandkids #grandma #history #maternal #bible #original #familytime #greatgrandparents #nana 
International Day of Peace (21) 
Use your influence to spread the word about Peace Day, including activities that are taking place in your community to promote peace.
#PeaceDay #peaceday #peace #goal #impact #peaceoneday #globalgoals #un #unitednations #sustainabledevelopmentgoals #sustainability #development #internationaldayofpeace #partnership #peacebuilding #globalgoalun #youth #goals #world #pod #instasdgs #instaunitednations #instaimpact #instagoals #instaglobalgoals #travel #summer #envision 
Miniature Golf Day (21) 
Mini golf is the perfect social-distancing activity! Visit a local mini-golf course and share a selfie of your fun experience. Encourage your readers to do the same. 
#MiniGolfDay #minigolf #golf #miniaturegolf #crazygolf #puttputt #adventuregolf #minigolfing #crazygolfing #crazygolftour #golfer #crazygolftravel #minigolfers #minigolfer #golfing #crazyworldofminigolftour #cocktails #crazygolfers #crazygolfer #puttputtgolf #golfers #miniaturegolfcourse #minigolfcourse #adventuregolfing #golfcourse 
First Day of Fall (22) 
What do you love most about fall? Share with your readers and ask them to share their fall faves.
#1stDayOfFall #firstdayoffall #fall #octoberfurfest #shopnow #fallintofur #minks #furs #furthrows #newstyle #newyear #bigsavings #colorfulfurs #wearebringingbeauty #womeninfur #stunning #thursdaymorning #furfriday #uniquefurs #furinjune #fallfur #newcollections #refreshed #fallwardrobe #furinjuly #furgame #furinmay #throws #spring #blackandwhite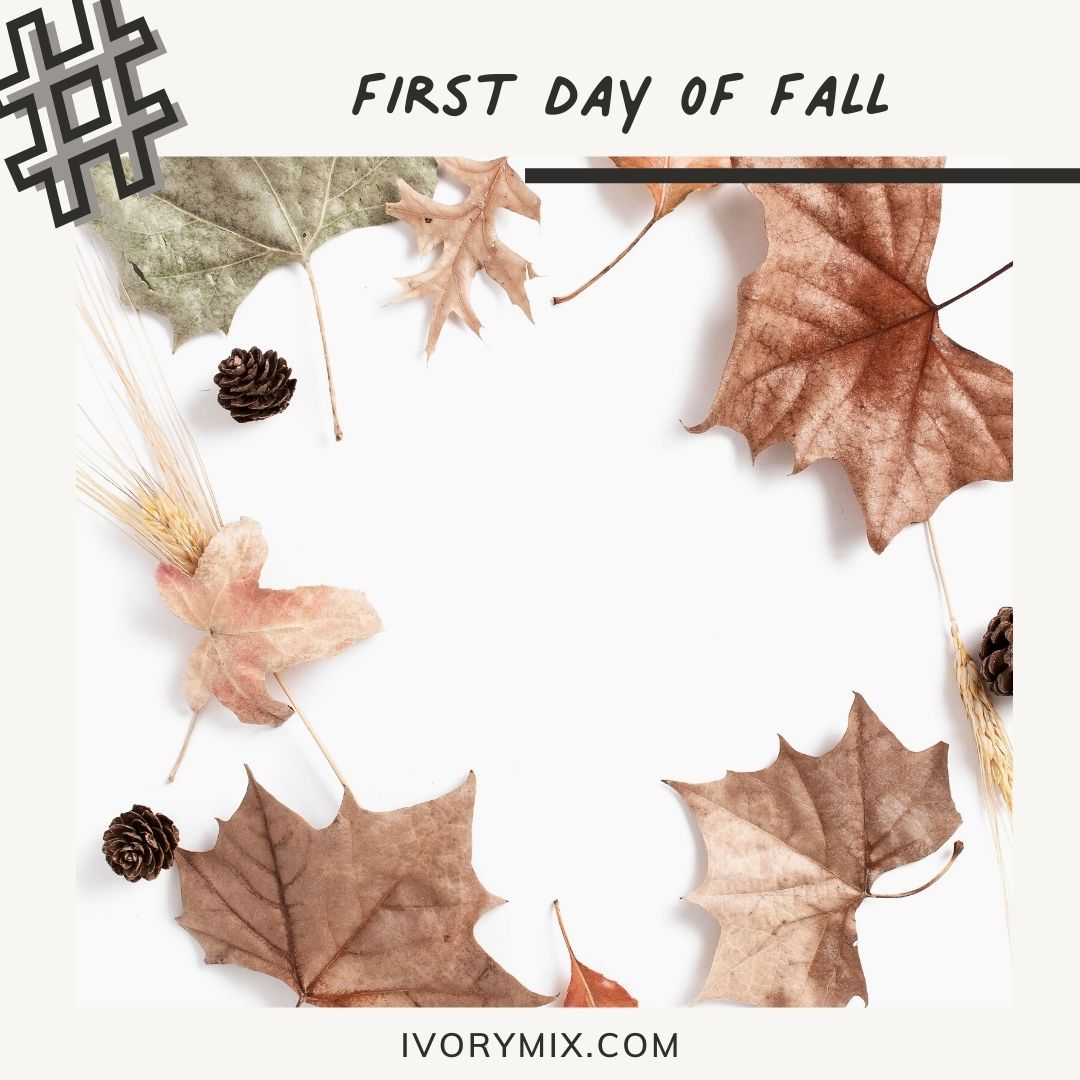 Car-Free Day (22) 
Promote fitness and give the environment a little boost by going car free for the day and challenging your readers to do the same. 
#CarFreeDay #carfreeday #cfd #carfreedayjakarta #bhfyp
World Tourism Day (27) 
COVID-19 may have ruined your 2020 travel plans, but there are still safe ways to explore the great wide world out there if you take the proper precautions. Share your favorite social-distancing destinations or road trip inspirations with your audience, plus dream about future post-COVID expeditions. 
#WTD2020 #WTD2019 #worldtourism #travel #beautifuldestinations #tourist #world #takemeback #blacktravel
National Good Neighbors Day (28) 
Inspire your audience with ways to be a good neighbor and serve their community.
#GoodNeighborDay #goodneighborday #farmvilleva #neighbor #forestofflowers #justlisted #socalhomesforsale #quotes #estates #luxurylifestyle #luxuryhomes #listing #home #properties #homesforsale #milliondollarlisting #compasseverywhere #ladybird #beagoodneighbor 
International Coffee Day (29) 
Post a pic with your cup of Joe and share your morning routine with your followers.
#InternationalCoffeeDay #internationalcoffeeday #coffee #coffeelover #coffeetime #coffeelovers #coffeeshop #cafe #coffeeholic #latte #coffeeaddict #coffeeday #latteart #specialtycoffee #kafeinacoffee #kopi #coffeegathering #coffeeevent #coffiesta #coffeefaith #finecupcoffee #coffeebreak #journeeinternationaleducafe #coffeeoftheday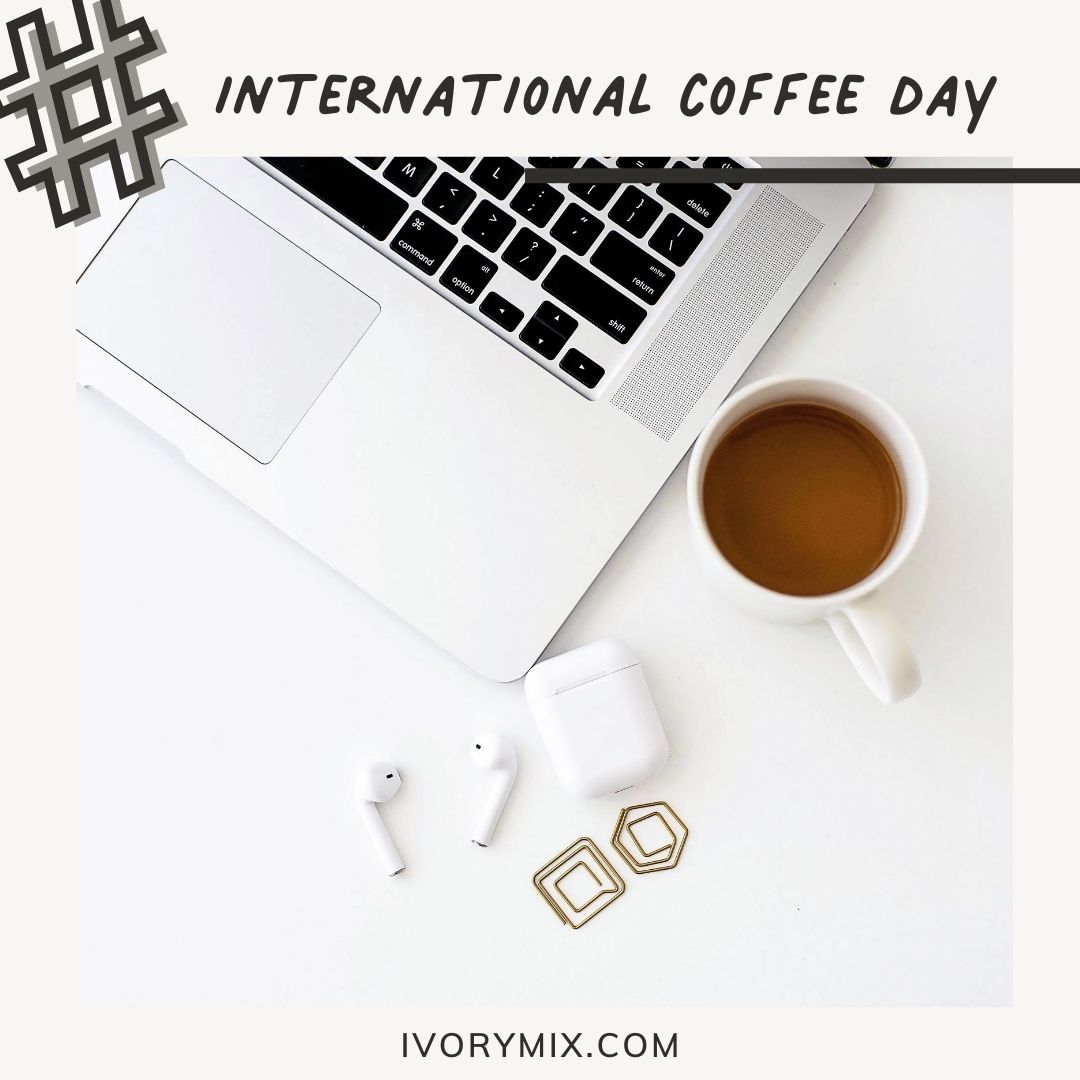 National Women's Health and Fitness Day (30) 
Motivate and inspire your audience to get healthy and love their body. Post a workout selfie and share how you get your fitness on! 
#FitnessDay #fitnessday #fitness #gym #fitnessmotivation #muscul #nopainnogain #bodybuilding #fitnessbrasil #gymfit #fitsaude #fitnessinsta #fitnessinspired #fitnessinstagram #sa #instafitnessgirl #defitness #fitinstaguys #fitnessinspirations #fitinstagram #fitinsta #fitnessdays #musculacao #fitgirl #musafitness #fitnessgirlbr #fit #musafit #fitnessgoals #bhfyp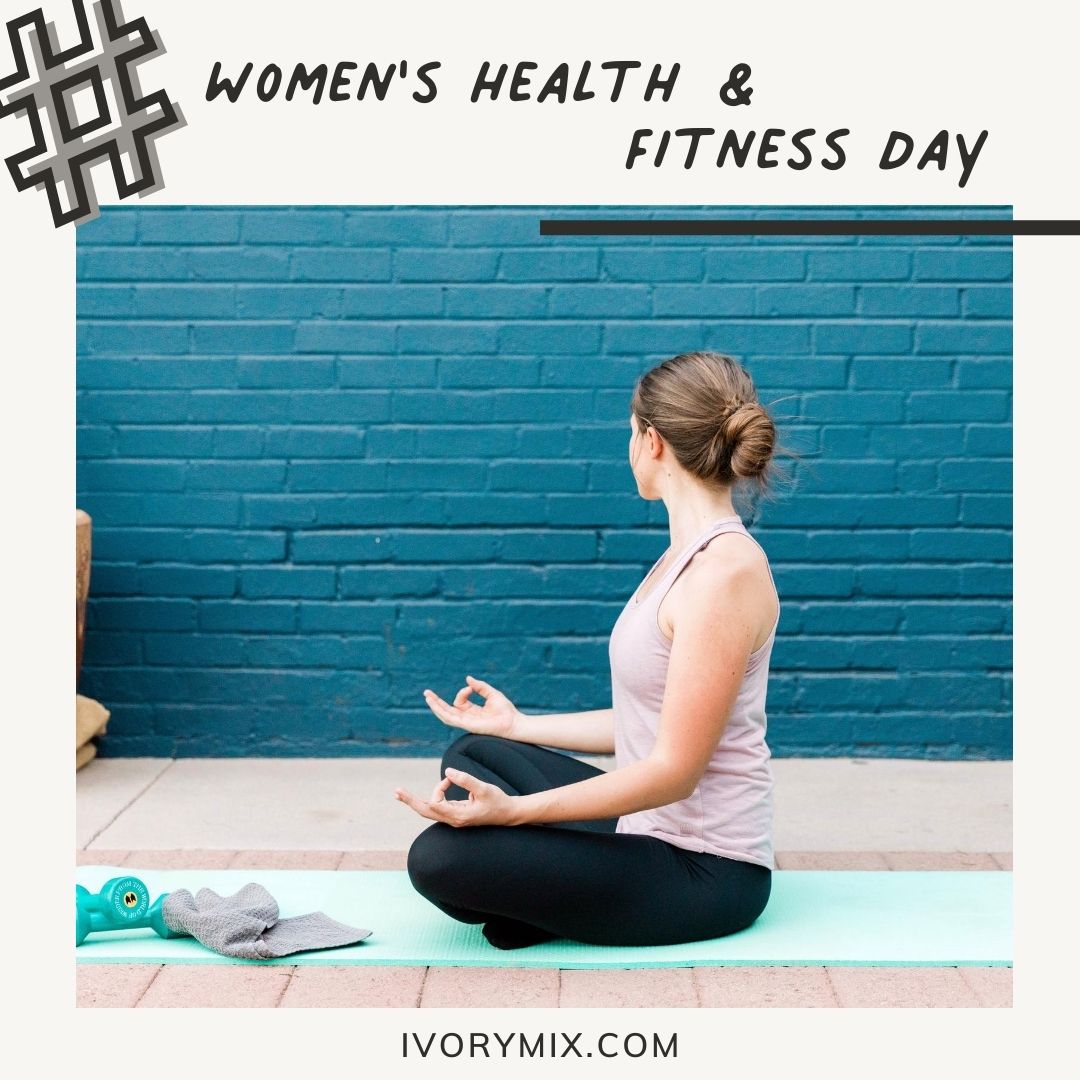 International Podcast Day (30) 
Link your favorite podcasts and ask your audience to share theirs! 
#InternationalPodcastDay #internationalpodcastday #podcastshow #podcastnetwork #podcastaddict #podcasters #podcast #podcasting #podcastlife #newpodcast #podcasts #itunespodcast #wellnesspodcast #fitnesspodcast #instapodcast #sportspodcast #podcastproduction #theprimitiverepublicpodcast #radio #monetizeyourpodcast  #podcasttips #podcastersofinstagram #podcastsecrets #bhfyp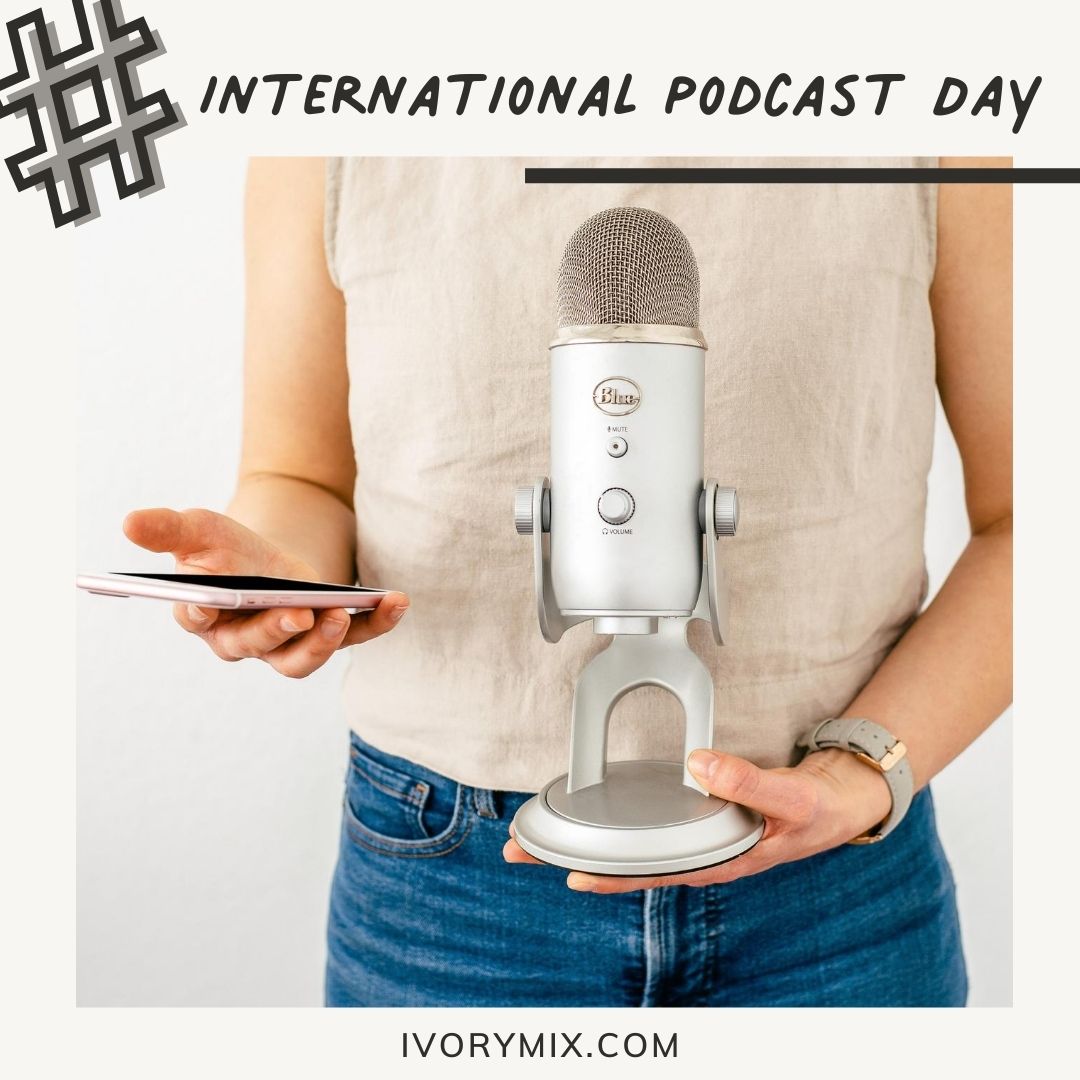 SEPTEMBER IMAGES 
Don't forget about one of the most important elements of your September content calendar — your IMAGES! Add stunning graphics to your social posts to capture the attention of your audience and pull them in to consume your content. 
Here are just a few examples of images from the Ivory Mix Membership that you can add to your social media posts. Click here to learn more about the membership and join the VIP waitlist.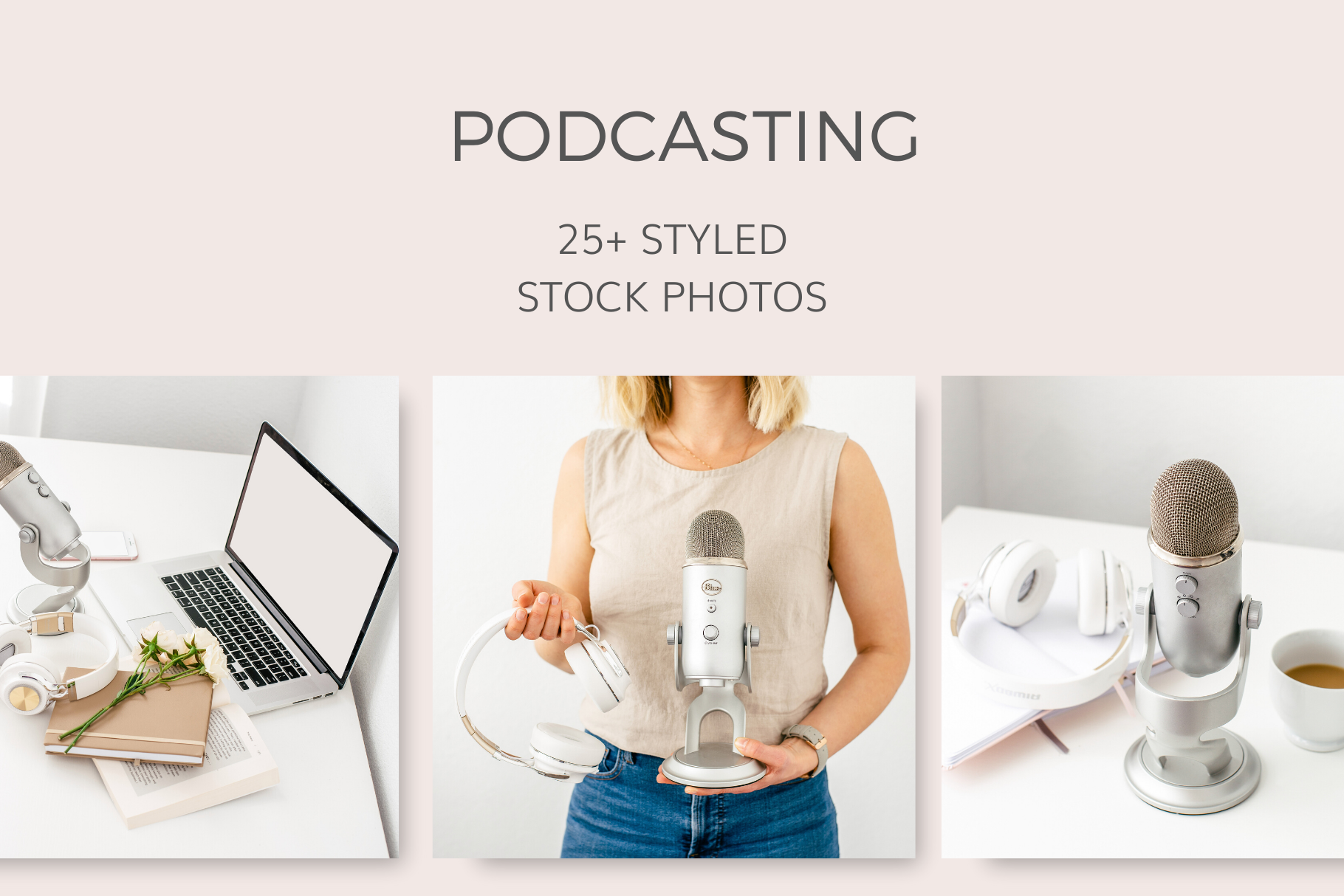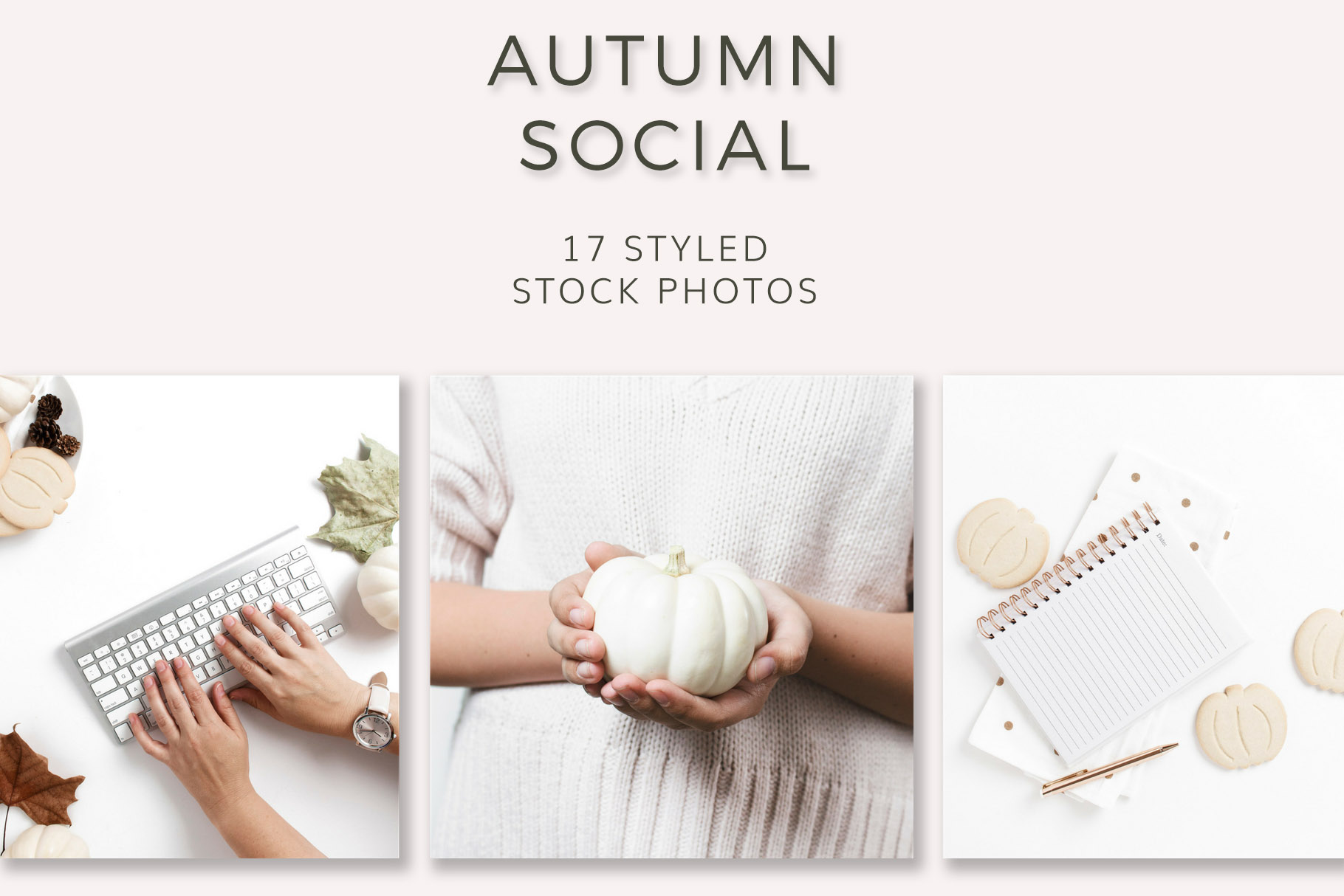 That's a wrap on this month's content guide! I hope you'll implement these ideas to help grow your biz and stay front and center in your audiences' minds.
USE THE IVORY MIX MEMBERSHIP TO CREATE SEPTEMBER CONTENT 10X FASTER
Now that you're hooked up with a ton of killer content ideas for September, don't spend hours at the keyboard trying to personalize and schedule your posts. Learn my easy system for creating content 10x faster HERE. 
Want exclusive access to our stunning, easy-to-customize Canva templates to customize your September social posts? 
If you're a VIP member at the Ivory Mix, you already have access to these pre-formatted and styled templates for your business! Simply place styled-stock images from the Ivory Mix library into the template, change the text, and create eye-catching social media images in a matter of minutes. Click here to learn more about the Ivory Mix membership and join the VIP waitlist.

USE THE IVORY MIX, EASY MARKETING PLANNER, TO CREATE CONTENT 10X FASTER
Imagine what it would feel like to have 12 months of content ideas and the captions ready for you to create a new high-converting post each day.
The Easy Marketing Planner allows you to do this quickly and easily.