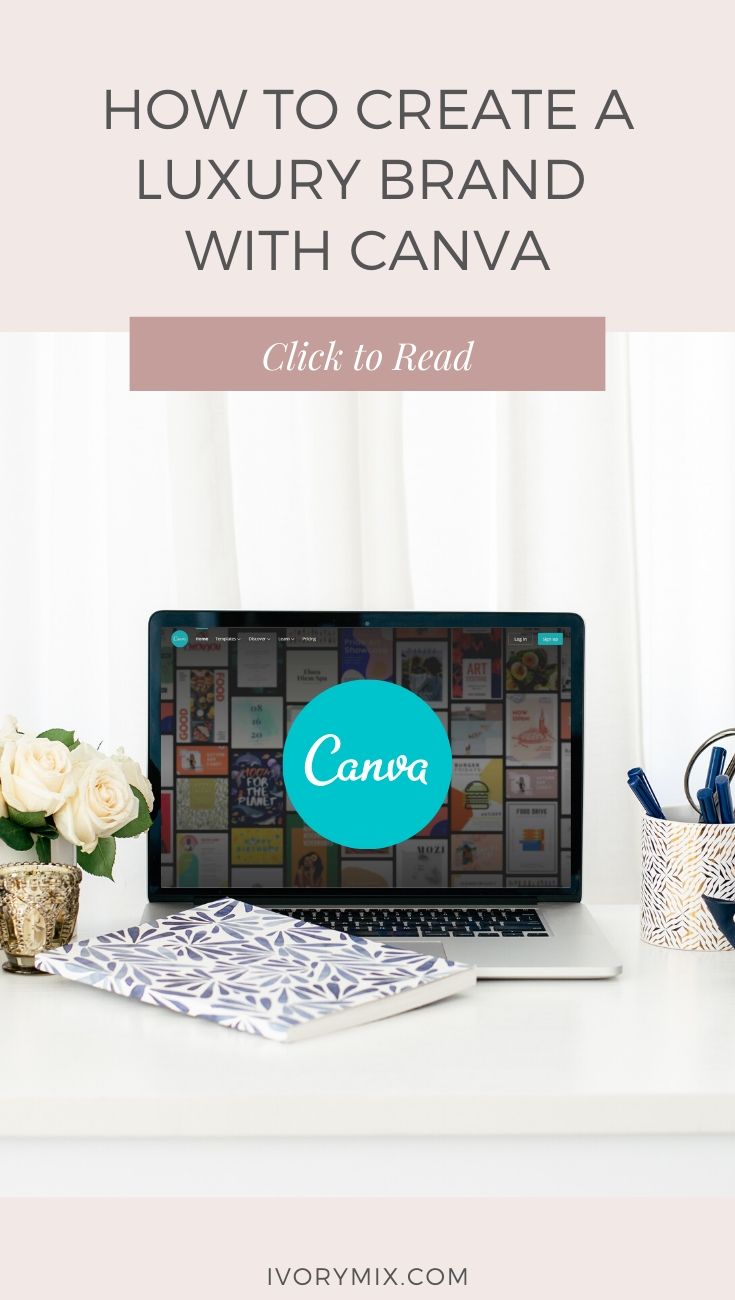 If you're new here, this tutorial shows you how to use Canva with the Ivory Mix Membership to create an elevated brand. If you're new to canva, I recommend signing up for my free mini-course on Canva content creation and signing up for our free stock photo membership.
You've worked hard to become an expert in your industry. Endless hours of perfecting your craft have led you to create relevant, high-end products for your audience. Your services are streamlined and offer incredible value. 
But to really capture the attention of your followers and snag those dreams clients, you need more. 
You need a brand that reflects your expertise. You need to create a premium user experience for your audience. 
When you do the work to create a luxury brand with beautiful elements and design, people will perceive your services and products as elite and upscale. Your brand will give off a sophisticated vibe that elevates your worth. 
Ok, hold the phone. I'm NOT a graphic designer, so how do I even begin to create high-end graphics like this? 
Breath easy because it's not as complicated as you think!
Today, I'm going to share with you two ways you can start creating your upscale brand right in Canva. With a few simple lessons on branding, font-pairing, and design coupled with some determination, you'll uplevel your look and have your lux brand in no time. 
Step 1: Lay the foundation for your Branding
Your brand is so much more than a logo or even a website. It's an expression of your company's story, purpose, and mission. It sets the tone for your followers and captures their hearts. It draws them in so they become raving fans of your business and purchase your products or services. 
Here are some of the things you can create using Canva:
Canva's Logo Maker Tool: Canva's logo maker simplifies design with customizable templates. Bring your vision to life with your choice of colors, fonts, and elements. Just click on an element to start editing!
Canva's Color Matching Tool: Want a color scheme that perfectly matches your favorite images? With Canva's color palette generator, you can create color combinations in seconds. Simply upload a photo, and we'll use the hues in the photo to create your palette.
Canva's Font Pairing: Great font pairings are essential to great design. But picking great fonts can seem like an impossible dark art for most people. This tool provided by canva simplifies your process
Your brand identity is more important than ever in the age of social media and online credibility. There are many elements that contribute to the overall success of a brand, but today we're going to look at a couple of visual elements that can quickly and easily boost your brand identity.
Here's how you can elevate your brand using Ivory Mix with Canva.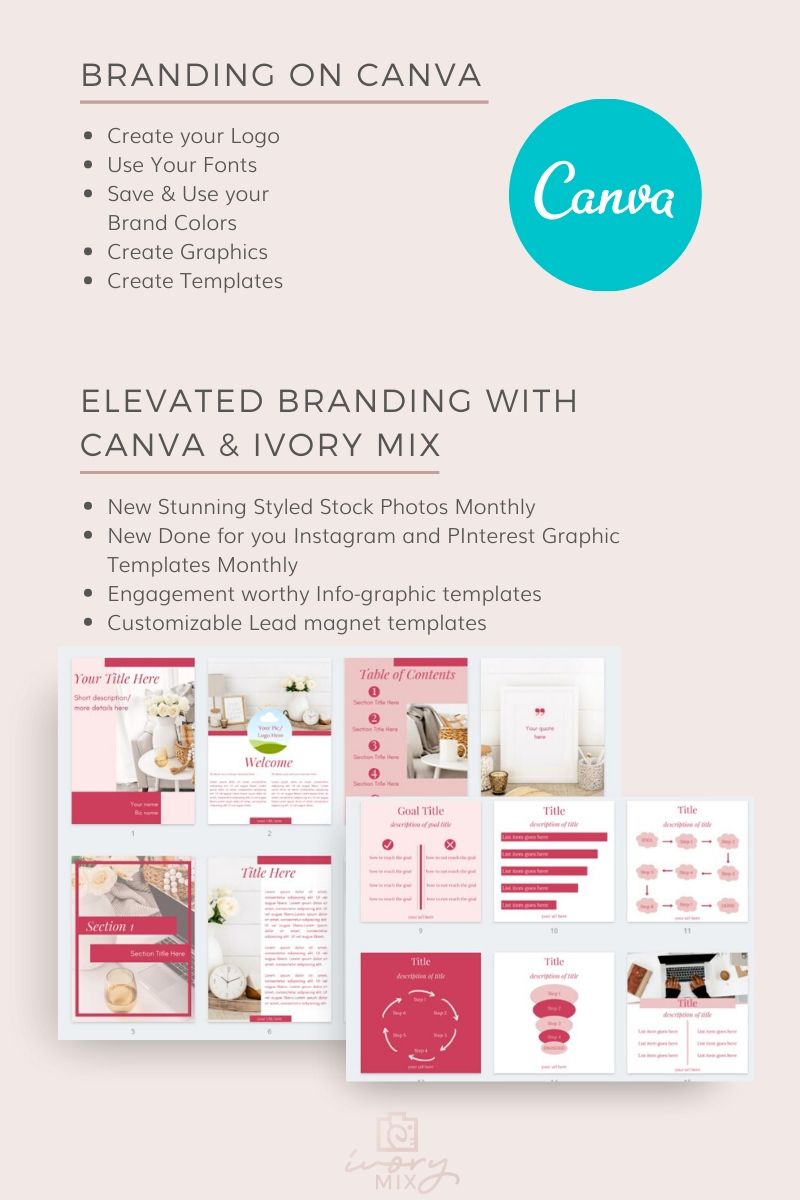 A note about choosing Typography/Fonts
The fonts you choose to use for your business have a huge effect on your brand perception, but pairing fonts for your luxury brand isn't as scary as you think. 
When choosing fonts, ask yourself:
Are these readable and pleasing to the eye?

Do they tell the story of my brand accurately?

Will they evoke the right emotions from my audience? 

Do my font pairings complement each other?
As I promised, you don't have to be a graphic designer to create these types of images, you just need to know a few insider tips.
Here is an example (see the graphic below) of how we use the 3 different font types at Ivory Mix. You will notice that all content produced by the team here at Ivory Mix uses these fonts. This adds consistency to all our marketing channels, elevates our brand, and makes our content recognizable to users.
If you are still unsure about which fonts to pair together then you can use Canva's Free Font Pairing Tool.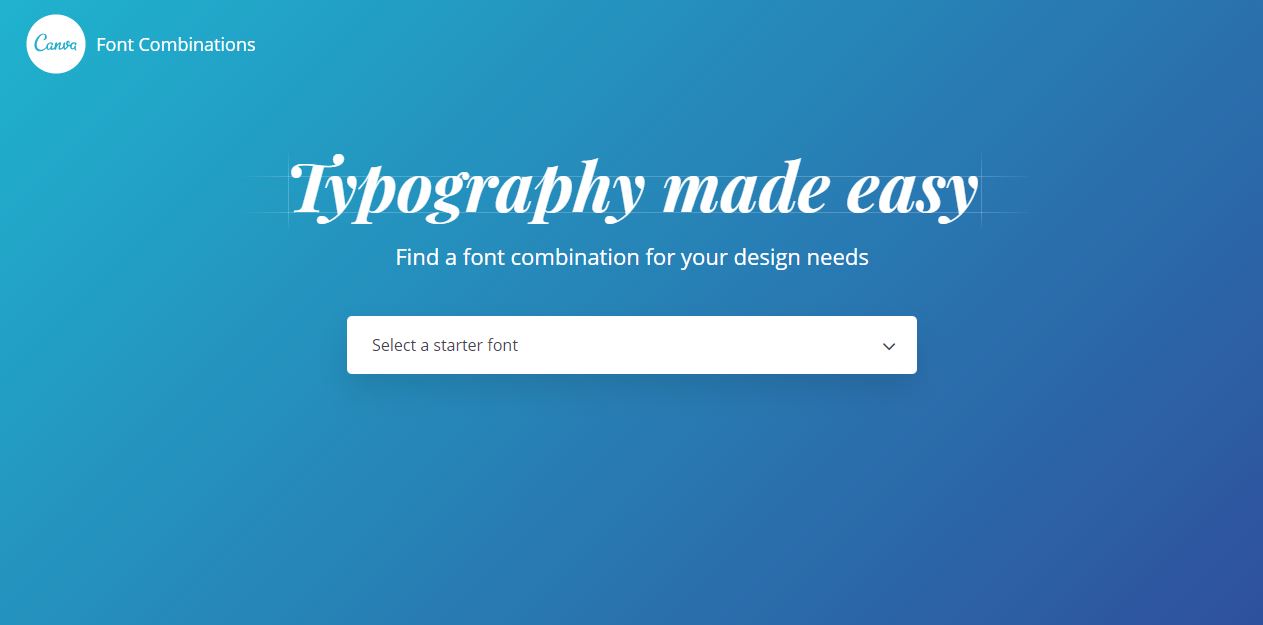 This snazzy tool in Canva allows you to select your font combos for free in minutes. It's a good rule of thumb to choose 2-3 fonts for your brand, and this tool allows you to pair up and compare fonts effortlessly.
Just choose your main, go-to font to start, and this tool will generate a second complimentary font to match!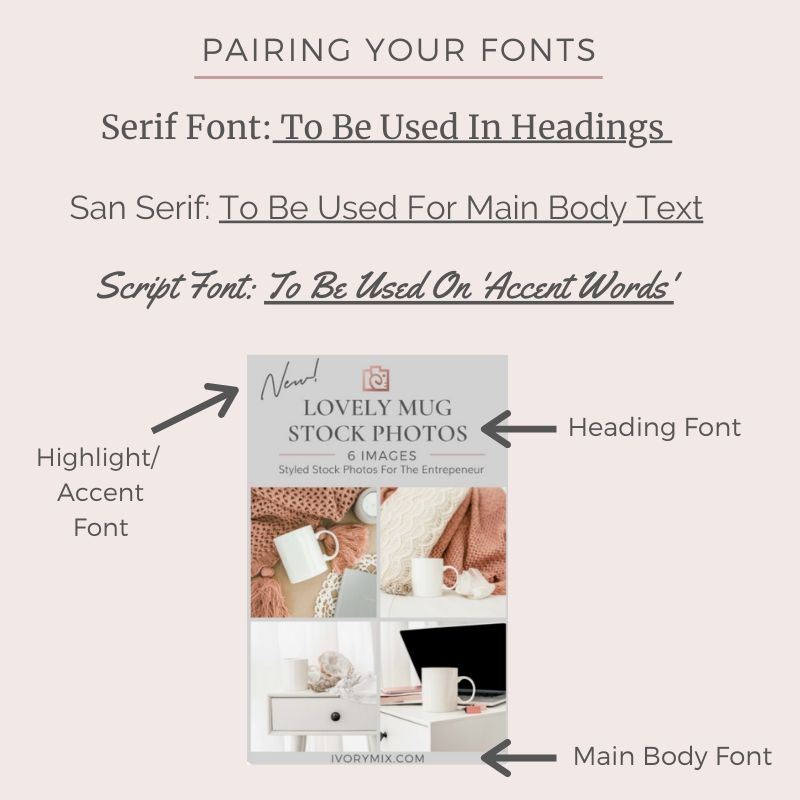 Here are my secrets to winning the font-pairing game:
A lux brand is stylish and simple. Your fonts should not overwhelm your audience, but instead should be a clean and easy-to-read extension of your brand. 
First, Begin with choosing your main/simple font — something readable and recognizable.

Next, pair your simple fon with a Serif font. (Serif fonts are slightly fancier with lines under the "f".)

Last, choose a script or another more interesting font to accent your other brands. This font will be used sparingly in your graphics and on your website to add a little flair.
Canva Typography Tip!
If you like a font, but it's hard to read when used on slightly longer words, or you want to add more negative space between each letter, to give a more luxury feel you can use the letter-spacing tool in Canva.
This tool adds space between each letter in a word, making it a cursive font easier to read and can add a luxury feel to a brand.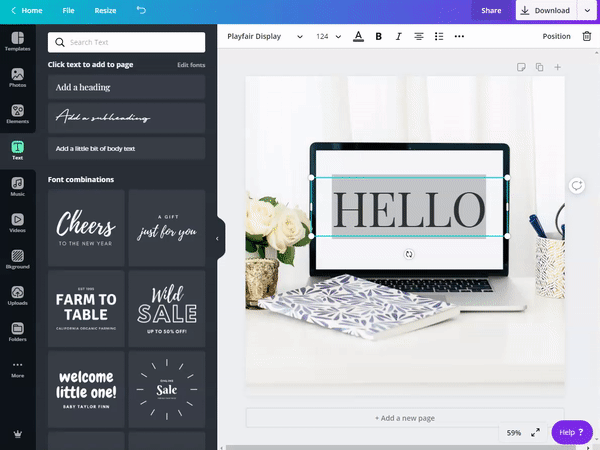 Step 2: Save your new brand as a "Brand Kit" in Canva
Canva's "brand kit" feature makes it simple to save your brand fonts so they're always at your fingertips. 
Here's how you can set up a brand kit in Canva:
Upload your brand fonts
Upload your logo
Upload your brand colors
Once you've set up your Brand Kit, your chosen colors and fonts will be the default settings for all designs you and your team create, ensuring a consistent look.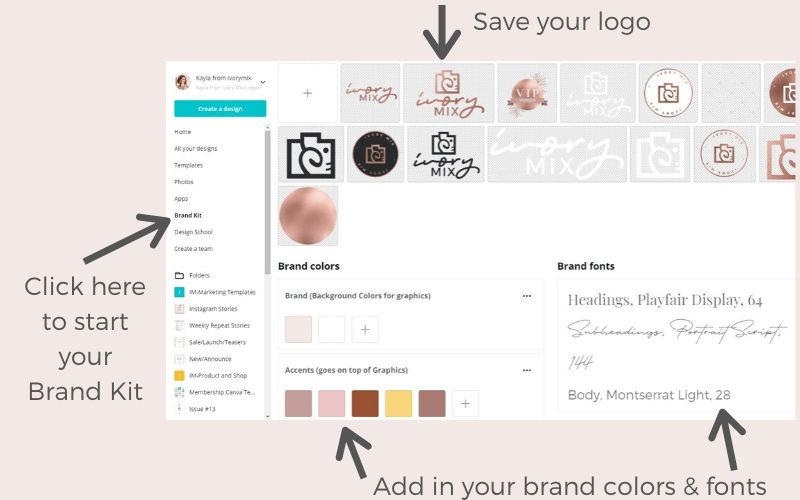 Now, when using any template on canva or an Ivory Mix template, you can quickly modify them to match your brand.
Step 3: Create Branded Graphic Templates
Now that you've chosen your fonts, use Canva to create visual content that will push your story out into the world. What sets a luxury brand's graphics apart from the rest? Simplicity and consistency.  
A high-end, premium brand avoids clutter and has a cohesive, recognizable look. One key to achieving a put-together brand is creating templates that you can use again and again, and Canva makes this task easy peasy!
Creating branded templates also helps you save time because you don't have to reinvent the wheel each time you need a new graphic.
Here are the steps for creating on-brand templates:
Start with quality images.
Choose photos that fit the look and style of your brand
Add text using your branded fonts.
Add/modify elements using your brand colors

Remember: Less is more.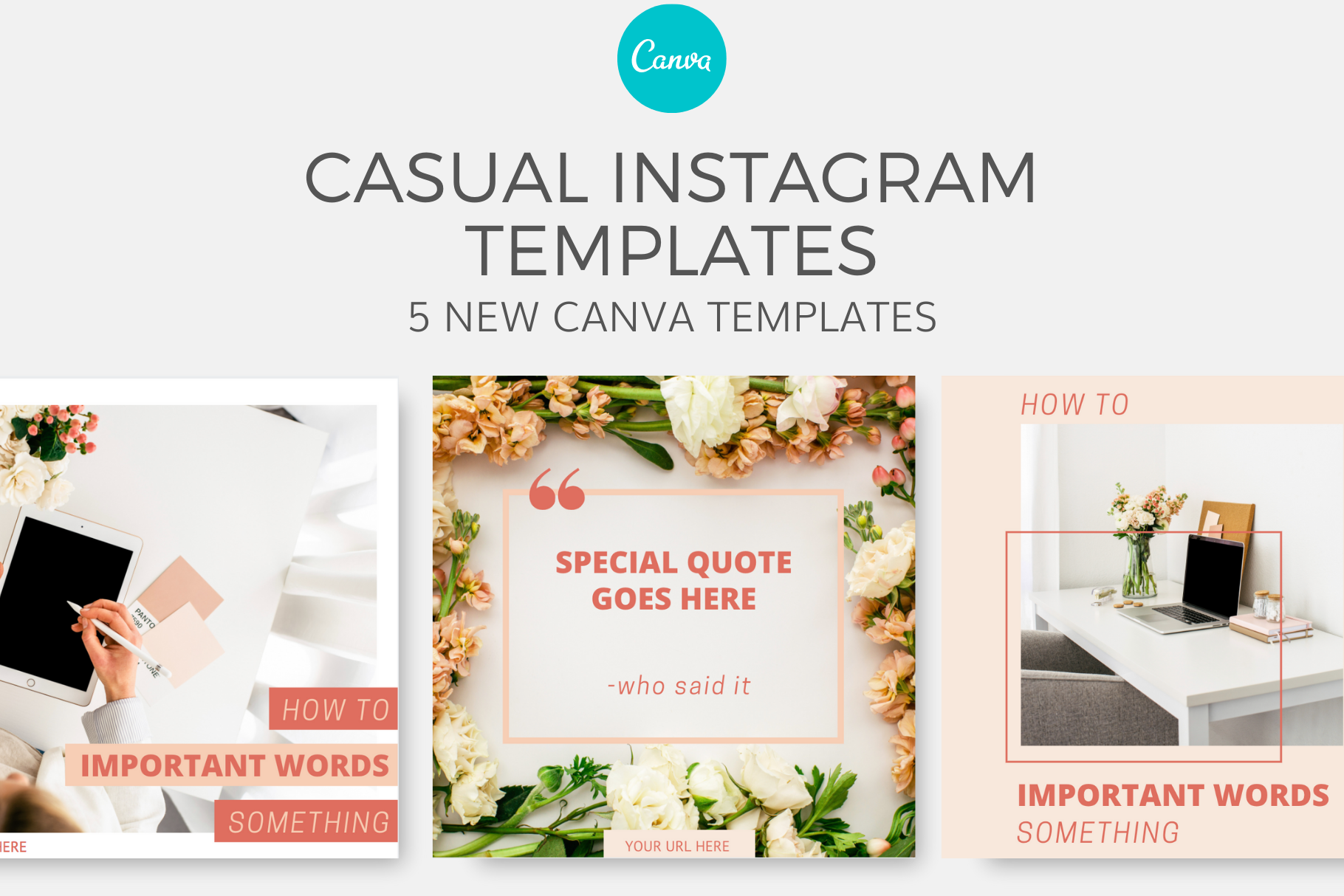 Here's how you can elevation your brand (and save a bunch of time) with Ivory Mix Templates and your saved brand kit in Canva:
Here's how Ivory Mix members are consistently saving time and batching their templates with this process!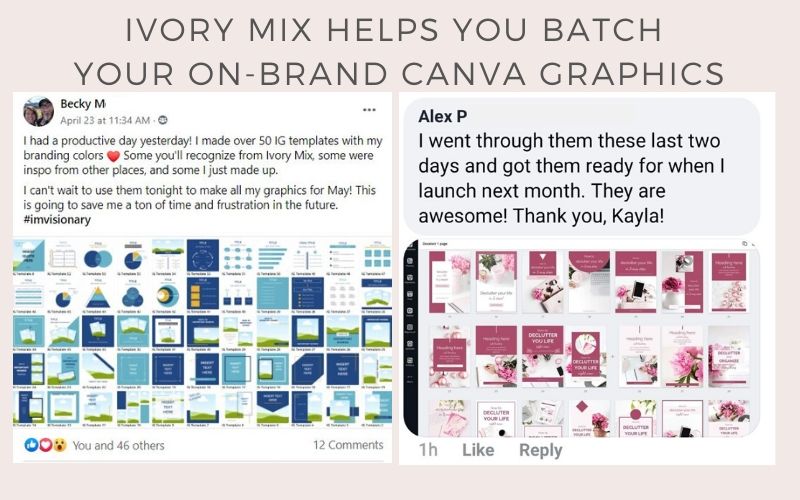 If you want to save more time in your business and you want to have Canva templates created for you, VIP members at Ivory Mix get 15 Instagram and Pinterest Canva templates each month. Simply change the colors and fonts to your brand and you can have luxury images created in minutes. Click here to find out more about becoming a VIP member.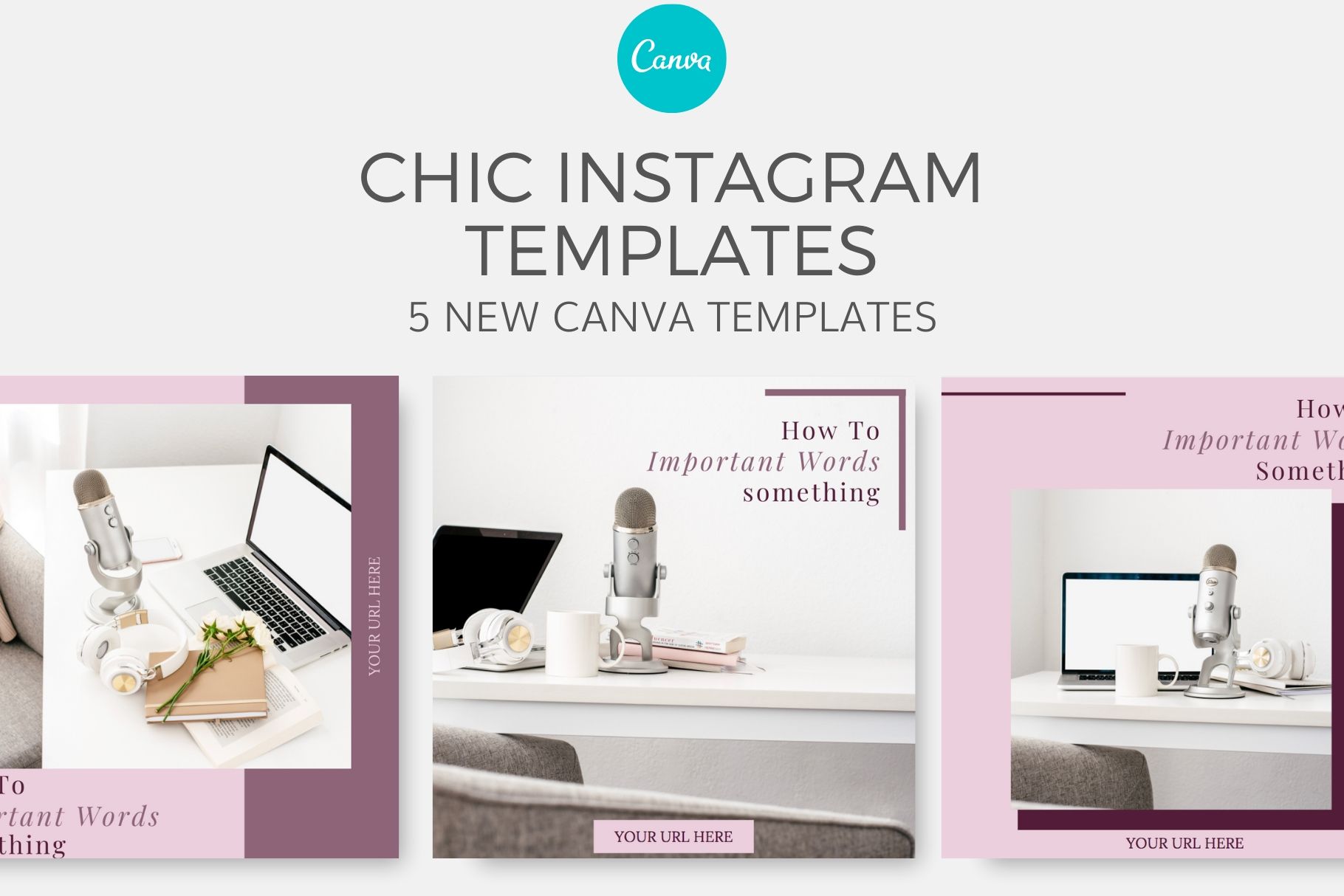 Step 4: Use Your Brand Elements Consistently
The more you use your brand elements, stay consistent, and create a seamless experience for your audience, you'll gain more confidence with every piece of content you publish.
The bottom line — creating a brand, creating content consistency, graphic templates, and polished photography adds an element of confidence to your brand that can truly help you build trust, brand authority, which can eventually translate into charging a premium price.
You don't have to be an expert designer to achieve this level of branding, you just need to apply the tips and tools available to you in Canva and Ivory Mix, sprinkle in a little creativity and confidence, and you'll be on your way to building a deluxe brand that draws high-end clients. 
USE THE IVORY MIX MEMBERSHIP TO CREATE APRIL CONTENT 10X FASTER
Now that you're armed and ready to create killer content for the month of April, don't spend hours and hours slaving away at the keyboard. Learn my system for creating content 10x faster. 
PLUS if you are a VIP member at the Ivory Mix you get access to our Canva templates. Simply place styled stock images from the Ivory Mix library and change the text in these pre-formatted and styled templates to create stunning social media content in a matter of minutes. Click here to learn more about the Ivory Mix membership and join the VIP waitlist.

If you are looking to make content creation easier, join a community of online business owners, have training and workshops at the click of a button, then be sure to join the Ivory Mix membership
What's included in the membership?
Access to 4500+ Styled Stock photos (and growing monthly)
Social Quote Graphics
Pre-written "fill-in-blank" Captions that convert
Easy to use Canva Templates
Workshops to help you grow
Get more new content every month
Create click-worthy Pinterest Pins
Easily Batch Instagram content for more traffic
A FREE bonus of unlimited access to all Ivory Mix online courses and trainings (a $800 value).