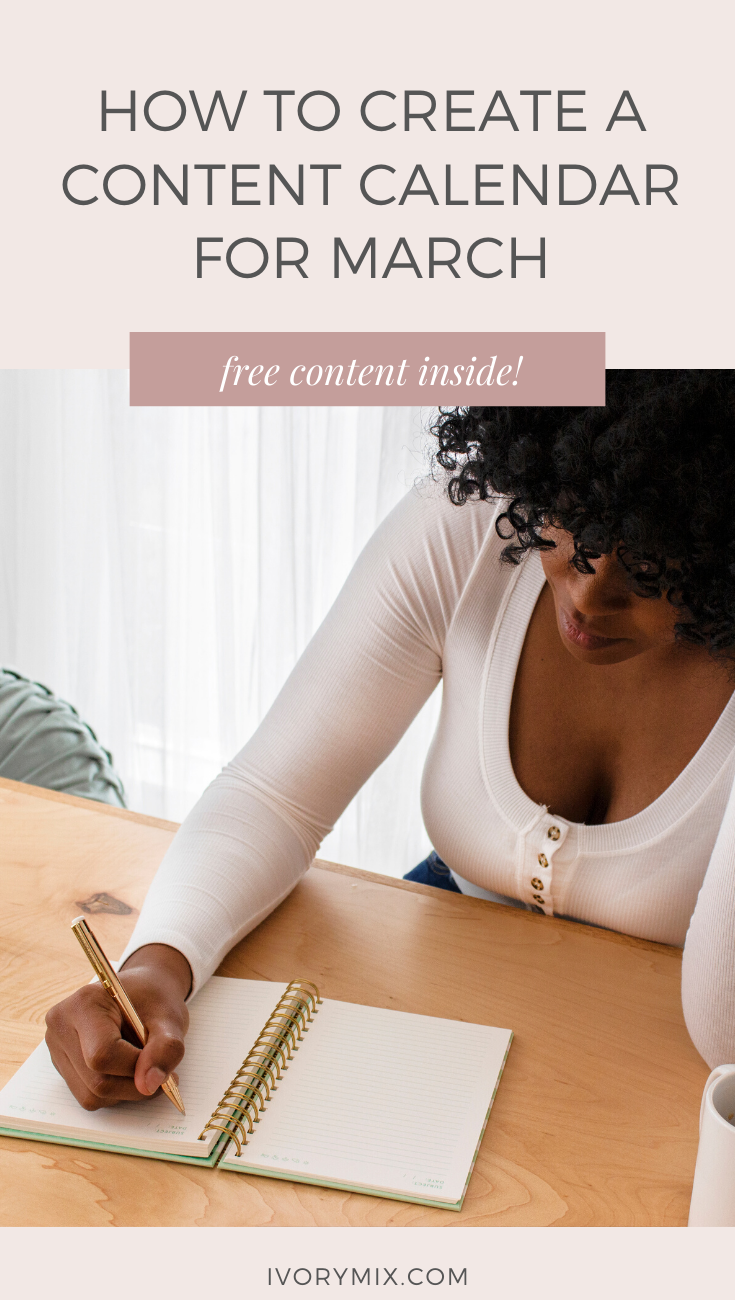 The never-ending task of content creation can be the bane of a business owner's existence, which can result in procrastination, and in worst-case scenarios, not even posting at all — especially if you're starting from scratch every month. 
One of the best ways to crank out relevant, engaging content like a boss is to pull inspiration from monthly themes and holidays. This will jumpstart your creativity and help you to easily fill in the gaps in your content calendar. 
With spring just around the corner, now's the time to get your March content prepared and organized. To begin creating content that will engage and delight your audience, browse through the following list of social media post ideas, choose topics that will speak to your specific audience, and tweak them to vibe with your own brand message.  
GENERAL MARCH THEMES
March is the month that ushers in the spring season, and with it comes a fresh sense of new life, new beginnings, and vibrant colors. A few general monthly theme ideas for March can include: 
Organizing

Budgeting

Spring Cleaning

Travel and Spring Break

March Madness and Basketball

Luck, St. Patrick's Day and the Color Green
MARCH MONTHLY THEMES 
March is packed full of monthly observances that can create excellent opportunities for customer engagement. Choose one or more theme that relates well to your audience and create several posts during the month based on that theme. 
National Caffeine Awareness Month
National Craft Month
National Credit Education Month
National Nutrition Month
National Optimism Month
National Women Inventors Month
Spiritual Wellness Month
Social Work Month
Women's History Month
American Red Cross Month
MARCH WEEKLY OBSERVANCES
Use these themes to create relevant, engaging posts for your audience for an entire week at a time.
March 1–7 is

National Consumer Protection Week

March 1–7 is

Read an E-Book Week
March 8–14 is Sleep Awareness Week
March 15–21 is National Introverts Week
March 16–22 is Act Happy Week

March 22–28 is

National Cleaning Week
The Ivory Mix library is full of styled stock images covering a range of niche's. Plus if you are a VIP member you can use search our library of over 4,500 photos through keywords.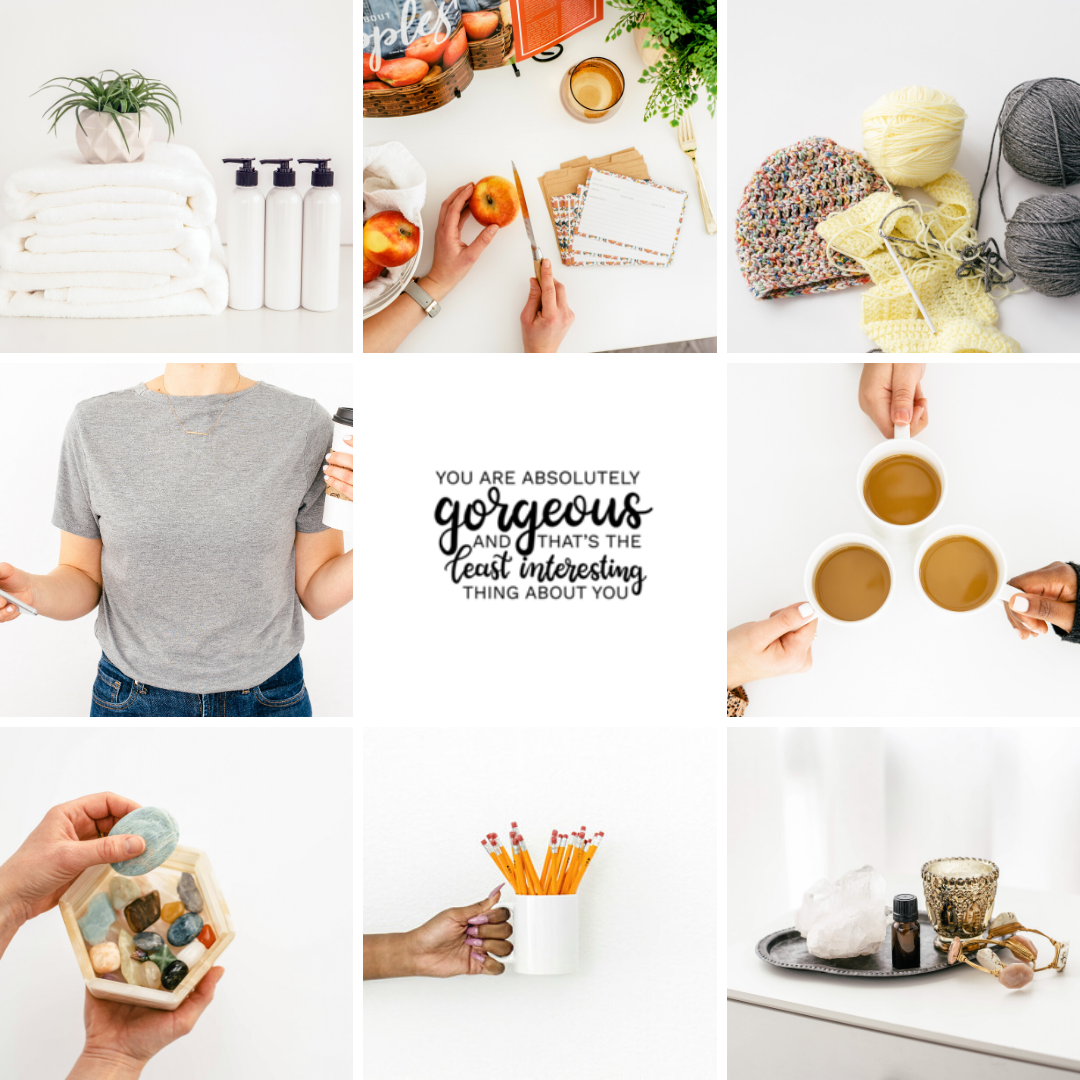 MARCH DAILY HOLIDAYS
In addition to these general themes, March is packed full of holidays and national observances that can be used as a starting point for engaging your audience.
These include International Women's Day , Organize Your Home Office Day , and Pi Day . 
Here's a complete list of March 2020 Holidays (some common and others obscure) for you to utilize in your social content calendar:
National Peanut Butter Lover's Day (1st)
Dr. Seuss Day / Read Across America Day (2nd)
National Grammar Day (4th)
National Snack Day (4th)
National Employee Appreciation Day (6th)
National Be Heard Day for Small Businesses (7th)
International Women's Day (8th)
National Proofreading Day (8th)
National Plant a Flower Day (12th)
Pi Day (14th)
St. Patrick's Day (17th)
National Awkward Moments Day (18th)
First Day of Spring (19th)
Client's Day (19th)
International Day of Happiness (20th)
Twitter's 14th Birthday (21st)
World Down Syndrome Day (21st)
National Puppy Day (23rd)
Celebrate Exchange Day (27th)
National Mom and Pop Business Owners Day (29th)
National Virtual Vacation Day (30th)
World Backup Day (31st)
Here are just a few examples of images that can be found in the Ivory Mix membership which can be used for the holidays listed above. Click here to learn more about the Ivory Mix membership and join the VIP waitlist.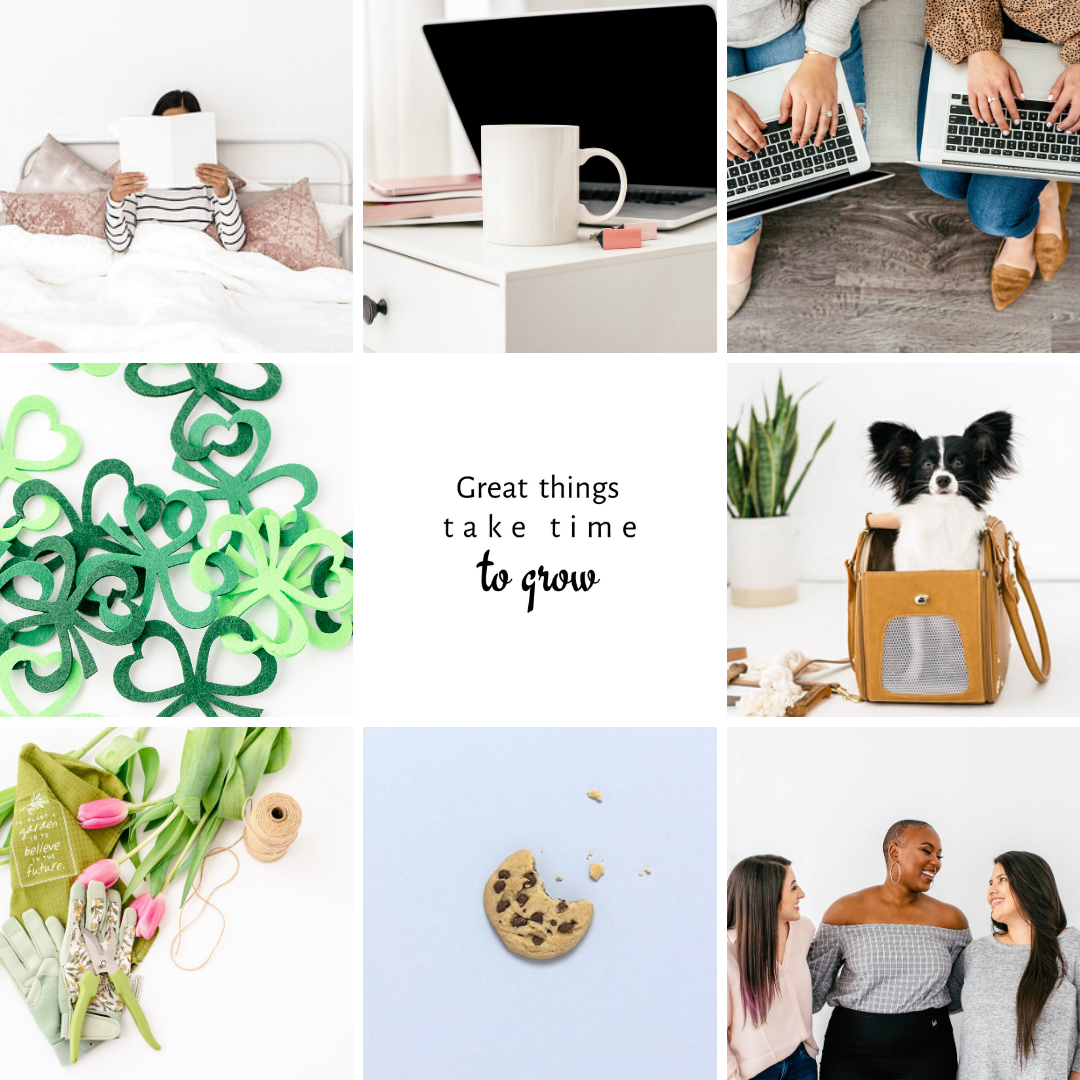 Looking to create a post in under 10 minutes? With Ivory mix this is more than possible, take one of the Ivory Mix styled stock photos, pair this with a caption from our captions that convert sheet, then get your content seen by using the holiday hashtags found in the captions that convert sheet.  It can be that simple!
Choose the holidays and themes which work best with your brand and schedule content around the themes discussed here and never feel like you have nothing to post ever again.
Use the Ivory Mix Membership to Create March Content 10x Faster
Now that you're armed and ready to create killer content for the month of March, don't spend hours and hours slaving away at the keyboard. Learn my system for creating content 10x faster. 
PLUS if you are a VIP member at the Ivory Mix you get access to our Canva templates. Simply place styled stock images from the Ivory Mix library and change the text in these pre-formatted and styled templates to create stunning social media content in a matter of minutes. Click here to learn more about the Ivory Mix membership and join the VIP waitlist.
Plan Your Captions with Ivory Mix Caption Templates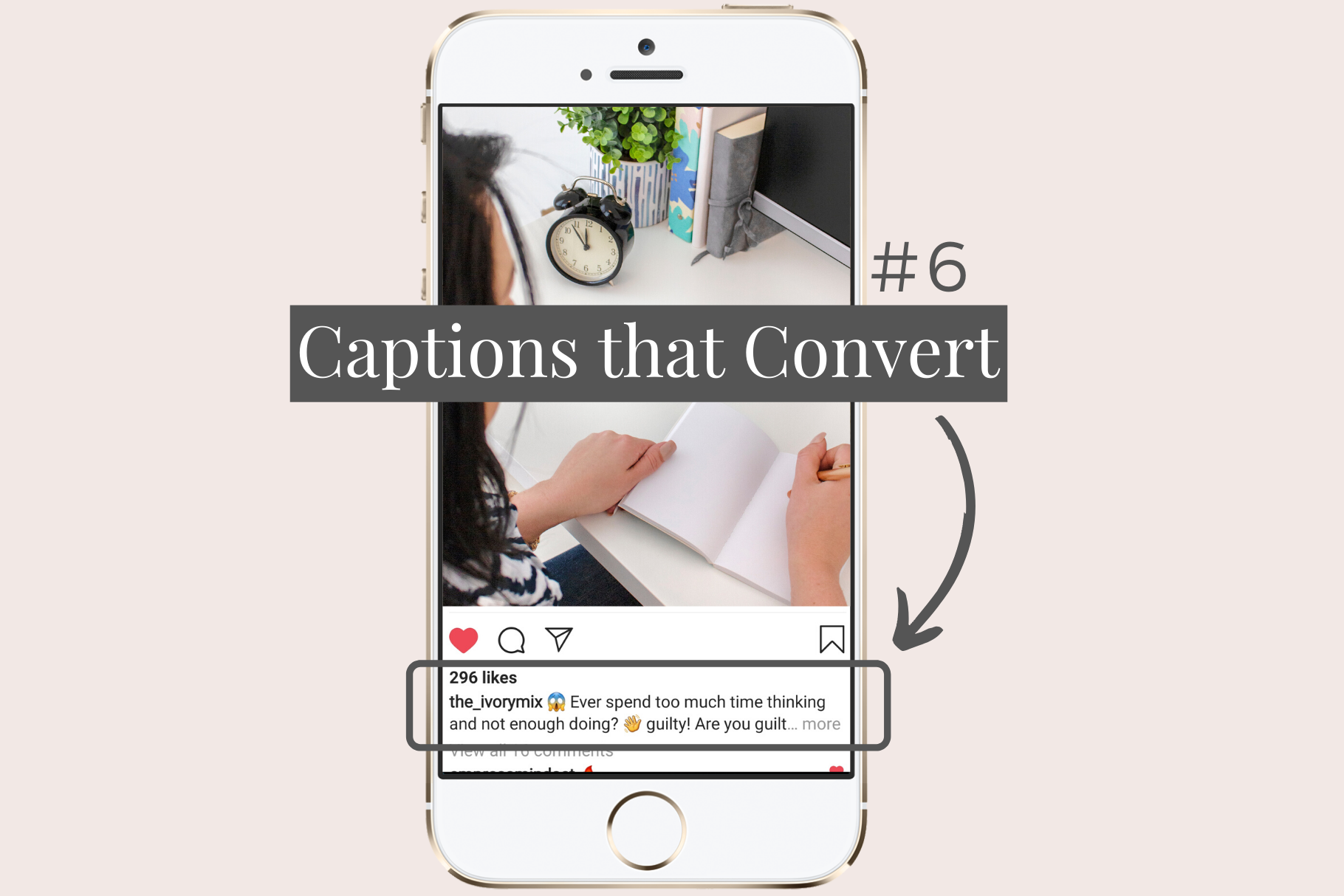 Create Engaging Info Graphics with Ivory Mix Canva Templates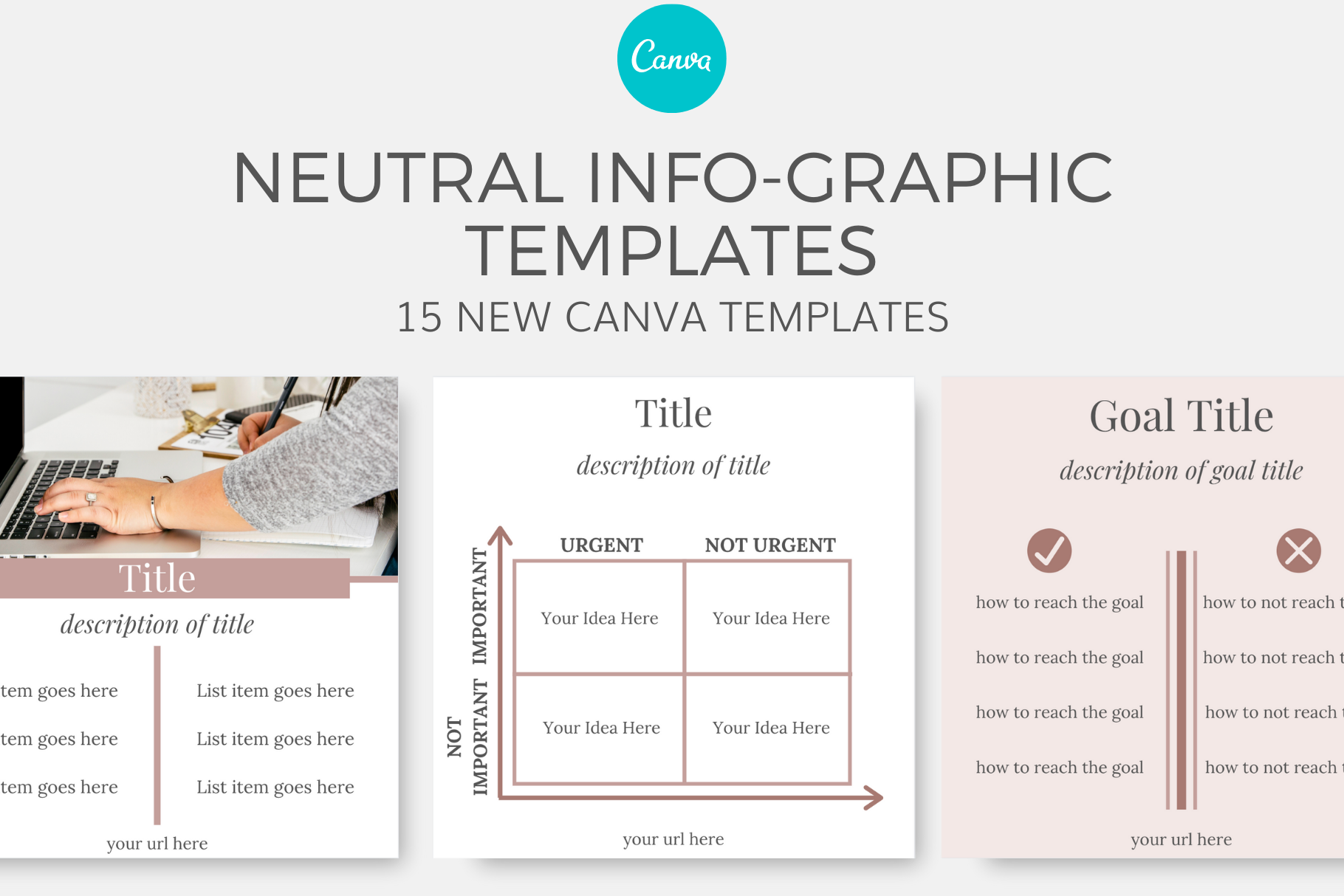 Publish Your Latest Lead Magnets with Ivory Mix Canva Templates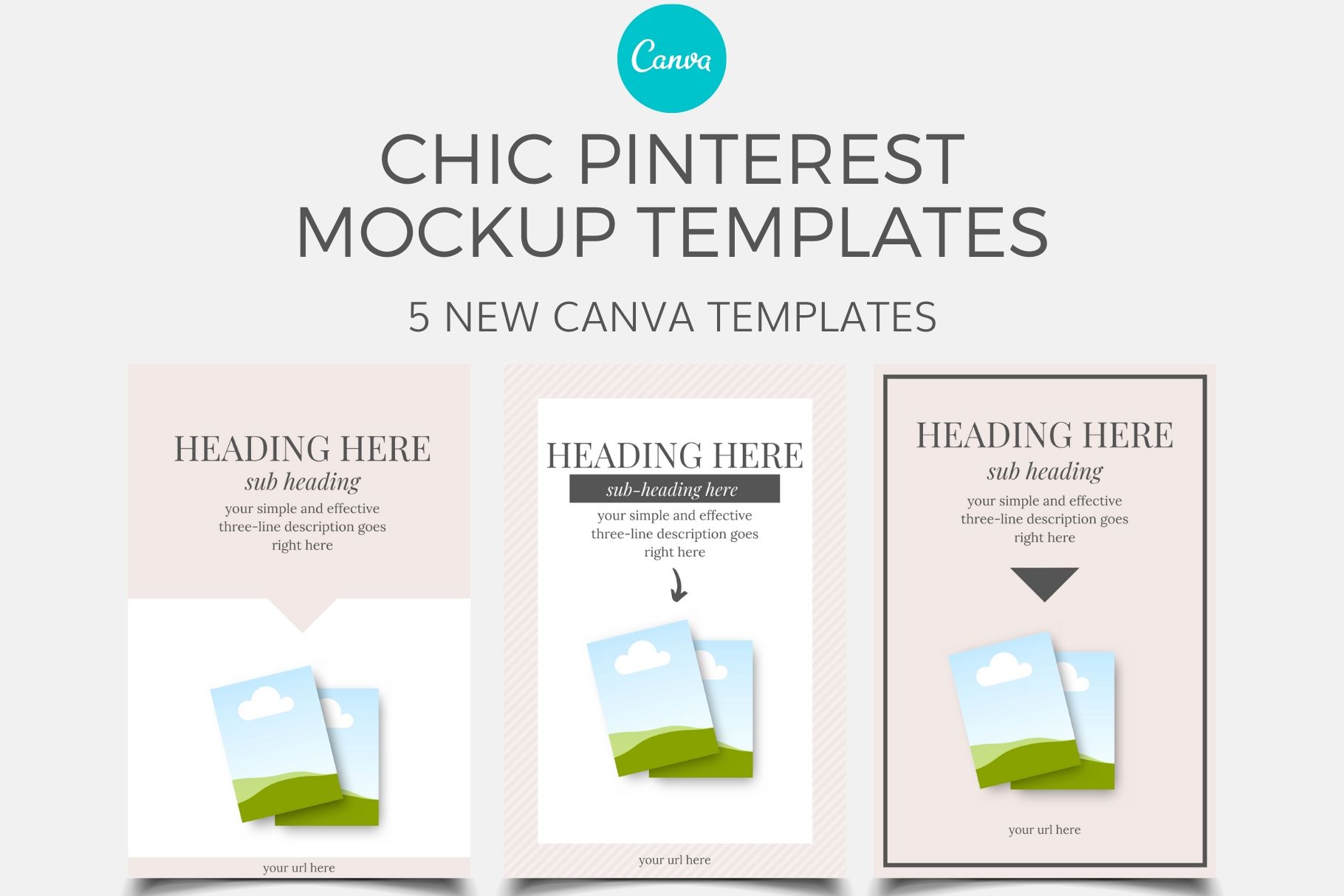 Publish Your Seasonal Pinterest Pins with Ivory Mix Canva Templates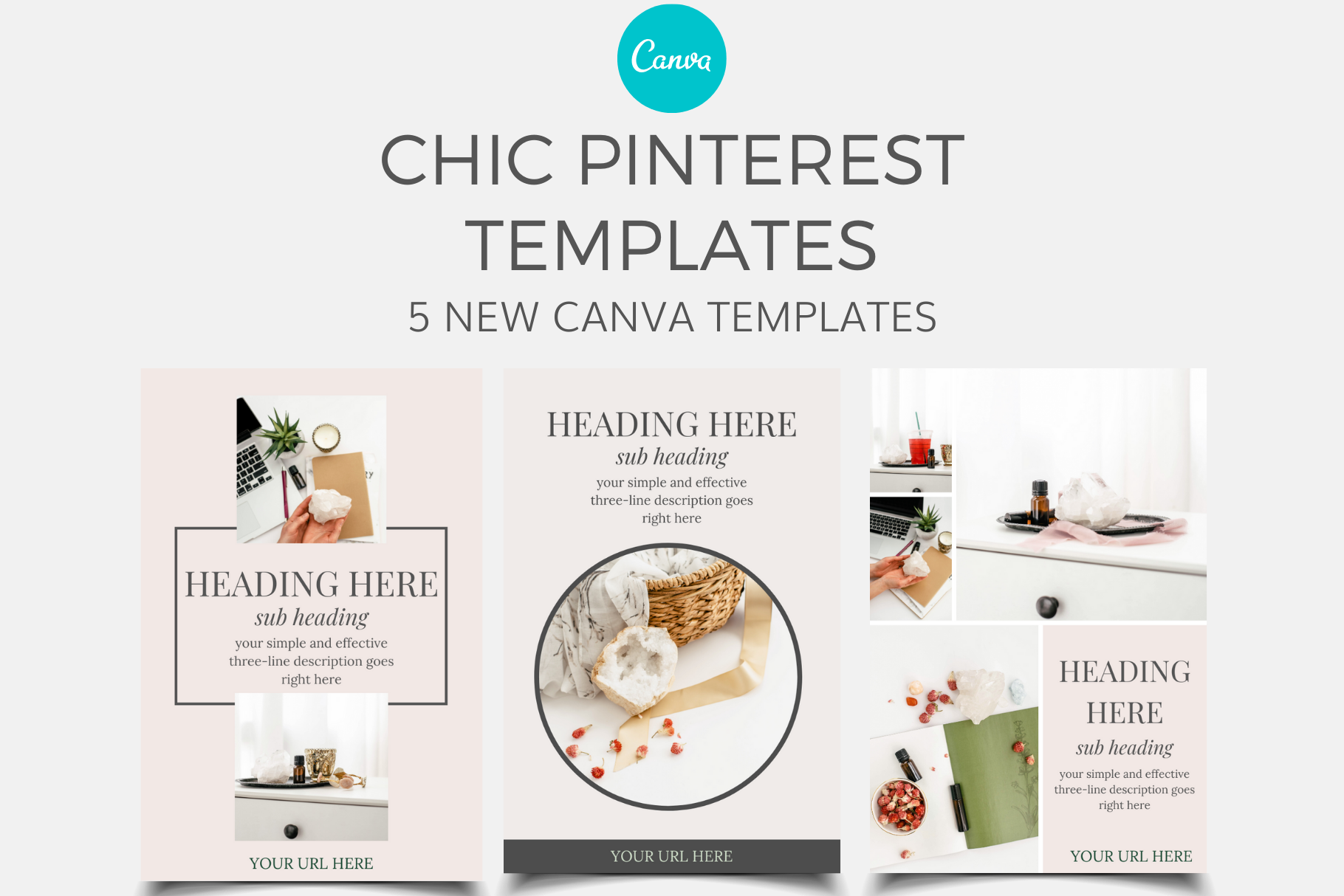 If you are looking to make content creation easier, join a community of online business owners, have training and workshops at the click of a button, then be sure to join the Ivory Mix membership
What's included in the membership?
Access to 4500+ Styled Stock photos (and growing monthly)
Social Quote Graphics
Pre-written "fill-in-blank" Captions that convert
Easy to use Canva Templates
Workshops to help you grow
Get more new content every month
Create click-worthy Pinterest Pins
Easily Batch Instagram content for more traffic
A FREE bonus of unlimited access to all Ivory Mix online courses and trainings (a $700 value).
Click here to sign up for the Ivory Mix membership and join the VIP waitlist.