Description
Note: the link might not be directly transferable to the mobile app version. So in order to use it in your mobile app, you have to open the link on your laptop/desktop version and copy it to "Your Designs" folder first.
DO NOT DIRECTLY EDIT ON THE ORIGINAL LINK because any change will affect the original files.
The link is used by number of customers so always make a copy. ALWAYS MAKE A COPY OF THE DESIGN before using or editing it.
Customize these infographic canva templates to fit your business!
Step 1: Create a list to help your ideal clients. Keep this list on-brand and topical for the best results and engagement. Humor is welcome!
Step 2: Create a catchy headline and description
Step 3: Fill in the list and illustrate the graphic using icons or emoji's that fit your topic. Search for these on Canva under "Elements"
Step 4: Modify colors and fonts used to match your branding
PRO-TIP: Use your past blog posts as inspiration.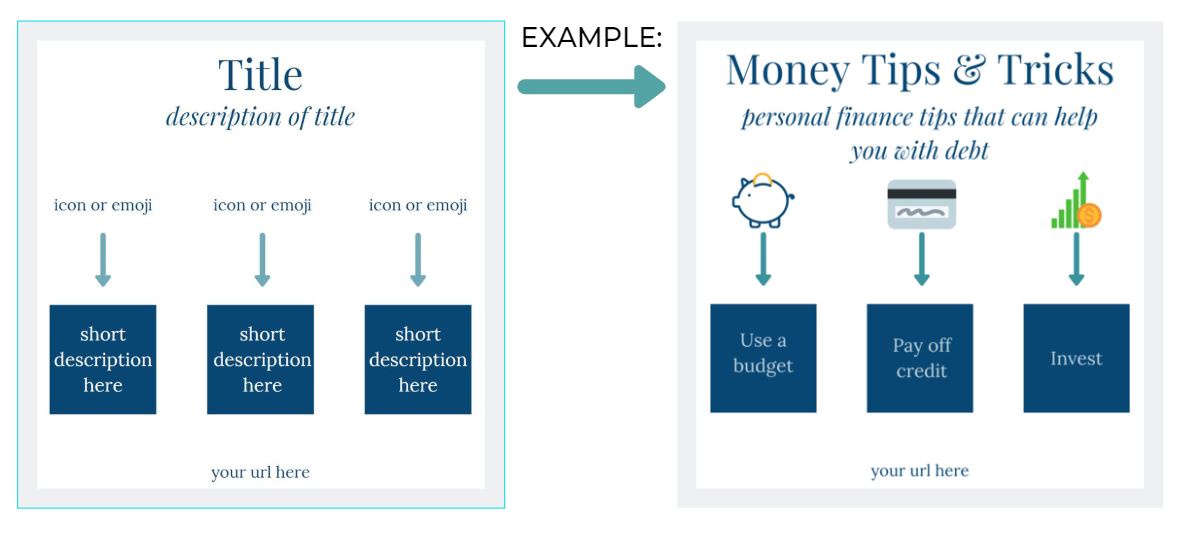 EXAMPLES