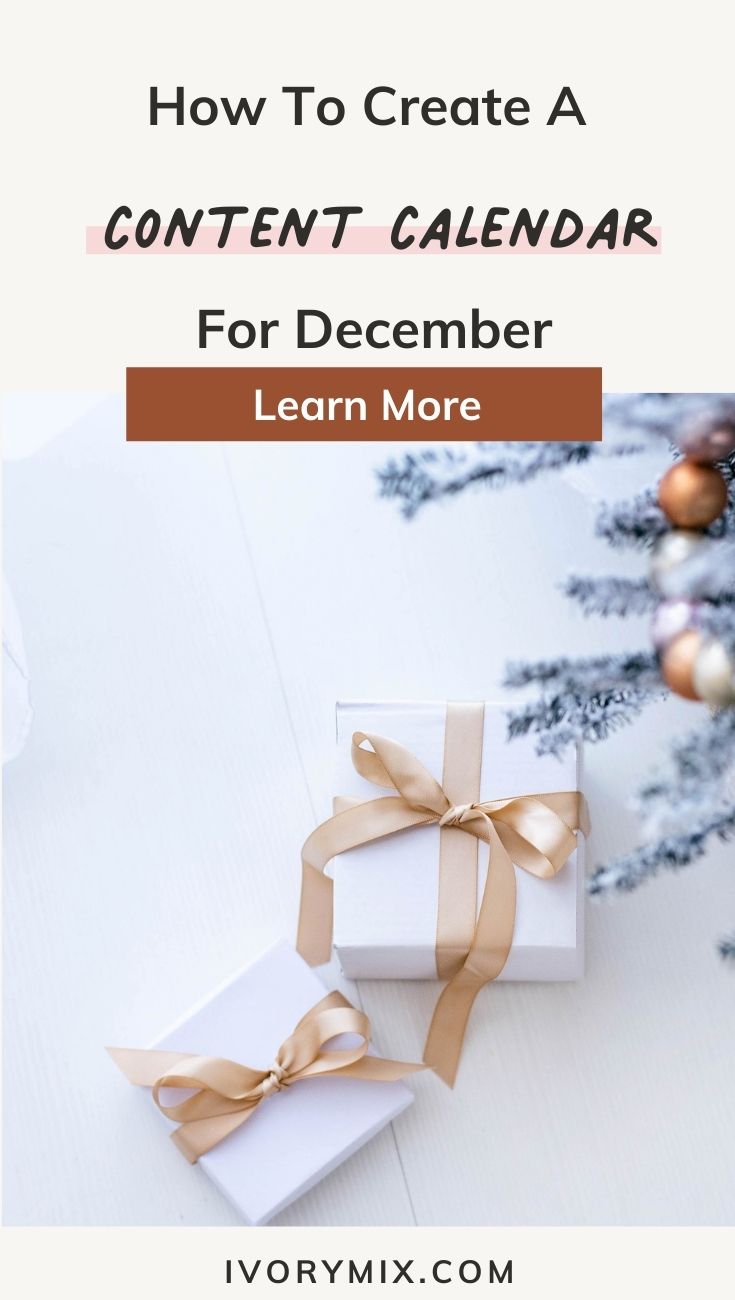 Are you tired of working hours on end to map out your monthly content?
As difficult as it may be to create, posting relevant social media content is a must if you want your business to stay visible. But creating content to fill your calendars over and over again can make you feel like a hamster caught in a wheel.
Don't fret, my friends, because the solution to your content woes has arrived!
This blog post contains a collection of organized content ideas that are perfect for your December calendar. Now you can quickly map your monthly social media content in one sitting, without sacrificing hours of your life.
Read through the post of ideas below, highlighting specific topics and holidays that will resonate with your ideal audience. Tweak the posts to fit your unique brand voice, schedule, and then sit back with your cup of eggnog and enjoy the holidays!
DECEMBER CONTENT
December is finally here, and it's time to cozy up with those in your bubble, celebrate the season, and welcome a brand new year
When it comes to creating December content for your social calendar, there are multiple celebrations to highlight that will boost your engagement and get eyes on your business. From the common to the quirky, the following ideas listed in this post are sure to surprise, delight, and engage your audience!
A few general December themes to include in your content are:
Winter Fashion

Winter Holidays —

Christmas, Kwanza, and Chanukah

Holiday Shopping

Holiday Baking

Gift Giving and/or Gift Guides

Family Time

Holiday Decor

End-of-Year Celebrations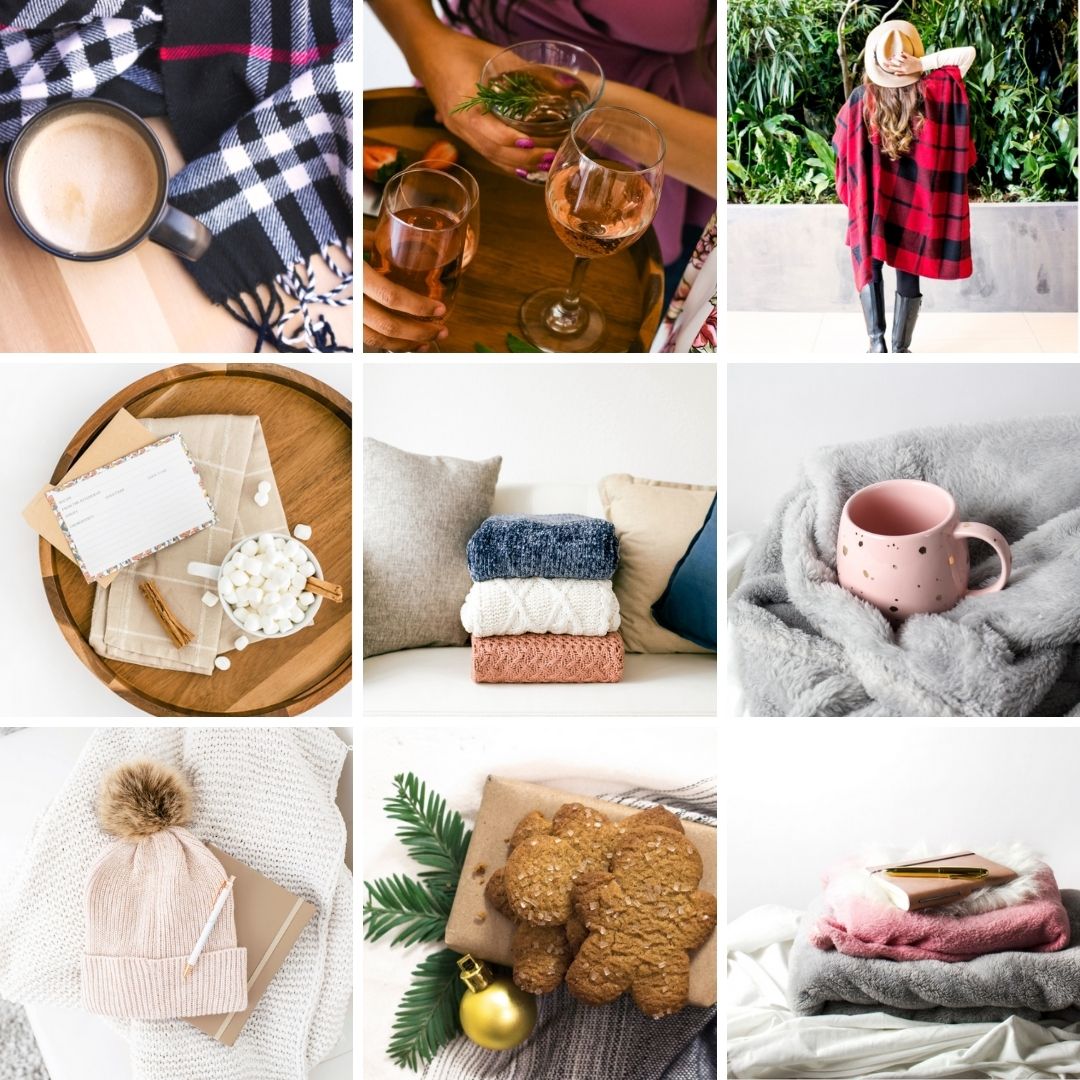 MONTH-LONG CELEBRATIONS AND OBSERVANCES FOR DECEMBER
These month-long December observances will bring awareness, fun, and excitement to your audience. They're a great way to build unity around a specific cause or upcoming event. 
National Car Donation Month — It's the season for giving, but not all gifts have to come in the form of cash. This month, open your audience's heart and make them aware of opportunities to donate vehicles to these incredible charities. 
National Human Rights Month — Spread the word on social media that you stand for equal rights for all. This is the perfect opportunity to educate your readers on how they can love their fellow man, stand up for justice and equality, and protect the rights of the vulnerable. 
National Stree-Free Family Holidays Month — Don't fall into the trap of trying to create the perfect holiday. These expectations only lead to stress and disappointment. Instead, let go of that idea and find joy in the imperfect moments instead. Share tips with your audience on how you're planning to savor the season and reduce holiday stress. 
National Tie Month — Lighten the mood with this monthly observance. Post pictures of your favorite guy in a tie, link to your affiliate accounts if you're a fashion influencer, or have a little fun by asking your audience some tie trivia. 
National Write A Business Plan Month — If you need a little kick in the pants to get your business plan written and done, here it is! This is the perfect opportunity to share your brand vision with your audience and give them the nudge they may need to put their own business plan to paper. Provide resources, tips, and inspiration so they feel equipped to tackle this important step. 
Root Vegetables and Exotic Fruits Month — Step out of your comfort zone by adding some root veggies and exotic fruits to the menu this month! Post pictures of your creations, share recipes and feedback, and encourage your audience to do the same.
Safe Toys and Gifts Month — Before the busiest shopping season of the year, spread the word about toy safety by highlighting practical safety precautions everyone can take to keep their holidays injury-free. 
Spiritual Literacy Month — Get in touch with your spiritual side this December by reading a spiritual book. Whether from your own faith tradition or another that you're interested in learning more about, share this experience with your audience by snapping a picture of the book and sharing on social media.
DECEMBER WEEKLY THEMES 
Create a series that contains content for an entire week with these December observances:

DAILY DECEMBER HOLIDAYS AND HASHTAGS
There's always a reason to celebrate in December. From the sacred religious holidays to the fun, silly celebrations, December is a month packed with opportunities to entertain and engage your audience. 
Search through this list of December days and choose several to share on your social media channels. Before you hit share, add your own thoughts to keep your content true to your brand. 
Oh, and make sure to include relevant hashtags as well! They'll increase your reach and make sure your post appears before a larger audience. 
Giving Tuesday (1) 
Share an inspirational graphic about thankfulness, giving, and kindness. #GivingTuesday #givingtuesday #givingtuesdaynow #donate #nonprofit #charity #covid #givingback #community #giveback #fundraising #philanthropy #support #love #giving #donations #fundraiser #donation #volunteer #coronavirus #education #give #help #socialgood #helpingothers #nonprofitorganization #repost #charitytuesday #makeadifference #bhfyp
World AIDS Day (1)
Highlight charities, raise awareness, and offer support to help end the global HIV epidemic.  
#WorldAIDSDay#worldaidsday #hiv #aids #hivawareness #aidsawareness #st #hivaids #awareness #hepatitis #worldhepatitisday #mentalhealthawareness #reducingstigma #mentalhealthstigma #mentalillness #stass #mentalhealtheducation #communityoutreach #ss #hivstigma #hivadvocate #hivpositive #hepatitisstigma #hepatitiseducation #hiveducation #knowyourstatus #mentalhealthadvocate #hivprevention #bhfyp
National Cookie Day (4)
Share a cookie recipe you love or try a new one and document your baking adventure in your stories! 
#NationalCookieDay #nationalcookieday #cookies #cookiesofinstagram #desserts #baking #dessert #sugarcookies #sweets #macarons #claycookie #fauxdessert #clayfoods #fauxconfectionary #christmasornaments #chocolate #claymagnet #foodporn #brookie #fudgebrownies #brownies #cookietime #chocolatebrownies #brookiecookie #cakesofinstagram #instafood #yummy #brownielovers #chocolatelygoodness #royalicingcookies #bhfyp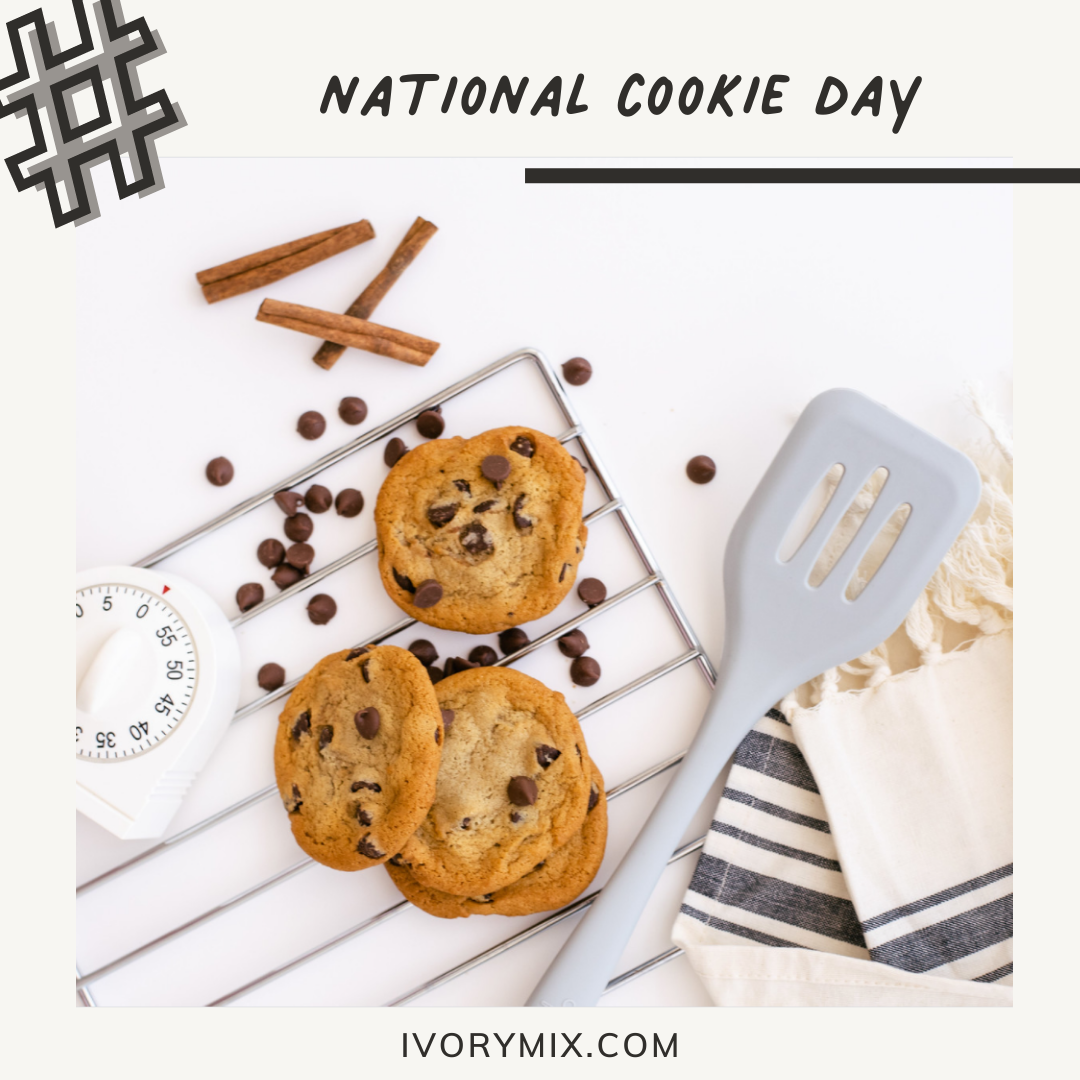 National Brownie Day (8) 
Do you love cakey or extra fudgy brownies? Inspire your audience to bake up a pan of chocolate bliss by sharing your favorite brownie recipe.
#NationalBrownieDay #chocolate #brownies #saltedcaramel #baking #brownie #keto #shareyourtable #thebakefeed #bakersgonnabake #chocolatecake #brownielovers #dessert #foodphotography #huffposttaste #chocolatebrownie #bakblogg #ketogenic #cluelhomme #foodpictures #bake #ketogenicdiet #lowcarb #foodblogfeed #heresmyfood #glutenfree #oreo 
Nobel Prize Day (10) 
Tell stories of Nobel Prize winners that would strike a cord with your audience. Learn more about these outstanding winners and their extraordinary accomplishments HERE.
#NobelPrize #nobelprize #nobel #nobelpeaceprize #womenofhistory #influentialwomen #iconicwomen #thefutureisfemale #feminism #feminist #empoweredwomen #womeninhistory #empoweringwomen #girlpower #strongwomen #ig #baby #momphotographer #cameramama #grlpwr #literature
Crossword Puzzle Day (21)
Embrace staying safe at home by taking up a new hobby — solving crossword puzzles! This and other similar hobbies can pass the time until we are able to say goodbye to 2020 for good. 
#CrosswordPuzzleDay #puzzle #puzzles #puzzletime #puzzlelover #puzzleaddict #fun #puzzlesofinstagram #game #riddle #brainteaser #riddles #games #puzzlemania #puzzler #bhfyp #stayathome #safeathome
First Day of Winter (21)
Share one of your favorite plus sides to winter with your audience and ask them to share theirs, whether it be winter activities, winter fashion, or your favorite winter hobbies.  
#WinterSolstice #wintersoltice #winterwars #wintervol #winterinfinland #winterswell #winterinterior #winterfacial #winterphysio #winterinkc #winterparkfashionweek #winterbell #winterbodyresultssoon #winterchasers #winterhours #winteratitsbest #winterbachtroue #winterday #winterinmountains #wintersballet #winterbloomers #winterworkouts #wintergift 
Christmas Eve (24) 
Let your audience take a peek inside your real-life celebrations by sharing with them your own family's Christmas Eve traditions.
#ChristmasEve #christmaseve #christmas #merrychristmas #christmastree #xmas #christmastime #christmasmood #christmaslights #christmasspirit #december #christmasiscoming #christmasday #christmasdecor #winter #santa #christmascountdown #christmasmagic #snow #christmasgift #santaclaus #christmasvibes #christmasparty #christmasjoy #happyholidays #christmasgifts #christmascheer #family #christmasdecorations #christmaslove #bhfyp
Christmas Day (25)
Share an image of your most-loved holiday decorations, a special gift you received, or a photo of your family celebrating. 
#ChristmasDay, #Merry Christmas #christmasday #christmas #christmastime #merrychristmas #christmastree #christmaseve #christmaslights #christmasspirit #christmasmood #xmas #christmasdecor #christmasiscoming #december #christmasgift #christmasdecorations #christmascountdown #snow #christmasmagic #santaclaus #winter #christmasparty #christmaslove #christmasvibes #christmasseason #christmasgifts #happyholidays #santa #family #bhfyp #merrychristmas #christmas #xmas #christmastree #happyholidays #christmastime #love #happynewyear #santaclaus #natal #santa #winter #christmasdecor #navidad #christmaslights #family #natale #holidays #december #snow #noel #christmasiscoming #feliznavidad #christmaseve #instagood #christmasspirit #merryxmas #christmasmood #holiday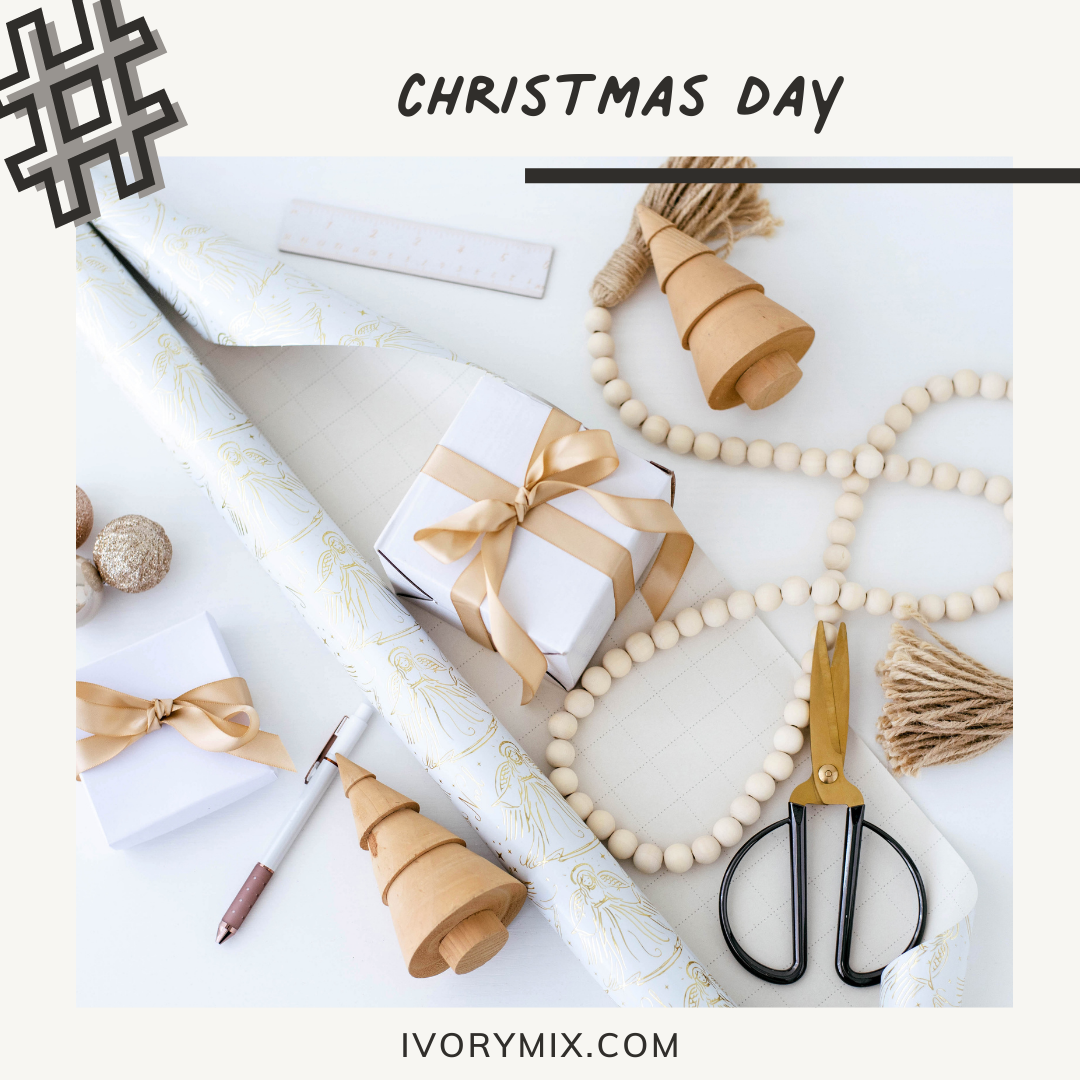 No Interruptions Day (27)
After the hustle and bustle of the Christmas season, encourage your readers to take time for themselves. Share an image of a do not disturb sign, or ask your readers to share their favorite way to unwind after a stressful season. Be sure to open up and share your own relaxation tips with your audience as well!
#NoInterruptionsDay #nointerruptionsday #nointerruptions #focus #disconnect #nature #homeschool #recharge #concentration #momboss #parenthood #stayathomemom #momlife #justletmamawork #december #fridaymotivation #todolist 
New Years Eve (31)
It's the moment we've all been waiting for – time to kiss 2020 goodbye for good! While this year hasn't been a walk in the park for anyone, I'm sure we've all experienced beautiful moments in the midst of pain and frustration. Share your favorite 2020 moments with your audience and encourage them to look for good even in the midst of trying times.
#NYE #newyearseve #newyear #happynewyear #newyears #nye #party #newyearsresolution #instagood #hello #dec #newyearsday #photooftheday #jan #celebration #celebrate #newyearsparty #goals #newyearscelebration #love #christmas #bye #fun #fireworks #donewith #photography #newyearseveparty #happy #music #newyearnewme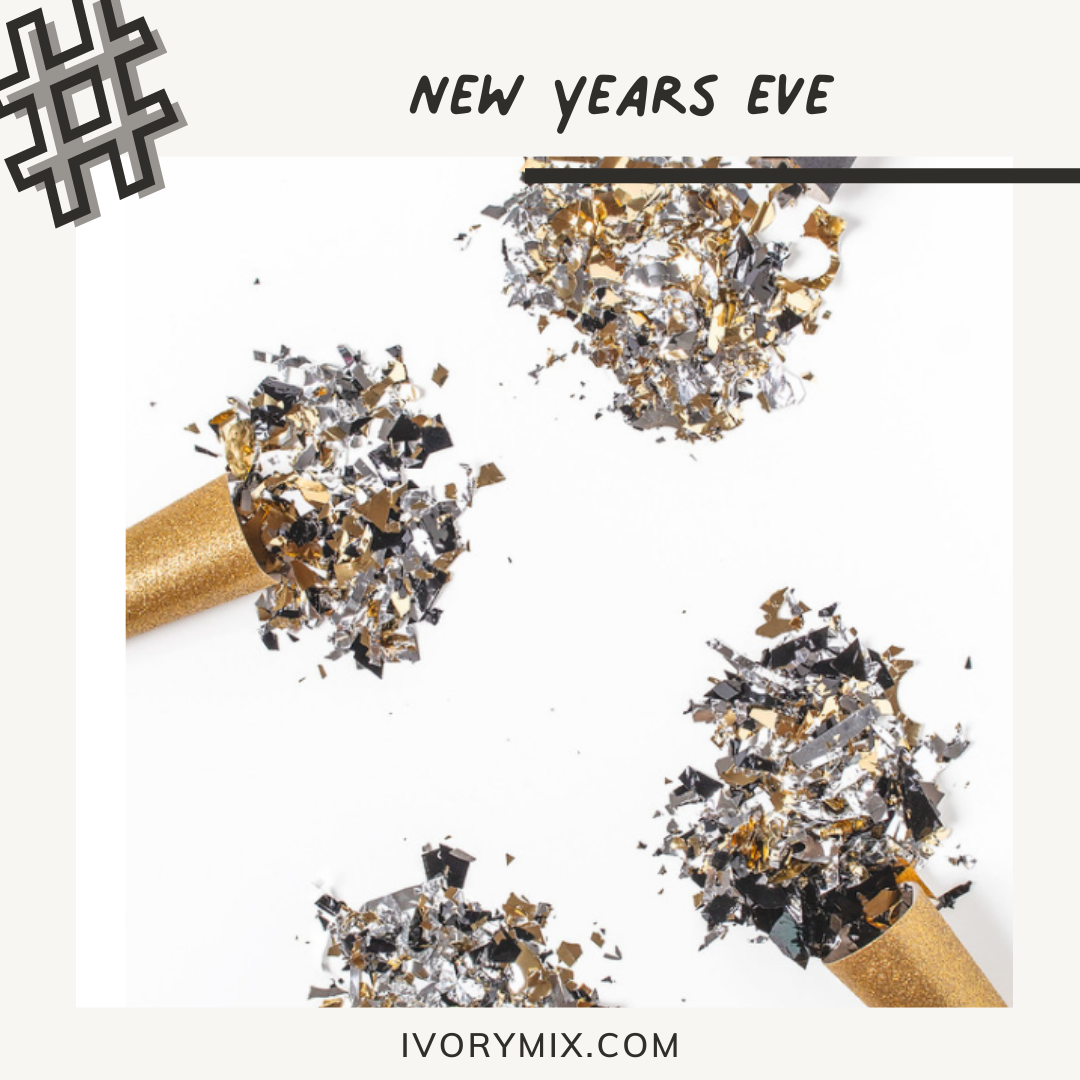 DECEMBER IMAGES 
Don't forget the last (and possibly most important) piece of the content puzzle — your images! I recommend using professional graphics and images along with your social media content to better capture your audience's attention and compel them to click.
For the most click-worthy images around, check out The Ivory Mix Membership. This membership gives you instant access to over $5000 worth of resources for entrepreneurs just like you. Learn more about the membership and join the VIP waitlist HERE.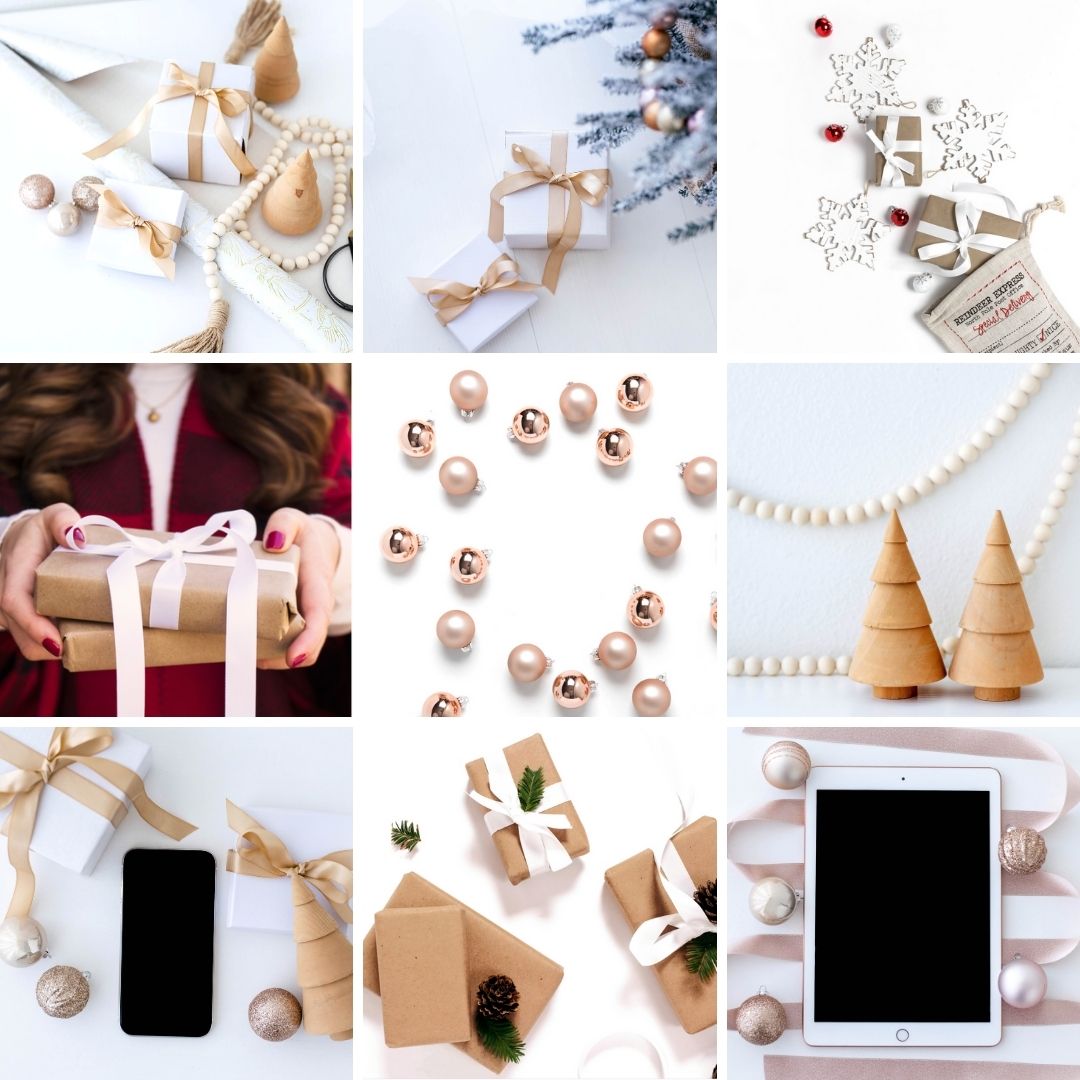 CREATE DECEMBER CONTENT 10X FASTER WITH THE IVORY MIX MEMBERSHIP 
You did it! You've mapped out your December content, so what comes next? If you're ready to schedule the posts you just created, save your self precious time and money by learning my easy system for creating content 10x faster HERE.