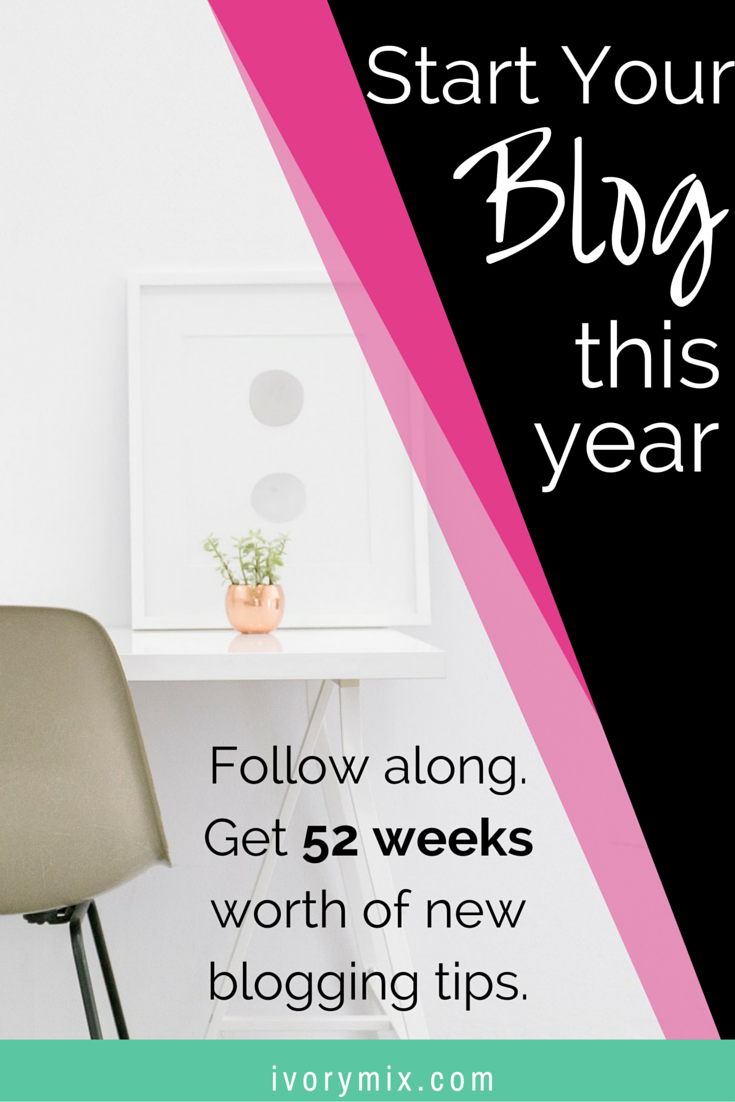 I bet you're here to learn how to start a blog. If you want to get started right away, I'm going to send you here to get going and get it done in as little as 4 steps in 4 minutes!
I had been desperately searching for all the answers I need to all the blogging questions for weeks, if not months, before I finally took the plunge and bought my newest domain name 30 days ago and not really knowing how to start a business with a blog. I've had a few blogs before, but those were more like hobbies. So, here I am with my domain name, a functioning blog, and a dream. Oh, what a dream it is too. For years, I've been struggling with the idea of starting my own business. Dreaming of creating things of my own instead of things for other people who employed me. The dream to start my own virtual business and blog, and my search for all the answers has led me to create this 52 week blog challenge to teach my readers how to start a blog too.
If you're ready to start, you definitely should read this here to get the complete and easy guide for beginners. If you're looking to start today, try checking this Unlimited WordPress Hosting for $2.25/month. Start a blog today!
Yes, 52 weeks is a long time to learn everything about blogging, but I am in it for the long haul and considering you're here reading this, you may be thinking the same things. What does it take to create a successful blog. In fact, just this morning, I created my own blogging schedule which you can read here. You'll see that my blogging schedule is a simplified weekly and daily version, compared to things I found, but that's because I'm a beginner and want to take this blogging  for business a little slower and more steady so that I can build confidence and teach others too.
Here it is, we're going to do this together over the next 52 weeks! You and I are going to create a successful blog and business over the next year. We may stumble to retain good traffic numbers, our adsense account dollars may be low for a while, and we may be a little overwhelmed at first, but we're here and we're together.
If you're interested in joining me on this 52 week journey to serious blogging, then you should definitely sign up for my weekly updates! 
The 52 topics we will cover over 52 weeks in 2016.
(in no particular order)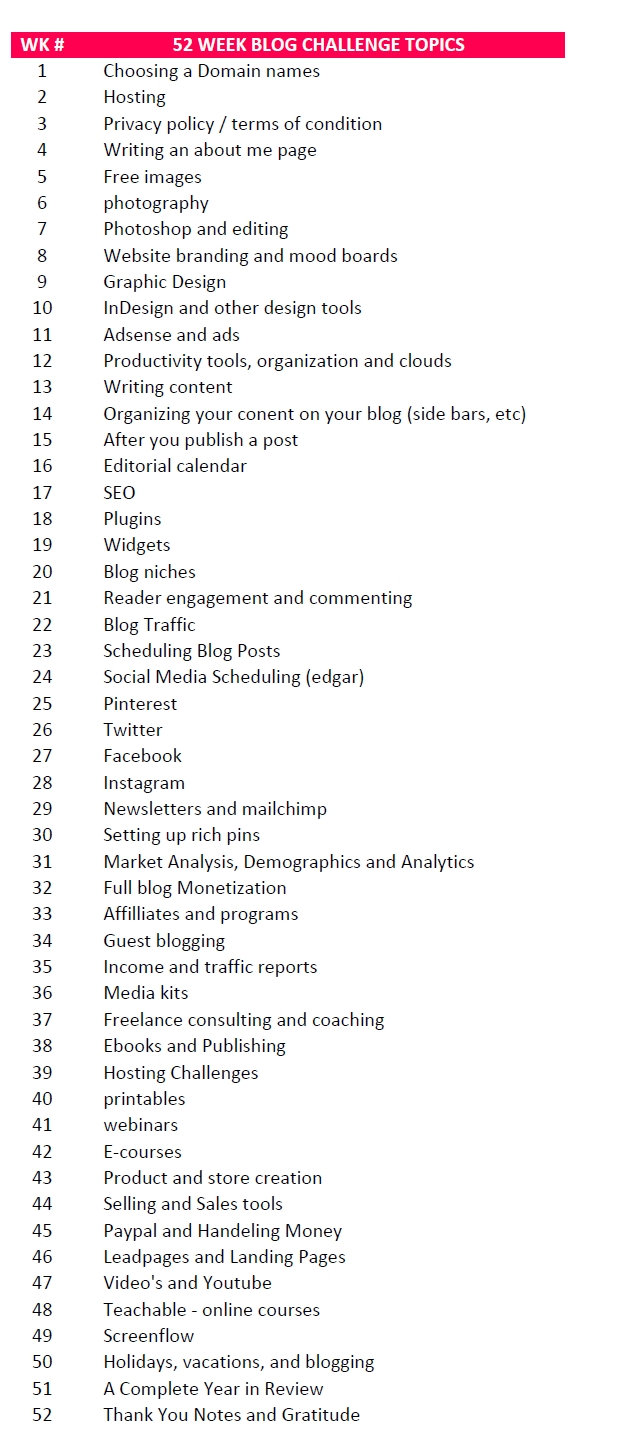 I can't wait to get started. Join me every week for another session – Won't ya?!