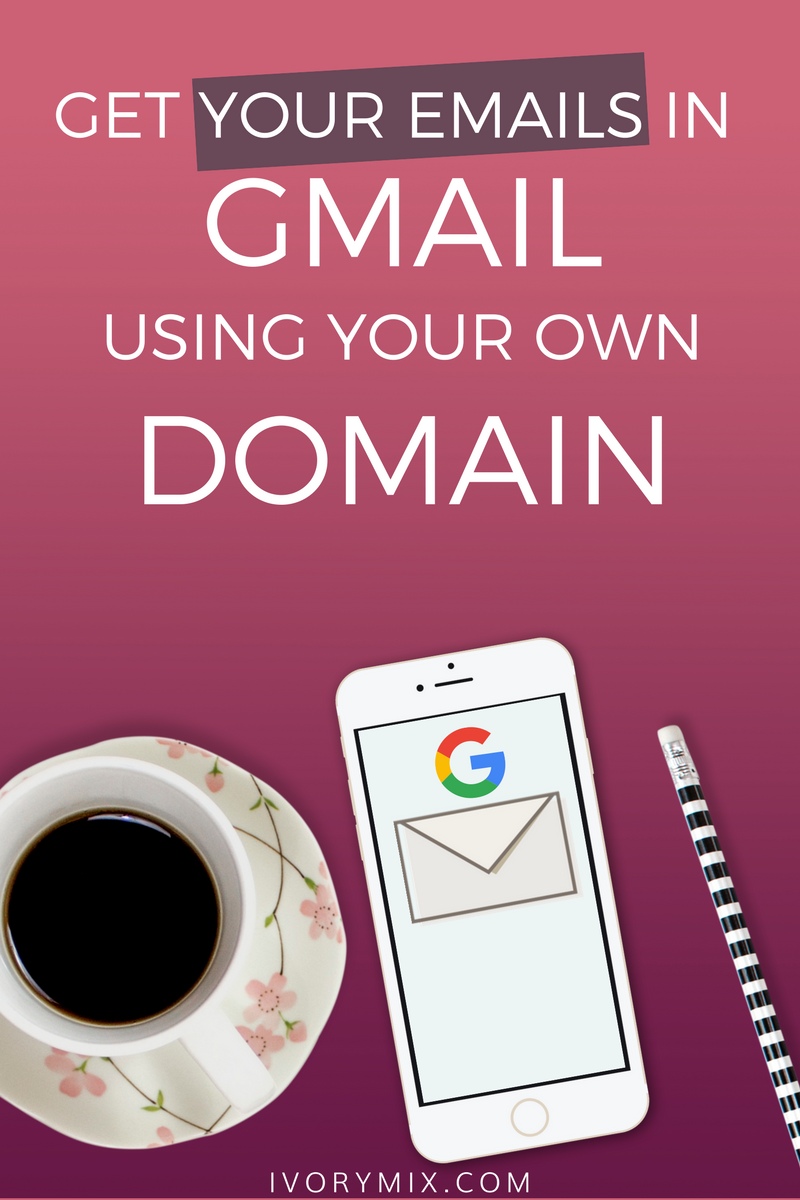 When I started my blog domain here at Ivory Mix, I created an email for myself through my host, which had my domain name, and I stumbled through that mess for well over a year. So, for example, I had been using " myname@ivorymix.com " which was great, but I had to log in to their email server and that email interface was a nightmare straight out of the 90's!
It was so challenging to get my self-organized, track messages, and all the things I needed to get to would just sit there, in this hokey and clunky system. I avoided my email like the plague.
I had wished for the longest time that I could manage and send mass emails to people I knew and subscribers using the email system I was already using, Gmail. I did a bunch of research on various ways that I could get this done.
During my search, I stumbled a few cool things you can do with your marketing and with your emails right through Gmail!
Move your blog/business domain to Gmail:
I recently went ahead and moved my entire inbox to a custom domain email through Gmail.
I had heard that this was possible but had been putting off using Gmail with my custom domain name because I've been growing my business. (duh! – Priorities) Putting it off for so long was stupid though. It really only took me 15 minutes to do, so here I was, feeling pretty dumb for the past year and a half.
CLICK HERE TO GET A GMAIL CUSTOM DOMAIN
Related Post: How to get your first 1000 email subscribers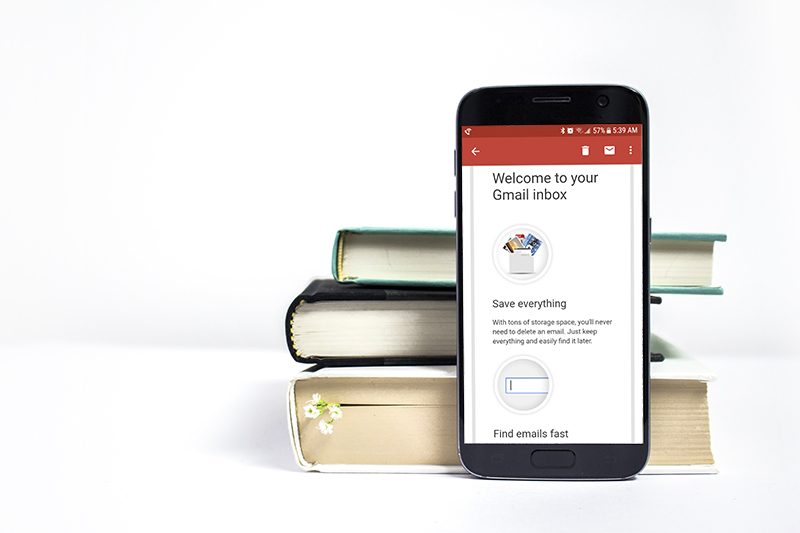 WHY YOU SHOULDN'T WAIT TO USE GMAIL WITH YOUR OWN CUSTOM DOMAIN:
If you've been using a "myname@gmail" email for your blog and business, this will suddenly and instantly help you appear more like a pro by having a custom domain email address. Because let's be honest – no blogger or business owner really wants to use "myname@gmail.com". It just doesn't seem legit or professional.
That's why I stumbled through my host's email server for so long. Just think, if I had done that and used anything other than my domain, it's possible people wouldn't have taken me seriously, and I'll be the first to say that your(and my own) level of confidence as a blogger can always use a boost – right?!
By using a Gmail with your custom domain, you suddenly feel a bit more confident and it's much easier to earn an instant level of trust and professionalism that regular Gmail email just can't deliver.
Seriously, most of the email software included with your blog or website host is so hard to navigate! Gmail's so easy to use with the APP on my phone and quick access on my google chrome browser, it's pretty awesome to feel so much more organized than ever, now that I have it running.
Related post: How I make $1k in a day with email marketing
Did you know that you can also access more than one Gmail account at one time? With the host supported email, it's a chore just to log into one account and don't even bother trying to be in more than one at a time. Now, you can be in your personal email AND your blog email at the same time ~ Hello, that's Genius!
STEP-BY-STEP: HOW TO CREATE A CUSTOM DOMAIN EMAIL ADDRESS WITH Gmail
Make sure you have a custom domain name. (I got this one, Ivory Mix through Bluehost)
Go to the Google Apps here.
When you get there, you'll click on "Start Free Trial" and place your details while you follow the steps to create your account.
You'll have to go through steps with Google to "verify" your domain. The best way I found is to place the HTML tag they give you into your site. To do this, you need to copy the google code into your website's header. I have a Genesis theme on WordPress, and have a place for it (Genesis/theme settings/header). If you can't locate yours, then I recommend that you get a plugin to install it that will provide the place to paste the code.
Once you've done all of the above, you can hit "verify" and then log in to your brand new Google Apps account! You can add new users in order to get your custom email address! ($5 per user and per month).
CLICK HERE TO GET A GMAIL CUSTOM DOMAIN
Got a question about this? Leave a question in the comments!