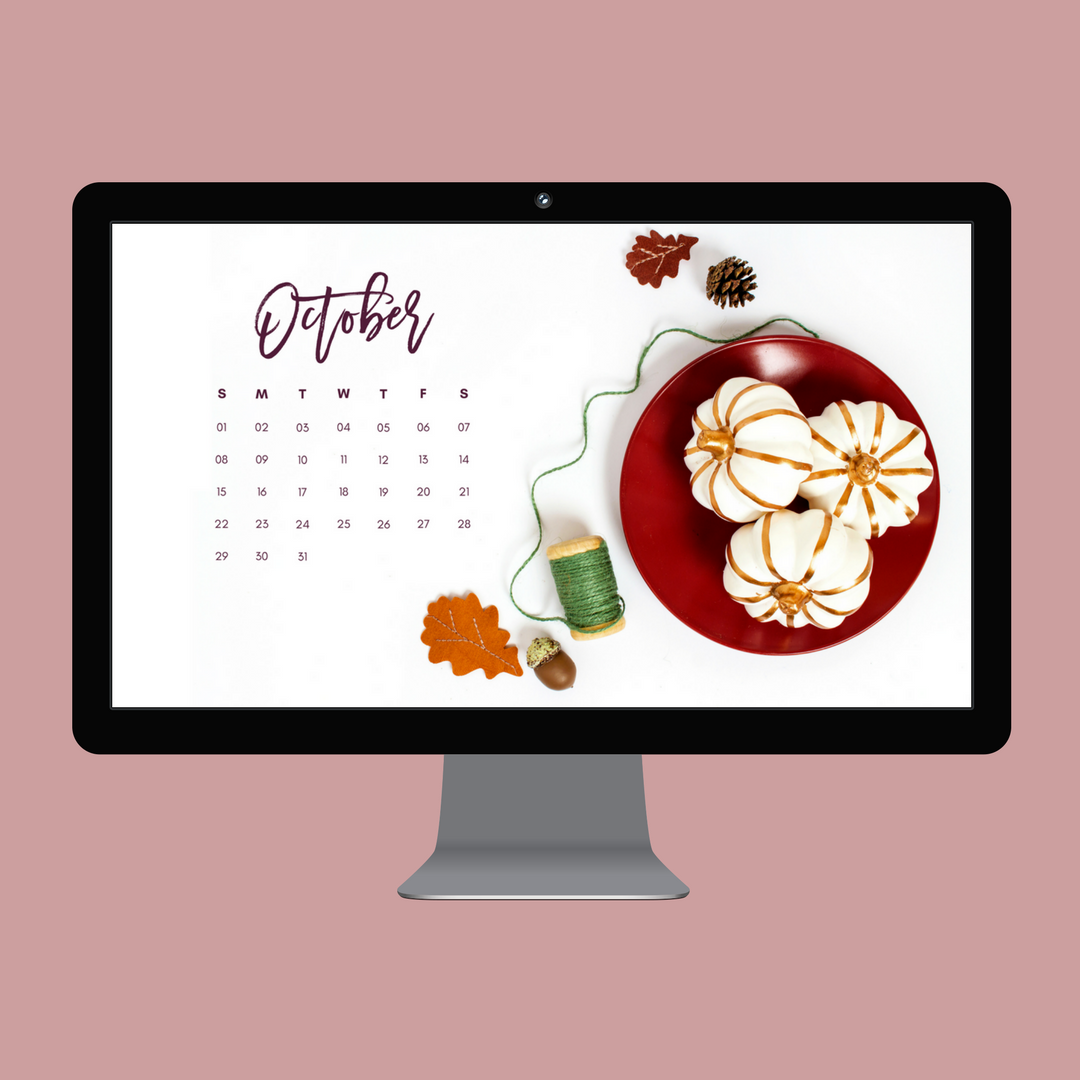 It's my favorite time of year!
October is full of changes, seasonal changes, and now life changes. October happens to be the month I am also taking this blog and online business completely full-time! October 10th is officially my last day working in my full time job. It's bitter sweet. I grew a fairly successful career for myself, but even though one thing is coming to an end, it marks the beginning of something else. That something else (Ivory Mix) has been my obsession for the past 20+ months. I've grown a following of over 15,000 and continue to make connections with people around the world. October may have been my favorite month before, but now, even more so. I know I could write an entire blog post about this change, but I'll save that for another day. . .
For now, because it is October 1st, I've put together another monthly freebie that doesn't require an email sign up, and this time, I created two!
You can download these October 2017 desktop wallpaper calendars for free.
Download the Desktop Calendars