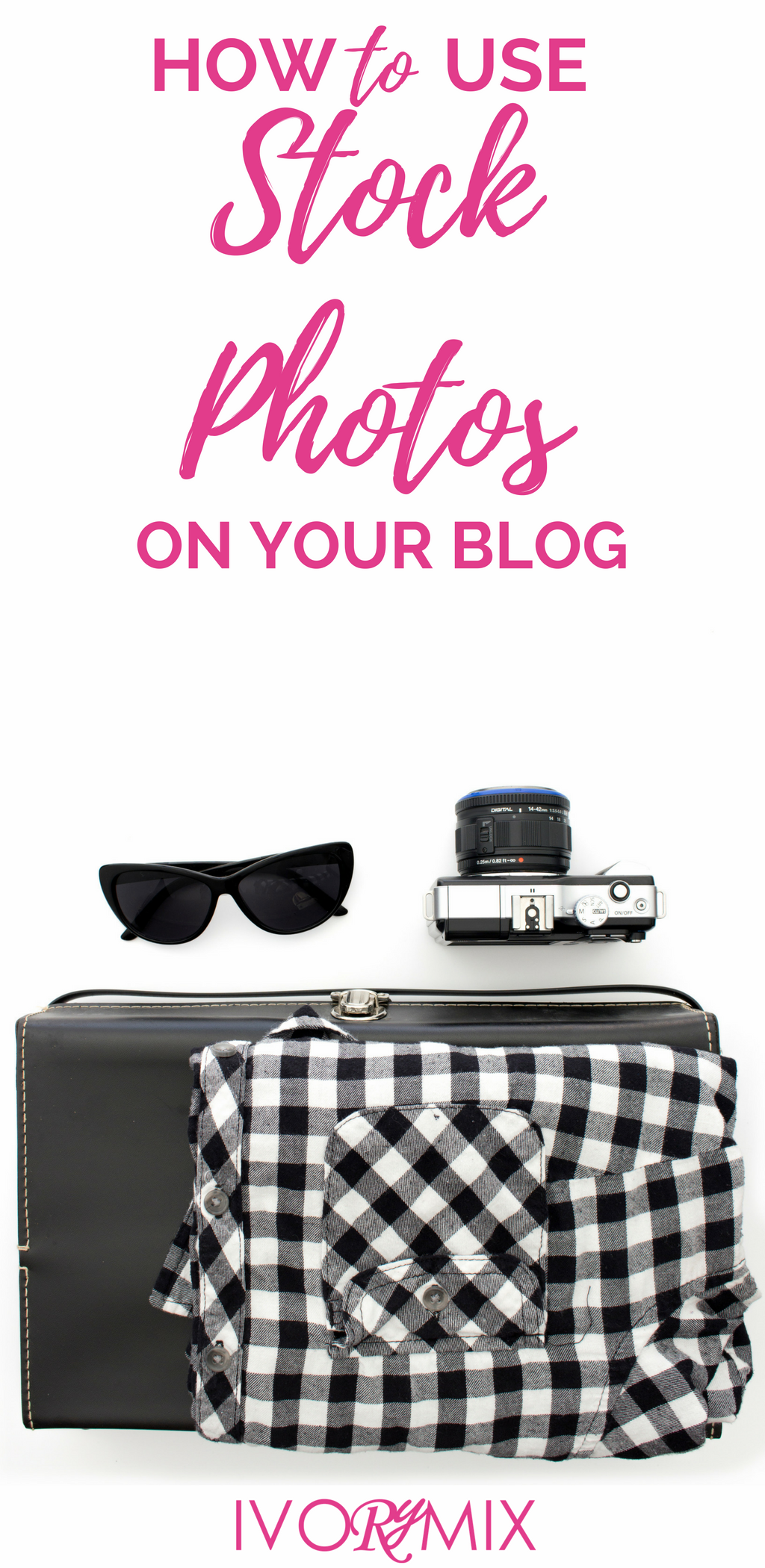 For the past 8 months, Ivorymix has been offering a completely free library of stock photos specifically for creative bloggers and entrepreneurs to use on their websites and social media – completely free. Some months, the release of free stock photos can be around 10 photos and other months, like this past August, we released over 50 unique photos, free.
The interesting part about this package of photos is that they were influenced by the Ivorymix community and facebook group. 
Back in July, I decided to do a little research and went ahead and sent out a survey to subscribers and members of our Facebook community. I asked some specific questions about the colors they use in their branding and what types of photos they wanted to see most in our free stock photo library.

The votes came in and I was astonished by the number of brands and bloggers who love the color blue, pink, and red. So, in order to do right by our community, I set for on a personal mission to take our community shopping in Facebook live event. On one Saturday, we filmed our shopping for props and then on Sunday, we filmed the set up of our equipment and walked everyone through how I set up the shots and get the perfect white balance.
I have to say, it was such a successful experience that I couldn't hold back from sharing every photo with every subscriber. Here's a quick snap of all the newest photos in the Free Stock Photo library (and there are still over 100 more!):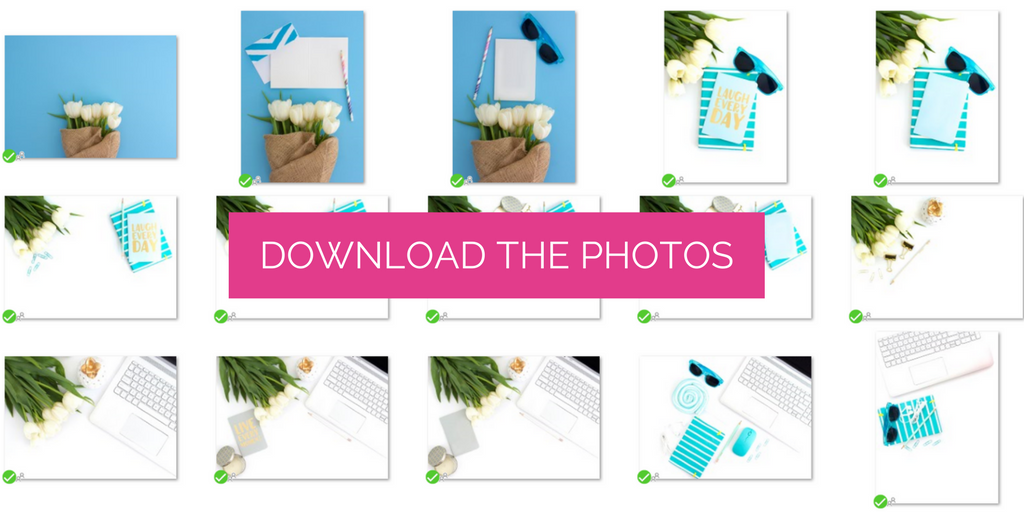 Now that we've loaded the library with so many photos, some of you have asked how they can be best used on your websites and social media. So, I thought I'd put together this tutorial so we can all learn how to use the stock photos and make them fit your brand.
---
After you download the free stock photos:
If you'd like to build your graphics around the stock photos, the best place to start is by identifying the colors that best coordinate with them. You can easily do this by heading over to the Adobe Color wheel and uploading the photo you'd like to use.
By doing this, you are getting as close to an exact match in color as possible. Plus, this tool will provide you with the hex codes to use on Canva.

---
Create a Header / Hero image:
When it comes to header images or "hero" images for your website, the cool thing about a lot of the stock photos in the library is that many of them are made to include plenty of white space to easily place text and other elements like logo's, taglines, icons, and other natural website elements.
Here in this header image example, I've turned one of the stock photos upside down. Don't be afraid to crop or rotate the stock photos to make them work for your project.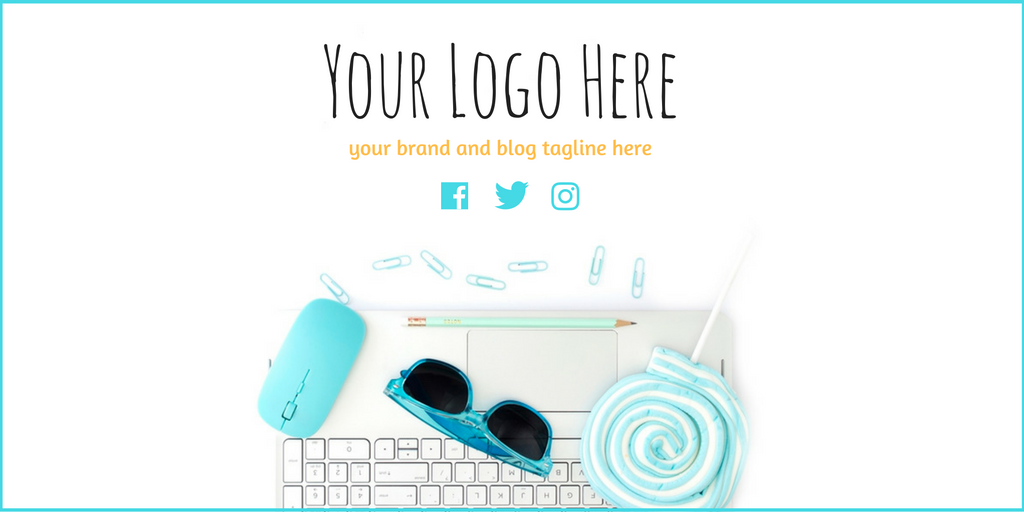 ---
Create Side Bar & Sign Up forms:
The other cool thing about the styled stock photos is that I include many that can be cropped in a portrait format. I purposefully create photos so that anyone can easily format their free stock photos into a side bar, which is often known to use longer and more narrow images.
Below are a few examples of how someone might use a portrait format for a side bar or sign up form to collect emails on their website.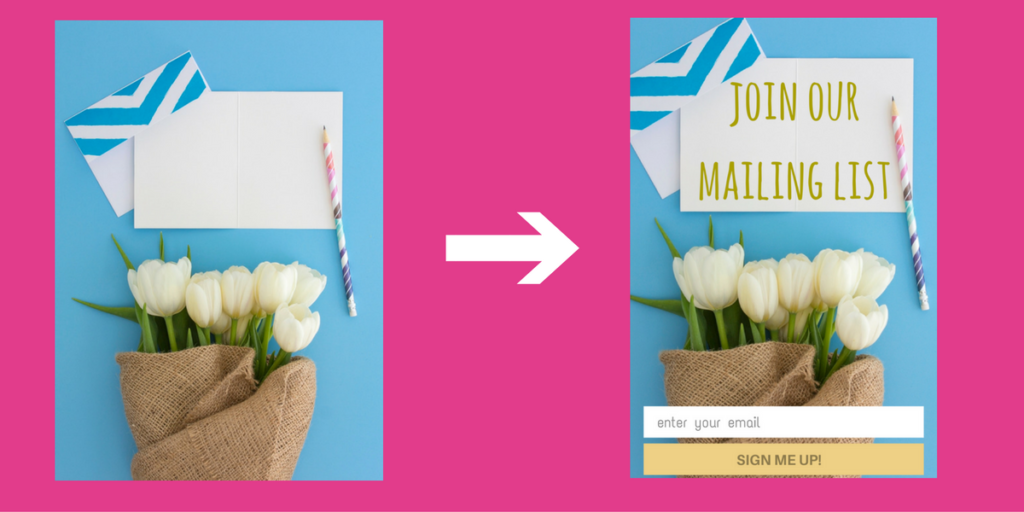 ---
Create Blog Post / Pinterest Images
The images we use in our blog posts come in all shapes and sizes. I like to use a pinterest size image and graphic for all of my featured blog post images, but just in case you like to use a wider format, I've got two examples below of how this one stock photo can be used in two different formats.

---
Create Social media headers
Just like headers for your website, these free stock photos work really well on social media headers too because you can decide to add text or your logo, or even just keep them the way they are.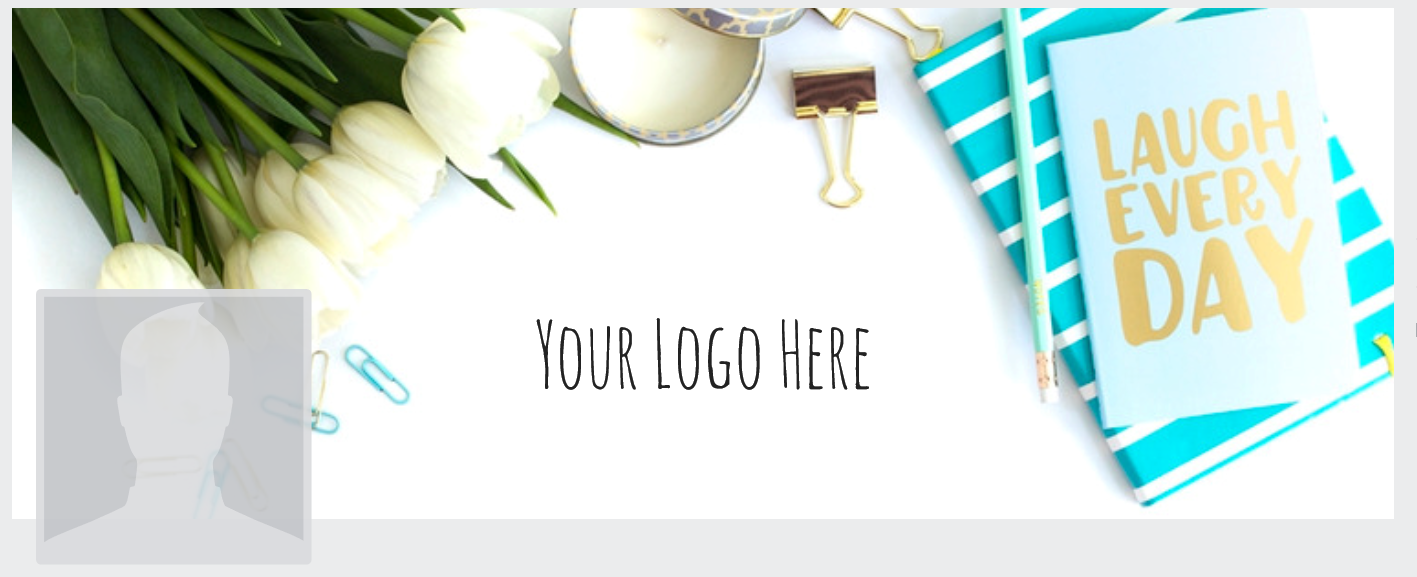 ---
Create Instagram Posts & Social Media Graphics
Using the free stock photos from the library on your Instagram or  for other social media posts is going to probably give you the biggest brand boost because you can use the same images over and over again in different unique ways.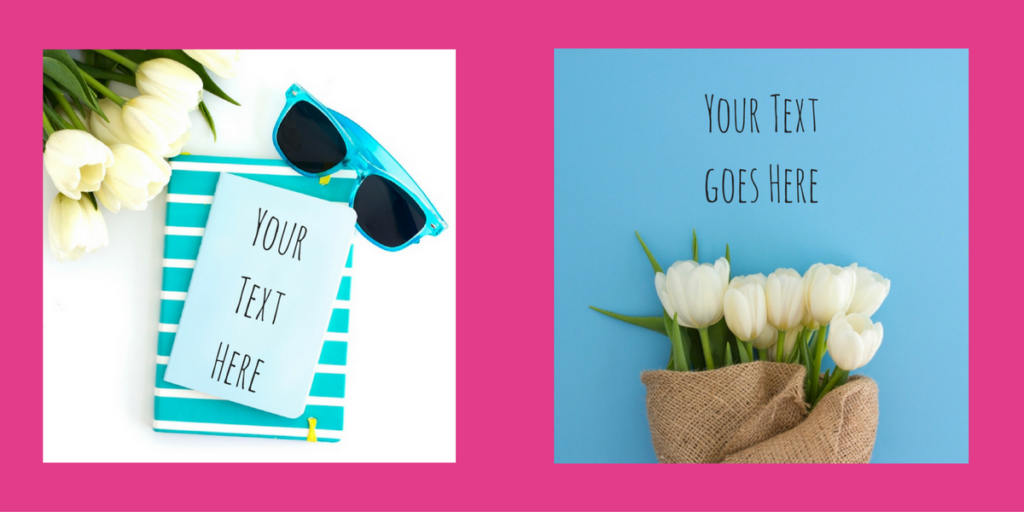 ---
Create many uses from just one of the free stock photos
The free stock photos are high quality, large format, with lots of pixels so that you can crop and use smaller portions of them for different types of posts too. As you can see in the example below, I've taken a single stock photo and divided it into three different and unique uses.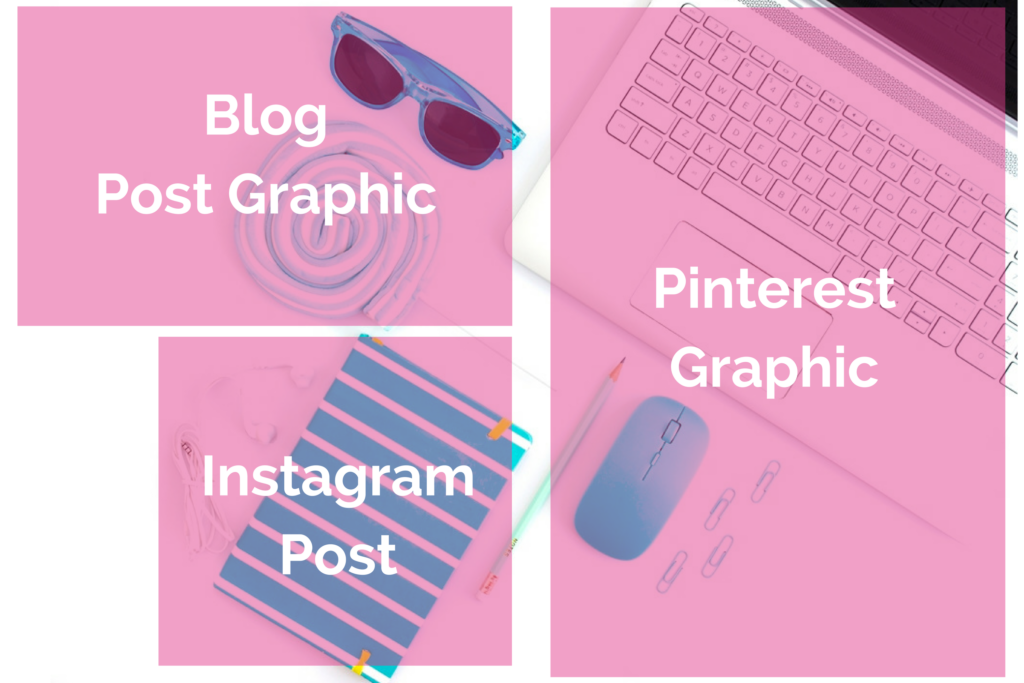 Get the 3 new video tutorials
If your feel like you would benefit more from a full video tutorial you should check out the 3 new tutorials that I recently upgraded into the Ivorymix free stock photo resource library that walk you through a few different ways to use the free stock photos and how you should always start with your blog colors in mind. 
Also, don't worry  about having the "right graphic design program" because these 3 quick tutorials are on Canva. 🙂