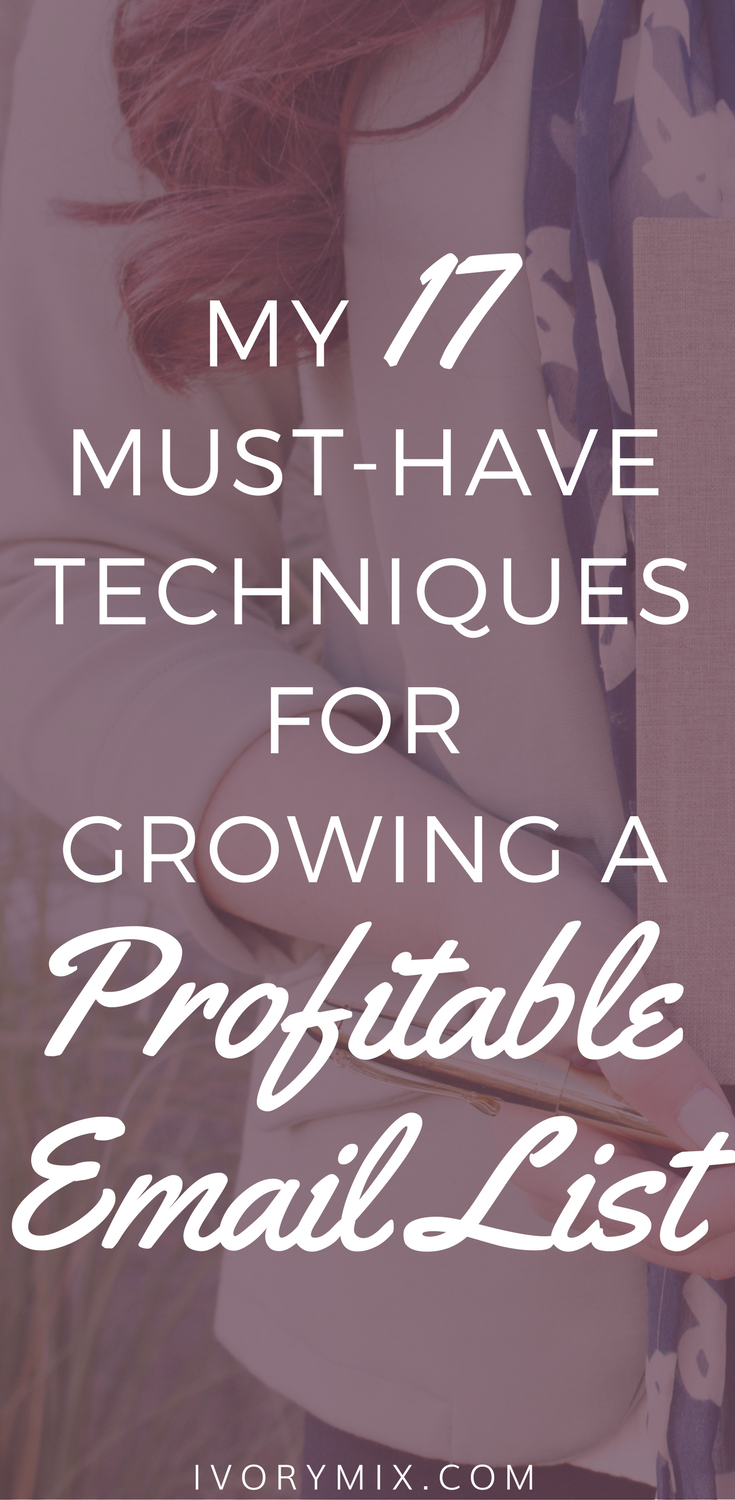 Any successful blogger-turned-digital business owner you've heard of, who provides great info-products, online courses, eBooks, stock photos, or maybe even a customized service that flies will tell you this one honest truth.
The one secret to their success is that they are in active pursuit of having, growing, and maintaining a happy list of raving fans and customers. 
There's no more wondering how you can be successful at creating courses or digital products. Yes, you want to make killer graphics and do the best you can at creating your products. But, the thing is, as soon as you have a product to sell, it's pretty important that you are making certain your brand new customers have a great experience.
Digital products are not like touchy-feely physical products that they get to take home and show off. It can be… but there is a science to it and it involves having a killer email list building and nurturing system.
If they have a great experience before, during, and after their purchase, you'll find that they'll be returning readers and buy from you again and again. Better yet, they will also go around and recommend you, your blog, products or services to other people that could generate more traffic and business for you.
Well, without an email list, none of what I mentioned above is possible. You won't be capable of following up with readers if you don't have an email list. Selling a product? Without an email list, you won't be able to prevent buyers remorse (especially if you plan to charge $100 or more for an e-course or a service).
If you're a new Blogger who wants to become a digital maker – let's read on. . . .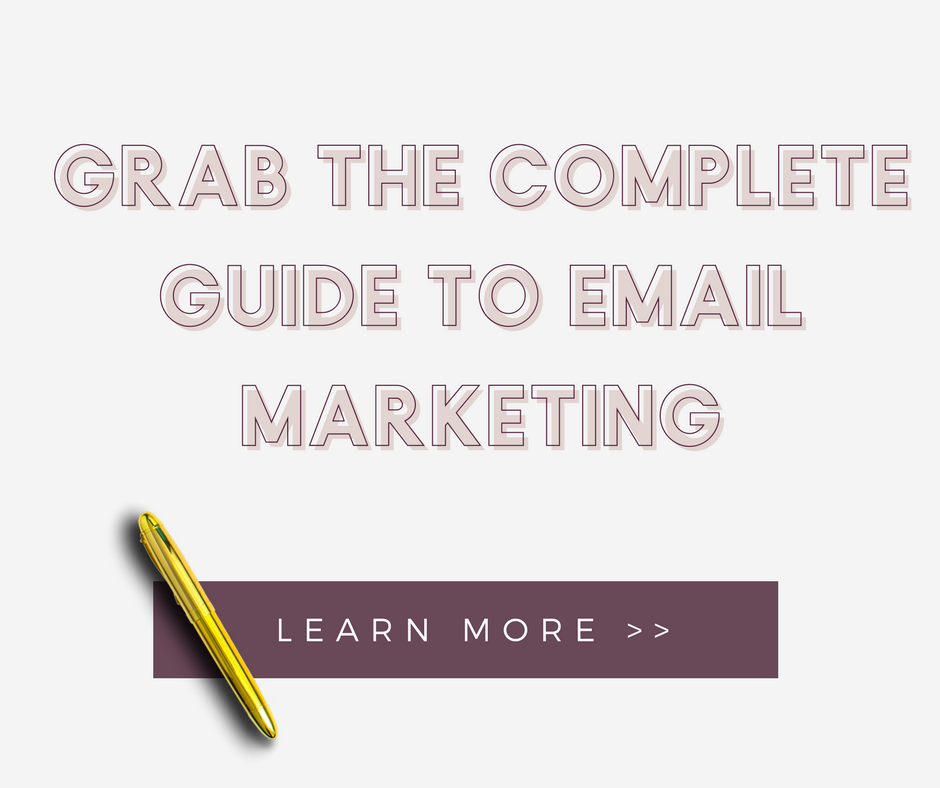 1. Here's Why You Will Want (Dare I Say – NEED) an Email List
When using e-mail as a way to market and "advertise" new blog posts or products you have, you then eliminate the need for regular high-cost ads.  Because let's face it – visiting a blog or website once is not always enough to make an impact on someone – at least not enough to get them to make a purchase from your digital shop or of a course you have.
It's usually only after someone visits your site a few times that they become some of your raving fans – enough so that they eventually feel comfortable enough to buy something from you. So, if you're not targeting your blog audience with Facebook ads / Facebook pixels, then you won't really ever be certain that you are reaching previous visitors or raving fans and communicating new product launches, online courses, or services that you are offering. If you can't communicate those things, then you're surely not going to make any sales.
2. How to Collect Subscriber Emails
One of the tried and true techniques to collect subscriber emails is by inviting your visitors to subscribe to your mailing list in exchange for a freebie that fits their interest. We like to call it an 'opt-in'.
Examples of "freebies" might be Secret blog posts, helpful checklists, mini eBooks, and more. For us, one of the biggest opt-in freebies we have is access to our library of free stock photos. The importance of the freebie is that it meets their needs and is compelling enough to have them think "wow- that's free in exchange for my email? I must have it. I'll take it!"
3. What to be aware of when first growing an email list
Once you have a list of subscribers, you can be somewhat certain that most of them will open up at least the first email or two that you send them because they've already given you their email in exchange for a product or service they've shown interest in. This means that you may send emails or reminders to your subscribers about topics or additional products you have that are related to the freebie you gave them originally.
You should be aware that a subscriber may unsubscribe when they feel that they are not getting what they want or expected. Make sure that they are satisfied with your email strategies and keep them excited about receiving your newsletters.
4. Begin building your first email list
Make your blog articles and content educational, interesting, and fun. Try to use a little creativity. Build around what your product or service is about. For example: How to Plan Your Own Brand Photography
5. Build your list by staying one step ahead of their needs
Try to research what people are looking for, this way, you stay one step ahead of them all the time and you will quickly become their go-to resource. They will be eager to receive what you are sending them because they knew you always have fresh and new things to share with them.
6. Build your list by having the right blog content
Write good articles that are informational but light at the same time. If your subscribers
enjoy your articles, they will go to your site by clicking the links included in your email/newsletters. Be somewhat diverse in your articles. Put something humorous, then put something informational, then consider blog posts that has a little of both.
7. Build your list by creating a freebie as an incentive for signing up
Create and send a small report, printable or E-book to your customers about anything that is related to your niche. Use your knowledge and expertise in the field you have chosen to help other people who are similarly interested. Offer this e-book for free. You can write about anything informational and helpful to your subscribers. For example; you can do a companion guide to your most popular topic/blog post to be used as a bonus reference for your audience.
8. Build your list with a product coupon!
Add discounts, special offers, or coupons in your newsletters that will help them even more. Put a control number on your coupons so that they can only be used once. When people get discounts that can be found in your emails, and they truly need or want the products you offer, they will be eager to receive them in anticipation of what you are promoting next. This is the only reason I subscribe to high-ticket department stores. Heck, I'll even download their APP if there is a promise for additional savings.
9. Learn to Engage your Email List
When it comes to increasing list engagement it's important to create a plan based on the products and services you plan to promote.  A good engagement strategy starts with your product funnel which in turn helps you create your content and your various marketing calendars.
The fact is – all email marketing (even the fun emails) should be focused towards promoting your products or services and that requires planning. Especially if you don't want it to seem like promoting.
So, let's start the planning by going over a few of the things you'll need to add to your plan so that you can increase engagement for your email campaigns.
10. Engage your Email List with a product funnel
You probably already have various products and services, but you may not have designed a product funnel yet that helps you understand how everything is interconnected and works together. Understanding this can help you keep your different lists and promotions in order.
A great tool I love to map out funnels and ideas is this cloud-based mind-map.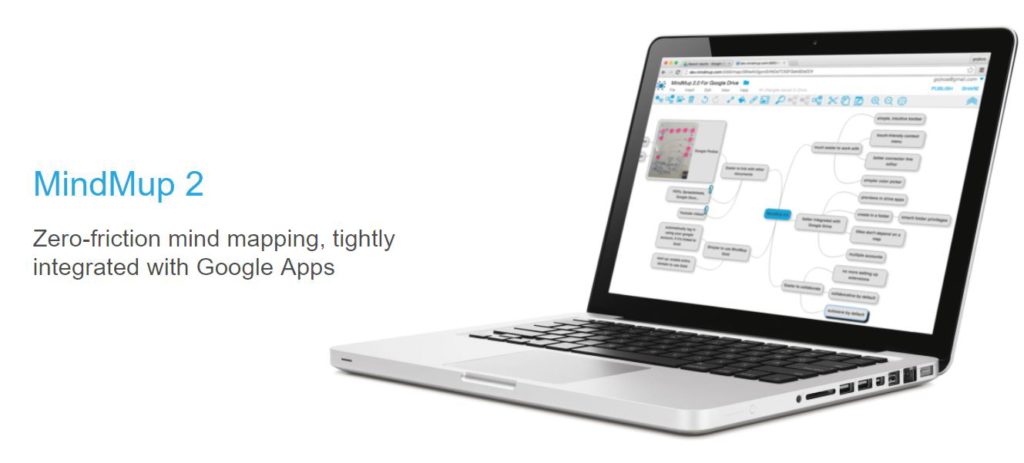 11. Engage your Email List with a page and a related freebie for each product
Each page should tell your audience about the benefits of purchasing the product. Remember benefits over features. The focus of your sales page should be on the audience, not on you. When writing your content, pretend you're the client and answer all the questions and concerns they might have on the page.
12. Engage your Email List with a specific list for each product they're interested in
Using your autoresponder, create the lists for each product or service that you will promote. At the minimum, you will want a general email list for people who visit the front page of your blog and then two lists for each product you sell.
Create one list of people who purchased the product and one list for people who just want more info about the product. Name them appropriately so that you know where to put the messages based on where the audience joins your list.
13. Engage your Email List with a product calendar
Knowing when each product is being launched for new upcoming products and or services will help you identify which lists you can include the announcements and information on. Plus, it will remind you to create new sales pages, lists, blog posts and email marketing messages for each new product.
14. Engage your Email List with a blog calendar
Based on the product launch calendar, write blog posts and set deadlines for them to be scheduled. Ensure that some blog posts promote the various sales pages, and other blog posts are designed for those who purchased already. For each message, consider who will see it and where they come from.
15. Engage your Email List with a social media calendar
Develop social media messages in a series based on your blog posts that will attract your readers to click through to your sales pages and purchase or sign up for your email lists.
16. Engage your Email List with an email marketing calendar
Based on how everything works together above, create a series of emails that you can edit appropriately for each separate list that you may want to promote the new product to. Load them into the right autoresponders, ensuring they link to the right sales pages depending on the audience they are sent out to.
17. Engage your Email List with Follow-up messages
Write a series of follow-up messages for each product that you sell. Once sold, you will want to keep in contact with the customer who bought it so that you can market future products and services to them.
By creating a plan of action to follow, you can make sure every single time you launch a new product that you can cross-promote other products and services without bombarding your list with messages they don't need, therefore increasing your conversion rates exponentially.
If all the content you create fits together like a puzzle designed to promote your products and services in a seamless way, it'll be that much easier each time get ready to launch a new product.
Conclusion
Your email list is the life of your online business. So never stop building it. Also, do not forget to email your new list. The worst thing you can do is build an email list, and then get scared about promoting to them, or to forget that altogether.
Send relevant affiliate products, send them your new content like videos or blog posts, do webinars with them, sell them your products, and keep scaling your business up!
Just stay consistent, don't quit, and don't give up! You will enjoy the benefits that come with having a larger email list!