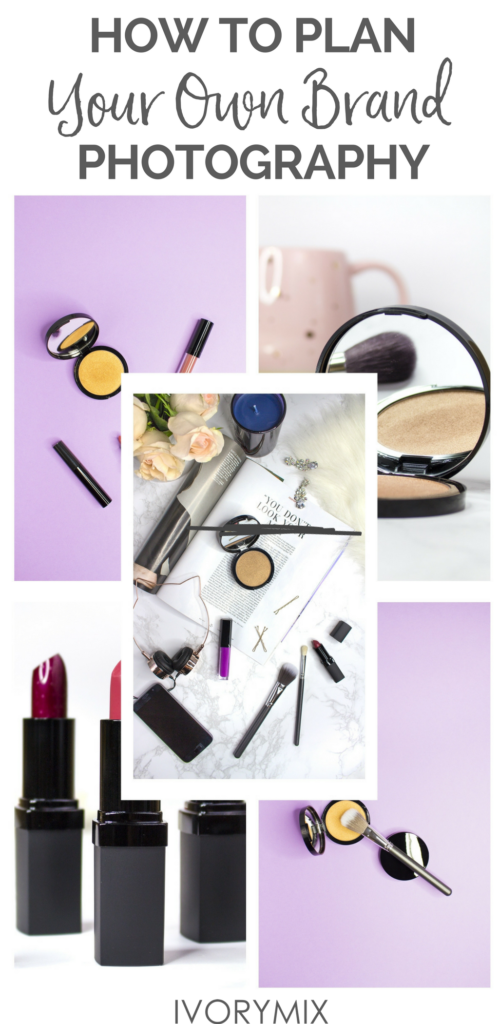 One thing that I love more than anything about building businesses and online brands is the photography. If I could choose just one thing from my workflow – it would be creating the concepts. As a small business owner, you know just as much as I do that we tend to do many (if not all) things for our businesses. Accounting, Administrative, Marketing, Copy Writing . . . Photography.
For me, accounting is not my favorite. For you, Photography might not be your favorite. But, that doesn't make either thing any less important. Just like paying your taxes might seem like something you only have to worry about a few times a year, photos might not seem like that big of a deal. But, having photos for your brand is a key to marketing your business – especially if it's an online business and marketing is probably 80% of what you do to drive traffic and awareness to your brand. Without the photos – it's really difficult to do.
So, even though photography is not for everyone, it's a necessity that some cannot afford which is why you may need to DIY. The good news is it can get easier if you follow these simple tips for planning your own brand's photography.
Identify and describe your brand:
The very first thing to do is defining your style. This will help determine some ideas you may have about the types of photos you may want for your brand. In many cases, you can define your brand with just a word or two:
Modern
Whimsical
Classic Elegance
Edgy
Professional / Corporate
Vintage Inspired
Moody
Create a secret board on Pinterest to inspire your brand image:
You can start gathering inspiration for your brand images by creating a secret Pinterest board. On this board, you can save as many images as you want and no one who is following you will see your pins (Unless you invite them to the board).
This method is just the beginning though. You'll see in this example below that while working with our clients, My Diva Status, we shared a very large secret board of images and photography of makeup and photos. There is so much going on this board that it could be difficult for me as the photographer to determine the look and appeal we were going for.
Even so, this many images and inspiration is pretty typical for our process. Our eyes naturall love images, so it's hard not to pin things that look great.
It's in these next steps that you will get much closer to a specific look and visual appeal for your brand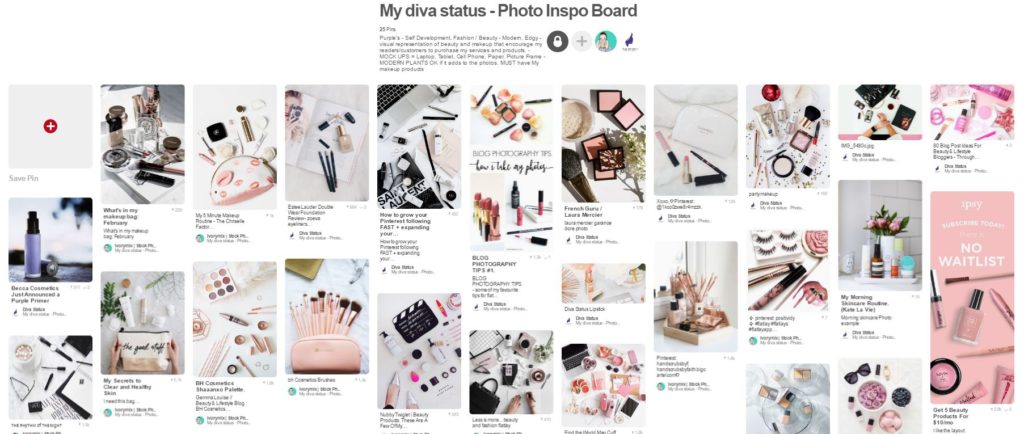 Delete pins that don't fit or feel right
Now that you have this massive pinterest board of inspiration – you really need to start narrowing it down for your brand vision. To do this, it's important to grab and use a small handful of photos to inspire you. So, at first, you may want to pin everything – and that's okay. Just remember to go back through your pins a few days later and remove the pins that don't seem to fit.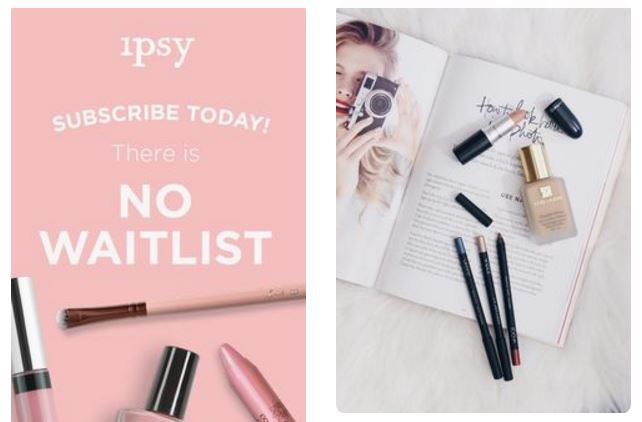 Pin things with Commonalities
Don't be afraid to pin things that are not the right color or subject matter. It may be something else that you love about the visuals. Like the lighting or the particular angle.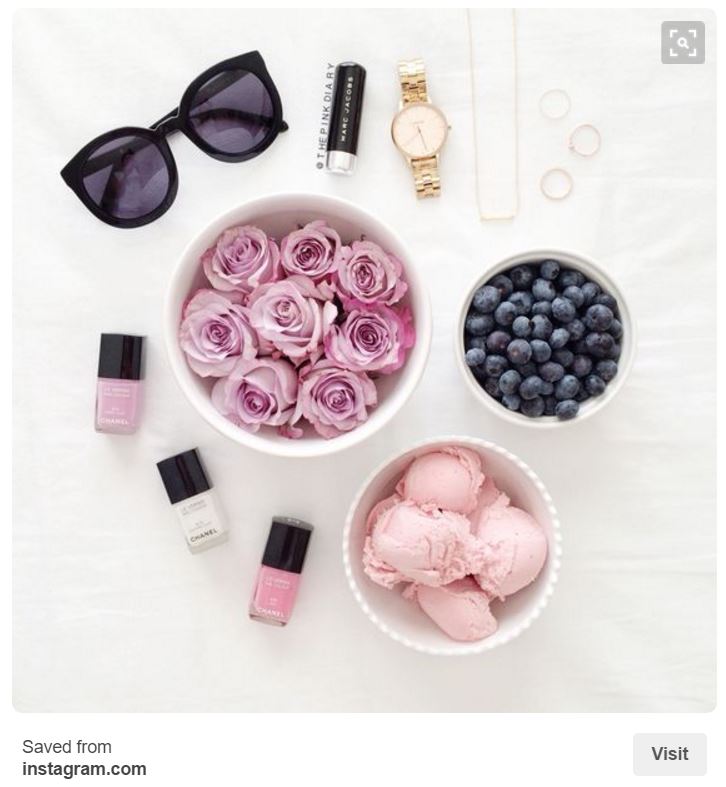 Find inspiration outside of Pinterest
Sometimes, you may be walking through the mall and see something that sparks your interest. Don't be shy about snapping a picture and uploading it to your secret board too. You can also take screen shots from Instagram as well as do google searches and search your favorite shops on etsy.
Be sure to notice, save, and utilize anything that inspires you!
Examine and pinpoint the details
When it comes to creating your own brand photos and images, it's all in the little details. So, when looking back through your inspiration boards, write down the little things you want incorporated into your brand images.
Color
Lighting
Composition
Props / backdrops
As you can see, it could be a number of details from the way the shadows or lighting falls on the subjects, the types of props you want in your photos, or it could be the colors or the background.
It could be all of the above! So, take notes and pin point the exact details you want to incorporate into your brand images.
Related Post: Genius DIY Graphic Design Tools
Put it all together and make it your own
Establish an aesthetic (Color, style, mood)
Gather inspiration on Pinterest
Remove unwanted concepts
Determine a list of "must have items" (Props, Photo types, locations, etc. . .)
Establish a finalized concept mood board
Once you've done the above things, you're ready to pull out the camera and make your concepts and ideas come to life. Below is an example of our recent work with My Diva Status which you can see more of on our portfolio.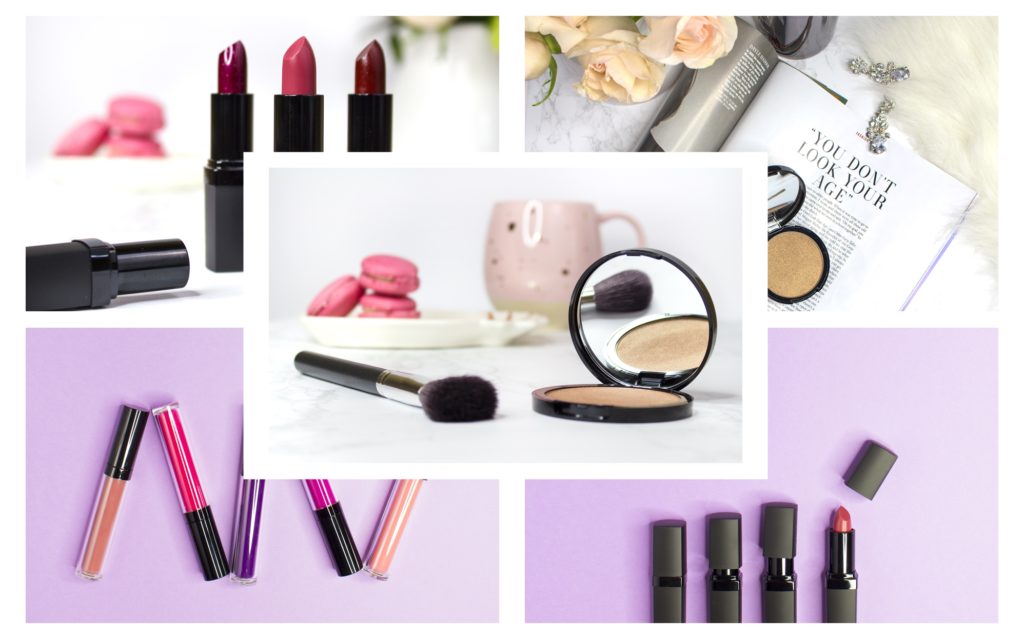 If you're worried about copying someone else's concepts – you shouldn't. No matter how hard you intentionally try or not, it's nearly impossible to replicate the exact look and feel of someone else's photographic style. Unless you are some high-quality professional who specializes in mimicking the style of others, your photos and your brand will always come out with your own unique flare. That's the beauty of taking your own images and using inspiration to guide you.