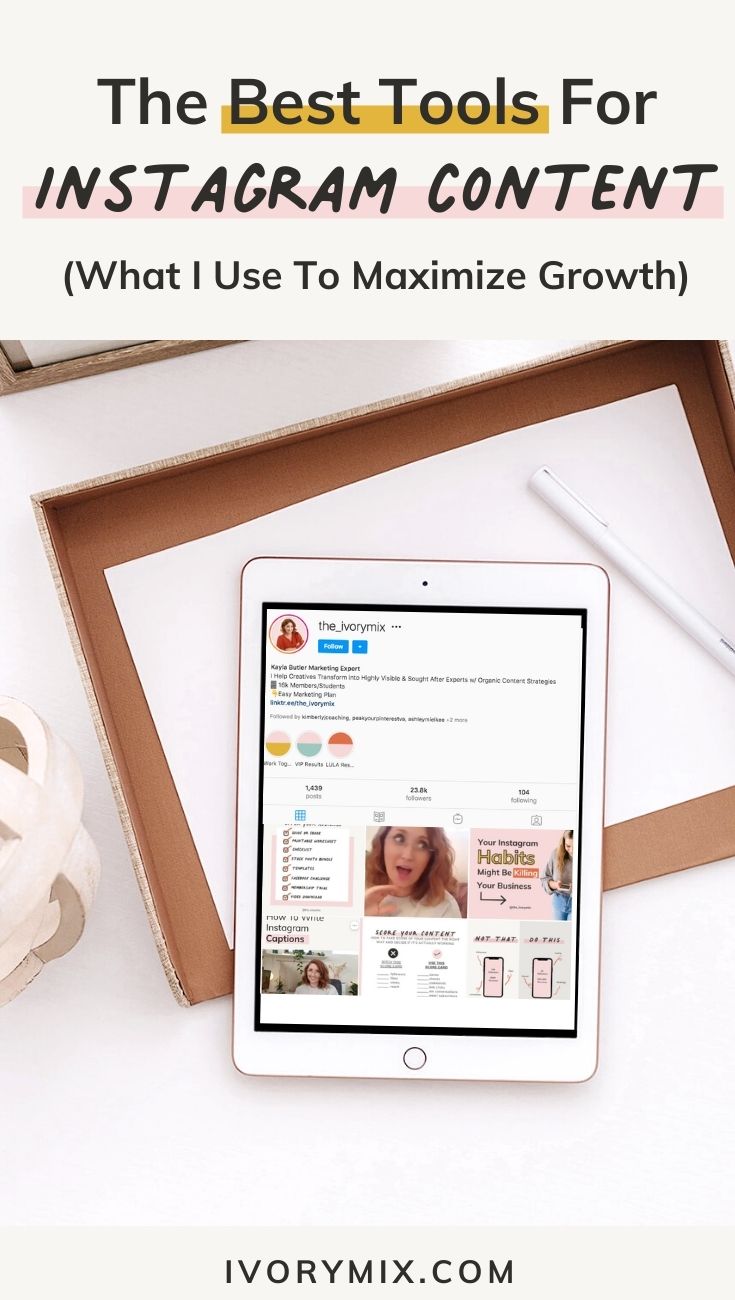 Ever wonder what tools other people use to create stunning and useful content on Instagram? From everything to video editing, closed captions, and scheduling, in this post, I'm sharing the top tools that I use EVERY SINGLE DAY to create content for Instagram. These tools will help you build your Instagram following faster and easier.
Want to skip the read? Watch the video instead:
#1 — Planoly for Content Scheduling
This scheduling tool is the one I use to schedule my own content, and I LOVE it! Planoly allows you to put your content on a grid so you get a true sense of the visual aesthetic you're building. You can move visuals around and save drafts, captions and hashtags.
I like to look at my content and shuffle things around so I can create the best look for my feed. It's a great multi-use tool because it lets you build the look you want for your content and then schedule it ahead of time so there's no same-day content creation taking place at the last minute.
Click here to learn more about planoly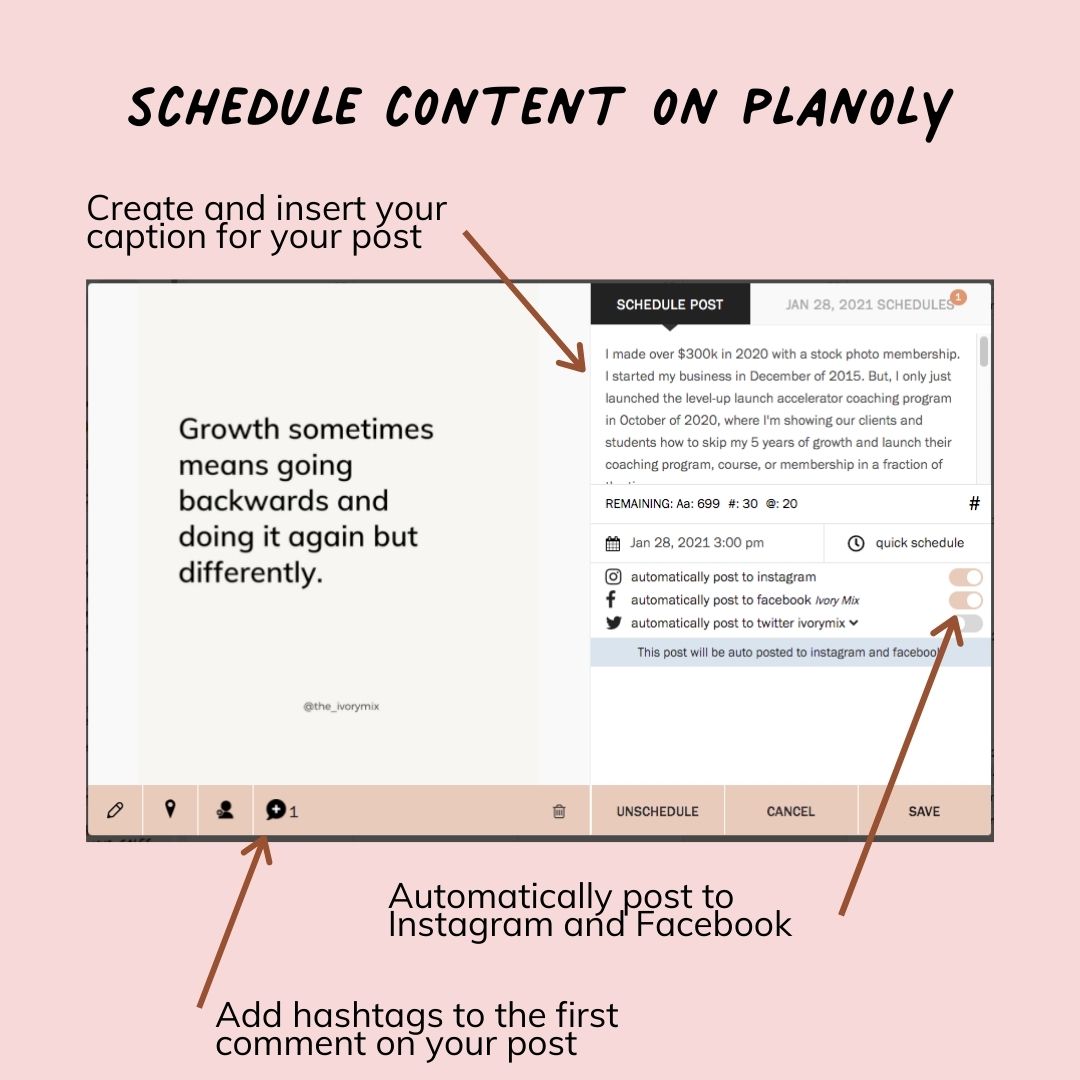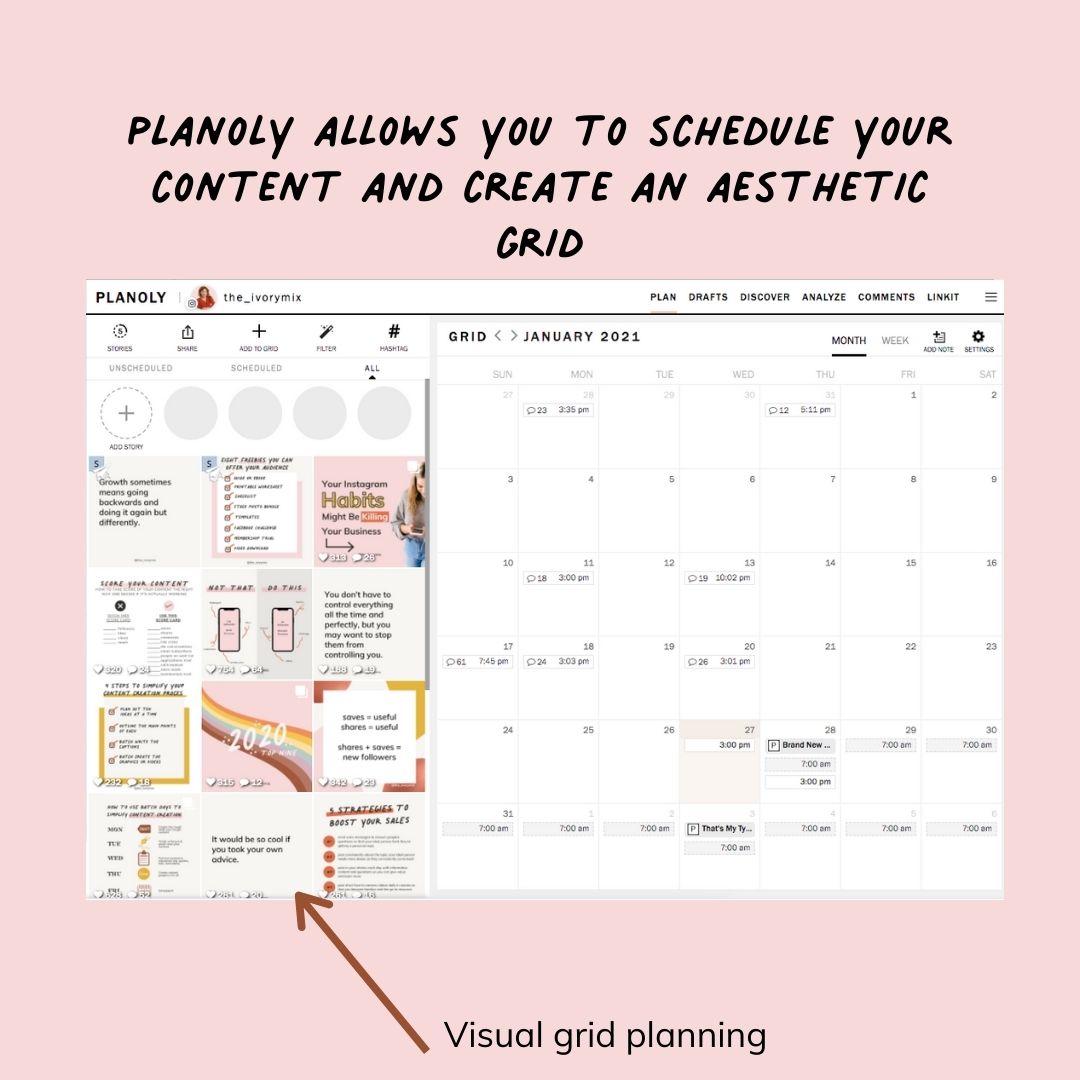 # 2 — Autocap for Video Captions.
When I create video content for Instagram, I want to make sure as many of my followers can consume the content as possible. Sometimes people just don't want to turn up the volume on their device while viewing content. For this reason, I use Autocap when I create video content for my Instagram posts or stories. Autocap is an app that listens to my videos and automatically adds captions to them.
Get Autocap for androids here
Get Autocap for iphones here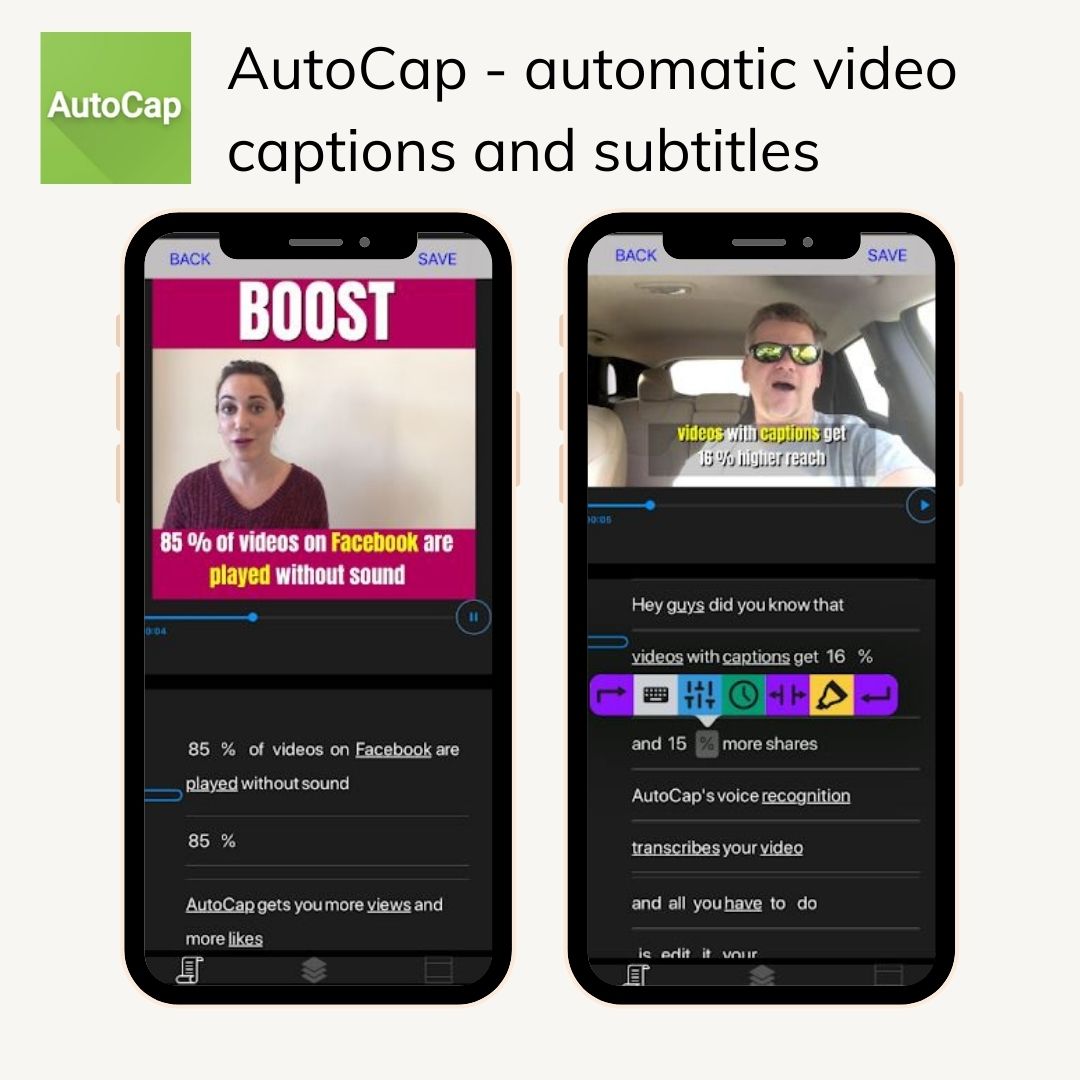 # 3 — Canva for Stunning Graphics on the Fly.
Canva is my go-to for Instagram images. The tool easily allows me to create graphics quickly and effortlessly on the Canva app or on a desktop.
Canva + the Ivory Mix Membership makes an incredible combo. Ivory Mix members get 30 days worth of Canva template every month! I create the Canva templates, and my members simply modify them to make the perfect graphics for their brands.
You can try out Canva Free here
Inside the Ivory Mix membership, we provide 30 Instagram templates each month to our members, which are strategic, easy to edit and create a draw droppingly beautiful Instagram feed in a matter of minutes. If you want to know more about the Ivory Mix membership, then click here to read.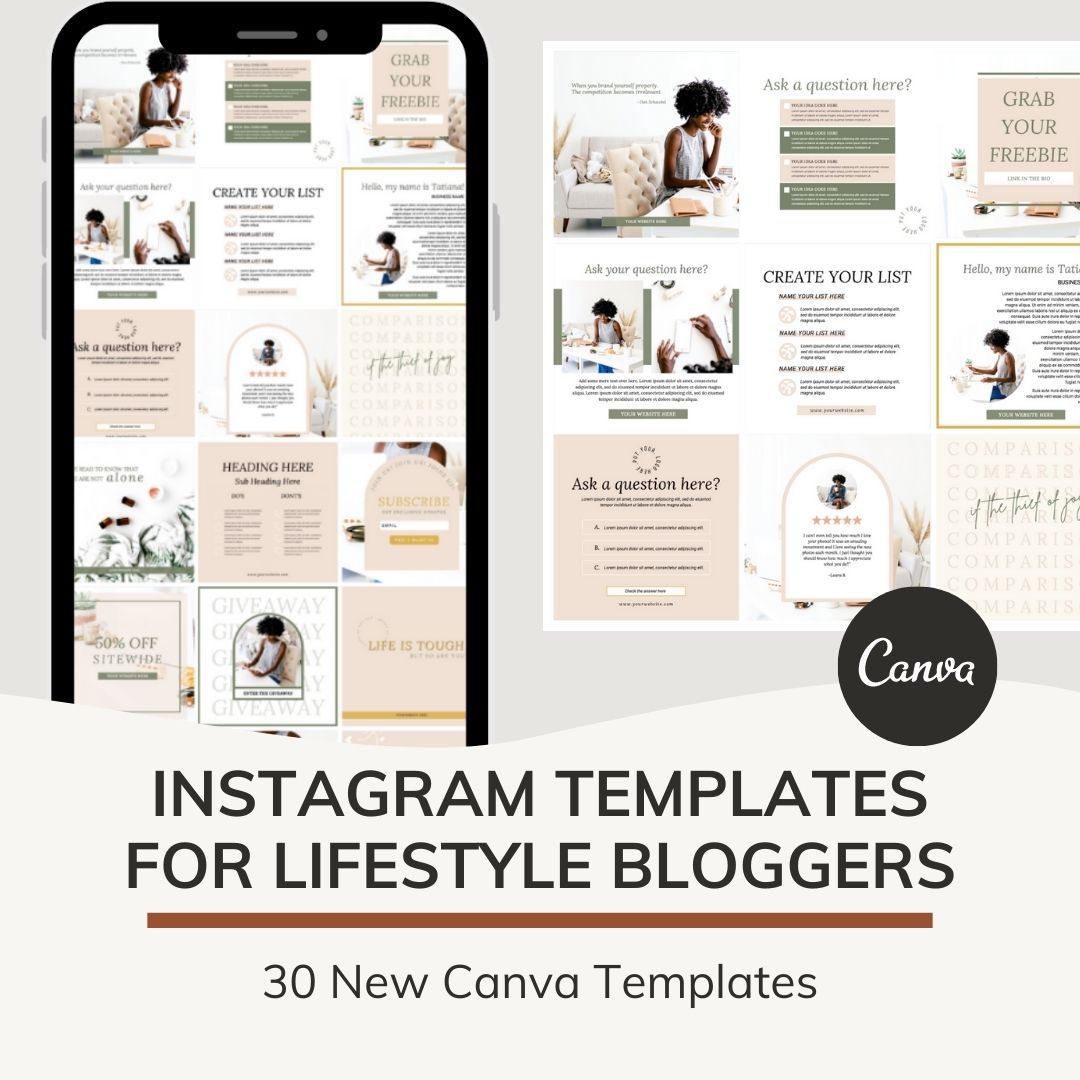 # 4 — Storitto for Story Scheduling.
Batch scheduling isn't just for your Instagram posts. Scheduling stories in advance is easy and convenient as well with this handy tool. In addition to scheduling, Storitto also allows users to add hashtags, tag people, and add GIFs, animations, and stickers just like when you create content right on Instagram!
Learn more about Storitto Here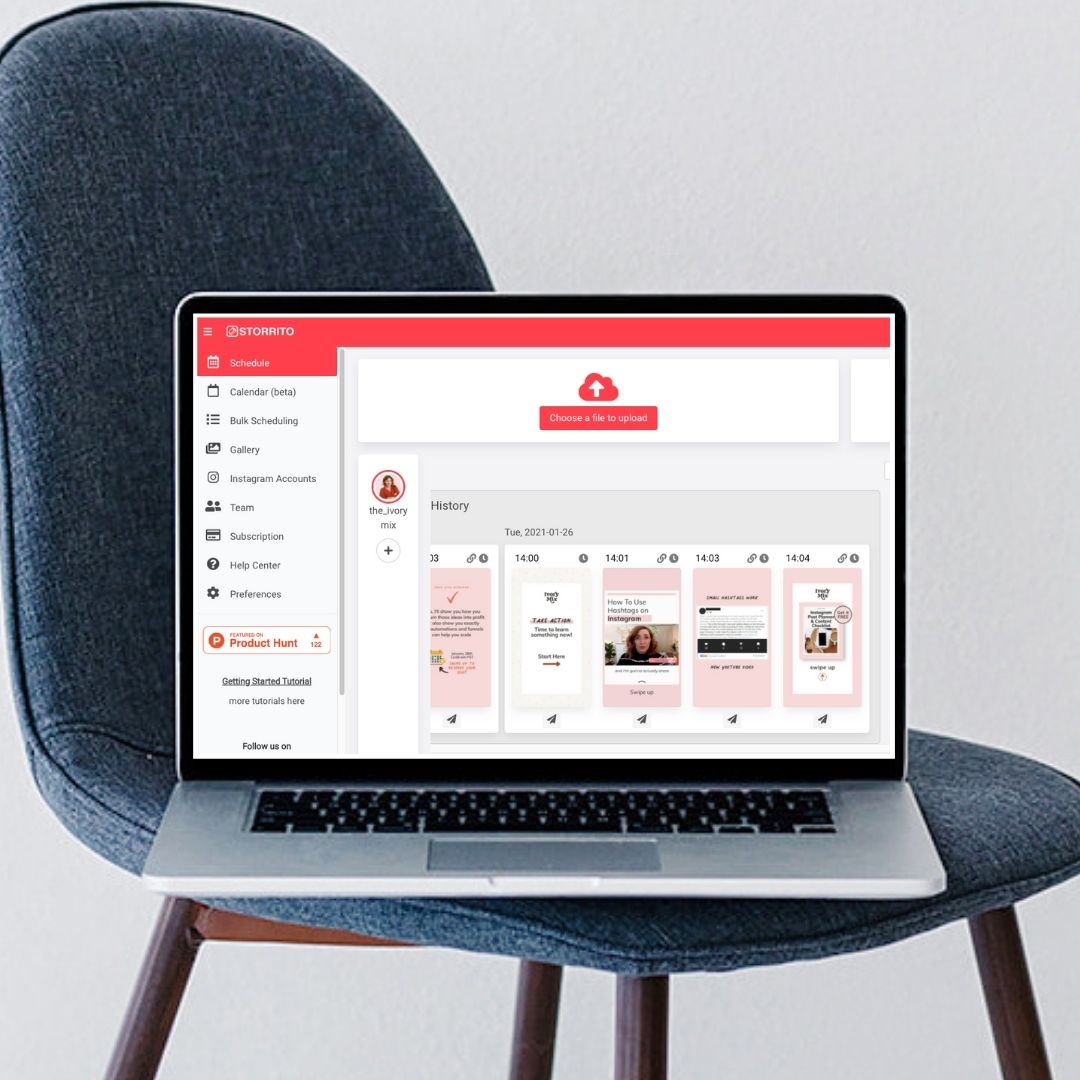 # 5 — Flick for Hashtag Research.
This genius app is a lifesaver when it comes to organizing, strategizing, and researching hashtags for Instagram. Flick also tells me which tags are working well for my account, so I know which ones I should keep using. This priceless data from Flick has helped me skyrocket my content reach.
Try out Flick here.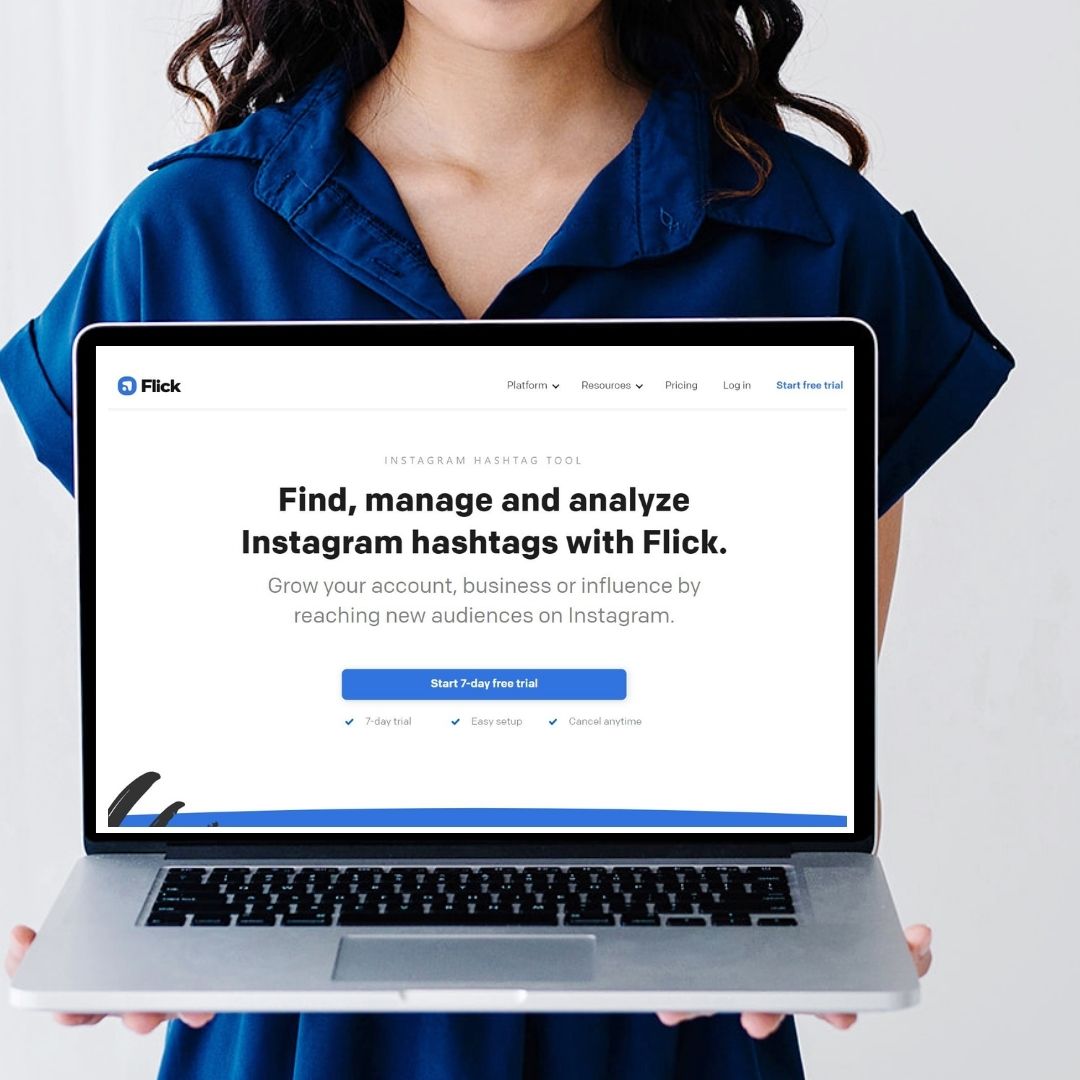 # 6 — YouCut for Video Editing.
This free app helps users create videos for their stories or edit videos for reels. You can also add text, music, voiceovers, etc to the videos. YouCut makes creating quality, unforgettable Instagram videos a snap.
Youcut a video editing tool (app available on android)  or you can get it on itunes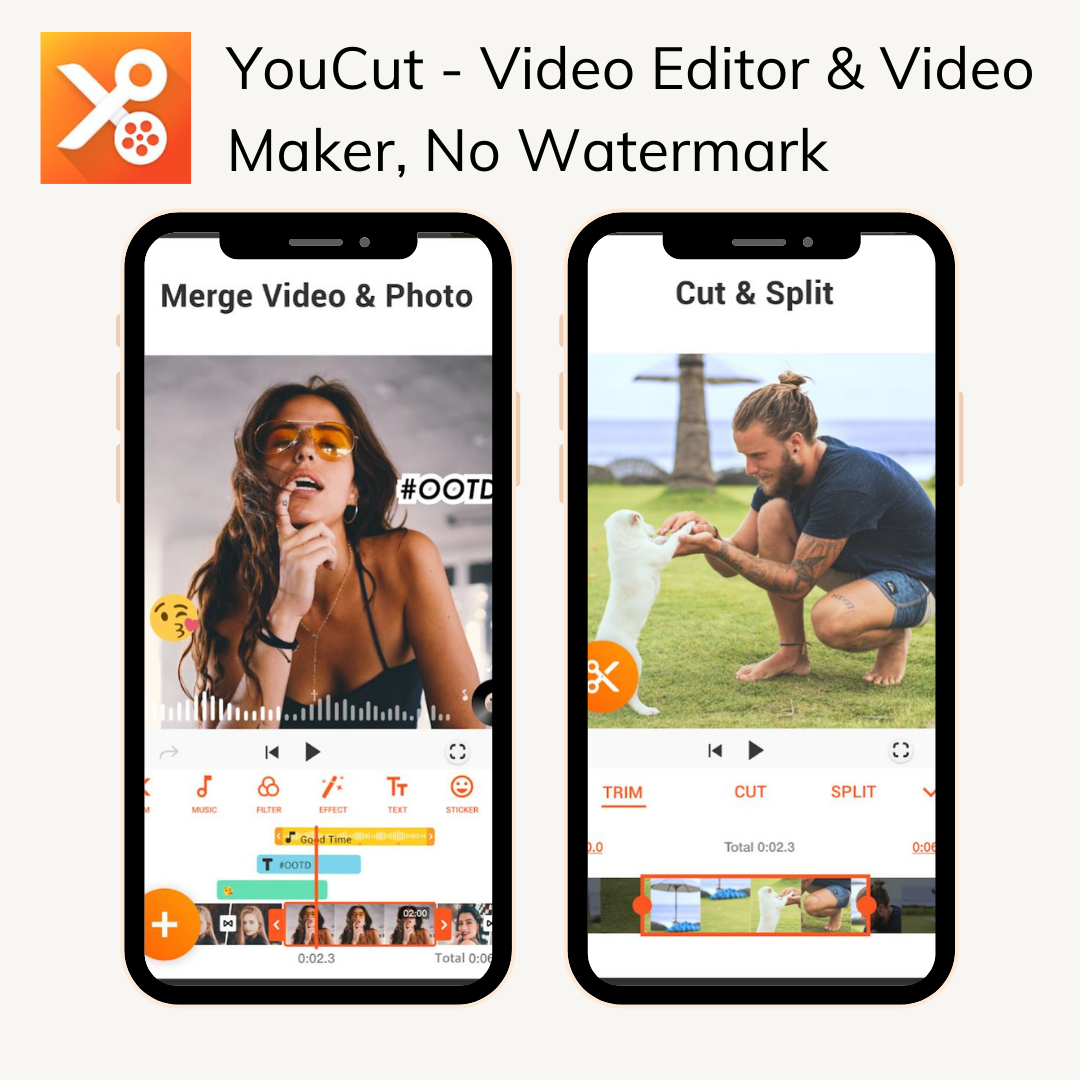 # 7 — Lightroom or SnapSeed for Photo Editing.
This editing tool makes photo editing on the fly a cinch. Whether you're using photos on your Instagram story or on your grid, Lightroom makes them look fabulous. You can pre-set the app so you can quickly make edits, again and again, giving your account a more seamless aesthetic.
*Another photo editing option to check out is Snapseed. Similar to Lightroom, Snapseed is not as robust as Lightroom, but it is more user friendly. It can brighten photo corners, sharpen the image, etc in a few clicks!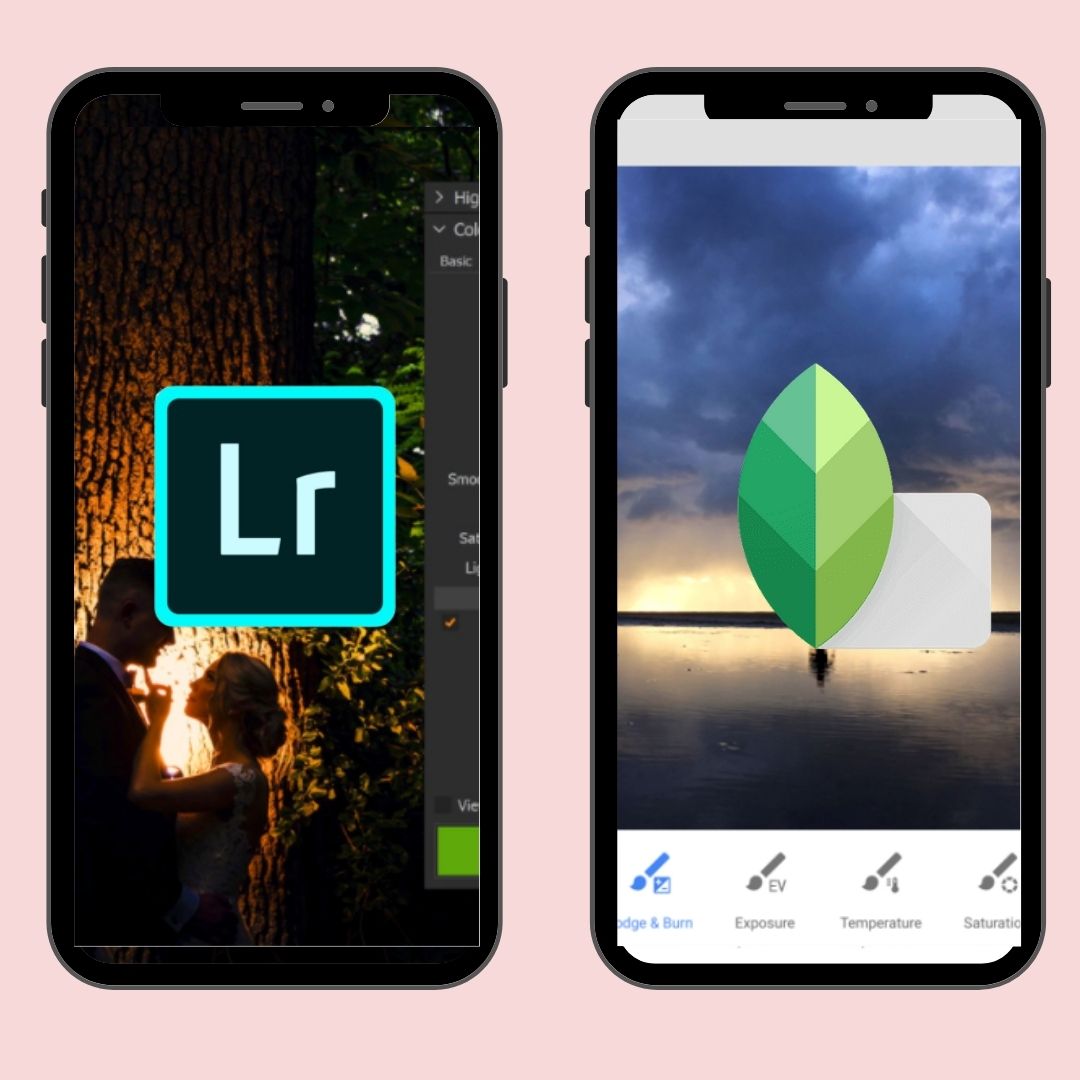 There you have it! If you're ready to improve your Instagram content and make your content creation process feel stress-free and seamless, I highly recommend putting these tools into play! Have questions about a tool I mentioned? Let me know in the comments!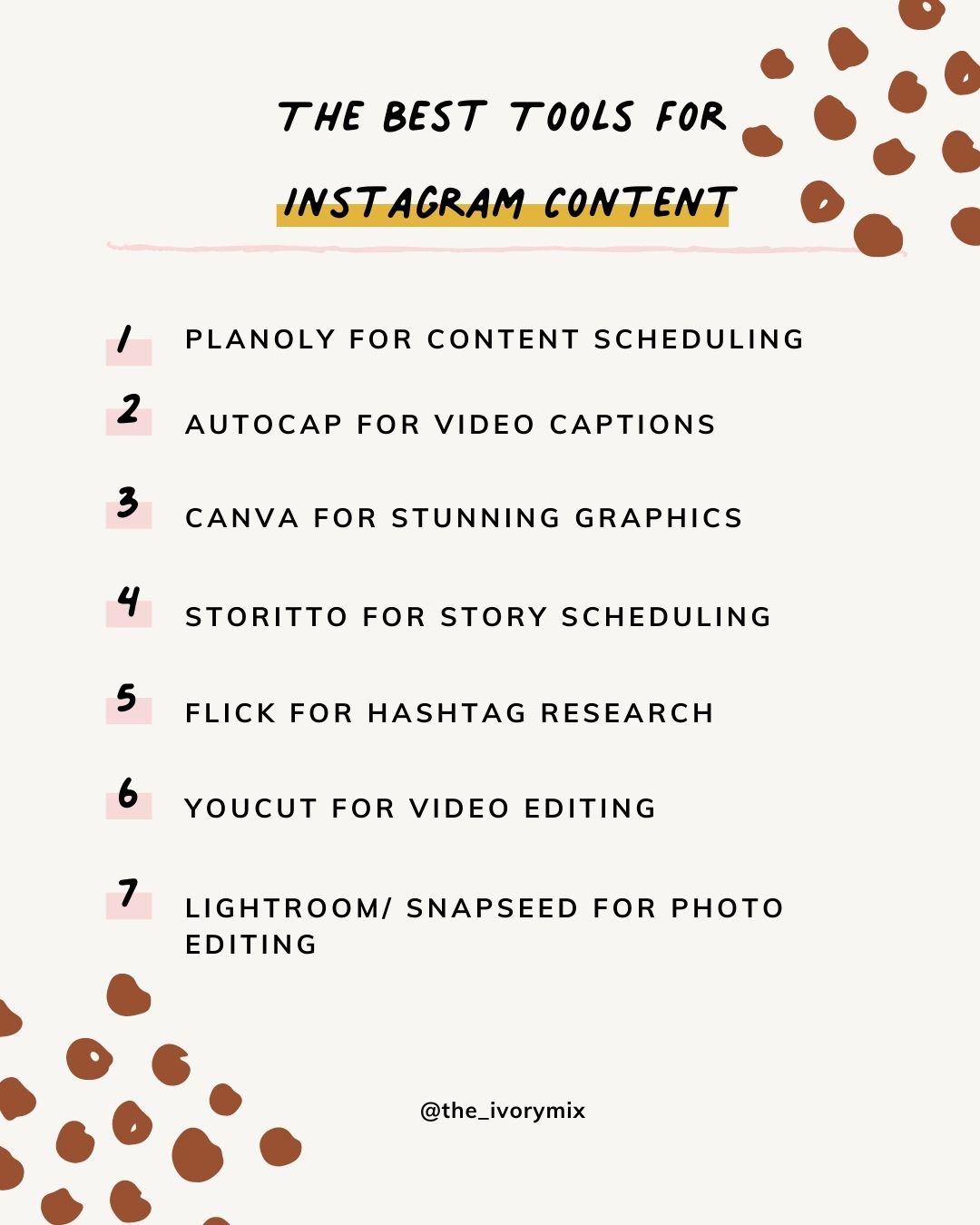 Are you ready to grow your Instagram account and build an engaged audience with Instagram stories and reels? But at the moment you struggle to come up with ideas for your reels and stories.
Grab your copy of this guide containing 30 Instagram story and reel prompts.