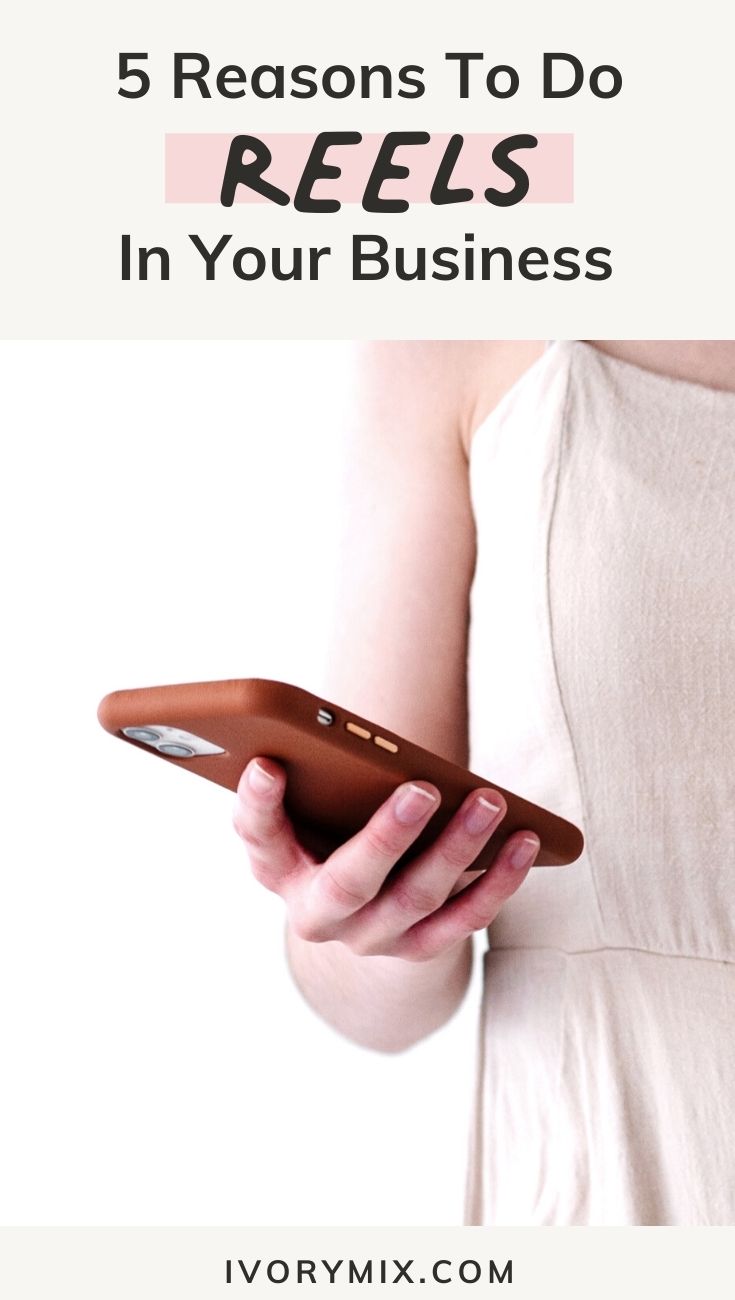 In August 2020, Instagram launched its new "Reels" feature to the world. This tool is the new alternative to TikTok that allows you to create and discover short and entertaining videos on Instagram. In this post, I'm going to tell you 5 reasons why you should start making REELS for your business and boost not only your engagement, your reach but also your sales.
Instagram already has more than one billion active users per month, 83% of whom admit to using this platform to discover new products or services (source: Facebook). In order to increase these numbers and given the growing popularity of TikTok, Instagram keeps on adding new features for its users on the platform.
What are Instagram Reels
Reels is a new feature on Instagram that allows you to record and edit short videos with sound, effects, and various creative tools on the platform itself.
It is a very similar tool to TikTok. The main difference is that reels are limited to 15 or 30 seconds, while TikTok videos can last up to 60 seconds.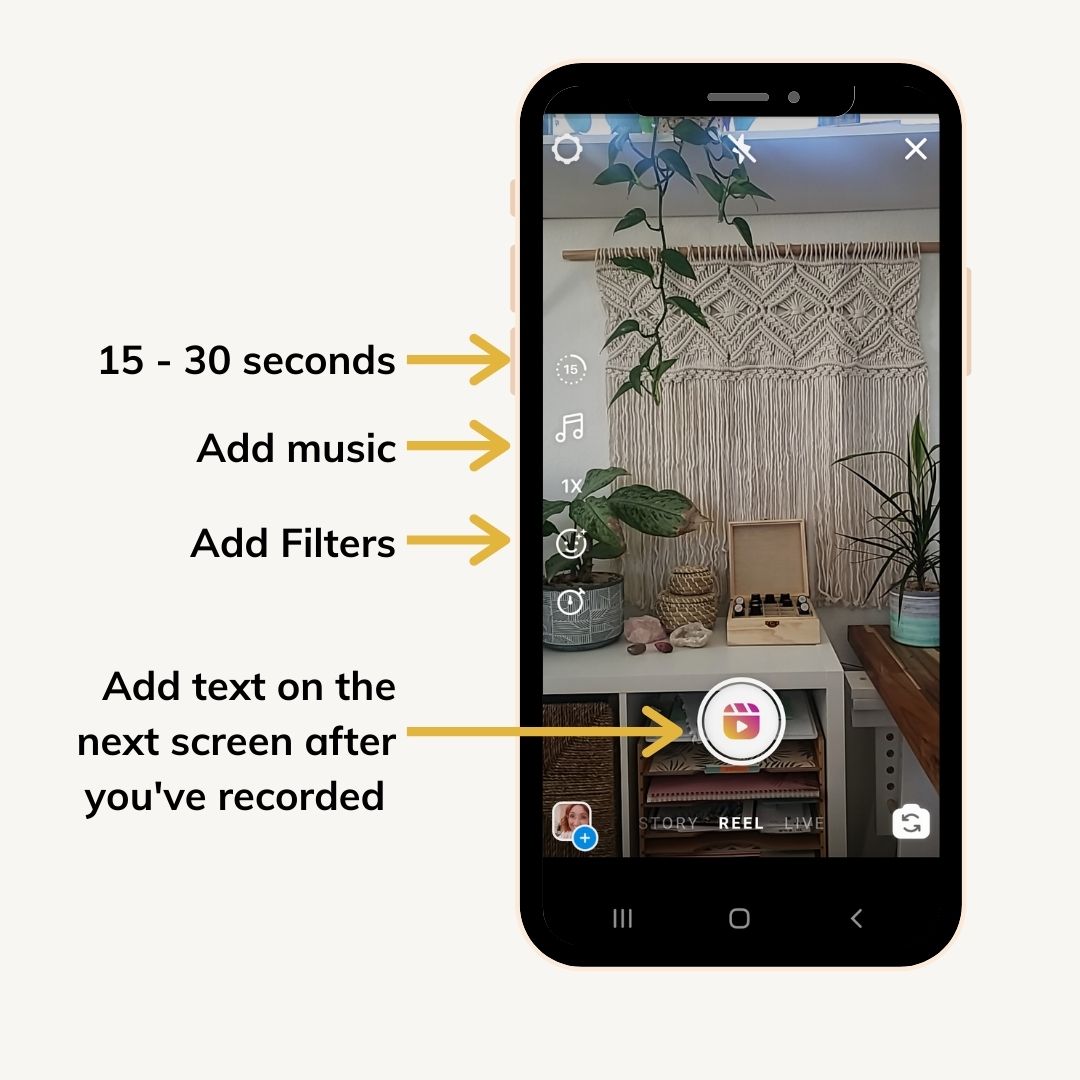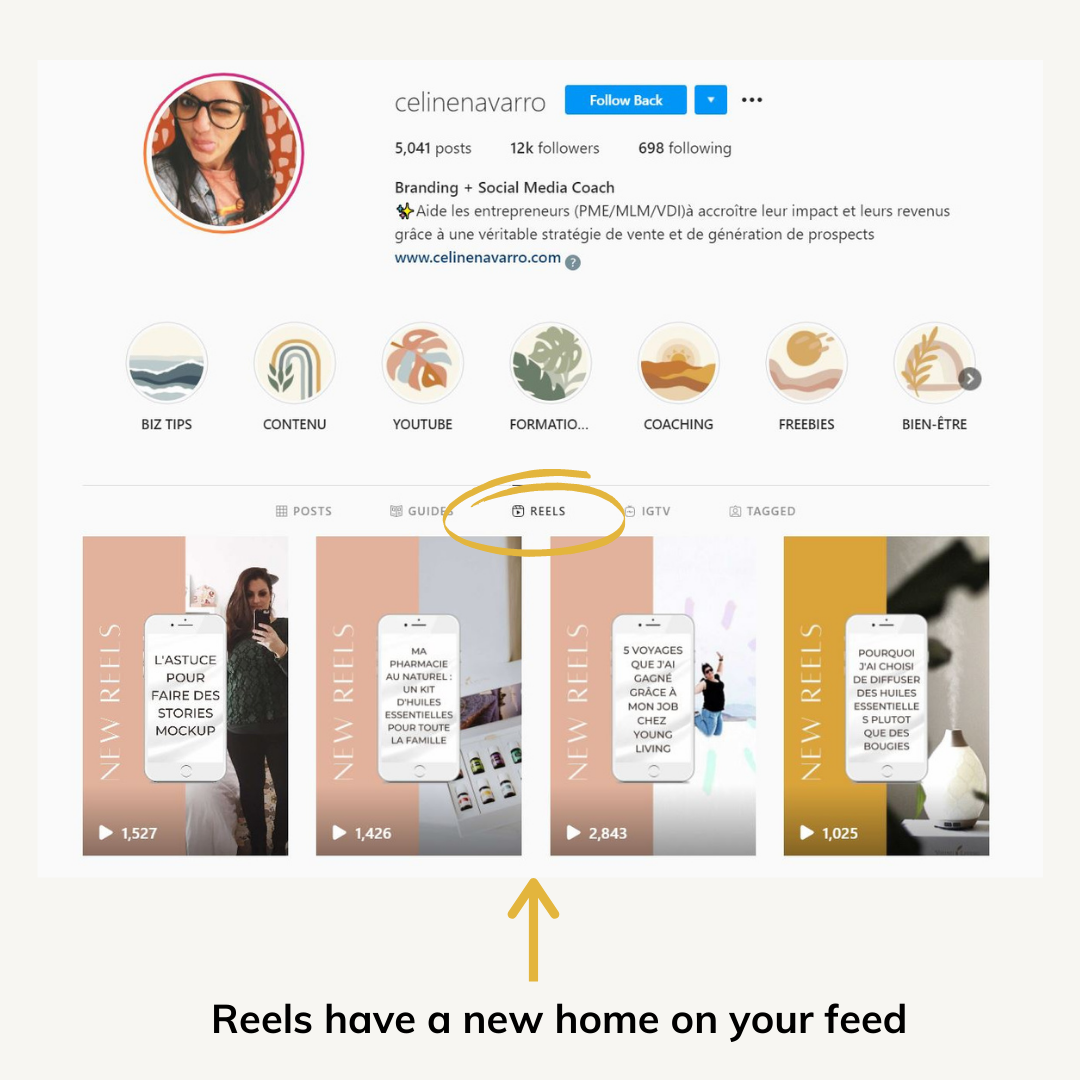 If you have a private account on Instagram (and you don't really want that if your wish is to grow your business there), you can share your reels with your followers in your Feed or in an Instagram story, but they will disappear after 24 hours. 
However, if you have a public account, you can also share your reels with the entire Instagram community through the "Explore" section.
As a business owner, this allows you to reach more potential customers and increase awareness of your products/services and brand.

How to use Reels to promote your business
Instagram Reels allows you to reach a completely different target group and a wider audience, which greatly increases the awareness of your business. Instagram's new tool will help you promote your brand in a new way, while entertaining Instagram users with short and creative videos.
Here are 4 simple and effective ways to integrate Reels into your digital marketing strategy:
#1 Show the human side of your brand
Reels videos, just like stories or TikTok videos, allow companies and small business owners to show their human side and thus create a closer relationship with their customers and subscribers.
Any customer who buys a product online should know that a group of real human beings is hiding behind a brand in order to increase the buyer's trust in the company.
And what could be better than creating entertaining videos in which you introduce your products but also your co-workers or your team, show your daily routine at the office or even explain how you prepare orders or how a coaching program with you works.
In this Reels, I simply share 4 tools to get organized daily.
These are just a few ideas that could inspire you to create your own reels and will surely help your customers to see your business in a different light.
View this post on Instagram
#2 Show your products/services in an original way
Instagram Reels is the perfect tool to show your products/services in the most creative, innovative and entertaining way possible.
In the following video, I love the way Ivory Mix shares their program by showing real results and an inspiring story. Kayla is sharing a process that works for her, that she knows work if people implement it, and invite the reader to an engaging and easy CTA in her caption. Easy and clever!
View this post on Instagram
#3 Interact with your community
You could also take your product/service showcase one step further and give Instagram users the opportunity to interact with your business and answer your questions using the "comments" function. In this example, Jenna Kutcher is sharing her skin routine, using products she is an affiliate for. Clever right? Love that idea! Always provide VALUE to a product or a service you're offering, and the best way is to actually show you're using the products you're talking about.
View this post on Instagram
#4 Create rich content
A good content idea for Reels would be to create educating and empowering content. Depending on your business model, you can give your followers your 5 best travel tips, tips for a healthier lifestyle or show them how to attract their ideal client on Instagram.
This Reel from Ivory Mix is GOLDEN and the perfect example of content we should all provide to our ideal client.
View this post on Instagram
With this type of content, you can show your expertise and solve a problem your followers might face.
The Future of Instagram Reels
When Instagram launched its story feature in 2016, it had 100 million users. Today, more than 500 million Instagram accounts use this feature and similar growth is expected with Reels. In fact, Instagram is reportedly already putting more emphasis on accounts publishing reals in its algorithm. This means: START making reels NOW.
In fact, influencers and content creators have already started to use Reels as a way to promote products from the brands they collaborate with.
For this reason, and given the enormous recommendation potential of influencers, it is very likely that in the future more and more companies will collaborate with influencers to create reels on Instagram and also grow their audience doing Reels themselves.
More and more Instagram users are creating these types of videos and leaving comments. You know VIDEO is key these days so let's dive in! This is why it is also expected that features similar to Instagram stories will soon be added to Reels, such as the "swipe up" function for example.
Whatever your industry is, Instagram Reels will not only be an entertaining photo and video sharing platform, but also an effective way to promote your business and boost your sales.
See you on Instagram! 
Hey I'm Céline
I'm a Southern French mama to Salomé, living in Montpellier, France. I'm a green plant-obsessed, yoga newbie, crystal hoarder, essential oils lover, mango/passion fruit/coconut icecream kind of girl. Living the good life since 1981.
I HAVEN'T BEEN AS SUCCESSFUL AS I AM TODAY.
While I was thriving in my previous business for years, one day, BAM. Everything fell apart and my business crashed. At the same time I got pregnant. Girl, I'm telling you : it was hard. While my pregnancy was just perfect, I had issues dealing with failures, and fear + low self-esteem became my best friends. But, it wasn't until I rose again like a phoenix and decided to build a brand new business in 2 total unknown markets : essential oils and network marketing. I managed to reach my company's top leaders in Europe within 4 months and growing every day.
Visit me at my website: www.celinenavarro.com
Or on Instagram @celinenavarro