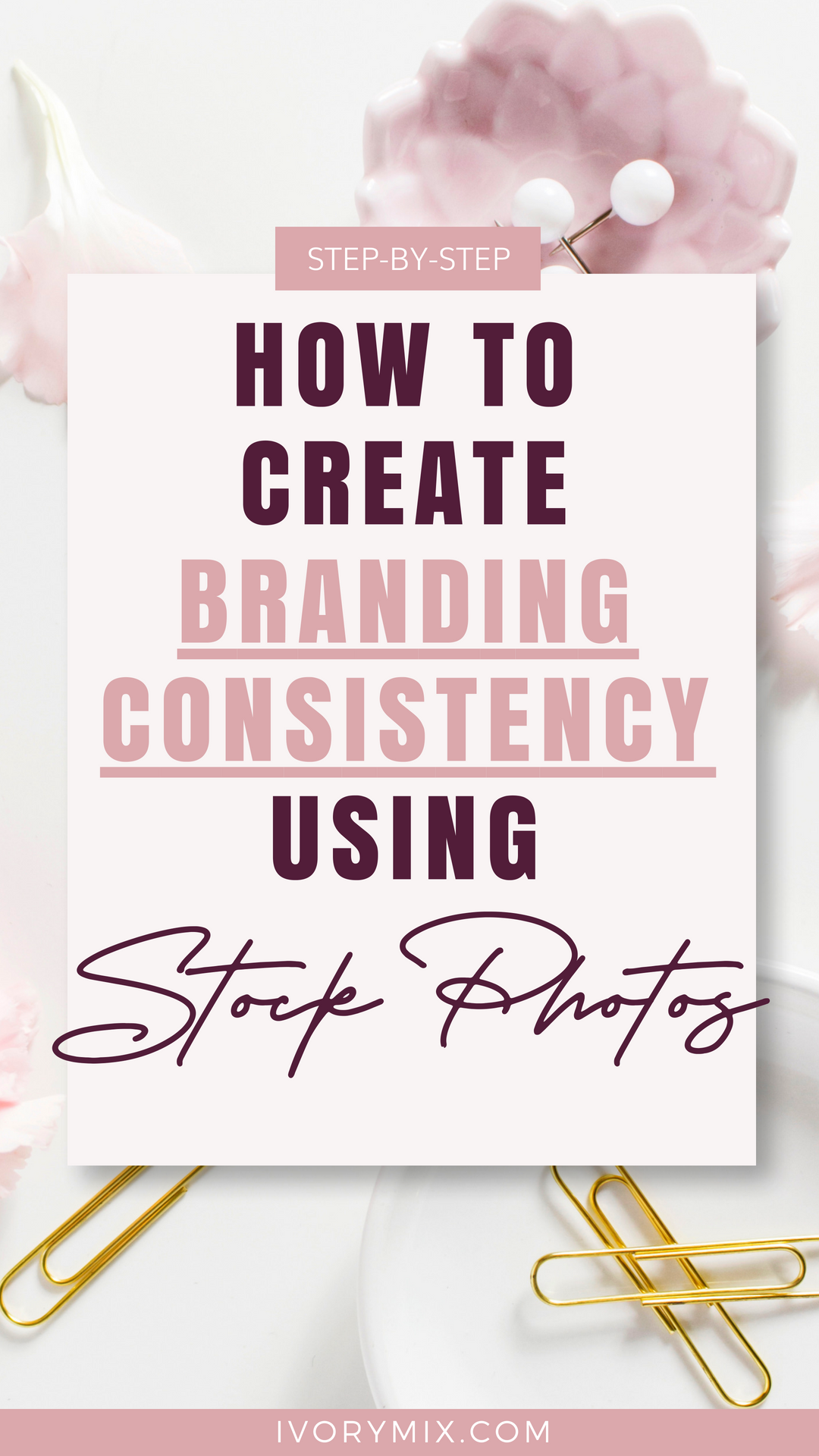 There are few things as difficult as starting a business or a blog and doing it alone. Each step in the process can seem daunting and time-consuming. Which is why many brands turn to the use of stock photos for their website, social media, and marketing collateral to create a consistent brand.
Stock photos save time.
Stock photos can save bloggers, small business owners, and content creators a ton of time. But, there's a way you can do it that not only saves you time but also helps your brand and business stand out.
Choose photos from the same photographer(s)
The first step in choosing stock photos for creating a consistent brand is by limiting the number of photographers you get your photos from.
There are what seems like endless resources for stock photos on large sites like Creative Market, but the best thing you can do for your brand is to choose just a few photographers for your business.
So, be sure to look for photographers who upload content often and who have a distinct style that matches what you're looking for. 
Pair stock photos with the same or similar subject matter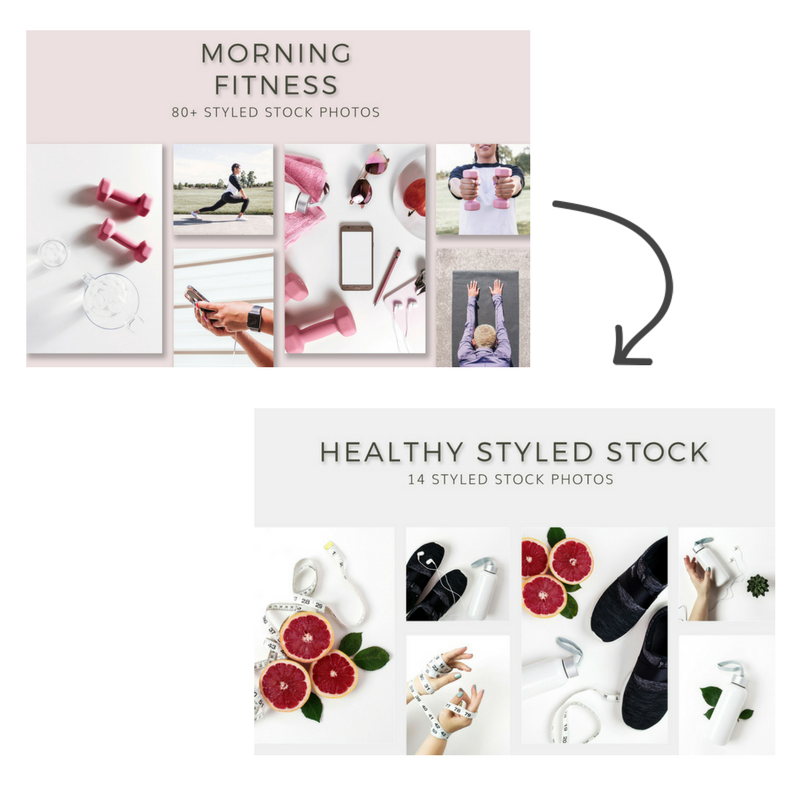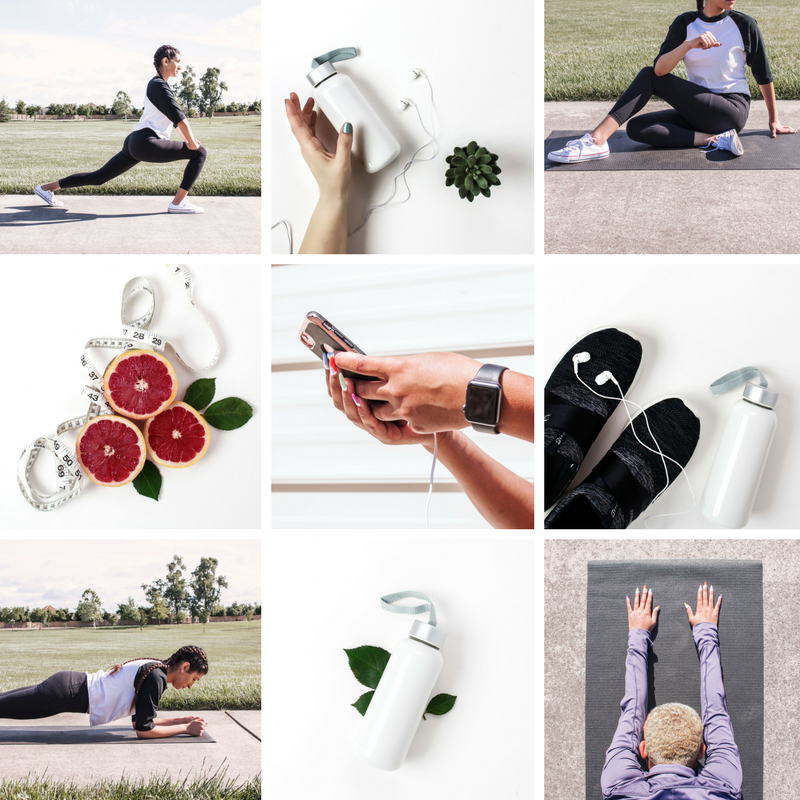 Be sure to click here to grab our 350+ free stock photos
Pair stock photos that share the same or similar color schemes
Subject matter aside, sometimes the best approach for matching photos is all about color. You can see in these three different collections that there is an underlying grey color scheme.
Grey (like black and white) goes with just about everything!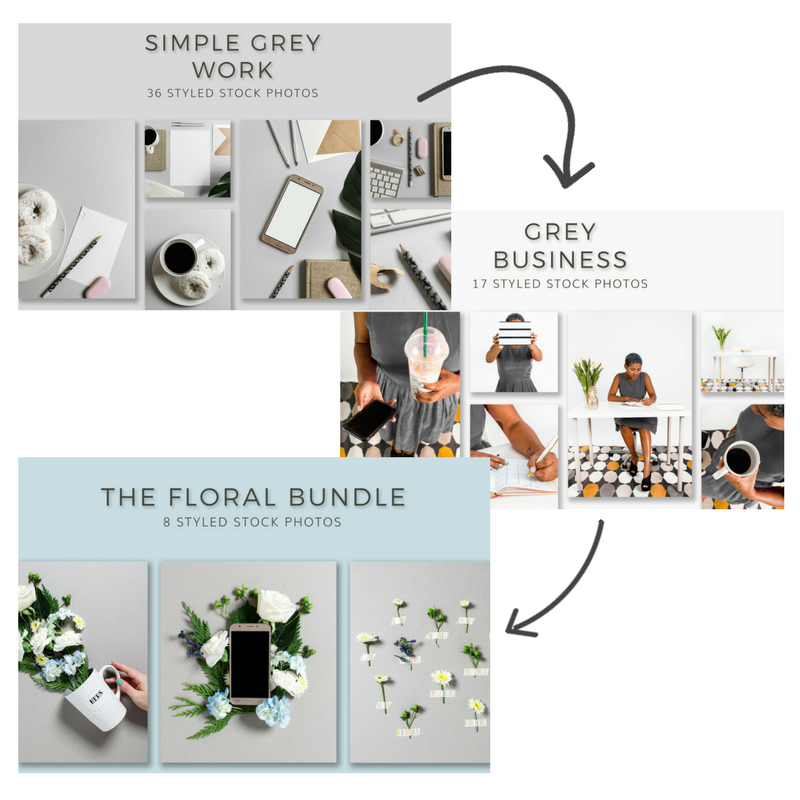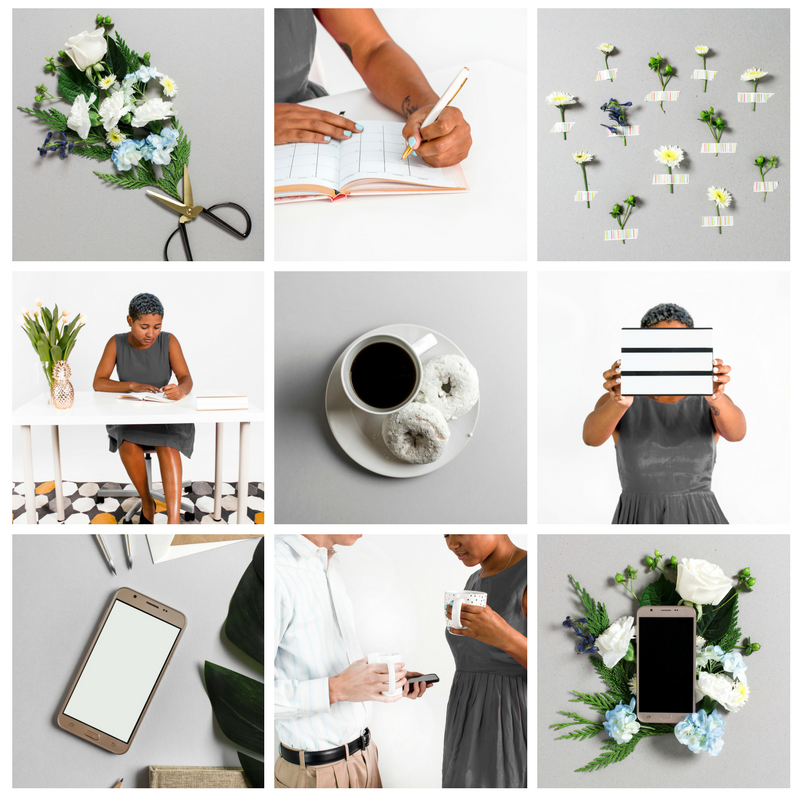 Be sure to click here to grab our 350+ free stock photos
Commit to consistency and an ideal visual style and stick to it
One of the most jarring and confusing things you could do for your brand is to suddenly change the style of photography or visuals you use week after week.
As you bring consistency to your brand, you will begin to build trust with your customers. Consistency within your brand can take multiple forms.
I've taken some notes and broke down just a few ways your brand story should consistently align with each point of your brand:
Keep your brand promises
If you have defined your brand as "fun" then, by all means, your brand should communicate "fun" visuals across the board. Everything from the product, customer service, visuals, social media, and all aspects of your brand should be described as "fun." This is not just specific to characteristics of your brand, but also the emotion you are selling apart from your product. For example – are you selling "quality products"? Then what you should be communicating is "quality.
Here's an example grid showing what a "fun and playful" brand might use from our stock photo membership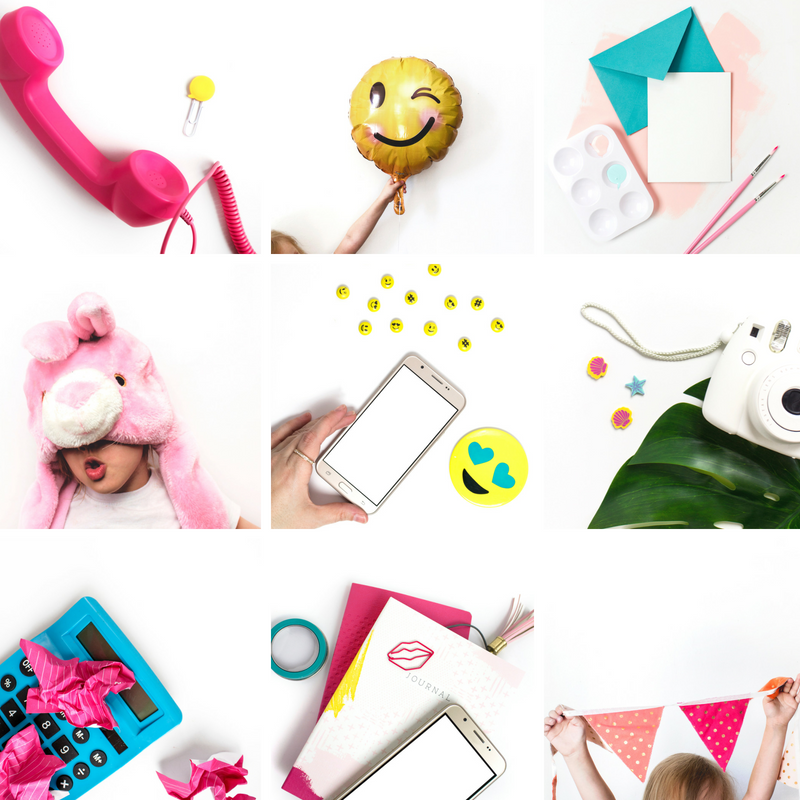 Keep Your Color Scheme
Deliver a consistent color scheme throughout social media, website, packaging, promotional material, visuals, and product line. Keeping a consistent color palette will create a recognizable brand that your customers will trust. Colors have the ability to communicate an emotion, a tone, or a feeling. Keeping the colors consistent is key to communicating the same brand story across all channels.
Consistency is key.
It may take time to unify your brand across each touch point, but it is so worth it. As you define your brand and consistently communicate the same message; your customers will recognize your brand, trust you, and grow to love you.
So, the next time you go searching for photos to use for your brand, evaluate each one and ask yourself; "Is this consistent with what I've used before?"
New Single Image Download Feature
Being selective about your photos is why we recently added a "single image download" feature inside of the Ivory Mix Elite and VIP memberships.
You can see how it works in this video here: