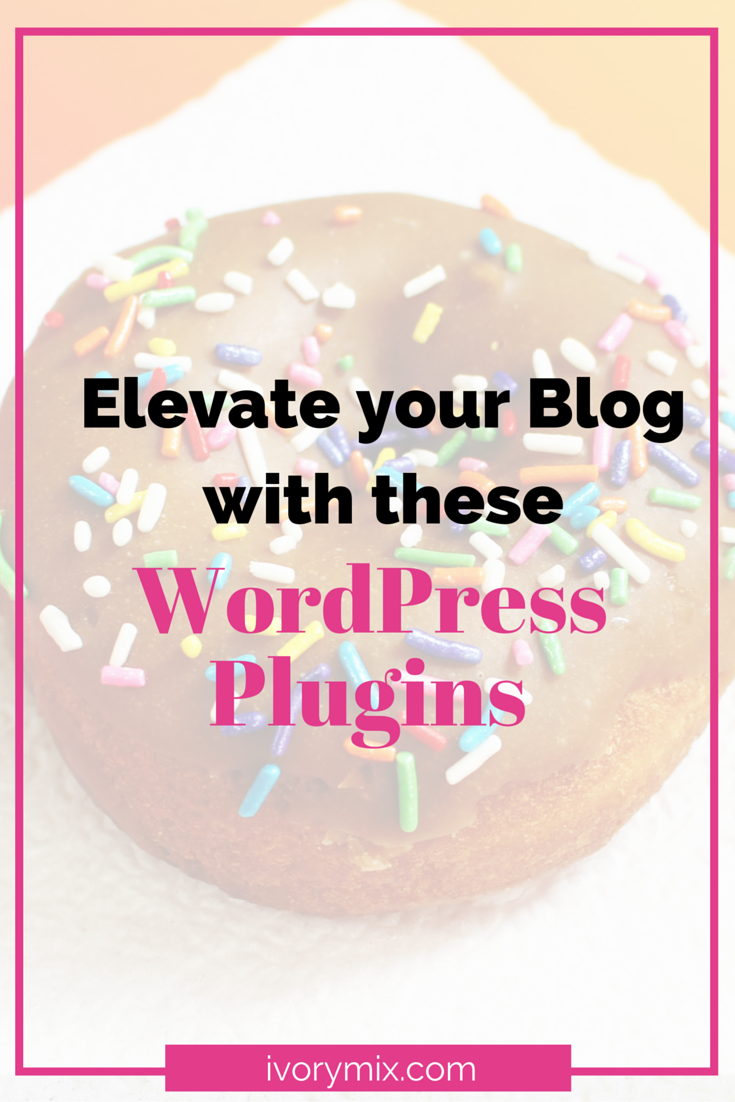 If you haven't started your blog yet, but  keep coming back to read more about how it works, please take the 10 minutes to start your blog by reading these simple 4 steps to get started. Once you've got that blog up and running, you're going to have opportunities to add some plugins. Plugins are essentially apps that integrate with your website and blog to make it better. They take all of the code and extra work out of web design and do it for you.
It's fairly simple to add plugins and remove plugins while you're in the testing phase of your new blog. However, once you start getting serious, there are a few plugin's that you should consider that will immediately elevate your blog to the next level by giving you better design and easier and effective email capturing.
We are actually using all of these plugins on Ivorymix, so you'll get a chance to see them in use. Once you decide you want to try one out, go to your blog and click plugins>add plugins on your left tool bar and "search" for these suggestions.

---
Sexy Author Bio
If you scroll down to the bottom of this post, you'll see a box with my picture next to it and links to my social media. A long time ago when I first began, I was making and inserting a graphic I had created at the bottom of every blog post that had my bio and picture. This plugin does it for me and adds clickable links to your social media. It's customizable with different fonts, font sizes, colors, borders, and more.

Content View
This plugin changed my life! I'm not kidding. Imagin trying to find the perfect blog theme and you spend hours trying to make it look and feel right, only to realize you hate the way the them organizes your categories. This plugin will organize your blog content in a beautiful tiled format with some  customization available in the free version, and a ton more customization in the pro version. I can't stress how highly I recommend this plugin! Just snoop around the "blog" drop down menu and click on one of the categories to see how organized it is.
The best part?
I only have to set it up once and then I can forget it! It will add all my new posts in the correct categories and tile it as soon as I hit publish. Neat!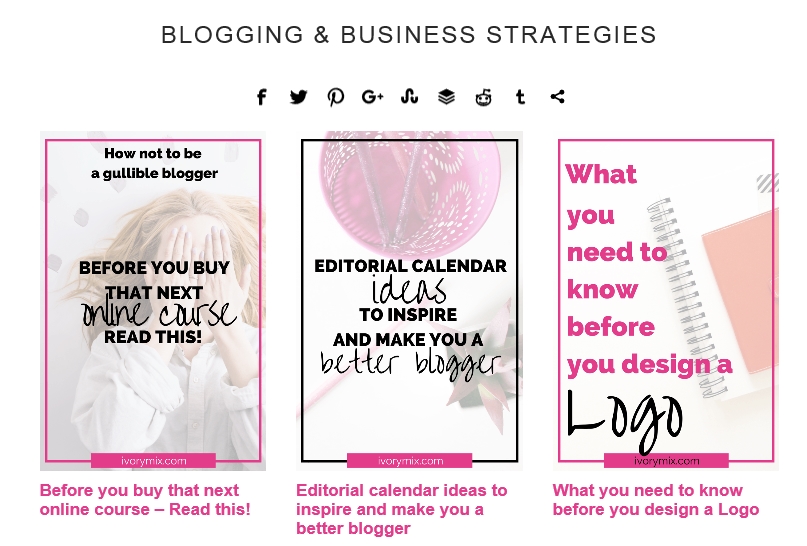 Super Socializer
There are hundreds of ways you can add social media buttons to your blog posts. I've probably tested 90% of them. This plugin is so simple to use and allows for a ton of customization. You can make the buttons any color and any size at the top or bottom of your blog posts. Having these there makes it easy for your audience to share content on any social media site they want because there seems to be every single one available under the "share more" icon. Check it out at the top and bottom of this blog post!
SumoMe
In addition to the social sharing buttons on the top and bottom of the blog posts, we've also got hovering sharing buttons on top of all the images. These make it easy to share on Pinterest and come from the SumoMe app.
SumoMe has a ton more useful capabilities, like list building pop-ups for collecting emails. I stopped using many pop ups a long time ago because I find them annoying and didn't want to annoy my readers. You'll see what I use instead in the next Plugin.
Something else that SumoMe that is interesting is called their heat map that shows where your audience is clicking most compared to where they aren't clicking at all. The heat map is great for customizing your user's experience based on their existing habits.
MailMunch
Much like SumoMe, MailMunch is also a list builder and provides popups and other tools for collecting emails. I much prefer it to SumoMe for my list building because it's simple and super effective! I've gained 50% of my email list from the functionality of MailMunch.
Like I said, MailMunch provides multiple ways for you to build your email list, but I use just 3. I have an email collecting widget in my sidebar, something to collect emails at the bottom of every post, and the MOST EFFECTIVE of them all is the top bar. I've collected 30% of my entire email list from that little top bar email collection tool

NOTE! In order to use mailmunch, I also have a mailchimp account and have connected the two items for collecting emails and sending out newsletters.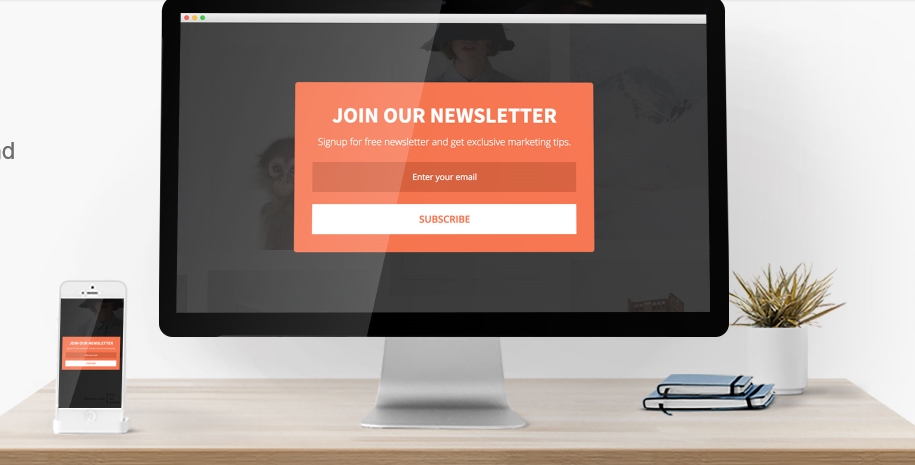 Yoast SEO
Last but certainly not least, I use Yoast SEO plugin for WordPress to monitor how well my blog posts are doing when it comes to keyword optimization and increasing search engine optimization. What you do with it is you set your keywords, modify your meta description, make sure you are using your keywords throughout your blog posts and in the alt descriptions on your images. It will give you a green light once you have completely optimized your blog post. If your interested, I go more in depth on this topic here.