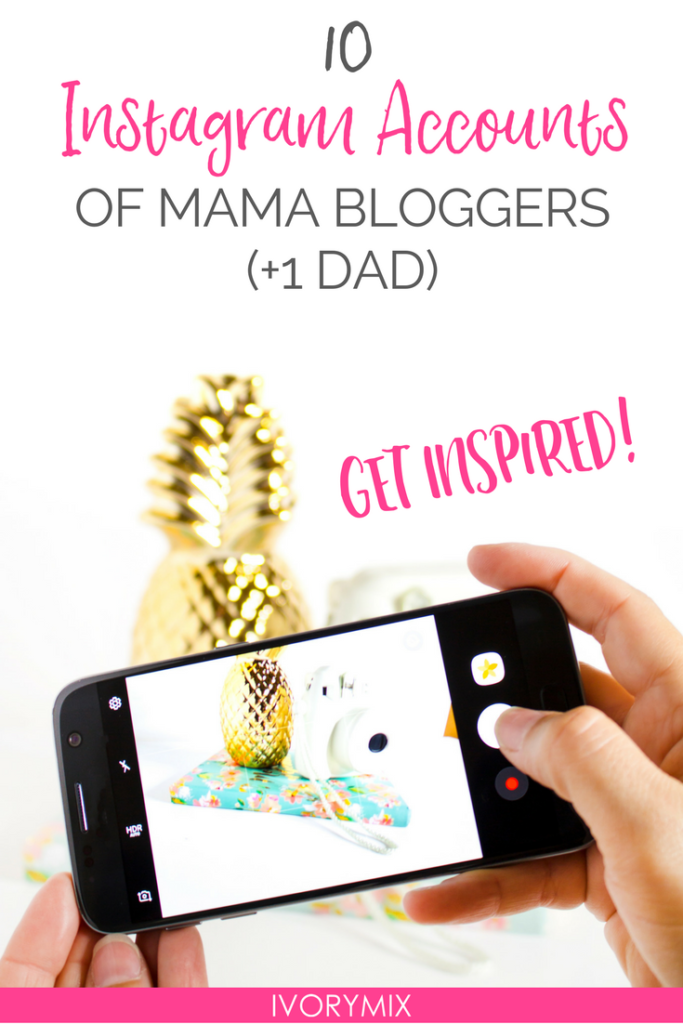 We love Instagram for lots of reasons, but specifically, for connecting with people. There are millions of Instagram users and accounts out there to follow and engage with, but since May is coming up and Mother's day is just around the corner, we thought it would be fun to highlight some of our favorite hustling bloggers / mama's (and 1 dad) we think deserve your attention and follow.
If you're a blogger who has kids or is thinking about having kids and aren't sure if you can do it all, you should definitely follow these inspiring accounts to make connections with like-minded people and to also keep you motivated and killing it in your career and parent life, each and every day.
#1 Mary W is a Teacher and Mama from Cape Cod, MA with Ideas & topics for new/first time moms & moms-to-be.
#2 Karen is a Mama Chef to Three Boys. She's all about 6 Ingredients + 6 Mins Prep Time to help you make delicious recipes for your family.
#3 Aimee is a Mama and self proclaimed fabric hoarder who's zipper obsessed. She's a Handbag Designer/Tester who has done some gorgeous work and loves to teach bag lessons.
#4 Yvette is a mama sharing stories of motherhood, inspiring and being a champion for Self-love and Sisterhood
#5 Yami is known as "The Latina Next Door" – she's a Wife, Mom of 3 and a DIYer & Blogger who is always Sharing DIY projects, home decor, and recipes
#6 April is a Mom to Aj & Ava. She's a blogger sharing tips and advice about life from Atlanta.
#7 Corey is the blogger from The Nostalgia Diaries. AMong being a mom, she's a Creative Graphic Designer on a 52-week journey to live a happier, simpler, more nostalgic life.
#8 Jasmine is a thirty-something mama and wife who hopes to encourage fellow mamas to remember themselves in the midst of motherhood.
#9 Berklee is a working mama, blogger and mental health therapist
#10 James R.C. Smith is from Social Dad is a DadBlogger, HuffingtonPost Blogger, Social Media Specialist + Community Manager. Thoroughly British. Lover of coffee, cameras and cats.
There you have it – Instant Instagram friends to follow and inspire you while you conquer your blogging journey and experience everything there is to being a parent, blogger, and entrepreneur. While you're add it, don't forget to follow us on Instagram too.