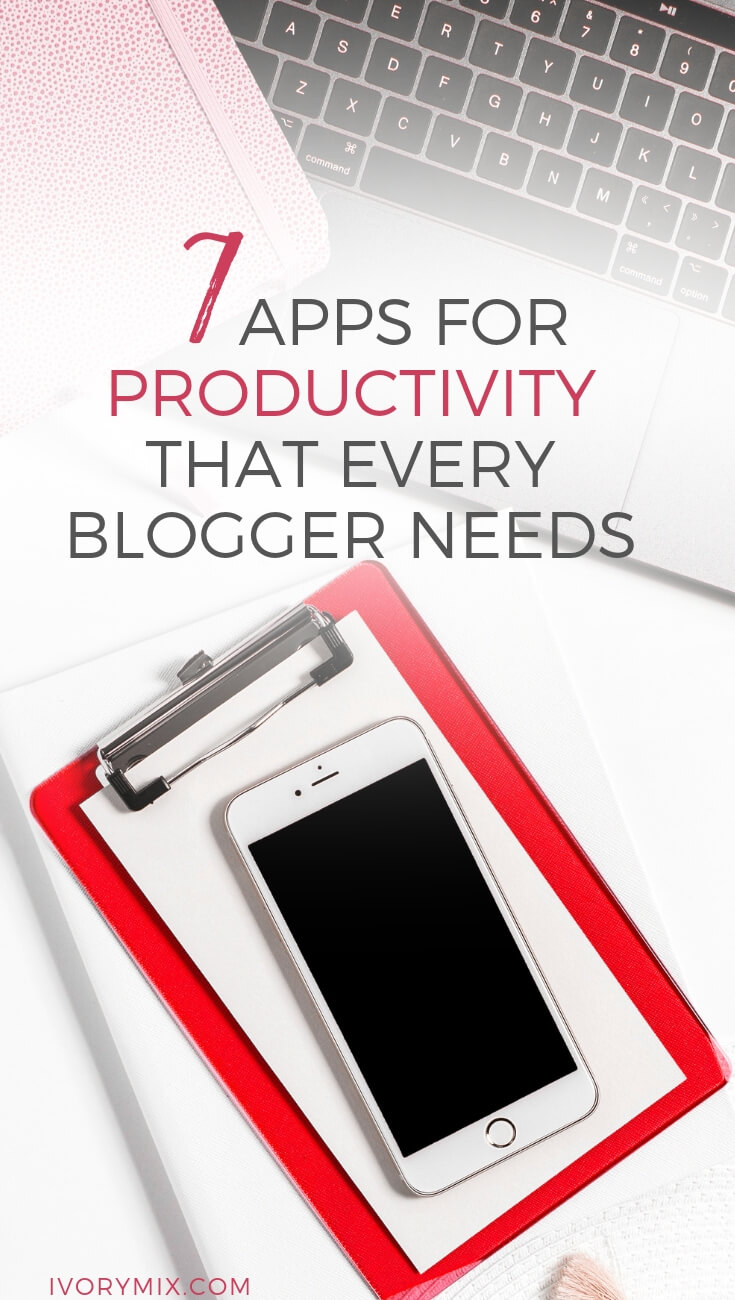 I hope this finds you and your blog-life doing well. It certainly has been a busy few weeks around here! Today, let's go over a few things you add to your life to help you get a few things done.
I am going to share seven apps that will help you get organized, save your ideas and just plain be more productive.
#1 – APPS FOR TAKING NOTES ON THE FLY
"I DO WANT THE CREDIT WITHOUT ANY OF THE BLAME"
Every blog, blog post or great photo starts with an idea. These ideas can come at any time. From when you are in the canned food isle at the grocery store to when you are waiting in the car picking up the kids at school. If you do not find a way to record these ideas sometimes they just slip away.
Most, if not all of us, have our phones on us every minute of the day no matter where we are. Having a note taking app is a must. There are a few different ones out there it kind of just depends on what flavor appeals to you. Personally, I like using Microsoft's OneNote. Google also has an app called Keep. Then of course there is Evernote.
The great thing about these is that they sync across your devices. You can write a note on your phone in the car, then log into your laptop and have access to it there. Both OneNote and Keep are free, Evernote does have a free option, but you can pay for more features. All three mentioned here can be used on Android, iOS and on your computer.
#2 – APPS TO TRACK PROGRESS ON PROJECTS
"CONGRATULATIONS ON YOUR ONE COUSIN. I HAVE SEVENTY, EACH ONE BETTER THAN THE LAST!"
Sometimes there is just too much to do at any given time. Keeping track of everything you need to do, whether it is working on your website or helping your fifth grader on a project, can be overwhelming. There are productivity apps out there that help you get organized and keep track of things you need to get done. The best one I have found is Trello.
With it, you can create and keep track of projects, share and collaborate, make to-do lists and make comments. Another thing you can do it connect it to other apps such as OneNote or a file-sharing platform. It just makes getting things done easy. Trello. is available on Android and iOS and can be used in your favorite web browser on your computer.
#3 – APPS TO SAVE & SHARE FILES BETWEEN DEVICES
"FRIENDS ARE WORTH SHARING A DOGHOUSE WITH."
For some getting a picture you took on your phone to your laptop can be a chore. Or maybe you wrote a document on your laptop last night, but you just thought of a change you would like to make, but all you have on you is your phone. With cloud services such as Dropbox or OneDrive, you could have all your files at the tip of your fingers no matter what device you have on you at the time. Both of these are free to use, but of course there are paid versions that get you more storage and other features.
Much like with the note apps, there are a lot of choices out there, it is just kind of up to your personal tastes. I personally use both Dropbox and OneDrive. I use each for different purposes. One I use for personal pictures and the other is for files I share with others, such as documents and e-books. Doing so can also allow you to increase how much online storage you have for free. Both are available on Android and iOS. Also you can access it through your computer's browser or download an app to your computer.
#4 – EMAIL APPS
"DID YOU GET THE SECOND EMAIL THAT I SENT? EXPLAINING THAT THE FIRST EMAIL WAS A MISTAKE AND YOU SHOULD DELETE IT?"
There seems to be a million email apps out there. For me the best and simplest one is Microsoft's Outlook. It may seem that I am a Microsoft fanboy, and maybe I am, but of all the email apps I have used over the years, Outlook has been the best one. One feature I like is that you can use it to receive emails from any other accounts you have, whether they are Yahoo or Google accounts. Also, having your Microsoft calendar integrated into the app makes it easier to share your schedule with others in email. Outlook is available on Android, iOS and your computer.
#5 – APPS FOR FOCUSED WRITING
"YOU WRITING YOUR MEMOIRS OVER THERE?"
I can tell you, as I write this, there are so many distractions on my computer. From news alerts popping up or email notifications, my computer screen is constantly trying to distract me from writing this. I have found a program that can fix that. Something that can create an environment on your computer that lets you focus on your blog writing. It is called FocusWriter. Between completely filling your screen and presenting you with a hide-away menu, it helps create a distraction free place to create content for your site or lets you get in the zone with your Game of Thrones fanfic. It is a free program, but you can choose to donate between $1- $20 if you wish. It is available for Windows, macOS and Linux.
#6 – APPS FOR SAVING ARTICLES FOR LATER
"IF THE BOAT IS SINKING, WHAT DO YOU SAVE?"
Have you ever been wasting some time looking at stuff on your phone and come across some article you want to read, but then you need to go and you forget about it? Well with the app Pocket, you can easily save it to view later. You can save articles, videos or stuff you found on Twitter to view later and not worry about forgetting about that cool story about the newly discovered exoplanets. You can even share things with others and see what they recommend. Pocket is available on Android, iOS and your computer's web browser.

#7 – APPS FOR BEING PRESENT IN THE MOMENT
"SOMETIMES YOU HAVE TO JUST BE THE BOSS OF DANCING."
At the end of the day, after you have been as productive as you can, you need to unplug. Sometimes it can be hard. Even after a long day you are still tempted to pick up your phone to check on emails or go over your to-do lists or check how many people visited your site since you last checked. There is a way to motivate yourself to stay away for a little while and have fun at the same time. It is called Forest. It is a game of sorts. You set a timer for how long you want to be away from your device. While that timer is going a tree will grow. If you interrupt it before the time is up, you kill the tree. The better you are at keeping away, the better your forest will become. You can even compete with friends to see who ends up with the better forest. Forest is available on Android, iOS and for Chrome and Firefox web browsers.

These app and programs are just the tip of the iceberg. There are so many other ones out there that can help you spend your time wisely and make your blogging life the best it can be for you.  Until next time, Happy Blogging!