5 Tips for Working with Contractors
Whether you're thinking about hiring a virtual assistant, a photographer, or just someone to clean your office, most entrepreneurs will work with a contractor at some point in their journey. Finding the right person for your project and establishing a good working relationship is critical to making any project a success.
A contractor is someone who you can control the result of the work, but not what goes into the process and how it specifically will get done. If you are telling them how and when to do their work, or they must make their services exclusive to your company, they are probably an employee. If you're hiring them for a task with a due date, but you don't control the details in between, they're probably a contractor. It is worth investigating what the IRS has to say about contractors vs. employees to be sure you're compliant!
The tips below can be used for developing a successful working relationship with contractors as well as employees, so if you find yourself needing to hire someone, read on.

Check References
Be sure to investigate a potential worker's background and skills before you hire him or her. It is a lot easier (and cheaper!) to say "no thanks" to someone before work has begun. Look up any portfolio work they may make available, do internet searches on their name or business name, and if you can find any reviews about them, read it all thoroughly and follow up with some of the reviewers (or other references you can find or are provided). The extent to which you check someone out obviously depends on the scope of the work you may have planned. Hiring someone remotely to edit an image for a low fee might be worth taking a chance on; hiring someone to design your entire website necessitates a little more legwork.

Set Expectations
Define everything: what you want the person to accomplish, when you need the work completed, how much individual portions of the work will cost, what are any special requirements, who maintains copyrights to anything completed, etc. Agree on timelines and what is an acceptable end product – as well as what is unacceptable. Spell out, in writing, exactly what each person is agreeing to, so that everyone involved is on the same page.
Make it Legal
In #2 you got the agreement in writing, but making it legal is a step that many people skip – if they ever got it in writing at all. Be sure that all the expectations that you agreed upon are spelled out explicitly, any legal requirements or caveats are addressed, and any remedies or recourse are listed. You need an attorney to go over any contracts you are planning to sign for any significant amount of work, especially if it is costly or involves copyrights. You don't want to end up in a legal dispute over the work and find out too late that the way you worded things was incorrect.

Keep in Touch
Check in! Hopefully in step 2 you defined a timeline and specific goals, but it is always worthwhile to touch base and see how things are progressing. It will be far easier, faster, and cheaper to change course on a project that is not going the way you expected early in the process rather than waiting until an unacceptable finished product is presented. Your contractor will also be given the chance to ask any questions and clarify expectations as they go. Be sure to find out his or her preferred contact method (phone, email, stopping by to visit) and best times to check in so you don't waste time when they are unavailable.
Follow up
In the agile project management profession, a retrospective is a follow up meeting or discussion after completion to determine lessons learned, what worked well, and what needs to change for next time. Anytime you finish some work with someone, it is a worthwhile activity to discuss the outcome. This can be as formal or informal as needed for the individual situation, but don't forget to take notes for yourself as a reminder for the next project. It can save you time next time, and it shows that you're an involved business owner who wants to do everything you can to maintain your professional relationships.
The most important part of hiring someone to work with is finding someone that is a good fit for your needs. If you take the time up front to be sure you're a good match and everyone understands the expectations, you will both be more successful and happy with the arrangement. Now, get out there and get hiring!
—————————————————————————————————-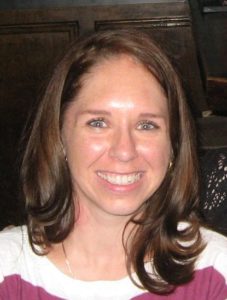 Nancy Rich-Gutierrez is a small business consultant that loves to help entrepreneurs be successful. When she's not working as a full-time IT professional, helping clients grow their businesses, chasing her toddler, or running the office for the horseshoeing company she owns with her husband, she's outside riding and showing her Arabian horses. Check out her consulting website and blog at Small Business Sanity.