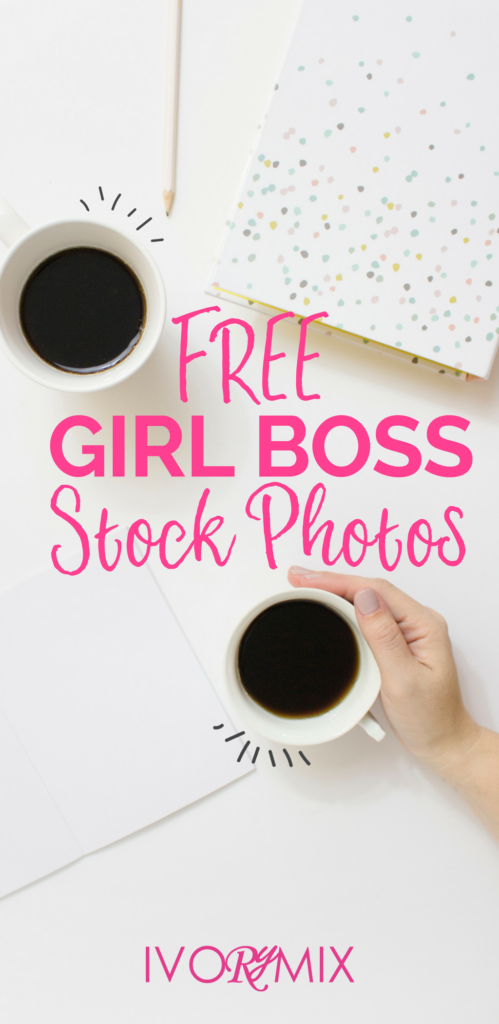 This month was no short of another wonderful collaboration with a few new girl bosses. Last month's custom stock photo winners were Laura from Designed By Laura, and Sascha from Girl Boss Create. They both have come with different unique businesses, blogs and aesthetics which always makes for an interesting and unique month of member inspired stock photos!
One of our influencers, Laura, shares a nerdy vibe that we can relate to in a big way. I may not have shared this with you, but back in 2003 or so, James my husband (boyfriend at the time) owned a comic book shop that I started and ran with him. So, when one of our influencers said she loved a few nerdy things, like Harry Potter and Doctor Who, I knew I would have more than enough props!
Our other influencer, Sascha, is "nerdy" in a different kind of way that many of us can relate to! She's a boss lady with a love for crafting, fabric, and blogging, and is launching Girl Boss Create for the creative girl boss in all of us very soon.
As with all of our influencers, Laura and Sasch get to keep 8 photos to each for themselves and they then share the rest with you, our members! You can find a few of Laura's and Sascha's collections in the free stock photo library and at the shop here and here.


Peek at All the New Photo Bundles This Month
That's not all we were up to this month. It was a crazy busy month because I ended up working with over 7 different entrepreneurs in the past 30 days alone! You can check out some of the newest work here. It was by far my biggest push of custom stock photos for a single month.
But, it does mean one thing. If I've got my camera out, you better believe I'm taking lots of photos for my clients as well as for the stock photo members. The number of custom photo clients I had this month had a direct impact on the number of stock photo bundles in the library and in the shop. All in all, I created 9 new bundles. Take a peek at them below and see of them in the Free stock photo library and in the shop.
This slideshow requires JavaScript.
How to become an influencer
Every month we accept entries to win custom photos and this month, we're changing it up just a little.
We're extending our custom stock photo entries in this Instagram Giveaway and Challenge called #BlogTheRainbow It will take a few more weeks for us to draw a winner, but we're also giving away $100 on a visa gift card and the Instagram Planning App Plann.
This is NOT a custom photo winner that has to share any of their custom photos. This winner will get to keep them all! You can read more about the challenge and enter to win by clicking here or below.