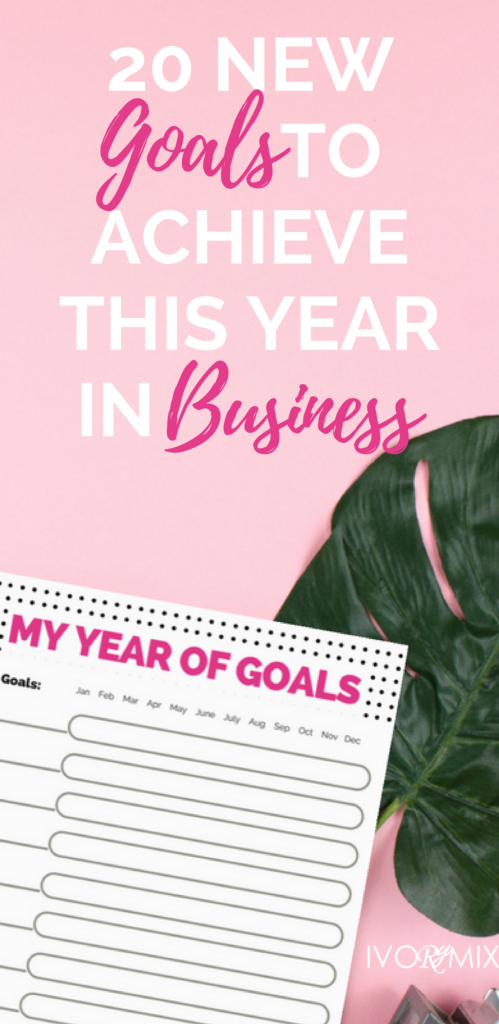 As we approach the new year, I know many of us business owners are going goal crazy. Thinking about what it is you want to accomplish next year that you didn't get a chance at this year.  It's possible you took a whack at some of these things already and didn't succeed, or its possible that this dream of building a business out of your blog was a much bigger task than it first let on.
I'm in that same boat.
There always seems to be so much to do and yet so little time to do it and although our little corner of the Internet has grown more than I imagined in the past 12 months, there are things I know we could have done better, more efficiently, and that we haven't even tried yet.
It's not that I didn't put in my all. It's not that I didn't write down all of my goals and hang them on my wall. I've come to realize that my effort is not the problem. The problems lay with two very specific things and I wonder if you can see them in yourself as well.
The reason I haven't accomplished everything this year that I may have wanted to accomplish, is because I am overly optimistic about how long things take and didn't prioritize the right profitable things.
I remember that there were days in the beginning that I spent solely on redesigning and rewriting the "About Me Page." Definitely not the best use of my time! Sound familiar?
So, my number one goal for this coming new year is to focus only on the things that meet three qualifications.
Three Key's to a Worthy Business Task in the New Year:
One: Does this help achieve a profitable goal for my business?
Two: Am I the only person who can do it?
Three: Will it add potential joy or aid in work life balance?
Did you catch that last one? I'm prioritizing happiness and work life balance. That's because there are items in my business that someone else can do, but that I truly love doing. So, if the item is something only I can do and that it is profitable to my business, but it doesn't add joy and balance to my life, then I should remove it from my to-do list and my business strategy immediately.
This is your business. Why would you continue to do something that only you can do, but that you don't even enjoy.
I would change that this year if I were you.
I am. In fact, I'm really focused on the 80 / 20 rule
80 / 20 Rule: 80% of the results come from 20% of the effort
Since the other 80% of my effort probably doesn't need to be done by me, I am prioritizing the outsourcing of tasks I don't need to be doing and I have hired our first team member and am looking for a second. Our first team member will likely be helping with the time consuming tasks like emails, cleaning up the server, and managing digital files, and starting very soon, he'll also be contributing some awesome articles too.
You see, I recently hired my husband! He's a tech wizard and an all around nerdy good guy. He also completes something that I've been missing . . . a second set of hands.
So, when it comes to all those time consuming tasks that don't need my direct attention, I'll finally have someone to help "around the office". I couldn't be happier to finally have some help but to also tackle more in the new year than I could have this past year.
It's my goal to take this business full-time by 2018 and only spend the equivalent of 3 full days a week on it. I'll be truly working on tasks Sundays, Wednesdays, and Fridays. Those days are dedicated to getting things done. Creating content, and being ultra productive. The other days will be spend resting, spending time with family, and brainstorming and just plain thinking. I'll be on and off social media and emails those days, but it won't be my top priority those days.
What are some things you may have wanted to accomplish last year that you're going to this year? Did you mentally go through my 3 Key's to a Worthy Business Task above and realize you may have prioritized the wrong things? Here are some tasks for your business to consider for the new year.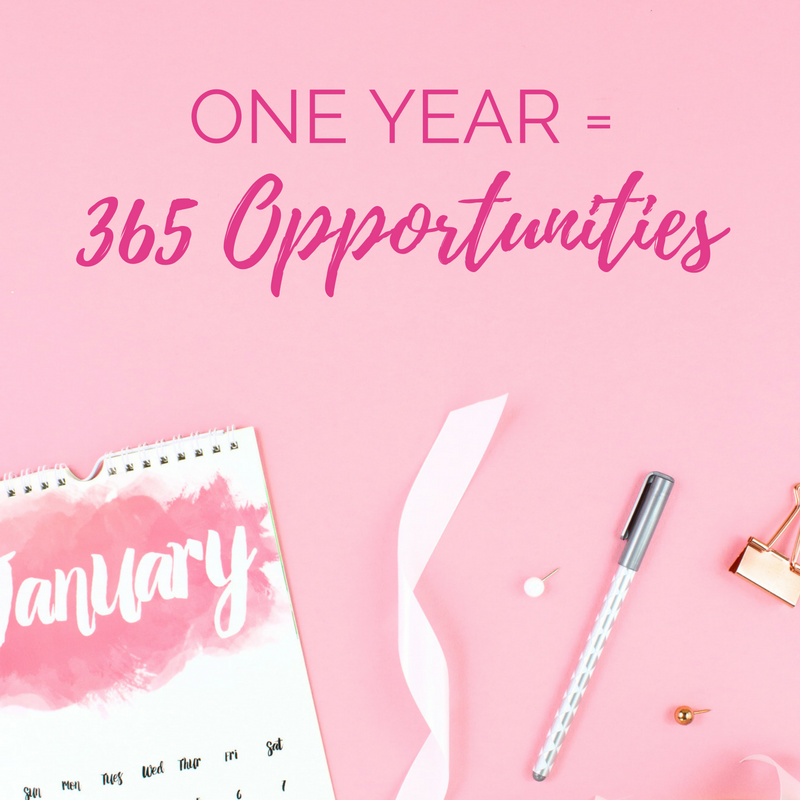 20 New Things to Accomplish
in Your Business Next Year

1. Develop your sales strategy and sales funnels
Having a sales funnel and strategy for making money should be your number one top priority. What's a business without one?  These strategies for sales will be your map and how your business will make money day-to-day, month-to-month, and year-to-year.
2. Get a professional update of your website and branding
Your website is one of the top places you will convert sales in your business and having a top-notch website and landing pages becomes more important for you in this coming year. Get yourself a professional graphic designer or web developer and do some branding of your business, This will help you create a foundation for you to stand and grow upon.
3. Develop new products and a schedule for their release to the public
Sit down and plan your next product releases in the coming 3 months, 6 months, 12 months, and even a 3 years. Look over your previous notes about a sales funnel and make sure you have a growth strategy in place to keep you moving your products with sales funnels.
4. Create a marketing calendar (Holiday's sales, Flash sales, etc)
If this past year was your first year in business, you may have forgotten to plan a marketing strategy for Black Friday or Back-to-School. Don't let that happen this year. Make a plan and schedule all of your marketing efforts ahead of time.
5. Create a solid social media strategy
Have you been a complete mess on social media this past year? Perhaps this is your year to get it all straight. Getting a social media calendar and strategy going will save you the headaches from thinking "what do I post today".
6. Get your Email Marketing and Automation mastered
If you haven't invested at least a little in email marketing and setting up email automation, forgive me for saying that you're leaving money on the table. Okay, so email automation costs a little up front, but a little investment in the beginning is what you need to do in order to make money. In fact, here are 12 tools that cost less than a trip out for dinner. 
7. Start investing in paid advertising
Facebook ad's are my new favorite thing. They're cheap and effective! Have you paid for advertising yet? This coming year may just be your year.
8. Get yourself a mentor or a mastermind group
Feeling a little overwhelmed with this list already? Perhaps you need some guidance, or a mastermind group to join that will help you stay focused and take things one step at a time and in the right order.
9. Outsource your accounting and finances (Get an accountant)
I don't really think I need to summarize why this one is important. Let's not make mistakes and hire a pro to help. It's as easy as that!
10. Outsource your web graphics
If you've been struggling for a while on creating your brand and you're feeling a bit lost and down about your graphics, then hiring a pro to help you out may just be the thing you need to take off your plate.
11. Outsource your social media
Some things on Social Media must be done by you. Facebook Live, Instagram Stories are just a few, but why not hire someone to manage your social media. Or, at the very least, get that automation tool you've been eyeballing.
12. Outsource your blog post / web editing
One of my least favorite tasks is uploading content to WordPress. This is on the top of my list this year. How about you?
13. Get a second admin for your Forums and Facebook Groups
Spending too much time answering questions on your Facebook Group? Consider recruiting an admin to help get that off your list. There are a number of people who would be happy to help. All you have to do is ask.
14. Invest in custom photography
Building a business and a brand is time consuming and searching for stock photos that fit your branding can be tedious. Instead of shopping around constantly for new images, hire someone to create your business' custom images to match your existing brand. No searching needed next year.
15. Develop your existing business skills with a course / class
One thing I hear a lot bloggers say is that they wish they had more time to learn xyz. Have you ever wanted to learn photography or maybe brush up on your sewing skills so you can take your existing business to the next level? Make the time this year and schedule it.
16. Outsource research
One thing I want to do this year is develop an affiliate program. However, I have some research to do before I can make sure everything is set up the way I want it. Do you have little projects like this too? As part of your goal and strategies, you can outsource the research to a virtual assistant to help you focus on productive things instead.
17. Get a ghost writer
One great way to get more content on your blog for your business and drive more traffic is by hiring a ghost writer. Ghost writers are great for filling in your readers on a topic related to your niche and business, without you having to write it yourself.
18. Outsource the management of your shop
I don't know about you but it takes me forever to upload multiple digital products into my shop. So I batch it once a month. Instead of doing that I could be making more products and having someone else upload them as I finish them. More products means more revenue and opportunities for sales. So, instead of waiting and wasting my time on getting existing products into the shop, I should be outsourcing this management of my shop.
19. Always have a plan and schedule for your week
Plan the details of your days at least 3 days in advance. This will help to keep you focused and on task, but give you enough breathing room so that you can refocus your efforts in a few days if something comes up.
20. Schedule your time off and stick to it
I said it before, but I am going down to just 3-days a week and I am sticking to it for this next year. It's my strategy to DO MORE WITH LESS. That means accomplish more goals but use less of my time to do it than I previously was doing. Sticking to this plan will create more work life balance and make sure I am happy and healthy a long the way. I wish the same for you.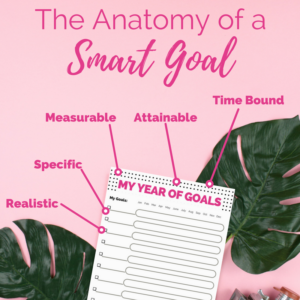 How to Create a Success Plan with SMART Goals
One of the best ways I have found to be successful with making and accomplishing goals is by making them S.M.A.R.T. Goals and tracking their progress along the way. But, now that we've also established that as business owners, we need to make our goals profitable and worthy of our time, I've re-created one of my favorite worksheets for setting and achieving goals. You can download by clicking below.

These worksheets can be your guide for the entire coming year. Now, not only will your goals be specific, measurable, attainable, realistic, and time bound – they will now be at a glance for your year, put them in your planner, or hang them on your wall. (I will be hanging mine on the wall!)
For a chance to have your business featured on Ivorymix, show us your goals by tagging @the_ivorymix on Instagram and using the hashtag
#ivorymixedgoals