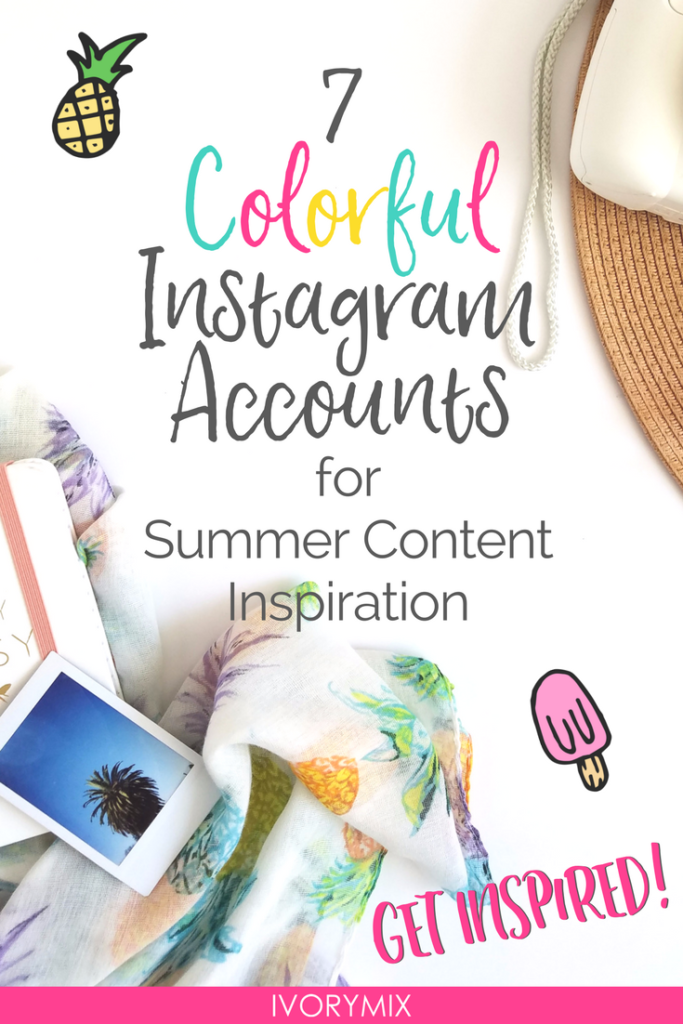 Last week, we shared 10 Instagram accounts of Mama Bloggers (and 1 Dad) to connect you with a few of our favorite parent bloggers who are hustling on their businesses. We did that to help keep you motivated and inspired – and now that warmer weather is coming, we're starting to notice a trend of summer inspired visuals and blogging topics. So, we thought we'd share some of our favorite up-and-coming Instagram accounts for colorful summer inspired visual content.
Some of these accounts are of people and brands we've been following for quite some time and it's our humble opinion that these accounts have unique trend-setting content that's bound to go viral very soon. So, if you're looking to create fresh content – keep a close eye on these accounts. They're loaded with visuals we can't keep our eyes off of.
#1 – Erin Summer | Creative Studio
Art • Content Creation • Photography • Tom-Foolery • Space Travel ? Toronto, Canada ?
#2 – KARI OLSON
Creates brands + websites for kick-butt creatives!
#3 – Colors Collective
? | Brooklyn – Product Design & Art Direction
#4 – Blythe Ivory
?blogger | colour enthusiast | wanderlust ?in & around Toronto, Canada
#5 – Sécia
? Self-proclaimed weirdo :: ?Maker of crazy, little things :: ⚡Vintage lover :: Pizza enthusiast ? :: Donut hunter ? :: Tacos! ? :: Los Angeles, CA ?
#6 – Carly (B) Talbot
Colourful snippets from the life of a coeliac foodie, dairy free preschooler and our friends in Windsor. ?
#7 – Rebecca Newport ⚡
Props Styling // Creative direction Food • Flowers • Still Life •
There you have it – New and thriving Instagram accounts to follow and inspire you for colorful and fun summer content. While you're add it, don't forget to come say hi on Instagram.