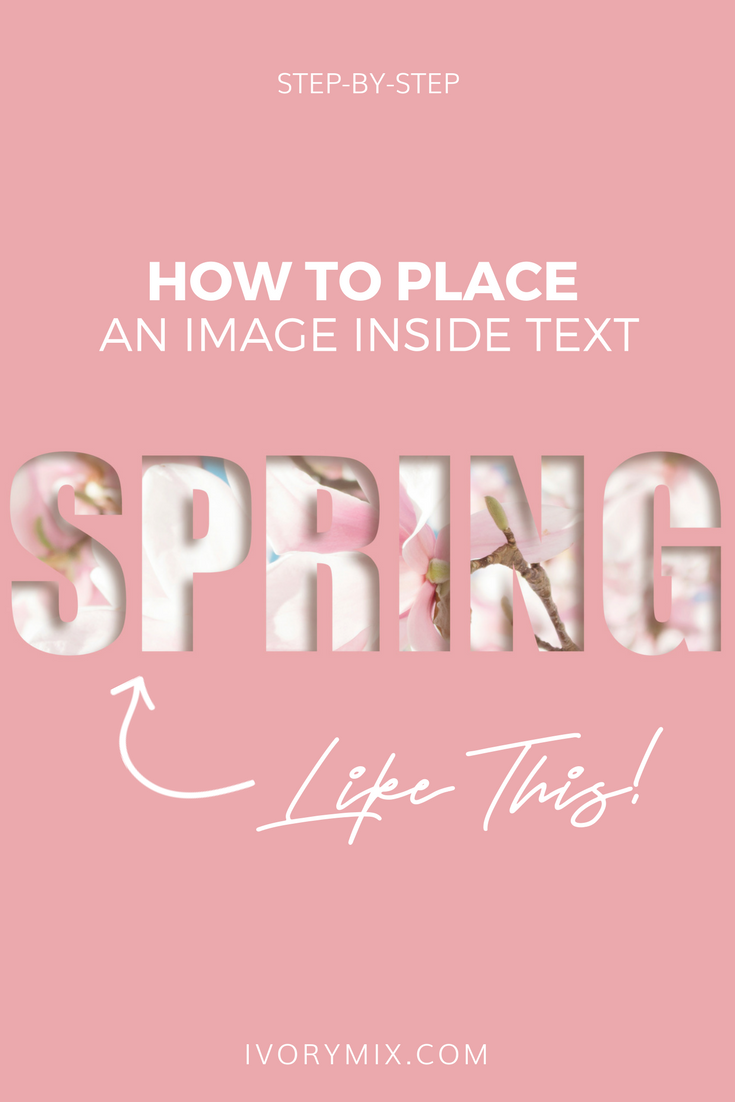 this article contains affiliate referral links that help pay for my blog and website 🙂
If you've ever seen photo's inside of shapes and text and then wondered how that was done, then this video tutorial will explain how to do it yourself using two programs. Photoshop and PicMonkey. Whichever you're more comfortable using.
Start watching at 00:00 for *Photoshop
Start watching at 8:11 for *PicMonkey
You can accomplish this in Canva, but your options are more limited. For instance, if you search the assets in Canva for the number 1 through 9, you might find a picture frame for those numbers. You can then drag and drop your photo into the frame (see below).
But, Canva doesn't have the ability to customize the frames with your own words, shapes, or characters. That's where Photoshop or PicMonkey come into play.
Once you learn how to do this, you can start generating all kinds of unique ways to use it in your visual marketing.
Ready to learn how to put an image into text? Let's get started!
 What other things would you like to know in Photoshop, Canva or
PicMonkey
? Leave me a comment and I'll add it to the list!