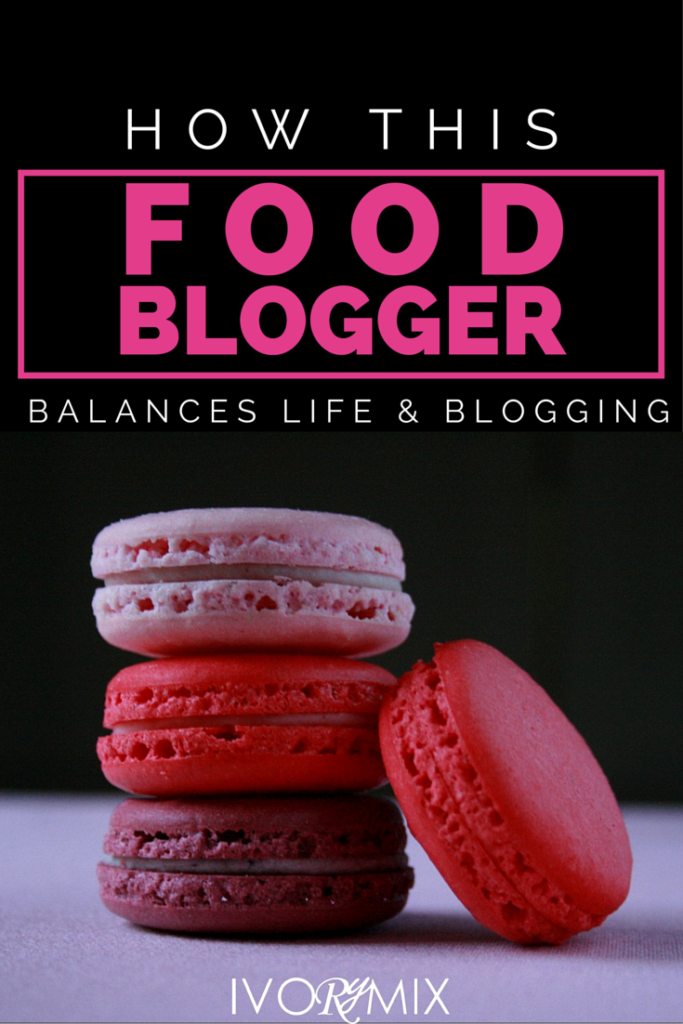 In another life, I was a food blogger. Ok, that's not true, but I seriously would love to blog about travel and restaurants if I only had the time. For now though, I'll settle for following other food and travel bloggers like Ashleigh from Forkcetious. She's here on the blog today to chat about her daily blogging journey and her tips for getting it all done.
Check out Ashleigh's list of other food bloggers
to follow on Instagram!
---
What inspired you to start your blog?
I was inspired to create Forkcetious because I noticed the lack of Black bloggers in domestic travel and food blogging. One, the lack of Black bloggers and writers in the tourism space. I worked with a lot of tourism professionals before and a lot of the content they created wouldn't transcend all experiences, in my opinion. The only time you see Black travel bloggers, they're usually only writing about international tourism. I want to see more about domestic travels, whether it's 20 or 2000 miles from home. Also, as someone who loves to grab something to eat more so than cook, I wanted to write more about the restaurants I've gone to and other food-related experiences to also add more color into the "foodie" realm.

How did you originally get going with your blog?
I'd been blogging off and on for five years about miscellaneous topics, but the passion would die before I really got my groove. After planning a trip to Greenville, SC, I knew it was time to turn the thoughts that'd been looming in my head into a reality and thus I started my blog in January.
Seeing as you have a lot going on with a few jobs and the blog, what's your daily routine like?
This is my day (not in any particular order):
Take my dogs out

Go to work

Use lunch break to find a new restaurant to try/write about,

jot ideas for blog, and/or manage my social media and social of jewelry company I PT for

Go to gym

Come home and work on my blog and/or blog on the jewelry company
What is your number 1 tip for preventing burnout?
This might sound really bad, but you have to do something for yourself. Whether that means taking an extra 30 minute nap or going to the gym, you gotta keep yourself recharged. Sometimes that means pushing deadlines back a day or two so you can provide the best work possible instead of sending over crappy work because you're too tired and can't concentrate.
What do you think the number one sign for burnout is and how can they cure it?
The number one sign for burn out has to be pointless irritability. When I'm running on E, I get really snappy. I think the stress from a looming deadline turns into just a crabby personality. I doubt a Snickers can cure frustration and paranoia, but a good agenda or checklist can help.
What keeps things interesting in your life?
My blog, work, the fact that I'm in a completely new stage of life so everything is different and uncharted. Within the last 3 months, I left my job of 3+ years, I changed my hair, and I ended a relationship. I'm really here for anything and everything that comes next.
Can you tell us something that people might not know about you, but that you don't mind sharing?
I make the best bread pudding you've ever tasted.
What does the future hold for you?
I have no idea. That's fine. I hope that I can continue working on things I love, eating great food, and enjoying time with loved ones. Only God knows.
What do you think the future holds for blogging?
Blogging is heading towards a more instantaneous experience, as seen on Snapchat and Twitter. I can see more diversity coming into the blogsphere, which excites me.
Last but not least: What's your favorite blog that you follow and can't get enough of?
VictoriaHasNoSecret– Victoria is a transparent pug owner that blogs about minimizing your life and achieving a healthier lifestyle. Plus, she's pretty awesome
---
Check out more about Ashleigh  on forkcetious.com or on 
Facebook / Twitter / Instagram / Pinterest / Google + / Yelp / Zomato